If you are looking for an exotic holiday in one of the world's most exclusive destinations, Maldives Holiday Packages could be for you. You can experience a memorable holiday, just off the coast of the Indian subcontinent. It's hot, tropical and full of memories to be made.
You have surely seen the pictures of private bungallows, hovering over deep blue waters, it was probably the Maldives. The Maldives boasts doesn't just boast crystal, azure blue waters, and warm sandy beaches, but also amazing fine dining and entertainment. 
Our editors have explored what the island has to offer. You can use this guide to help you plan your trip and explore your options for Maldives holiday packages. These are sure to give you one relaxing and stress-free island holiday.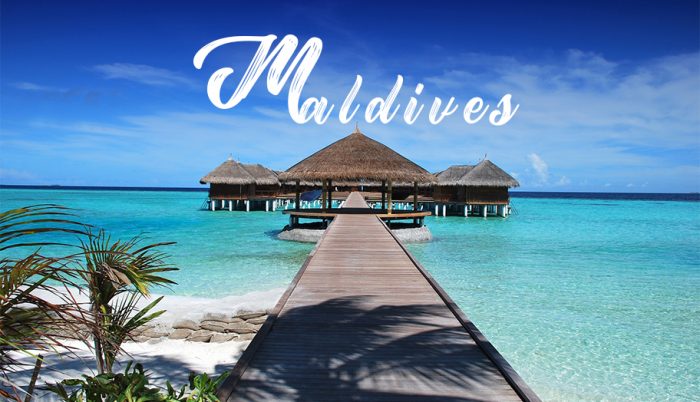 Top 5 Maldives Holiday Deals
Get started planning an incredible adventure in Maldives without breaking the bank. Travel and tours are available for solo, couple, and group trips. Check out the following tours to save money and experience all the must-see spots on this beautiful island…
Travel Center UK
Experience an all-inclusive beach holiday package in the Maldives for only £1,899, with round trip transport, a 7 night stay at Adaaran Club Rannalhi Maldives, speedboat transfers, full on board meals with snacks and drinks, plus a 20kg luggage allowance.
Guests can make use of add-ons, like water sports facilities and spa treatments for an additional charge. This may also include guided snorkeling from a dive boat for only £60 per person and a 3-night extension at the hotel for an extra £400 per person.
First Choice
Book a trip to Maldives for as low as £1,845 with a Luxury Holidays Maldives package. You'll have access to VIP rooms, all-inclusive use of a personal butler, use of a private pool, and full board meals. This Maldives holiday package also includes round trip transfers with a 20kg luggage allowance on TUI flights.
Guests can avail of add-ons, including water sports activities, use of jet skis, and private boats. Windsurfing and snorkeling to Vakarufalhi Island can also be booked at First Choice.
Value Added Travel
Get set for a luxurious trip to the Maldives with a stay at the high-end Kooddoo Resort & Spa Maldives. This holiday package comes complete with a 7 night stay for two adults, seaplane transfers, a complimentary romantic dinner, and a complimentary 1-hour spa treatment.
You get personal service and expert advice upon enquiry and can choose from the best luxury resorts with beach villa upgrade options. With this trip, you'll get to enjoy beautiful nature and white, sandy beaches! All this for only £1,899 per person.
Audrey Travel
Explore the secluded part of Maldives with the Baros Maldives & Kandy Sri Lanka package from Audrey Travel. For a total of 12 days, you can visit the rolling hills and tea plantations of Sri Lanka and relax on the beach at Baros, Maldives.
This incredible holiday package is worth £3,245 for two people, which includes round trip flights and transfers, a 3 night stay in Kandy, Sri Lanka (including breakfast and excursions), and a 7 night stay at Baros, Maldives with included breakfast amenities. All stops include flights and transfers!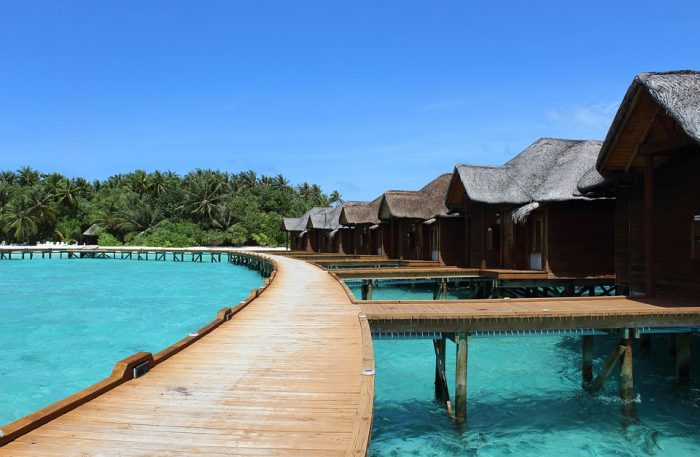 Tiu
Be blown away with over-the-water accommodation, full board meals, personalised butlers, award-winning spa treatments, and more with Tiu's All Inclusive Holidays to Maldives deals. You can enjoy the beauty of nature along the Indian Ocean!
What makes this Maldives holiday package worth the money is the top-tier assistance of agents with no hidden fees. Depending on the resort, the package starts from just £1943 for 7 nights.
Which Maldives holiday package is for you?
Ready to relax in paradise? Check out these Maldives holiday deals for an incredible trip that doesn't hurt your wallet. For more information, contact the tour companies directly and get ready to enjoy the holiday of your dreams.