Are you looking for a credit card you can use for various every day purchases and pay off the balance over a period of time? At the same time, do you want access to exclusive discounts and perks?
Barclays credit cards offer these benefits and more. You can use a Barclays credit card to shop, dine and travel with flexible payment terms. Not only that, you can take advantage of all the benefits from the Visa Network.
If you are interested in applying for a Barclays credit card but not sure what your options are, keep reading. Here we're going to take a look at one of their low rate credit card options and how to apply online.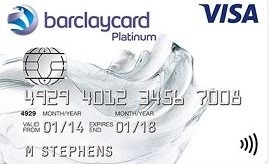 Barclays Credit Card Features and Benefits
To have a better understanding of the benefits and perks that come with a Barclays Credit Card, let's take a closer look at the Barclaycard Low Rate Platinum Credit Card.
If you're fond of shopping, you can truly enjoy using this credit card. Get amazing discounts and exclusive perks like access to pre-sale tickets and more. If you need to pay for a high ticket item but worried you don't have the cashflow to cover your expenses, relax knowing that you can pay the item off with a monthly instalment plan.
The Barclaycard Low Rate Platinum Credit Card is in the Visa network, hence, you can enjoy also discounts on hotels, resorts, restaurants and retail stores worldwide, exclusive for Visa cards.
Purchases over £100 made on this credit card are protected, especially if items received are faulty or damaged. This is standard to all Barclays credit cards, giving you better value for money every time you shop and use your card.
Finally, you'll get free access to your Experian Credit Score. This will give you information about your credit score, which is a crucial aspect in applying for loans and mortgages. Get the freedom to check this information regularly to avoid conflicts and other issues.
Apply for a Barclays Credit Card
The Barclays credit card application process is easy… Simply visit the Barclays website and fill out the online application form.
Provide your basic details like complete name, age, address, residential status and annual income. You can easily find out if you are eligible with the eligibility tool on the website.
You can also go directly to the bank and submit your supporting documents, such as your salary certificates and identification cards.
Note that if your application is approved, your credit limit will depend greatly on your financial status. For this particular card, your initial credit limit may be anywhere from £250 to £1,200 or higher.
Barclays Credit Card Fees and Charges
For simplicity, let's take a look at the Barclaycard's Low Rate Platinum Credit Card one more time…
Annual Fee: There is NO annual fee
Annual Interest Rate: 6.9% (variable)
Late Payment Charge: £12
Overlimit Charge: £12
Barclaycard Address & Contact
Barclaycard House, 1234 Pavilion Drive, Northampton, NN4 7SG
Contact: 0011 44 1604 234234
Conclusion
Overall, it you're looking for an every day credit card you can use for shopping, dining and travel, as well as something that offers extras like perks and discounts, a Barclays credit card, particularly the Barclaycard's Low Rate Platinum Credit Card is a reliable option. Note: There are risks involved when applying for and using a credit card. Please see the bank's Terms and Conditions page for more information.