The Wells Fargo Active Cash® Card is a versatile and rewarding credit card option that offers a range of benefits for savvy consumers.
With its $200 cash reward bonus for spending $500 in the first 3 months, this card provides an attractive incentive to start earning cash-back right away.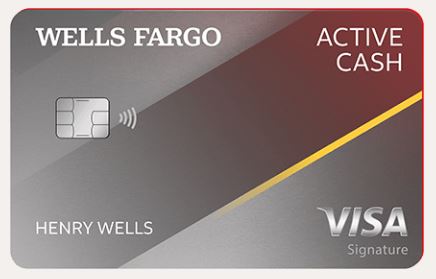 Moreover, its unlimited 2% cash rewards on all purchases make it an excellent choice for those seeking simplicity and consistency in their cash-back earnings.
It also offers security features, contactless payment technology, and access to the Wells Fargo Mobile® app to ensure a secure and convenient payment experience. Keep reading to learn how to get your Wells Fargo Credit Card.
Wells Fargo Credit Card Features and Benefits
The Wells Fargo Active Cash® Card presents a wealth of enticing features that cater to both financial rewards and security. Starting with a remarkable $200 cash reward bonus, cardholders can earn this bonus by spending just $500 in the initial 3 months.
This generosity extends further with the opportunity to earn an unlimited 2% cash reward on all purchases, without the need to track categories or activate quarterly bonuses.
Beyond rewards, the card's 0% intro APR for 15 months on purchases and balance transfers provides a valuable period of interest-free flexibility, allowing cardholders to manage their finances without accruing extra charges.
Security and Protection
Security and protection are paramount, highlighted by the Cellular Telephone Protection feature, which offers coverage up to $600 for damage, theft, or accidental parting of a cell phone, as long as the monthly bill is paid with the Wells Fargo Active Cash® Card.
Advanced security features, such as Voice Verification and 2-step Verification at sign-on, contribute to a secure usage experience, complemented by the user-friendly Wells Fargo Mobile® app.
The card also offers Zero Liability protection, assuring cardholders that they won't be held responsible for promptly reported unauthorized transactions.
Utter Convenience
In the realm of convenience, the Wells Fargo Active Cash® Card embraces modern technology with contactless payment capabilities, allowing users to swiftly tap their card for hassle-free checkout.
For those seeking to monitor and improve their credit health, the Credit Close-Up℠ service enables easy tracking and understanding of their FICO® Score, without any negative impact on the score itself.
Moreover, the card pampers its holders with exclusive Visa Signature® privileges, including a 24/7 concierge service and access to the luxurious Visa Signature Hotel Collection.
Who is Eligible to Get Wells Fargo Credit Card
Eligibility for the Wells Fargo Active Cash® Card is open to individuals who meet certain criteria. Typically, applicants should have a good to excellent credit score to increase their chances of approval.
This means having a solid credit history with responsible borrowing and timely payments. Wells Fargo may also consider factors like income and debt-to-income ratio when evaluating eligibility.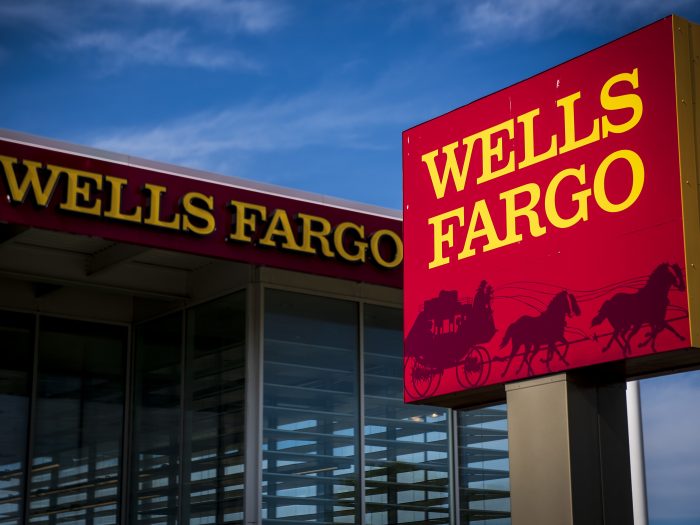 As eligibility criteria can vary and change, it's advisable to review the specific requirements on the Wells Fargo website before proceeding with your application.
How to Apply for the Wells Fargo Credit Card
To kick-start the application process for the Wells Fargo Active Cash® Card, visit the Wells Fargo website or navigate to the specific credit card page. Look for the "Apply Now" button to initiate the application.
This will guide you through the steps to provide the necessary information and complete the application. Starting the application online is convenient and user-friendly, allowing you to apply from the comfort of your own home at any time that suits you.
How to Fill Out the Application Form
When filling out the application, you'll need to provide accurate and up-to-date information. Be prepared to share personal details such as your full name, contact information, social security number, and date of birth.
Financial information, including your annual income, housing status, and monthly mortgage or rent payments, will also be required. Additionally, details about your employment, including your occupation, employer's name, and work phone number, will be necessary.
Having this information on hand before you begin the application process can expedite the process and ensure you provide the correct details.
Wells Fargo Standout Features
The Wells Fargo Active Cash® Card's standout features provide a substantial advantage in the world of credit cards. One of its primary attractions is the enticing $200 cash reward bonus, attainable by spending a mere $500 in the initial 3 months.
This serves as an immediate incentive for new cardholders to maximize their rewards right from the start. Building on this, the card offers exceptional 2% unlimited cash rewards on all purchases, eliminating the hassle of tracking categories or navigating rotating rewards programs.
This straightforward approach ensures that every purchase contributes to cash back, which can be a valuable boost to one's financial goals.
Manage Your Money and Earn Benefits
To recap, obtaining the Wells Fargo Active Cash® Card involves a straightforward process that begins with understanding the card's attractive features.
From the alluring $200 cash reward bonus for an initial $500 spent in the first three months to the unlimited 2% cash rewards on all purchases, applicants are offered an enticing way to earn and save money.
Standout Benefits for New Customers
The 0% intro APR for 15 months on purchases and qualifying balance transfers provides a welcome window of financial flexibility, further enhanced by Cellular Telephone Protection and advanced security features.
Once you've determined your eligibility and familiarized yourself with the card's features, the online application process is easily navigated.
Accurate input of personal, financial, and employment information ensures a smooth application, and understanding the terms and conditions provides clarity on the card's obligations.
Conclusion
In conclusion, the Wells Fargo Active Cash® Card transcends traditional credit card offerings with its combination of appealing rewards, favorable introductory terms, and robust security measures.
By capitalizing on the cash reward bonus, the card immediately rewards new users for their spending, while the unlimited 2% cash rewards on all purchases simplify the process of earning rewards.
Embracing modern payment methods and prioritizing user security, the card stands as a well-rounded option for those seeking a reliable and rewarding credit card experience.
Wells Fargo Contact Information
If you have more questions or concerns about this offer, you can contact the bank directly. You can do this by calling 1 (800) 869-3557.
You can also find their man address at 420 Montgomery Street, San Francisco, CA 94104.
Note: There are risks involved when applying for and using credit. Consult the bank's terms and conditions page for more information.