Each Hawaiian island has a flavour of its own; Oahu and Kauai are great if you love resorts and city life while Kauai, Lanai, and Molokai are all about peace and quiet.
However, if you're anything like me and have a difficult time choosing between two equally amazing options, I recommend putting Maui at the top of your vacation list.
I explored the island for two weeks on a tight budget and loved having the choice between city life and being completely away from the crowds and immersed in nature.
This guide to Maui inspired by my own experiences will be useful if you're in the early planning stages or already have tickets booked!
Guide to Maui: Vacationer Shares Top Tips
Pin this for later - add it to your Hawaii vacation board on Pinterest >>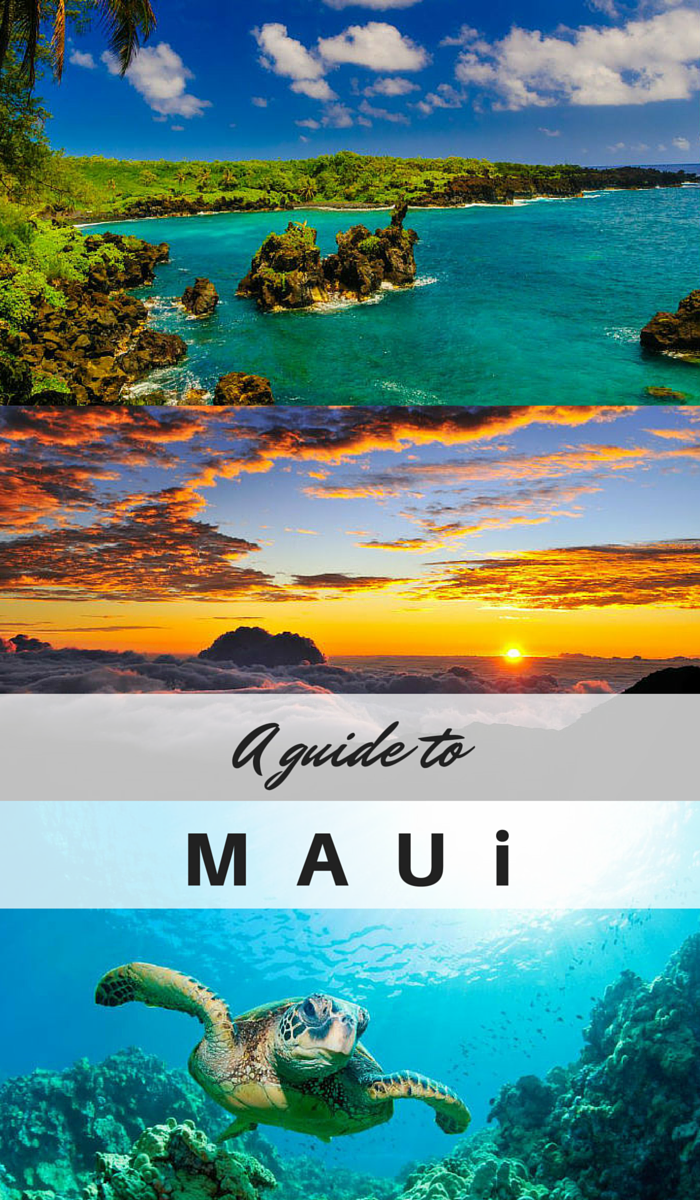 Hotels vs. Resorts
The decision to stay at a hotel or resort completely comes down to personal preference and how much you're willing to spend on accommodation.
Resorts have the perks of unlimited alcohol and food plus easy beach access, but they come with a high price tag if you choose to go all-inclusive.
Hotels on the other hand are generally cheaper but don't come with resort-like luxuries.   
I decided to go the hotel route and stayed at Napili Shores, which is located in Lahaina with fantastic beach access to Napili Bay.
The beach was intimate, rarely crowded, and I was able to snorkel with sea turtles every day!
If you're trying to save money, some of the rooms have kitchens so you can cut down on food expenses. Overall, this hotel is great if you're looking for something simple and less crowded.
I recommend using a hotel search tool to find the most affordable rooms.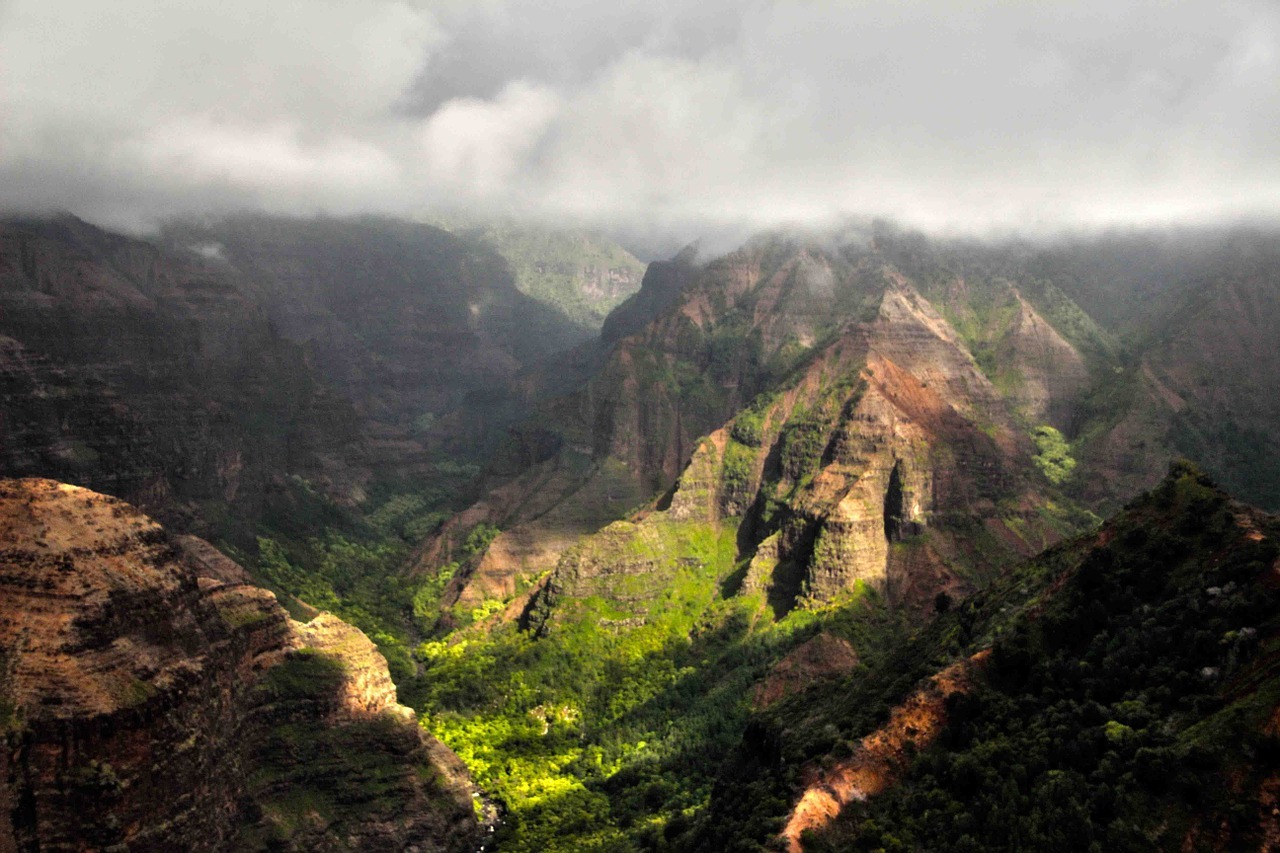 Activities in Maui
Even after spending two weeks in Maui, I still didn't get around to doing everything that I had planned.
Once you're on the island, sometimes the most satisfying thing to do is relax on the beach without having to worry about plans.
I did a fair amount of beach bumming while I was there, but I also balanced that out with these crazy adventures:
Snorkelling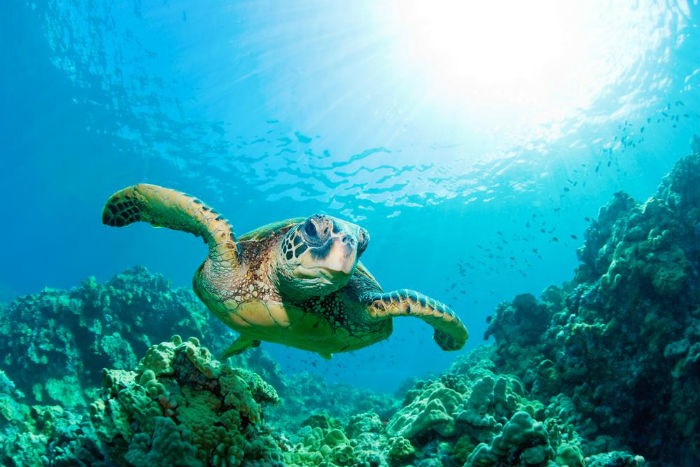 You absolutely cannot miss out on snorkelling when you're in Hawaii. Most people go on guided tours, which are great if you want something that's group oriented with a time limit.
I rented my own snorkelling equipment and visited different beaches with calm bays, which was cheaper and gave me the freedom to snorkel as long as I wanted to without a crowd of people.
Parasailing
If you're willing to do something a little crazy to get a beautiful view of the island, parasailing is the way to go.
It's cheaper than a helicopter tour, and you still get a marvellous aerial perspective of the coastline and ocean. 
Haleakala Sunrise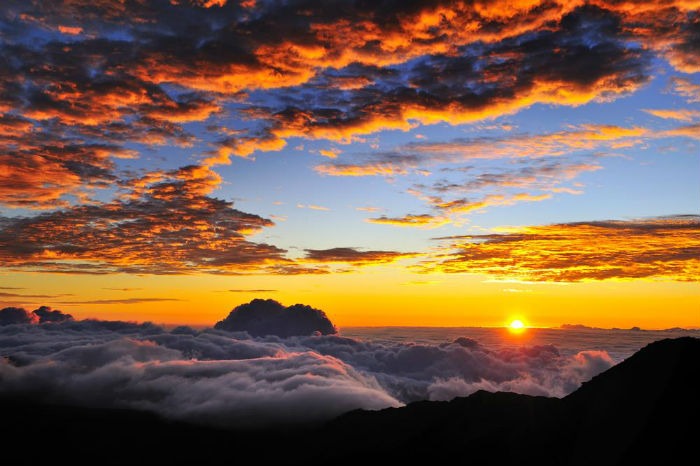 This is one of the most popular things to see in Maui, and even if you're trying to avoid the crowds I still recommend making the trip.
You can drive, hike, or bike to the top of an inactive volcano crater and get to witness the sunrise above the clouds. It's a completely unique experience that will take your breath away.
Keep in mind that the temperature can drop to about 20⁰F at the top, so bring warm clothes.
Depending on how close you are to the park you'll also have to wake up around two or three in the morning, so coffee is another necessity for this trip.
This was one of my favourite destinations in Maui simply because it felt sacred and hidden.
It's located in Hana and you basically have to walk through someone's yard in order to access the hiking trail, which is very steep and bumpy.
After venturing over some cliffs you come across a natural ocean-fed pool with rocks on each side and a tiny beach.
Some of the best snorkelling in Maui is here, so don't forget your gear!
Island Mentality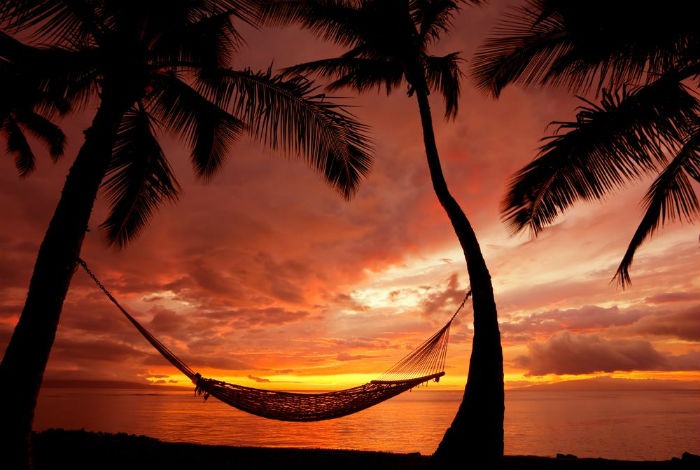 Maui really does have something for everyone; nature travelers and city enthusiasts alike will discover something enticing here.
My advice is to embrace the relaxed island mentality by losing track of time and immersing yourself in the NOW.
Making plans ahead of time is always a good idea, but don't get distraught when things don't work out or you have to rearrange activities because napping on the beach was just too good.
---
Maui Travel Resources
Maui Accommodation:
To start looking at your accommodation options in Maui, choose Hostelworld for budget, HotelsCombined.com for comfort or Airbnb for local (and get $25 off).
Want stylish accommodation you can afford? Enter your dates and Hotels Combined will scan all the top booking sites (Booking.com, Hotels.com, Expedia, etc) for the cheapest prices possible:
Maui Flights:
If you are flying to Maui, it is beneficial to use a flight compare site to find the cheapest flights. We recommend and use Cheapflights.com.
--> Click here to compare and book cheap flights to Maui
---
Over to you! Leave your answers below...
Are you planning a trip to Hawaii and have some questions about our guide to Maui? Shoot!
Have you been to Hawaii and have more tips to add to our guide to Maui? Let us know!