Have you ever wanted to stay in one of the fire lookout towers in the forests of the United States?
Check out this guide to help you prepare for your trip, from essentials to bring, safety precaution checks, and where to go. Read on and learn more about staying in fire lookout towers!
Fire Lookout Towers: Historic Structures To Protect The Forests
The Osborne Firefinder
Staying In Fire Lookout Towers
Safety Precautions When Staying In Fire Lookout Towers
Preparing To Stay In Fire Towers
Best Fire Lookout Towers To Stay In
More Towers Available For Overnight Stays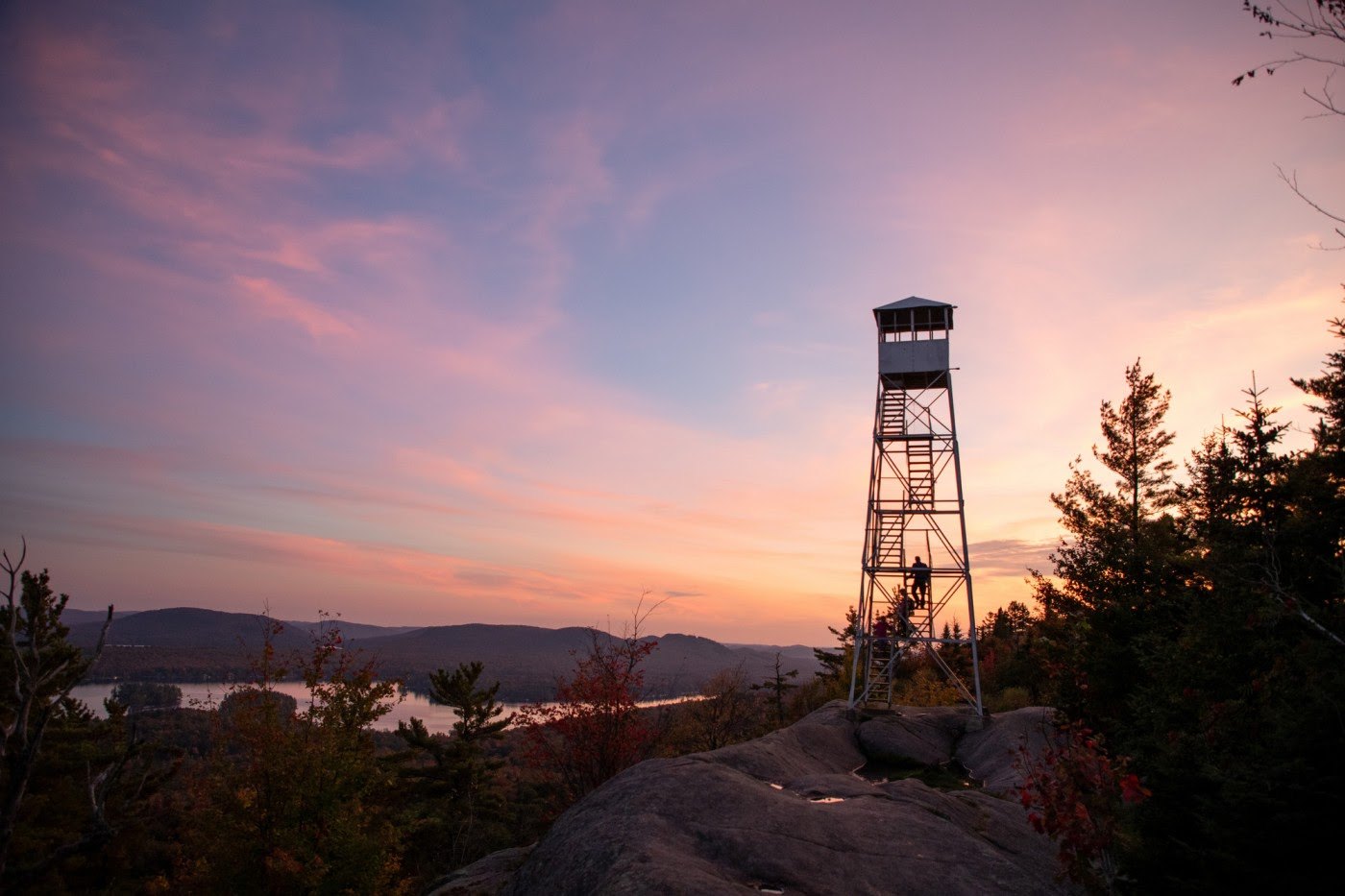 Fire Lookout Towers: Historic Structures To Protect The Forests
When a massive wildfire burned three million acres of forests in North Idaho, Western Montana, Eastern Washington, and Southeast British Columbia in 1910, The Forest Service of the United States built over 5,000 fire lookouts across the country.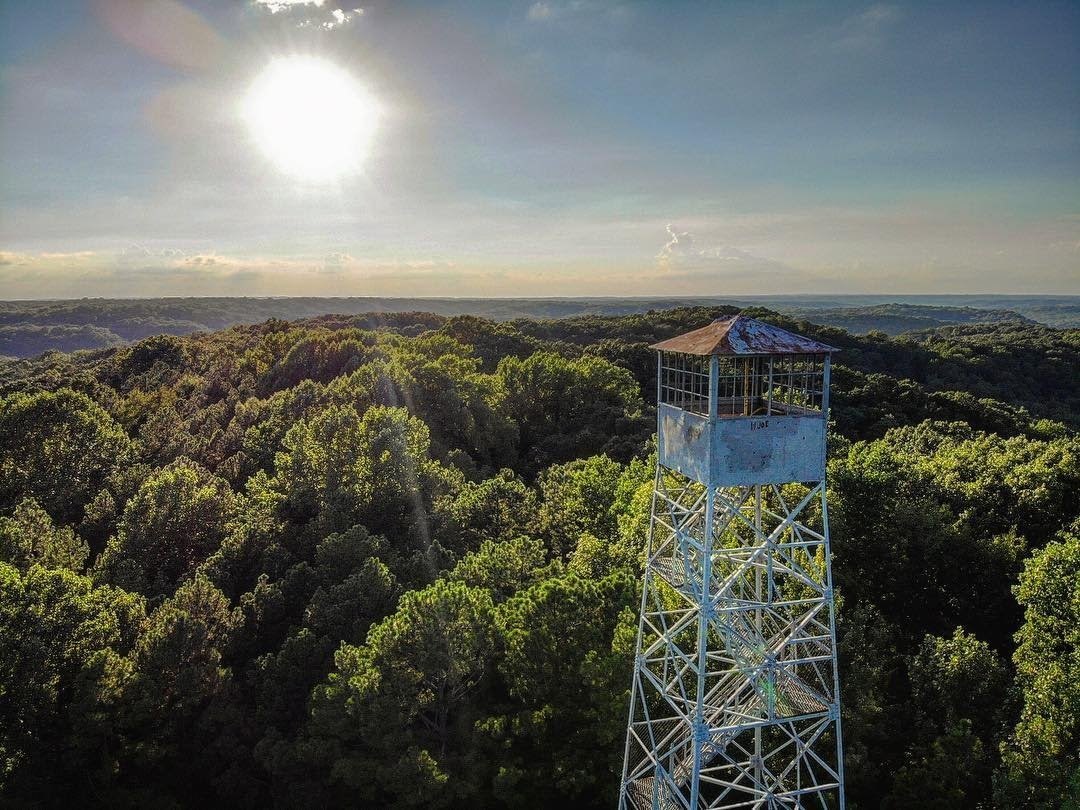 Also called fire lookout towers, these one-room cabins are built on stilts above treelines as high as 50 feet, while some towers are perched on top of rocky summits or a one-story foundation.
People who manned the fire lookouts were called fire spotters and would then sit in the tower and watch out for smoke plumes and other signs of a forest fire.
These fire spotters monitor a 20-mile radius around the tower and would alert the fire suppression team if they spot a fire.
Renewed Purpose
Nowadays, fire towers are no longer used for the purpose they were initially built for. With newer and sophisticated technology that made fire detection and control easier, these retired watchtowers transformed into scenic sights for the public.
The Osborne Firefinder
In 1911, U.S. Forest Service forester William Bushnell Osborne Jr. developed a tool made of a rotating steel disc with sighting mechanisms to quickly and accurately determine the location of fire by sighting smoke through the attached sighting mechanisms.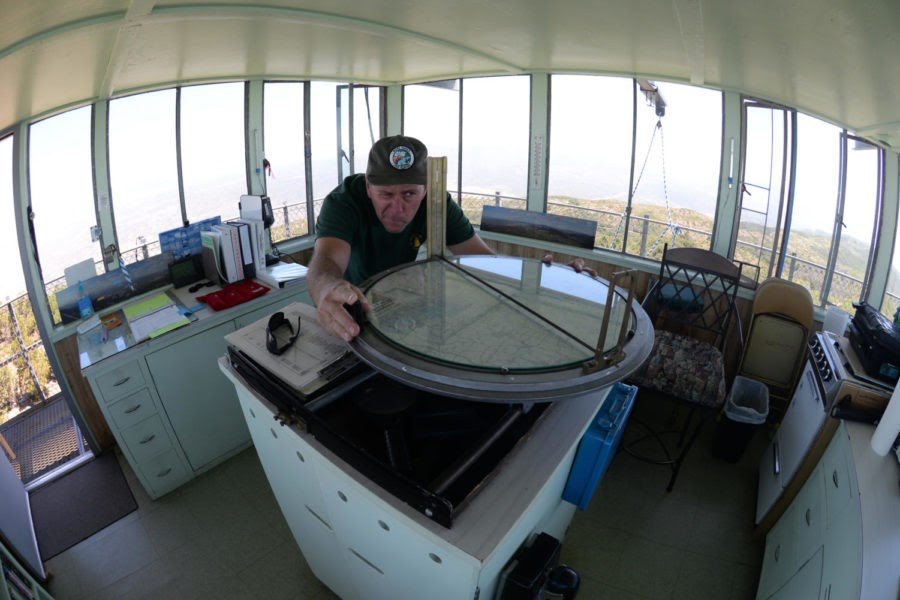 Called the Osborne Firefinder, this tool was used throughout the 20th Century along with a heliograph to communicate through Morse code.
The Decline Of The Firefinder And Fire Towers
Fire Towers were in their prime years during the late 1930s, which declined in the 1950s until the 1960s, where the number of towers in service totaled 250. Today, fire towers are preserved and maintained for public use.
Staying In Fire Lookout Towers
Fire lookout towers can be the perfect retreat spot for the adventurous who want to camp out in such a unique and meaningful structure. Campers who wish to stay the night in a fire lookout tower can reserve a cabin through Recreation.gov. It is advised to book reservations months ahead as towers are in demand.
Each night can cost about $30-$60, depending on the location and season. It should be noted that staying in a fire lookout tower is nothing like what one would expect in a hotel cabin – these structures are equipped with only the bare basics such as woodstoves, tables, chairs, and bunks.
Some towers give you an authentic fire spotter experience by having nothing at all except for walls and windows.
It is important to remember that staying in these rustic cabins should be considered an authentic camping experience, so do not expect to have bathrooms, water, electricity, and firewood.
Checking In With The Local Forest Ranger Station
Before proceeding to the tower, visit the local forest rangers' station for further instructions, tips, and access to the towers. Check in with them before your trip to get updates on road conditions and wildlife.
Some towers are locked and need a combination code from the local rangers. Make sure that you have their contact details and know where and how to reach them. Do not, however, expect them to take care of you during your stay.
You must follow the forest rangers' instructions and tips very carefully to keep yourself safe and secure.
Safety Precautions When Staying In Fire Lookout Towers
There are some things to consider before staying in a fire lookout tower. First, due to being the tallest structure in the area, they are prone to lightning strikes.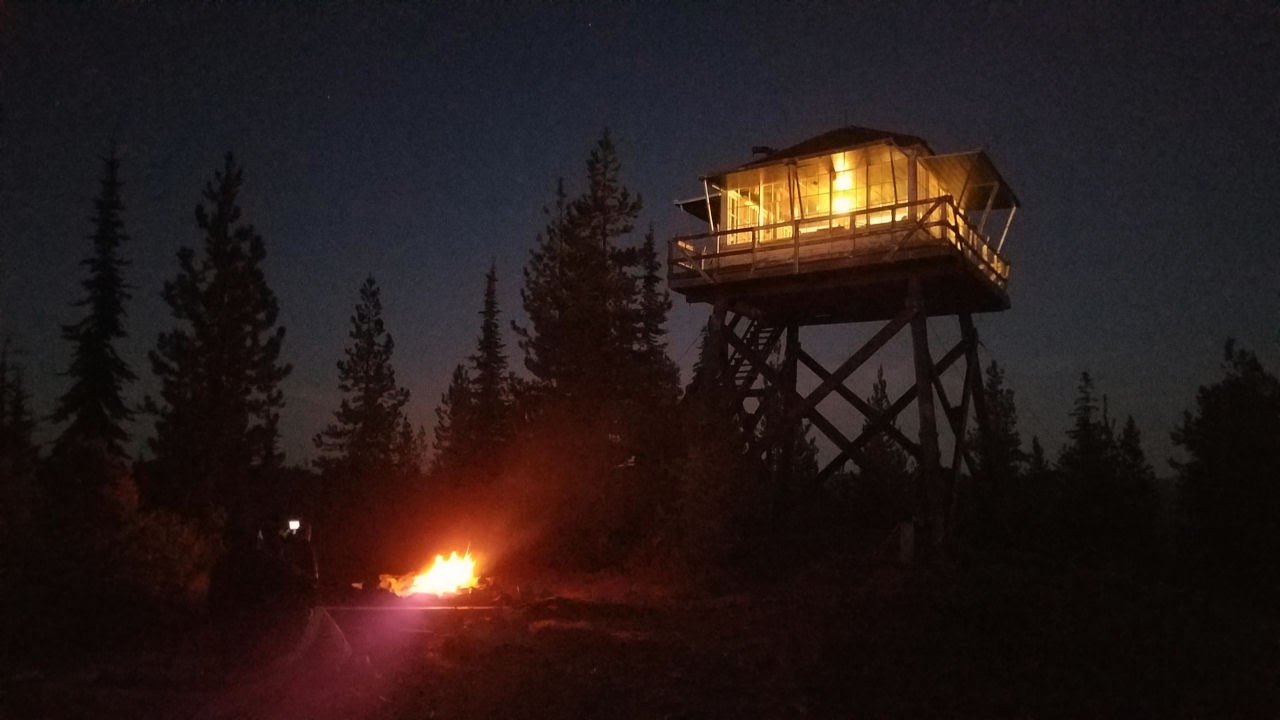 However, these structures are outfitted with lightning rods and copper cables to conduct and divert electricity.
While it is not advised to stay in towers during storms where there is an increased risk of the tower getting struck by lightning, there are cases when people get stuck in the tower.
To minimize casualties, bring an emergency radio that can pick up NOAA weather alerts to give you time to prepare and evacuate before an impending storm. Because towers are situated in the backcountry, do not expect to get cell service.
Bringing Children In Towers
Moreover, parents and guardians are heavily discouraged from bringing children under the age of 12.
The Forest Service also warns people who are afraid of heights and those who will be unable to climb up and down the lookout against staying in the structures.
Preparing To Stay In Fire Towers
Staying in a fire tower may seem like the perfect retreat. Who wouldn't love to spend a night in a cabin overlooking a cliff, mountain top, or forest?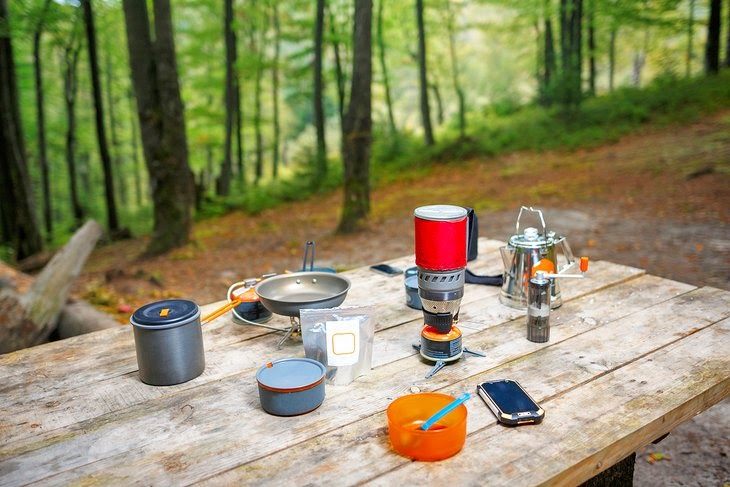 However, much like any other trip, staying in a fire lookout tower requires some planning and preparation.
First, ensure that you have brought more than enough water – not just for drinking but also for all activities (washing, bathing, etc.).
There is no such thing as bringing too much water, but if you cannot carry much, conserve water because every single drop counts in a place where there is a limited water supply.
Necessities And Essentials Needed
Bring beddings, pillows, and blankets to give yourself a good night's rest. Also pack some warm clothes, even when you're visiting in the summer, as the mountains' temperature can be cold even on the hottest days of summer.
If the lookout tower you're staying in includes a bed, remember that the one you will most likely find there could be a simple mat on top of a makeshift plywood bed. Bring a sleeping bag to keep you comfortable.
Best Fire Lookout Towers To Stay In
In this portion, you'll discover some of the best fire lookout towers you can check out for your next getaway. Note that not all fire lookout towers are available for overnight stays and are simply accessible for viewing.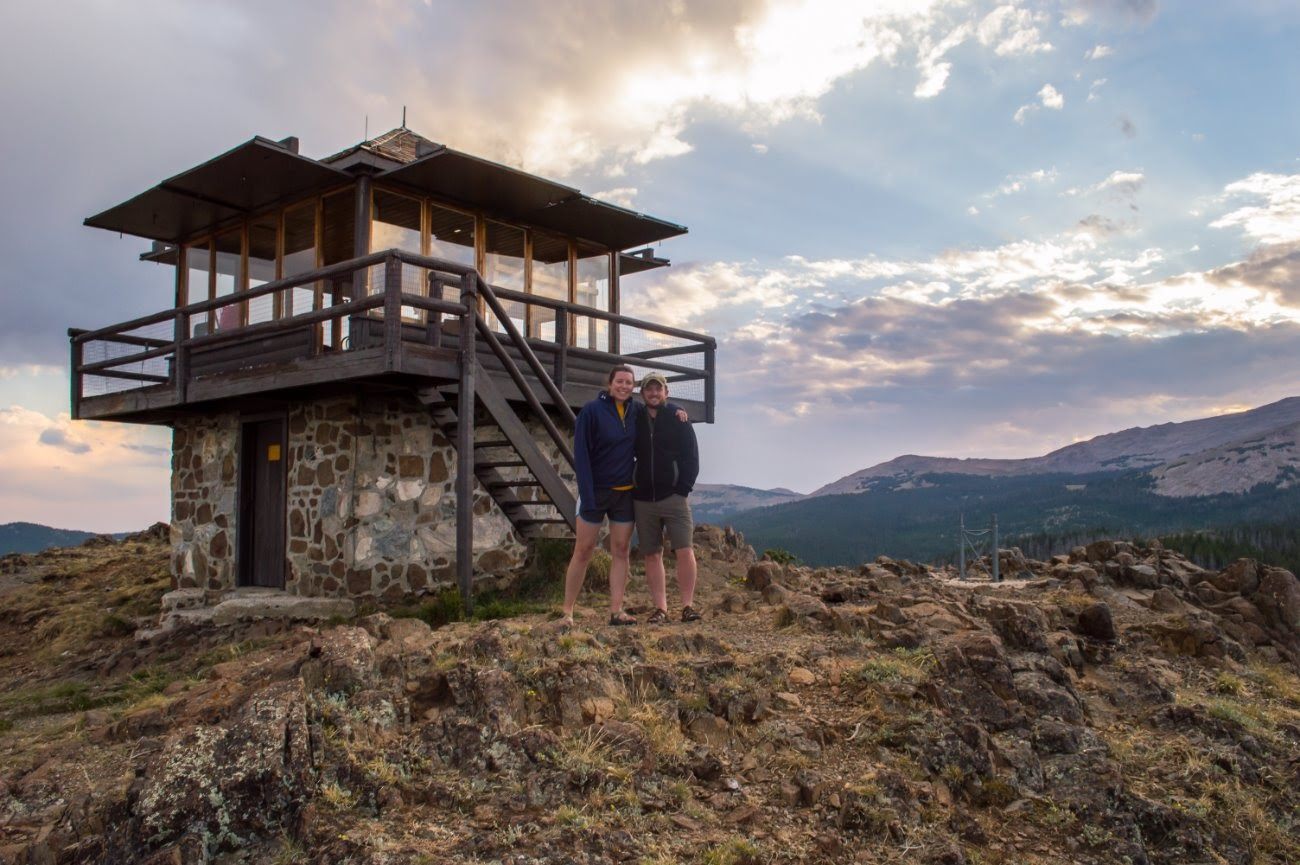 First is the Hickory Ridge Fire Tower in Indiana, with 133 metal steps and a height of 110 feet. This tower is the only surviving fire tower out of the nine fire towers in the national forest of Hoosier National Forest. Although unavailable for overnight stays, the tower is situated in an area where dispersed camping is welcome.
Second is the Squaw Mountain Fire Lookout in Colorado, which is one of the more luxurious towers that can be rented overnight.
The tower is furnished with beds, chairs, dishes, and a toilet and refrigerator, all 11,500 feet above the ground.
Sheep Mountain Tower In Wyoming
Next is the Sheep Mountain Fire Lookout in Wyoming, which was built in the 1950s. Standing at 9,600 feet, the tower is furnished with a vault toilet and a single set of bunk beds.
This tower is one of the more popular towers due to the fantastic views of the Cloud Peak Wilderness and Powder River Basin and the Devils Tower National Monument.
More Towers Available For Overnight Stays
There is also the Black Mountain Lookout in California, which is one of the few towers with electricity. Campers can also use the small stove and heater that is available inside.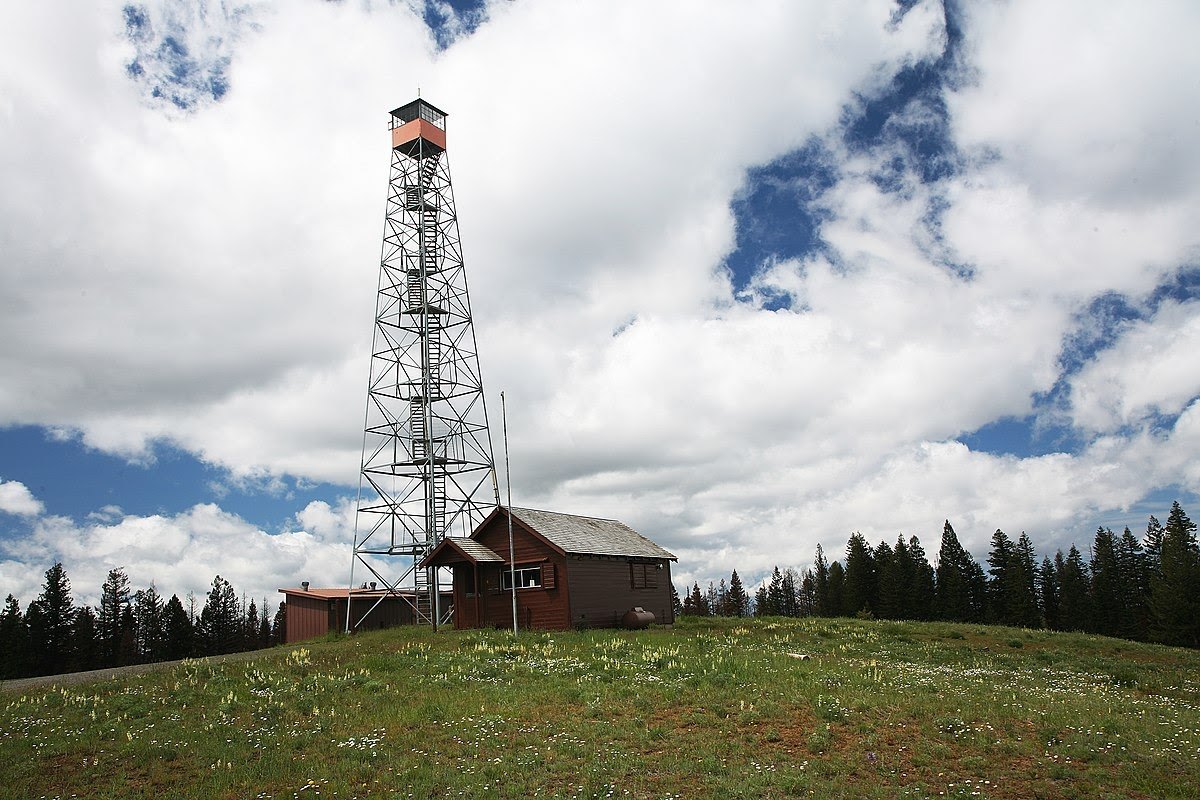 Next is the Yaak Mountain Lookout Rental in Montana, which is a 41-foot tower sitting 5,000 feet above the ground. The tower is furnished with a twin bed, a propane stove, lights, tables, and chairs.
Last is the Clearwater Lookout Cabin in Washington, which sits beside a 94-foot fire tower. The cabin sits 5,600 feet above the ground and is furnished with four single beds, a heater, a refrigerator, and propane-powered lights.
Keeping Towers Clean
Be sure to leave the towers cleaner than when you have arrived. Take good care of the tower as these rare and historic structures must be maintained and preserved for many more generations of backcountry lovers and campers.
If possible, pack enough supplies so you will not have to consume the reserve supplies such as matches, pans, fuel, and firewood that serves as a backup for campers. Moreover, take all your trash with you and never leave anything in the towers.
Conclusion
Fire lookout towers are genuinely historic and unique. These structures must be preserved to be able to tell the story of a nation that cares for its forests and wildlife.
Fire towers also serve as campsites for families and friends to relax, bond, and catch up while enjoying panoramic views and fresh air. Remember these tips when you stay in fire watch out towers to keep your trip safe, comfortable, and happy.