If you are looking for a way to spend some time playing games by yourself or with your friends, Subway Princess Runner is a mobile game that does not require a lot of strategy or complex mechanics to play.
The simple gameplay should keep you entertained for countless hours. Subway Princess Runner is a mobile game where you get to play a princess as she runs away from the police. Players must dodge obstacles and collect coins along the way.
You do that until you reach the end of the line. However, each level brings new obstacles and challenges making this a fun and exciting game to play. Here's how to play and download Subway Princess Runner and join in on the fun.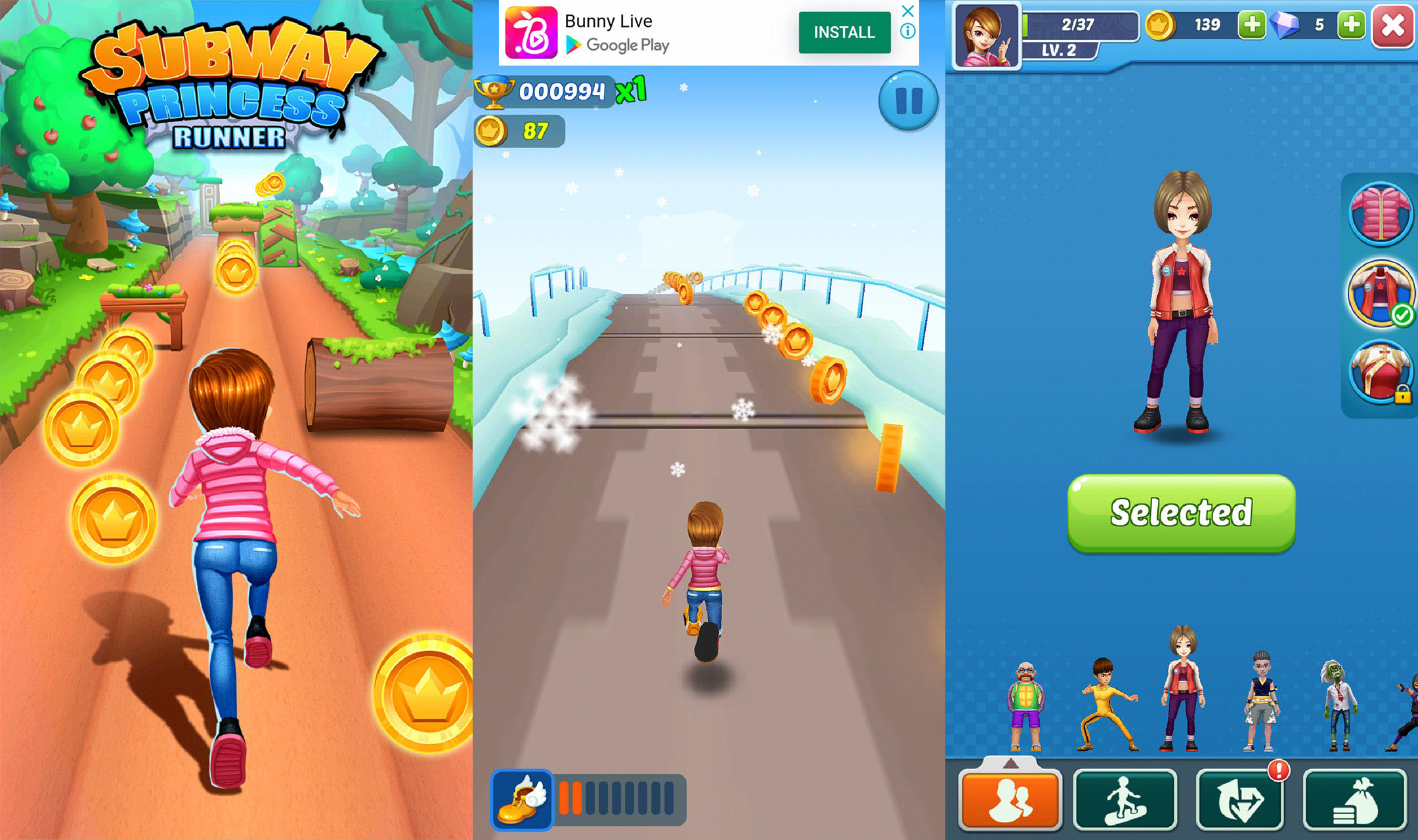 Run Princess Run
In Subway Princess Runner, you get to control a runaway princess who must get away from the police as she seeks shelter within different environments. At first, she stumbles into the subway and players begin a level.
They must dodge obstacles by jumping above them and collect coins by running through them. The mobile game offers a simple objective. Collect as many coins as possible while avoiding different obstacles within the level.
Players can jump over, scale walls, shuffle through another train track, slide underneath obstacles and even bounce high in the air to collect even more bonus coins.
Levels
Each level presents different obstacles such as trains, roadblocks, and missing tracks. You also get bonus power-ups that are hidden within each level so always make sure that you try to collect all of them.
Power-ups include riding a skateboard to increase your speed and reach the end of the level quickly.
Go through different terrains starting from subways, down to coal mines, or the bustling streets of a city. Subway Princess Runner lets you run through different environments each with its unique obstacles and challenges.
You may even get to a point where boulders come rushing down on you as you try to collect coins.
Gear Up
The game lets you unlock levels by gathering experience. Experience can be gained by completing different missions or collecting boxes. Players earn more experience when they get extra points from having a quick response to obstacles and being able to dodge in advance.
Never miss collecting coins as they are very essential when upgrading your gear. Speaking of gears, Subway Princess Runner also has gears or props that will help her in difficult situations.
Upgrading those gears through the use of in-game currency will help extend the duration of power-ups.
Challenge your friends through the leaderboard or get to the top against players from all over the world. The game is highly competitive so if you have friends who play the game, make sure to invite them over and see who scores the highest.
Tips to Play
While Subway Princess Runner is a very uncomplicated game, you may still need some tips to win each level faster and gain more experience upon finishing the level. The first thing that you need to practice is your responsiveness.
The game is all about being able to respond to different obstacles and you can do this by playing through each level over and over.
Never try to skip the tutorial as it provides a good amount of experience. The tutorial also explains the mechanics of the game even further and rewards you for finishing it.
The game also features missions that you can complete. Each mission has different objectives and once you have met all the requirements, the game rewards you with loot and experience that will help you in the game.
How and Where to Download
Ready to play? If you want to download the game, head over to Google Play Store and search for Subway Princess Runner. Tap the Install button to begin the download.
The game will immediately install once it has completed the download. Register an account and log in using your details to start playing the game. At first, you are introduced to the tutorial so you can understand how the game goes.
Conclusion
Google Play has a lot of games that are simple to play But this one is simple and complex all at the same time. Run as fast as you can and avoid getting caught by the police in this exhilarating running game.
With its colorful graphics and playful background music, Subway Princess Runner is one of the best running games for mobile devices.