Ever since the original was first released in 2003 for PC, Diner Dash has steadily grown in popularity. It is the ideal game for people that want to have fun with a little bit of strategy thrown in.
The main story of the original game followed Fio as she tried to earn money by fulfilling the needs of her customers. Fast forward a few years later, Diner Dash became an institution in time management and strategic restaurant games.
With Diner Dash Adventures, the game expands on the original premise and makes it even better and a lot more fun to play. Find out more about how to play the game and where to download it below.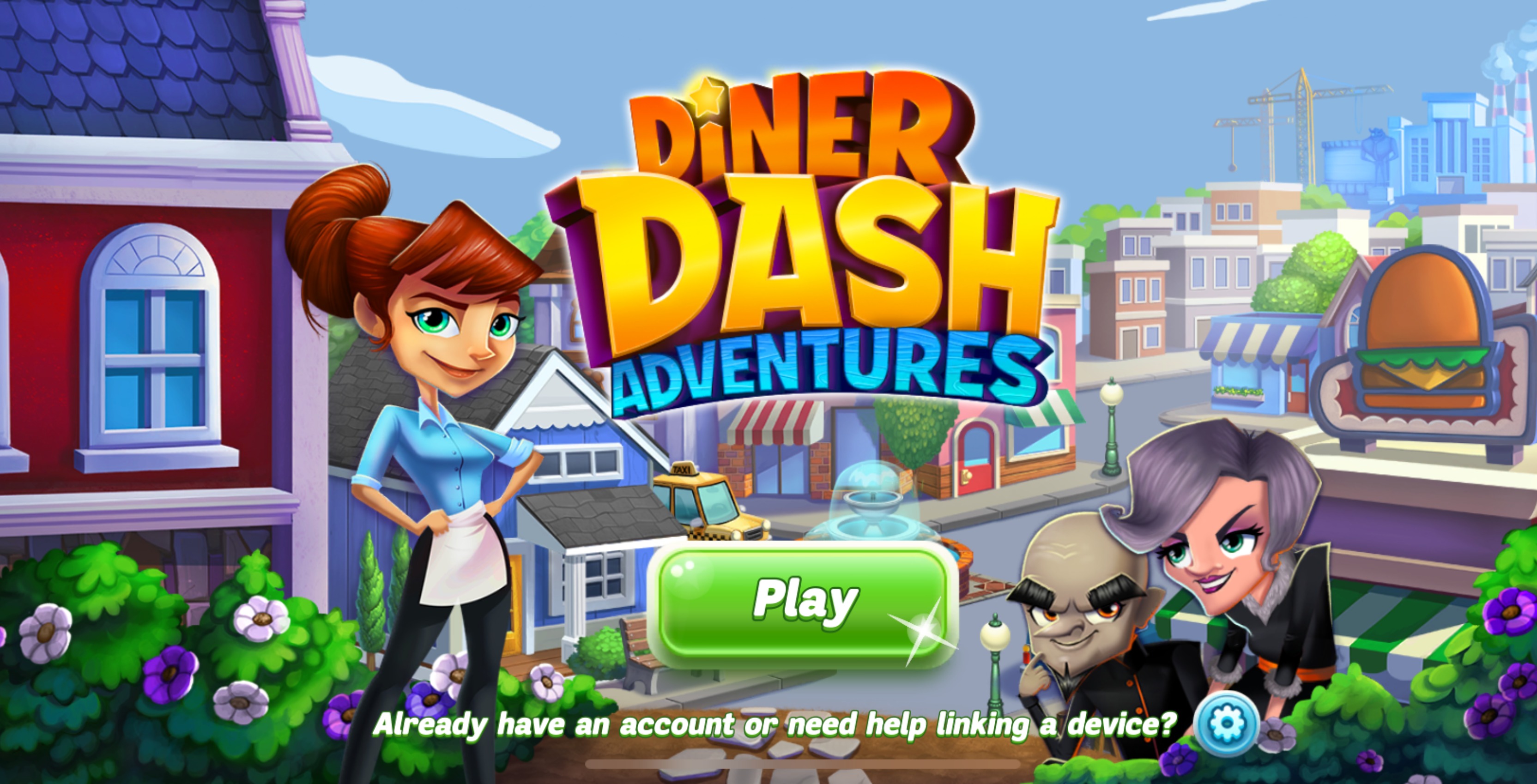 Diner Dash – Action-Packed Cooking Game
Diner Dash Adventures takes the original plot of the game and turns it into a spectacle. In this game, you play as Flo as she returns to her hometown to save the citizens from Mr. Big and his evil plans.
To do so, Flo must gain enough popularity and serve the town to protect it. The game uses the same time management gameplay mechanic to prepare and serve food.
Customers order meals that you have to prepare quickly so they don't just get up and leave. With this iteration, you are also responsible for things outside the restaurant to handling hotels, bakeries, and other establishments.
With hundreds of levels each with increasing difficulty, the game takes on a challenging turn as you match the food from your customer orders. Mini-games and puzzles are also incorporated into the game.
Design, Construct and Explore
Diner Dash Adventures offers different features including the ability to design and construct your restaurant, mansions, and many other establishments. You can even design the entire town using your favorite things.
Game events are also available for players. Mini-games and other versions of Diner Dash games are also available for play including Wedding DASH and Hotel DASH.
How Much Does it Cost?
The game is free to download. However, there are in-app purchases for things like gems and coins. You can purchase them from the Item Shop through the use of real money from your Google account.
Note that you will need an internet connection to play the game.
Tips and Tricks in Playing Diner Dash Adventures
Login Everyday
The biggest tip that you can get to be better at the game is to play it every day. You will get used to how the game works and build a cohesive strategy that will meet all of the objectives in each level.
You will also get different bonuses from the game for free. Daily login rewards and deals can be obtained if you play the game every day.
The rewards are given once you have fulfilled all the necessary tasks. Daily deals are also available at the in-game cash shop and sometimes, the game gives out free gems and other boosts that will help you play the game better.
Combine Orders
Another great trick to fulfill all of your customer's orders is to combine similar orders. Place their orders consecutively so you can prepare the same dish in just one go.
This allows you to serve the order faster and fulfill your customer's needs all at the same time. This is quite useful when your restaurant becomes flooded with customers.
You can prepare three orders at once and any more than that will be considered as a new order. There will come a time when several customers will order the same food.
Incorporate this strategy into your game next time and see how it effectively makes your game better.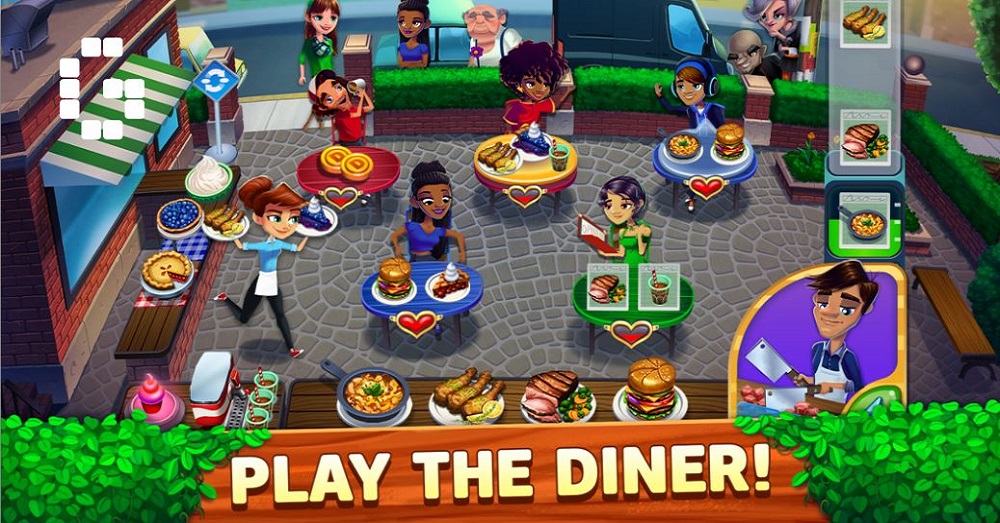 Don't Forget to Upgrade
Upgrade your recipe to make your food taste better. Customers will pay more money for good food. Make sure to upgrade your recipes with your coins.
The game thrives on providing good quality food instead of speed. The more you understand that prioritizing quality is a better strategy than speed, the more you become better at the game.
Don't forget to upgrade your appliances as well as they will make preparing your food faster now that you have better quality food to serve.
Don't Hesitate to Use Dash Mode
Dash Mode is an in-game option where you can double your time within a certain level. This means that everything within the level runs at twice the speed.
This is quite useful for difficult levels as it makes the game faster and a lot easier to play. To active Dash Mode, you will need to chain all of your actions to gain bonuses that will fill up the Dash Mode meter.
Match the colors of the customer with the tables and serve their food as quickly as possible to fill up the meter much faster. Once you have the meter filled, activate it immediately to get the job done.
Conclusion
With so many things to do including in-game events and daily goals to fulfill, Diner Dash Adventures is the ultimate Diner Dash game for mobile gaming.
This fresh spin on the original game helps keep the game uniquely different and familiar all at the same time. The game is currently available for download at the Google Play Store