Racing games always make your heart pumping. Your adrenaline shoots through the roof as you race towards the finish line. The thrill when you play a racing game is incomparable.
If you are looking for a great mobile racing game, Street Racing 3D is a great game to play. It is a free-to-play mobile game that features some of the best race tracks, unique cars, and amazing graphics to boot.
Learn more about how to play Street Racing 3D including tips and tricks to beat your opponents in the race.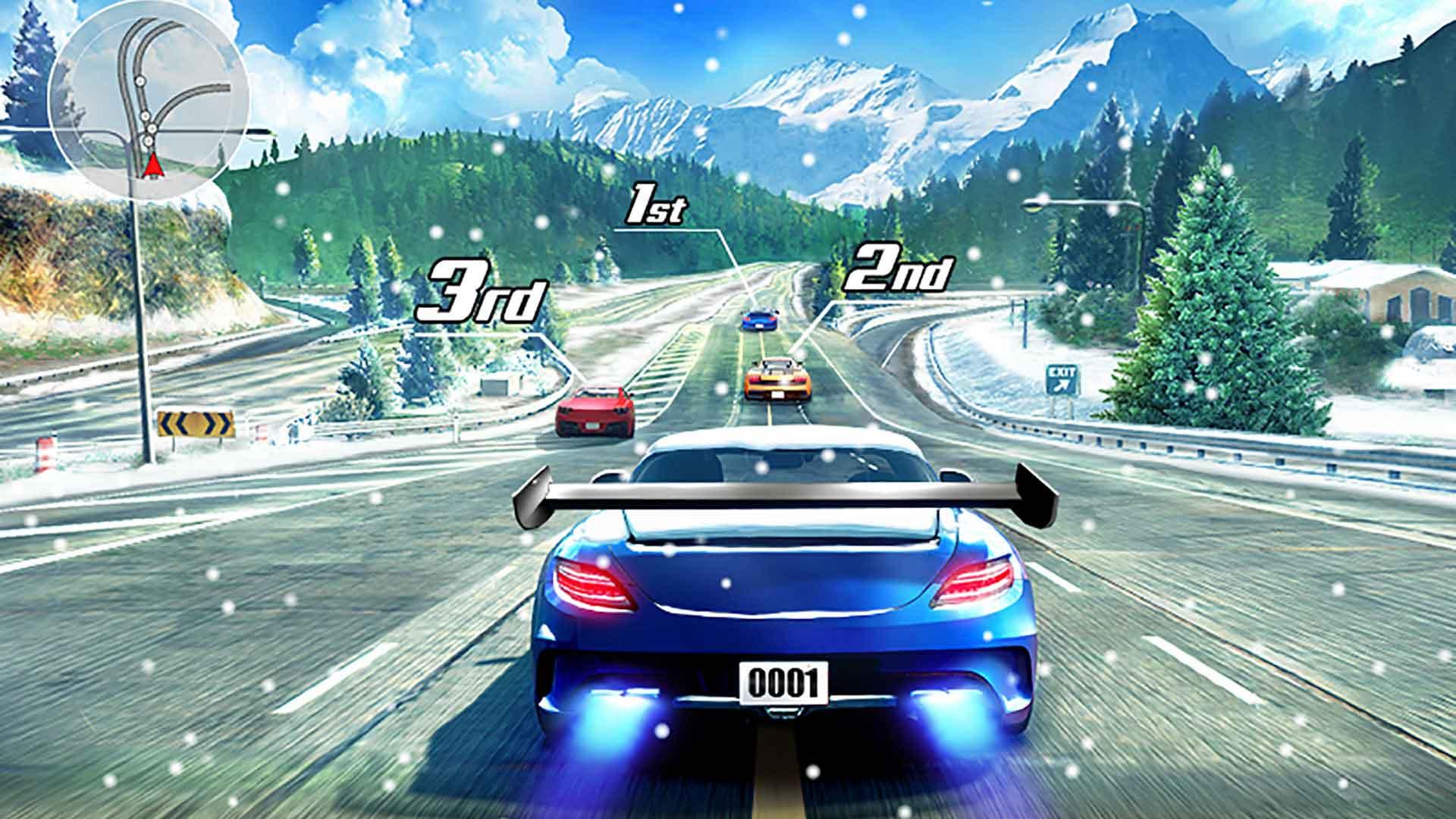 Best Street Racer Game on Mobile
Street Racing 3D is a high-octane racing mobile game. Some might tell you that it's the typical racing game in the vein of Need for Speed. It does take inspiration from those games but Street Racing 3D separates itself through its different competitive mode.
You can race against AI or you may challenge other players from all over the world to see who is the best racer in PVP mode. Tap the edge of your screen to control your car or you may use the G-sense option for a more realistic driving experience.
A unique mix of adrenaline-pumping action and driving simulation, Street Racing 3D is a one-of-a-kind racing game on mobile.
Choose from a list of over 30 extreme cars and modify them as you wish. Perform moves and tricks to get ahead of your opponents and feel the heat of drift racing or high-speed racing.
Gameplay and Features
Drive through different locales from the downtown streets to the slippery slopes of an icy mountainside. Turbo engines provide a speed boost that will give you that final dash to win the race or give you an early boost.
Race through different game modes that will show your driving skills and show them off to your rivals.
Street Racing 3D is packed with features that let you challenge friends and other players through the PVP track. Invite friends on your list and challenge them for a race and be on top of the leaderboards.
Check out which players are at the top and you might soon find yourself gearing up to challenging them as well if you have what it takes to beat them.
Choosing a Car and Events
Choose a car and modify different parts such as wheels, paints, and decals to boost its performance. Use your coins and diamonds to design your car to your liking. Make sure to collect your coins as you play the game.
Check our PVP events and win loads of rewards through daily and weekly missions. Each mission will provide you with coins and other rare rewards so always make sure to log in to the game regularly to earn these rewards.
How to Download
To download the game, check out Google Play Store and tap Install. To play the game, launch the app after completing the download and you will be prompted to the tutorial.
Check out the tutorial for a detailed guide to playing the game and learn how to pull off tricks.
Tricks To Win the Race
To win every race, you must have an ace up your sleeve. There will be times that you will be facing off with a better player but that does not mean you should settle for second place. There are a lot of tricks that you can pull to make sure that you win every race.
The first thing that you should avoid doing is to use your Nitro during the early stages of the race. You might be tempted to pull the Nitro immediately at the starting line to give you a heads up but there is no need for you to do so early on.
Save it when the time comes that your opponents make a grave mistake and pull the Nitro on them to leave them behind.
Additional Tricks
You can also hit your opponent as you pass by them. You might think this is a bit unfair or it does not promote sportsmanship but the game promotes it by giving you extra points for doing it.
Hitting your opponent will cause them to crash and let you gain an advantage in the game. Never forget to collect rewards after winning every race and use them to upgrade your car.
You may purchase a new vehicle once you have enough resources but upgrading your car will provide you with more tools to get ahead of your opponents during the race.
Play a lot of games to collect rewards for you to start upgrading your vehicle.
Conclusion
Playing PVP mode with Street Racing 3D is the best way to experience the game at its best. You compete with other players and become a Street Legend.
The game is best described as a fun and thrilling mobile racing game suited for players who want to show off their driving skills.