British Airways (BA) has teamed up with Absa to come up with credit cards targeting travelers who want to get more travel miles while making purchases. Apart from booking flight and hotel accommodation all over the world, these Mastercard-powered cards are also designed to enable customers to make online or in-store purchases.
BA partnered with Absa to offer BA Credit Card, which has various features that suit average income earners who want to get perks from their trips in local or international destinations.
BA Credit Card Features
BA Credit Card customers could get up to 9,000 Avios in their spending in the first three months. They get 5,000 Avios when using the card for the first time and 4,000 Avios when they spend at least ZAR24,000 within the first three months of membership. They can also earn 1 Avios per ZAR7.50 that they spent on purchases. They can use these Avios for discounts on their next trips.
Customers can also get interest free credit for up to 55 days on eligible purchases. Cardholders will also get basic travel insurance coverage for international return travel tickets.
Just like its competitors, BA Credit Card customers can enroll in online banking to manage their account through its website.
BA Credit Card customers can only get lounge access, companion voucher, and Exclusive Club membership if they spend ZAR200,000 annually, which people with average income cannot easily afford. What's more, cardholders can only use their Avios points when booking a British Airways flight which may restrict them from choosing cheaper flights in other airlines.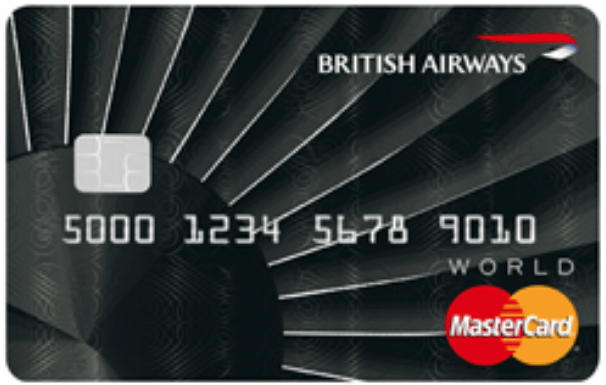 BA Credit Card Application Process
Interested cardholders can visit the British Airways website and fill out the application form online. An Absa representative may contact applicants to get additional details and other requirements such as a valid ID showing they are 18 years or older and a citizen or permanent resident of South Africa. Applicants should also earn a minimum monthly income of ZAR8,000 which their latest proof of income for three months must show. Absa usually approves customers with a bank account, a good credit score and have NO history of bad debt.
Upon approval, Absa will provide its new BA Credit Card customers a credit limit of approximately ZAR50,000. This amount can get higher or lower depending on the customer's credit standing, income, and other circumstances.
Fees and Interest Rates
The BA Credit Card has an initiation fee worth ZAR170, a monthly facility fee of ZAR27 and monthly account fee of ZAR53. Cardholders must also take note that they should pay a cash advance fee worth ZARR4.50 and ZAR1.50 for every ZAR100 that they spent. After the interest-free period, cardholders must pay an interest rate of 20.75%.
Overall, while BA Credit Card customers may benefit from its rewards and other privileges, these perks are mostly limited only to travel. Credit card experts recommend aspiring card members who do not frequently travel and has a monthly income lower than ZAR8,000 to choose a general-purpose card or rewards card to get non-travel promos and cash back.