Korea is a beautiful and intriguing place to visit. Much like Japan, Korea combines wonderful natural sights with spectacular cultural curiosities that will have all kinds of visitors hooked. Its booming cities are filled with towering high rises and extensive food and culture districts, while rural Korea has preserved much of the fascinating culture that separates its people from others in the region.
Moreover, winter is an especially charming time to visit the region, partly because of the fact that the snow that the region gets adds an element of romance. This is why we've put together 5 places to visit in Korea this upcoming winter season.
Places to See in Korea During Winter
1. Bukhansan National Park
The natural reserve is a great outing if you want to exert yourself physically while staying in the capital. The park has three peaks, the highest of which rises up to 836 meters. The hikes usually take 7-8 hours and offer the most stunning views of the city and the blood-red forest resting under a blanket of snow.
Mountain cats and oriental temples are features that you will not find anywhere else on the planet but here, so that definitely qualifies Bukhansan National Park as one of the top places to visit in Korea during winter 2019.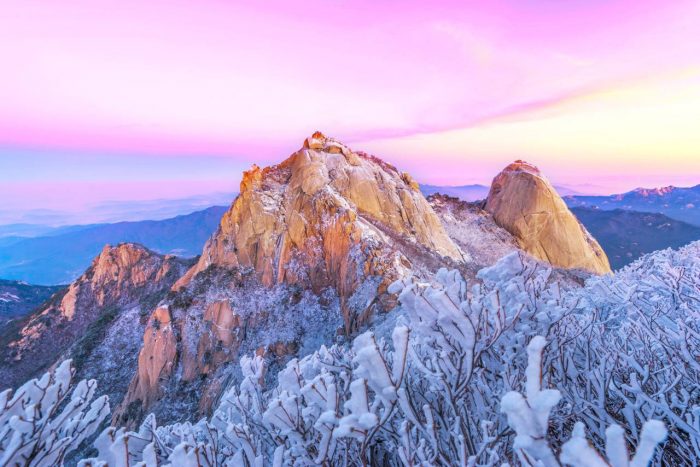 2. Gangchon Rail Bike Park
Exploring the countryside during your Korea winter travel has never been more fun than with the rail bikes that you can ride at the Gangchon Rail Bike Park. The Bukhangan River that flows parallel to the tracks freezes over in winters, and the ride offers exquisite views of the snow-clad forests. Although the whole thing is about 90 minutes long, it involves only 50 minutes of actual cycling so you don't tire too much.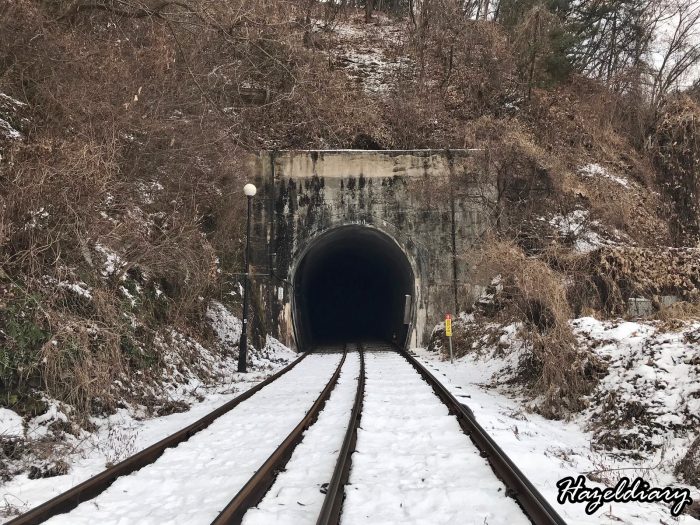 3. Nami Island
Nami Island is the height of the specific winter beauty that Korea is fast acquiring a reputation for and is one of the most romantic places to visit in Korea during winter. This beautiful island is filled with ancient redwood trees, and they turn into beautiful ice cones of nature, brimming with feather-light snow after any snowfall.
From here, you can also try and take a shuttle bus to La Petite France, a French cultural village that was built in the honor of the author of Le Petit Prince.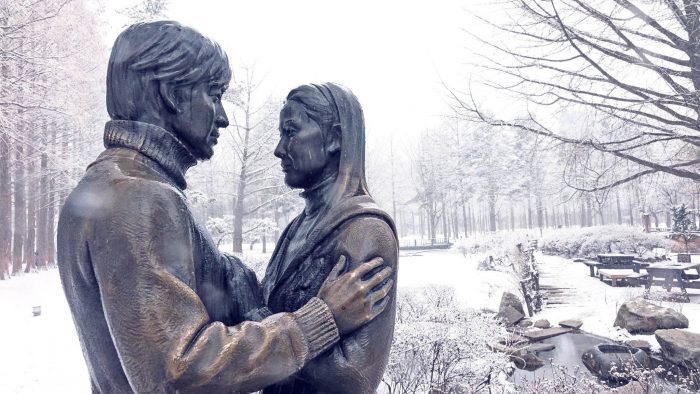 4. Seonjaryeong Mountain
At 1157 meters, you would think this is a hard climb, but as it turns out, the Seonjaryeong Mountain is a treat for amateurs, professionals, and practically anyone who wants to enjoy the spectacular views from the top of the mountain.
The trail has not-so-steep slopes and is popular with the local Gangwon people. Scaling this mountain in the winters is especially nice because of the snowy views all around that make the place look more like a scene from a movie than anything else.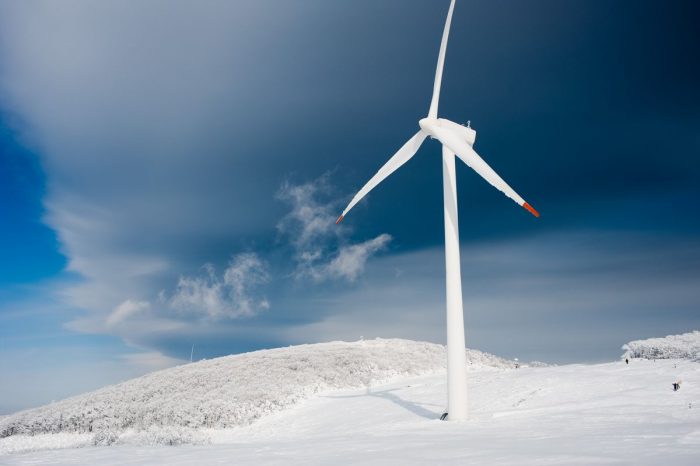 5. Vivaldi Park Ski World
One of the interesting places to visit in Korea during winter is Vivaldi Park. It turns into a ski-park in winters and attracts tourists to enjoy snowboarding and skiing. It has all the state-of-the-art facilities, making it one of the most popular ski resorts in the country to spend a winter vacation here.
You get direct access to the snowy slopes, making it a heaven for ski-enthusiasts. There are other leisure facilities in the resort for tourists to enjoy, like a bowling alley, forest bathing site, and a bumper car.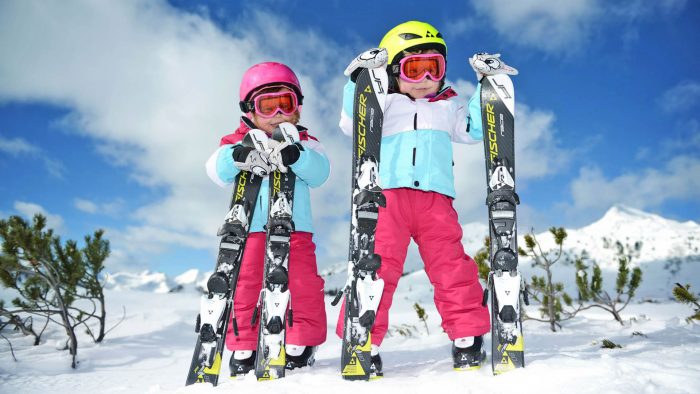 Why Visit Korea During Winter?
The snow is perhaps the best reason to visit Korea in winter, since that means not only getting a chance to indulge in exciting activities such as skiing and sledding, but also getting to savor special winter street food like sweet potato and chestnuts, which is not available at other times of the year! So be sure not to miss these 5 places to visit in Korea during winter!