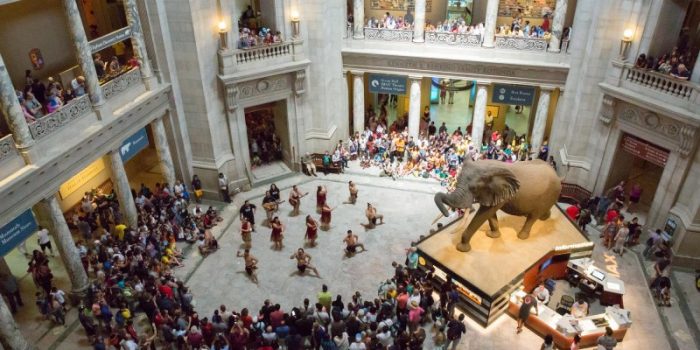 Visiting kid-friendly museums is one of the better ways to entertain your little one when traveling. It also allows them to learn more about science, history, arts, and more. Plus, it offers an opportunity for a family to have and enjoy some quality and fun time together. And, do you know where's one of the best places to go to enjoy museums? It's none other than Paris!
With over 130 museums in Paris, there are plenty of museums that were made and designed for kids at almost any age. And without further ado, here are the 5 kid-friendly museums in Paris that are perfect to visit with little travelers.
5 Kid-Friendly Museums in Paris
1. Muséum National d'Histoire Naturelle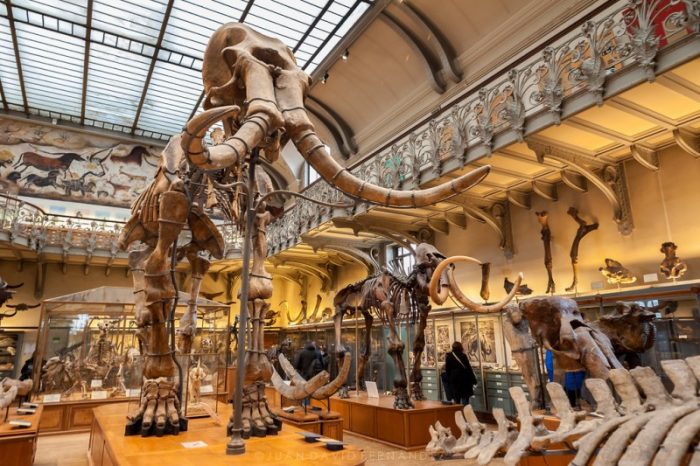 First on the list of the kid-friendly museums in Paris is Muséum National d'Histoire Naturelle, or The French National Museum of Natural History.
The National Museum of Natural History is not a single building, but a collection of 14 museums throughout France. One of the museums that is perfect for the kids to see is the four-floor Grande Galerie de l'Évolution.
Believe it or not, kids go wild when inside the museum. Actually, even adults will, too. It is because of the different attractions that the museum exhibits. It has everything from a garden with beautiful flamingos, to a zoo full of wild animals, and even fossils and skeletons that date back centuries ago.
Though kids and even adults can't touch the items, there's a carousel of extinct and endangered species that they can ride in the museum called the "dodo manège".
2. Musée de la Musique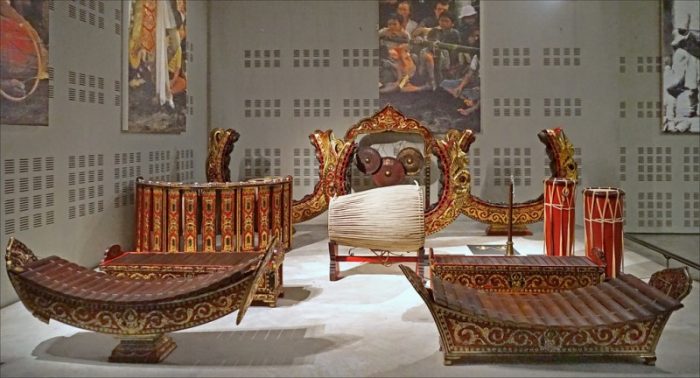 Another kid-friendly museum in Paris is the Musée de la Musique or Museum of Music.
Inside the museum is a collection of more than 7,000 instruments and art objects. Almost 1,000 of these exhibits are in a permanent exhibition space that includes national treasures and legendary instruments. One interesting piece is a piano that belonged to the famous composer and pianist Frederic Chopin and a guitar that belonged to French singer-songwriter Georges Brassens.
But aside from its permanent exhibition, the Musée de la Musique also features colorful temporary exhibitions. These exhibitions bring together different artistic disciplines and areas in the world, combined with the theme of music with angles such as The Third Reich and Music, Song of the River: the Harps of Central African, or monographs such as Serge Gainsbourg, Frederic Chopin, Miles Davis, or John Lennon.
There are also live performances in the galleries of the museum every day. Tourists who can't understand French don't have to worry, because the museum provides English-language audio guides. What a friendly feature!
3. Musée des Arts Forains
Musée des Arts Forains or Museum of Fairground Arts is a private museum that exhibits funfair objects from the 19th and 20th centuries. It includes amusement rides, fair stalls, restored attractions, and sets of historical and independent works.
Some of the museum's collections include carousels, merry-go-rounds, hundred-year-old bicycles, German swings, Japanese billiards, a Hooghuys Organ, a Parisian Waiter Race, and the grand vizier Ali Pasha.
Musée des Arts Forains is not just a kid-friendly museum; it can also be a fun escape for adults!
4. Musée des Arts et Métiers
Musée des Arts et Métiers or Museum of Arts and Tradecrafts is an industrial design museum that houses scientific instruments and inventions. These includes items from the Conservatoire des Arts et Métiers' or the French National Conservatory of Arts and Industry.
The museum has over 80,000 objects and 15,000 drawings in its collection.
Some of the fascinating exhibits you'll see inside this kid-friendly museum are early planes; that includes the first plane to cross the English Channel. It also houses the first device used to visually prove the rotation of the earth – Foucault's pendulum. And more items stay there, like antique cars, early engines, scientific instruments, and more.
5. Musée de la Magie
A visit to the Musée de la Magie or Museum of Magic will make kids more interested and intrigued with magic.
The tour in the museum starts with a short performance of simple tricks, which is followed by a guided tour around magic props and objects on display.
Some of the museum highlights include early home magic kits, fun-house mirrors, the first box used to show a magic trick that a woman was cut in half in, and an Egyptian mummy-case that makes anyone who occupies it disappear.
Other items you'll see inside Musée de la Magie are optical illusions, secret boxes, wind-up toys, see-through glasses, and more magic show stuff. But of course, a trip to the Musée de la Magie won't be complete without a magic show!
So, there's our pick of the 5 kid-friendly museums you can visit in Paris when traveling with your little one. No doubt, children will be entertained and will acquire new knowledge once they step into these museums. Just make sure to wear the comfiest shoes that you and your children own so that you can maximize your time in touring around. Enjoy your trip to Paris!