Looking for a convenient and stylish credit card that allows you to securely shop online and earn double rewards points which you can redeem for FREE gifts?
Well, you can stop searching because a Faysal Bank Credit Card can offer all this and more! Without wasting time, let's discover this gem.
In this article, we will tell you more about the features and benefits of this card.

Faysal Bank Credit Card
Faysal Bank proudly offers a wide and exciting range of credit cards, from the basic through to the elite. As a first-time credit card holder, it can be confusing to decide which credit card is best for you.
Before applying, it's important to keep your salary, budget and needs in mind. Then you can find the credit card with the right features and benefits for you.
For example, if you're a frequent traveler, it's a smart idea to choose a Faysal Bank Credit Card that rewards you for traveling, so you can then redeem those points for FREE travel. It's all about making the credit card work for you!
To better understand the benefits and features of a Faysal Bank Credit Card and what it can do for you, let's focus on the Faysal Bank MC2 Mastercard. This a fantastic beginner's credit card that also comes with a variety of perks! So let's get into it…
Faysal Bank Credit Card Features & Benefits
Firstly, the Faysal Bank MC2 Mastercard will perform all the normal functions of a credit card, including cashless purchases, cash advances, bill payments, monthly installment plans, online shopping and more, making it very convenient to keep in your wallet.
Secondly, as a cardholder, you get to be a part of an exceptional rewards program, where you'll earn 1 rewards point for every Rs. 50 spent. But that's not all, spend Rs. 50 abroad and earn double points!
You can then redeem these points for FREE shopping at premium retail merchants across Pakistan – think fuel, travel, furniture, lifestyle, apparel, accessories, dining and much more!
Thirdly, the Faysal Bank MC2 Mastercard Credit Card comes equipped with special Smart Chip Technology, which ensures added security on all your local, international and online purchases.
Even More Benefits
Love to travel? Then you'll love complimentary access to the CIP lounge at Karachi International Airport! Food, beverages, WiFi and comfy seats await…
Love discounts? You'll get plenty of those too! Get amazing discounts of up to 15% off at more than 81 restaurants and up to 50% off at more than 100 lifestyle brands!
And just when you think we're done, you'll get to enjoy 0% Installment Plans, where you can pay for a wide range of home appliances, electronic items, smartphones, LEDs and moreover a monthly period.
Faysal Bank Credit Card Fees
To better understand the Faysal Bank credit card fees, let's take a look at the MC2 Mastercard again.
The primary annual membership fee for this credit card is PKR 2,800. The supplementary card membership fee per year is PKR 1,000.
The interest rate for this credit card is 3.25% per month.
Other fees you need to consider with this type of credit card include the late payment fee of PKR 1,500, the over limit fee of PKR 1,400 and the cash advance fee of PKR 1,000.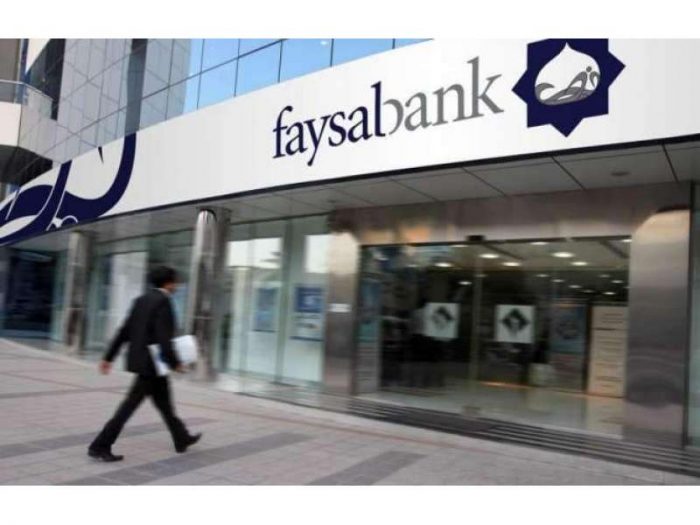 Availability Update
Unfortunately, the Faysal Bank MC2 Mastercard Credit Card is no longer offered by the bank. The good news is that the bank has a handful of other great credit card offerings like the World Credit Card, the Platinum Credit Card, and the Velocity Credit Card. Just visit the bank's website to learn more about these offers.
How to Contact the Bank
If you would like to talk to the bank about their credit card offers, you can contact the bank at 111-06-06-06. In addition, you can visit their main office at Faysal House, ST-02,
Shahrah-e-Faisal, Karachi.
Conclusion
Overall, a Faysal Bank Credit Card would be a worthy contender if you're looking for a beginner credit card that allows you to shop online, pay in installments and earn great rewards. Visit the Faysal Bank website to learn more.
Note: There are risks involved when applying for and using a credit card. Please see the bank's Terms and Conditions page for more information.