The world is changing and becoming more diverse. The good news is, so is the beauty industry. This is important for people who love makeup. In the past, makeup foundations did not cater to diverse groups of people well enough.
Choosing foundation shade sometimes isn't as simple as comparing it to your skin tone. This is especially difficult for people who have skin tones that fall outside the center of the color spectrum. Thankfully, we are here to show you a great app that can help you with this problem.
The Matchco app is a great tool for finding the perfect foundation match. MatchCo is a simple application that allows you to find the foundation that fits you best. Read along with us to find out more about this app.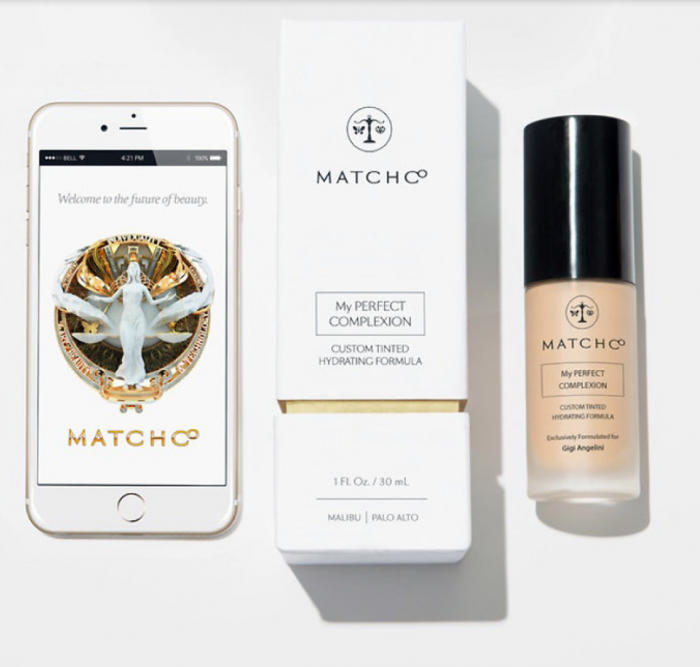 How Does It Work?
Matchco a free, mobile app to allows clients to scan their skin. It uses mobile data to match and personalize a foundation for customers. The user is required to take clear photos of themselves as instructed by the app. Once the photos are taken, the app then analyses their skin tone and blends it into an all-in-one foundation.
Then, the company creates a personalized bottle of foundation for you. The bottle has your name on it along with the date that it was made. Each bottle of foundation goes for $49. If that is not a deal, we don't know what is.
How To Use The App
The app uses hyper-intelligent technology which scans your skin five times. They also suggest scanning your skin four times a year to capture your changing skin tone from season to season. The process can be completed in three steps.
Step 1: The Inner And Outer Wrists
The scan begins by reading the undertones of your skin. Your wrists are resistant to discoloration and are free from age and sunspots. This is a crucial step for people with uneven skin tones and helps them achieve the consistency they have been looking for.
Step 2: Forehead
Unblemished skin allows the app to take a precise skin scan. The scans then go on to analyze the forehead which is the largest and smoothest area of skin that is free of natural shade contours. After this is when you move to analyze other face areas.
Step 3: Right And Left Cheek
Scanning both cheeks provides the most accurate data about your overall skin tone. This is because they are the main zones for makeup coverage.
Final Product
The foundation itself contains beneficial ingredients such as vitamin E, peptides, and green tea extract. It is also lightweight and hydrating for the skin. If you are someone who prefers a thicker, matte consistency, it might not be the right product for you. If you prefer the natural look, however, then this is the best product for you at $49 per bottle.
Lessons Learned From Matchco
Quality Over Quantity
Matchco perfects one product instead of putting numerous flawed products out into the market. This prevents the loss of future customers and loss of capital. Just like with any other business, consider quality over quantity.
Efficiency
Matchco has also shown us that it doesn't matter how the product is developed. Whether it's by humans or technology, the important thing is that the product is efficient and up to a high standard. You can rest assured it is safe to use and has no side effects if testimonials are anything to go by.
Accessibility
Sometimes product development isn't always about inventing what isn't there. Sometimes all it takes is improving something that's already there. Matchco has used social media and technology to improve the custom-blended foundation which has been around for decades. Sylvie Chantecaille is the woman who pioneered custom-blended foundations with Prescriptive in the eighties.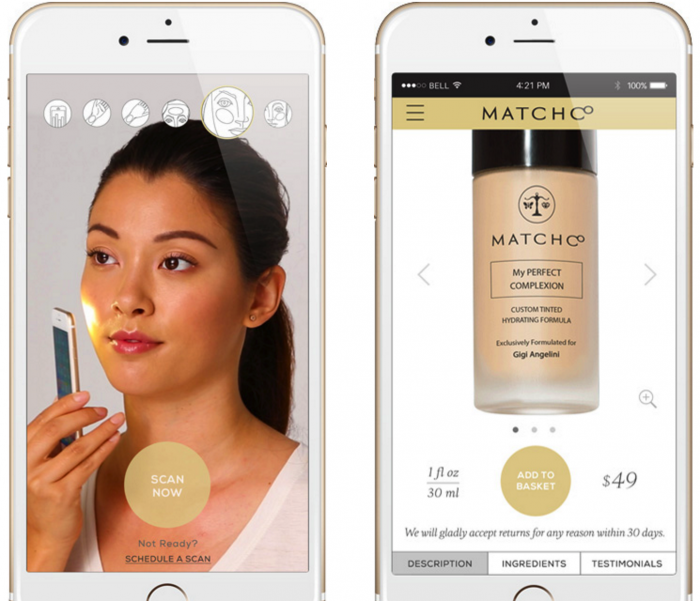 Bottom Line
The product design of MatchCo is a mere glimpse of what the future holds for cosmetology companies that use social media and technology. There are many lessons that can be drawn from MatchCo's success in product development and design. Mismatched foundation is a thing of the past as Matchco has revolutionized foundation and the cosmetology industry as a whole by improving what was already there.