Free climbing is a type of rock climbing that relies solely on an individual's skills. In this type of climbing, gear protects against injury during falls and does not aid progress. The free climber makes progress through the use of their physical ability to move over the rock through handholds and footholds.
More specifically, free climbing can include conventional climbing, sport climbing, bouldering, and most types of solo climbing. Climbing a multi-pitch route openly means climbing each of its pitches in one single session. Free climbers can anchor themselves at belay stations and rest at the end of each pitch.
Nonetheless, in the event of a fall, most climbing types that are called free climbing require some kind of protection. Top roping, sport climbing, and trad climbing are all forms of free climbing involving protective gear (a rope, cams, bolts, quickdraws, etc.). But again, none of the gear helps the climber get up the wall. Here are some of the most essential things you need to bring for free climbing.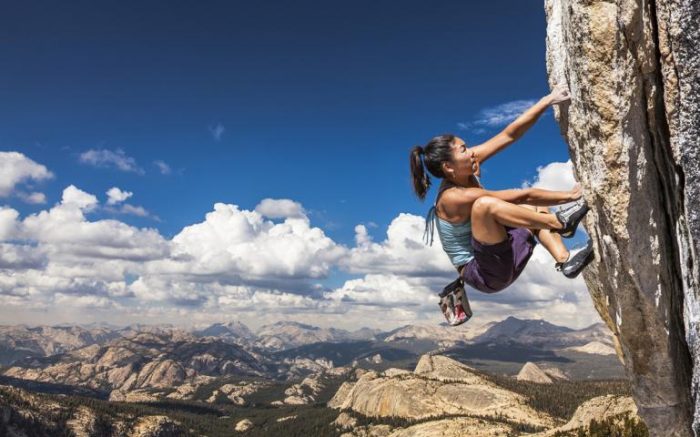 Belay Devices
There is some controversy about which belay device design is the best first purchase. Assisted belay braking devices such as the GRIGRI 2 have an incorporated mechanism to help catch climbers in the event of a crash. Many believe that ATC devices are a better starting point to ensure sufficient belay technique. This is because you don't have any support to catch a fall with an ATC. GRIGRIs — while offering assisted-breaking safety — can sometimes lead to less cautious belaying.
Navigators
Modern tools have revolutionized navigation within the backcountry. Today's mountaineers carry five essential tools when exploring the backcountry. These include a map, altimeter, compass, GPS device, and a personal locator beacon ("PLB") or another device to notify first responders in an emergency.
Wilderness navigators need to bring these devices and understand how to use them. They need to be able to communicate with emergency responders when their life is in danger. Multiple tools increase confidence in location and path, provide backup when tools fail, and increase awareness of the situation.
Helmet
One of the most essential items of protective equipment for a climber is the helmet. It prevents painful and dangerous head injuries. There are a lot of situations where the climber is hit with a blow to the head during his/her excursion. Therefore, it is essential to always be protected from falling rocks and other dangers.
Mountaineering Rope
Every type of climbing rope has to meet strict, legal safety standards. These requirements provide the user with a guarantee of the rope's quality and properties.
Depending on the type of climb, type of route, and logistics implied, a particular kind of rope is required. For the specific activity, the correct rope should be chosen. For example, you should never use a rope marked as a half rope for single rope climbing. If you do not know what rope type you need, consult an expert.
Headlamp
Headlamps are the flashlight of choice for climbers, freeing their hands for climbing. Even if the climbing party plans to return before dark, each climber is required to carry a headlamp and should consider bringing a backup. A few years ago, the inefficient incandescent bulb was completely replaced by the powerful, bright LED bulb.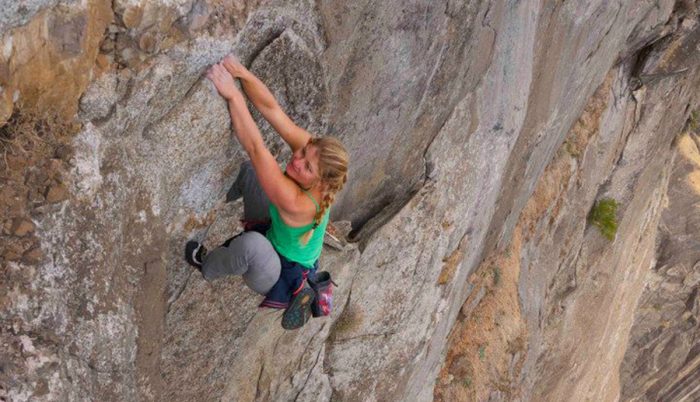 Conclusion
Mountaineers won't need every item on each climb, but in an emergency, essential equipment can be a lifesaver. For more mountaineering and hiking tips, click here.