The signature dishes in Vietnam, such as pho, bun cha (grilled pork rice noodle), and banh xeo (Vietnamese pancake) still live today. However, Vietnamese cuisine also offers cultural delicacies that are probably a little, or very, strange to you. You may call these dishes strange, but the Vietnamese love them.
Not only the Vietnamese, but most countries also have a list of their "top 10 weird foods," be it China, India, Peru, or Ghana. These unique foods are fun to explore when you visit the country. You never know what surprising thing will become your new favorite dish.
A lot of these popular dishes can be found on the roadside just as well as in a top-end restaurant. But it is precisely this simplicity, the subtle region-by-region variations, and the fresh ingredients that keep us coming back for more. Here are some of the most unique foods you need to try when you visit Vietnam.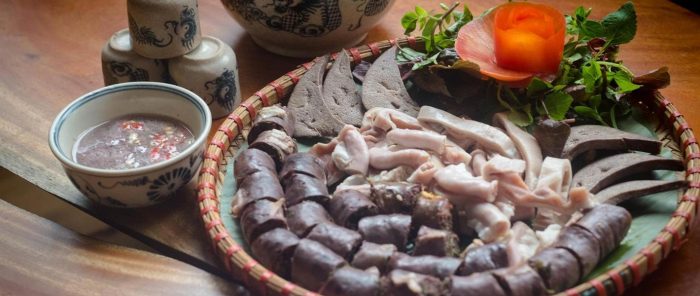 Tiet Canh – Blood Pudding
Tiet Canh, or blood pudding, is a unique and fresh dish, with an animal's blood as its main ingredient. The blood will be mixed with a fish sauce or diluted saltwater. This is to prevent premature coagulation. After that, to enhance blood coagulation, the chopped innards of animals or meat are added to the platter.
You can also add some roasted peanuts and chopped herbs. These may include lemon, mint, and more when you try out the dish. Vietnamese blood pudding has two popular types – pig blood pudding and duck blood pudding.
In addition, this dish can be made from the blood of other animals like goose, goat, snake, or even crab, lobster, etc. This kind of food preparation is very popular in Vietnamese cuisine, from the north to the south. Because of the strange preparation process and the daunting look of the platter, blood pudding is certainly listed as a unique food.
Sa Sung – Peanut Worms
Peanut worms will frighten many people with their appalling appearance. The peanut worm dish is irresistible, though. Though peanut worms look like other worms, they are much larger, and their innards are mainly sand. They generally live in deep underground cellars.
Those worms can be used for food in Vietnam. A lot of restaurants use this dish as a nosh, and it is also served with beer on occasion. Peanut worms are crunchy, but rather tough and have a particular taste.
Orchid Tree Salads
The orchid tree salad is a peculiar dish of the northwest region, especially along the Thai border. In the orchid tree season, the females always carry some orchid trees when they return home after a hard day of work. Several dishes include the orchid tree as the main ingredient. Some of these include sticky rice steamed orchid tree, bamboo sprout soup, or orchid tree salad.
Pha Lau – Cow Intestine Soup
Cow intestine soup is the favorite dish of many locals. This dish is a blend of the Vietnamese and Chinese culinary styles. Rather than throwing away the cow's internal organs, the Vietnamese people use them to make special dishes.
The cook washes all of the organs many times, using salt and lemon to remove the bacteria. Ginger and wine also aid in removing the pungent smell. The organs are then cooked in milk to produce noodle soup.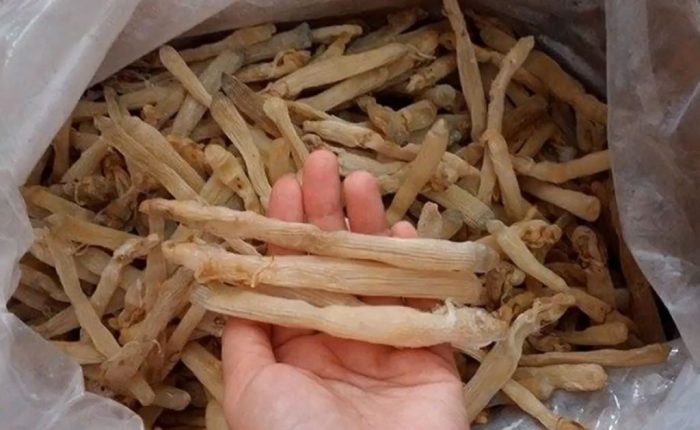 Conclusion
Vietnam is home to many good things, especially unique foods. Try out the cuisine when you visit Vietnam and complete your adventure! Click here for more travel tips in Vietnam.