Do you want to travel India but not sure if you have the money for it? Keep reading for a list of the best places you can visit in India on a budget!
India happens to be one of the best budget-friendly travel destinations in Asia.
There's so much to do and see in India that even a few months of travel will feel like much less given how much India has to offer.
And if you happen to be on a shoe-string budget, India is one country that'll definitely not disappoint you!
Pro Budget Travel Tip: Try traveling during off-season in India. During peak tourist seasons, accommodation, food, travel... everything costs more than double the off-season. Each of these places in India have a different peak season. So double check when pre-booking your trip. You'll save a ton of money.
Here are some of the best places you can visit in India on a budget...
1. Manali
Manali is one of the top destinations in India for anyone traveling on a budget.
From snow-capped mountains all year around to some of the most picturesque natural beauty - this city in Himachal Pradesh is a must visit.
I'll start off with accommodation. Hotels in Manali can be rented at dirt-cheap prices. If you look for a place away from the city centre, you'll get some of the best deals, starting anywhere from $10 a night.
As for the food, watch out for local shops or road-side stalls, you'll have your stomach full with some of the best food at the most reasonable prices (around $2 or sometimes even less, depending on the location).
For traveling, I'd recommend renting a bike (very popular among foreign tourists). Bike rental ranges anywhere between $11 and $25 a day, depending on the bike you want.
Manali Peak Season: May-July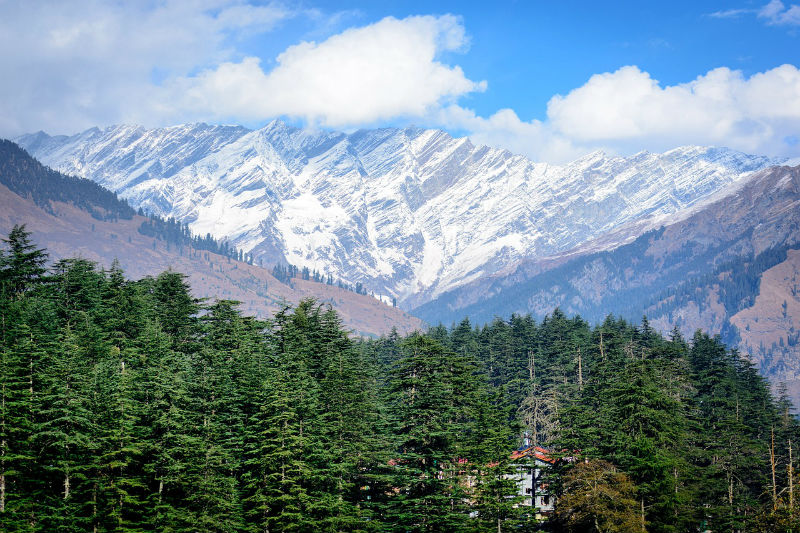 2. Goa
Very few travelers know that Goa, being India's party capital, is also one of the budget-friendly destinations of the country.
It's hard to believe, obviously, because Goa hosts some of the best music festivals in the country.
First off, stay away from hotels in Goa for accommodation. Along all the beaches throughout the state of Goa, you'll find plenty of beach huts or cottages to stay in.
These huts can be rented at $12 onward a night. You can check out Airbnb for more options. You even have the option of staying in youth hostels (very popular among backpackers).
Again, for traveling, bike rental is your best bet. You not only have the freedom to decide where and when you want to go but you also get to travel on a cheap per day basis. Bikes/scooters can be rented for as low as $12 a day.
As for food, choose to have your meals in the shacks along the beaches for a cheap eat. You'll be glad you did! You can expect to pay $10 onward for your meals.
I recommend checking out this post on how you can travel to Goa for 3 days in just under $55.
Goa Peak Season:  October-January. The best hotel discounts are offered between June-September.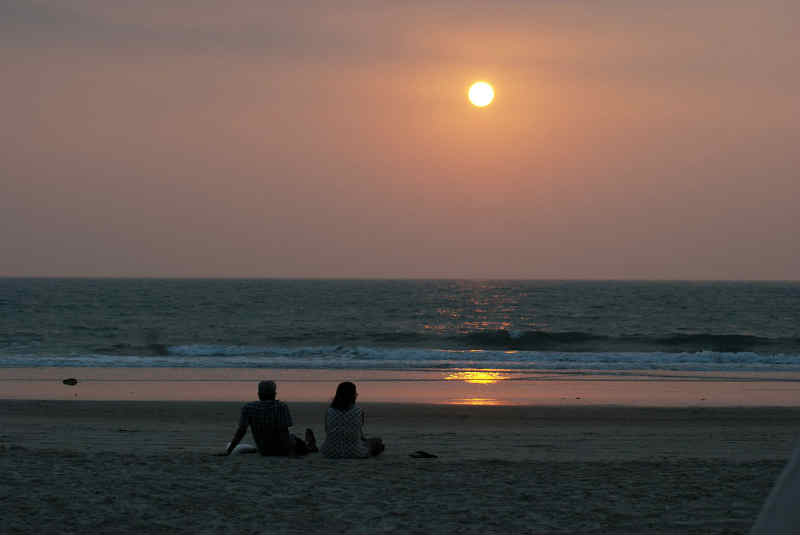 3. Leh, Ladakh
Leh is one of the most beautiful and affordable destinations for people traveling to India on a budget.
A very usual course taken by travelers (often backpackers) is renting a bike from Manali and taking a road trip all the way to Leh.
For accommodation, most travelers prefer to camp around the Spiti Valley, which is possibly the best option when traveling to India on a budget.
For camping, you could either bring your own tent or rent one, which again is very cheap. If camping isn't your thing, check out these cheap hotels in Leh.
Some of the best restaurants and cafes in Leh offer some of the most affordable meals, starting from $1. And for about $10, you can have a hearty, very fulfilling meal for two.
And if you're looking for some of the best food to have while in Leh, give this post a read: 10 foods to definitely try in Leh.
Leh Peak Season: May-September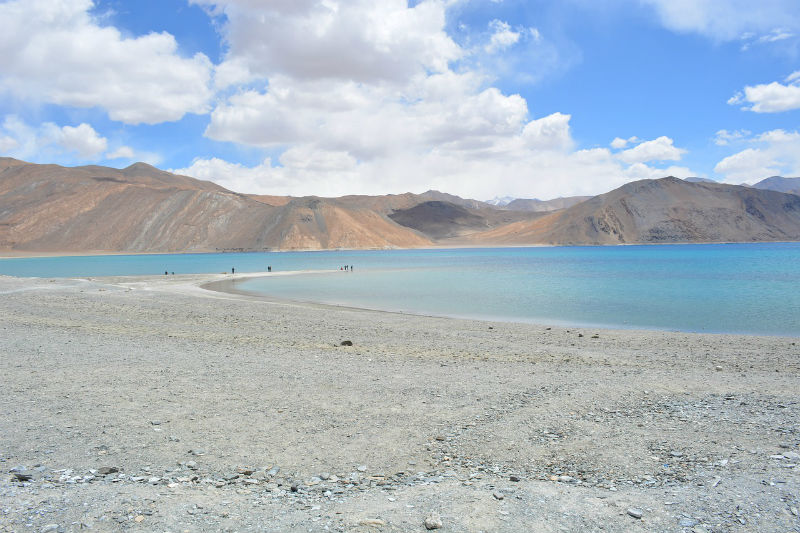 4. Rishikesh
Whether you plan to go to Rishikesh for spiritual reasons or to have an adventure, this place is a must, especially if you're on a budget.
Rishikesh is one city in India where you'll find more foreign tourists than there are Indian. The reason is mostly spirituality. Rishikesh has some of the best yoga asharamas and meditation retreats in the country.
Not only that, Rishikesh attracts quite a number of artists from Hollywood as well.
Those facts aside, one thing you must know about Rishikesh is that it's a 100% vegetarian and alcohol-free city. A meal for two will not cost you more than $10 in a restaurant and/or cafe.
If you want to stay in hotels when you're traveling in India, OyoRooms generally offer the most economic rooms throughout the country. Just to be sure you get the best rate, search Rishikesh hotels on Hotels Combined and it will scan every booking site (including the hotels' own site) to get the cheapest deal possible.
Traveling within Rishikesh is not only easy but also affordable. You can rent a bike (approx $7.50 and onward) or travel in an autorickshaw or shared jeep.
Rishikesh Peak Season: March-April and September-November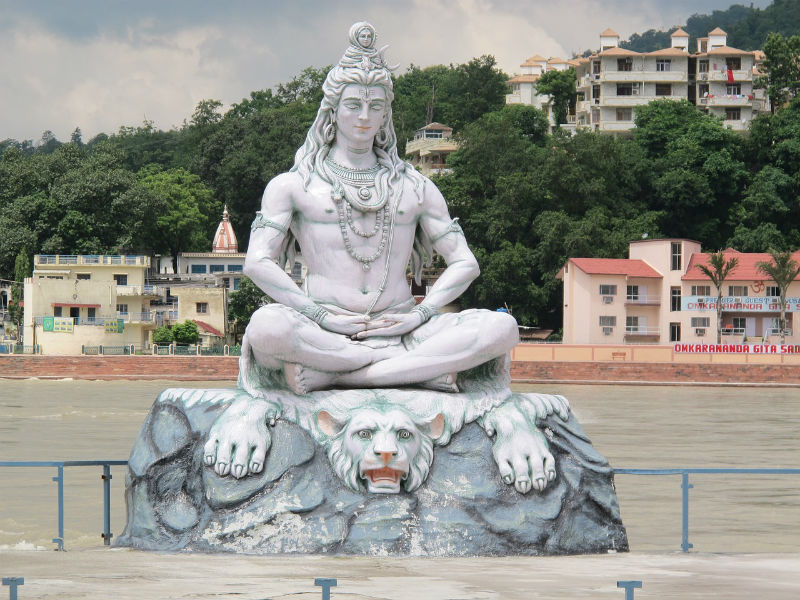 5. Kasol
Another one of the most preferred destinations in India for budget travelers is Kasol.
Kasol is another cheap destination in Himachal Pradesh (in very close proximity to Manali) and it is infamous for its 'pot culture'. All said and done, it IS one of the most beautiful places to visit in Himachal.
This place has only recently become popular among Indian youth but if you're really traveling on a budget, then you must visit at least once.
There are great, pocket-friendly hotel options for your stay in Kasol. But why try the usual?
Try out the Forest Department Tents along the Parvati River and experience some of the most beautiful views of the valley. The cost to camp is roughly between $2.50 and $5, depending on whether you're traveling during peak or off-peak season.
As for food, you'll find the best (not Indian but) Israeli food in Kasol, thanks to the number of tourists that flock from Israel (and other parts of the world as well).
Kasol offers a lot of affordable options to eat at. Avoid all the jazzy, modern cafes and go for smaller eating joints.
Kasol Peak Season: May-September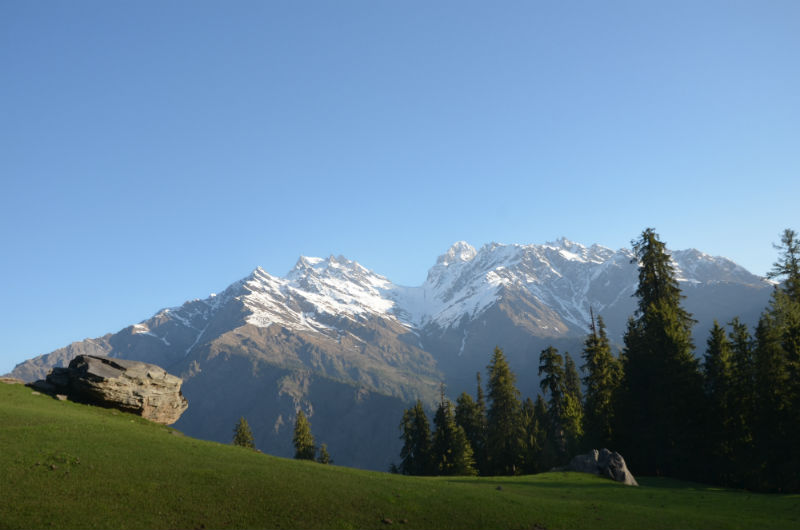 These are my personally tried and tested destinations when it comes to traveling in India on a budget.
How many of these places have you already visited? Would you recommend any other budget destinations in India? Let us know in the comments below...
Want to travel India on a budget? Pin this on Pinterest for extra motivation >>