Love to shop but hate the extra fees? A Prime Bank credit card is all you need for a bunch of value-added services with zero hidden charges.
Prime Bank offers a breadth of rewards every time you shop, dine, and travel. This selection of credit cards will surely enliven your lifestyle and give you awesome perks and more surprises.
Choose from Visa Classic, Mastercard Silver, Platinum Credit Card, and more. Read on to find out how you can avail of a Prime Bank Credit Card today.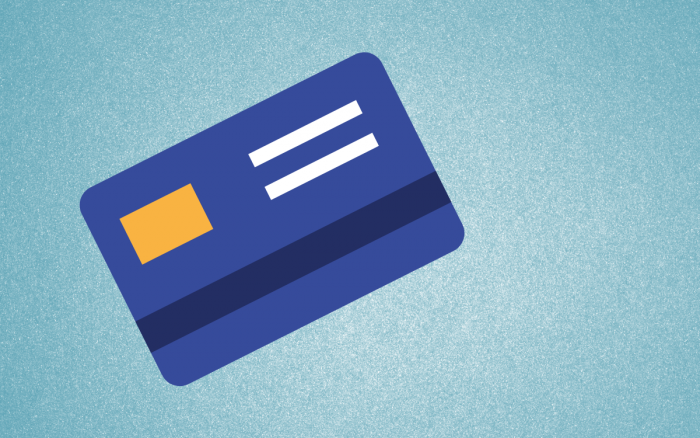 Prime Bank Credit Card Features and Benefits
To help you see the kinds of features, perks, and privileges you can get with a Prime Bank credit card, let's take a look at one of their most popular offerings, the Prime Bank Visa Classic credit card…
The Prime Bank Visa Classic credit card has all the standard functions of a regular credit card but with a better rewards program. You can enjoy an infinite shopping experience and at the same time, accumulate more redeemable points…
Shop n Earn is a rewards feature that gives you points depending on the amount spent at merchant outlets.
Each Tk 500 is equivalent to 1 point. You will be issued a reward card to collect all the points from your purchases and you can redeem them for items out of the rewards catalogue.
Cash Advance and Payments
Aside from rewards, you can also take advantage of the cash advance scheme whenever you're in need of financial assistance. Withdraw up to 50% of your total credit limit from any ATM with a logo of Visa.
Prime Bank also provides cardholders flexibility and freedom to pay for bills over a longer period of time.
Some banks only issue up to 21 days before interest applies. But with your very own Prime Bank Visa Classic credit card, you can enjoy up to 50 days grace period. Certainly, no interest applied so you can save more money.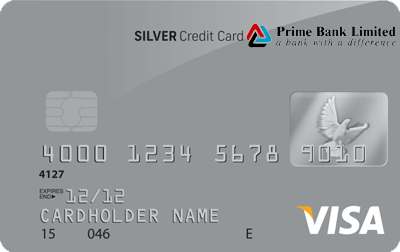 How to Apply for a Prime Bank Credit Card
It's fairly straightforward to apply for a Prime Bank Credit Card. It is recommended that you visit your nearest branch and fill out a credit card application form.
Also bring your supporting documents, which may include: TIN, Salary Certificate, current six months bank statement, photocopy of passport, proof of residence, and two copies of colored photographs (P.P size).
For self-employed applicants, you need a valid trade license or partnership deed, rent agreement on government revenue stamp paper, bank statement for the last six months, and a photocopy of your passport.
Also, note that to be eligible for this card you must be at least 18 years old with a minimum salary of Tk. 20,000 if employed (must be employed for a minimum of 6 months) and Tk. 40,000 if self-employed (must be self-employed for a minimum of 1 year).
Approval
If your application is approved, the bank will determine your credit limit based on your financial standing. This could be anywhere between BDT 20,000 to BDT 250,000.
More information regarding the required documents can be found on the Prime Bank website.
Prime Bank Credit Card Fees and Interest
To better understand the fees that come with a Prime Bank credit card, let's take a look at the Visa Classic again.
(Note that this list is not comprehensive and for more terms and fees, you can visit the Prime Bank website or call the bank.)
Annual Fee (Primary Card): BDT 1,500
Annual Fee (1st and 2ndSupplementary Card): FREE
Annual Fee (3rd + Supplementary Card): BDT 750
Interest Rate: 1.67% Per Month
Late Payment Fee: BDT 500/USD 10 (or 3% of the minimum payment, whichever is higher)
Over Limit Fee: BDT 500/USD 12 (or 4% of how much the limit is exceeded, whichever is higher)
Card Replacement Fee: BDT 700
Pin Replacement Fee: BDT 500
Cash Advance Fee: BDT 150/USD 3 (or 2%, whichever is
higher)
Markup Fee: 2%
Preferred EMI Rate: 10.99% p.a. fixed
Balance Inquiry Fee for Non-Prime Bank ATMs: BDT 5.00 (Inclusive of VAT)
Bank Contact Info and Address
To get in touch with Prime Bank via telephone, you may call 16218 locally or +88 09604016218 from overseas.
Their head office address is Adamjee Court Annex Building-2, 119-120, Motijheel C/A, Dhaka-1000 Bangladesh.
Conclusion
Now, it's easier than ever to spend on the things you need and get something back in return. With all the perks and rewards you can get, a Prime Bank Credit Card is worth applying for.
Note: There are risks involved when applying for and using a credit card. Please see the bank's Terms and Conditions page for more information.