Are you entering the world of business and wanting to increase your cash flow? Though there are many ways to do so, a credit card is one great option.
For individuals who are looking to carry out entrepreneurial non-farm or non-agriculture related activities, the Allahabad Bank General Credit Card is a fantastic incentive and great financial help when you are just starting out.
Read on to learn how you can apply for an Allahabad Bank General Credit Card…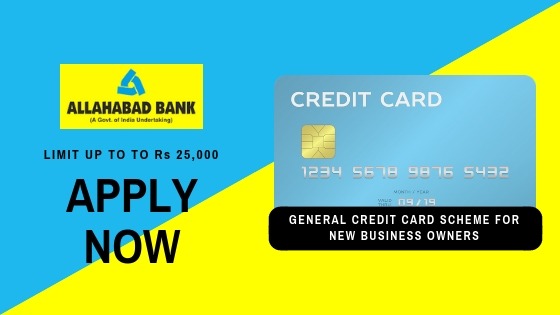 Allahabad Bank General Credit Card Features and Benefits
Available pan India, the General Credit Card provides you with excellent treatment in the field of business…
Firstly, if you're a female entrepreneur, good news! With a view to bring female beneficiaries under the fold of bank credit, you'll be given preferential treatment. Through this card, you'll be allowed to operate and run your business on a daily level.
Secondly, this card is available to you, as an entrepreneur outside the field of farming and agriculture, as a term loan or cash credit which can help you further your corporation. This is perfect for increasing your purchasing power as you can withdraw money from ATM's. Even better, you can pay back your term loan in installments of 42 to 54 months! For cash credit, you can easily pay this off within 12 months.
Third, you can rest assured that no collateral will be asked before you can gain access to your increased credit. This allows you to breathe more peacefully knowing your finance needs will be easier to attain and will soon be in your reach.
With the Allahad Bank General Credit Card, you can borrow a maximum of Rs. 25,000/-. For cash credit, you can withdraw up to 20% of your projected sales turnover! Now, how's that for support?
Lastly, you'll receive this term loan in the form of your own credit card, giving you access to your money any time you need it.
Applying for an Allahabad Bank General Credit Card
Applying for an Allahabad Bank General Credit Card is simple. All you need to do is fill out the application form found on the Allahabad Bank website and submit it manually to the nearest branch. You will be required to fill out your personal information details, profession, income, and the loan amount you intend to take out.
Some of the required supporting documents you will need to submit with your application include:
Proof of identity – Pan card, Driving License, Voter ID card, Aadhar card or Passport
Proof of address – Telephone or electricity bill (not more than 2 months old), Bank statement, Rent agreement, Voter ID card, Ration card, Passport or Driving License
Proof of income – 3 months salary slips, 6 months bank statement (for salaried employees) or Latest IT returns, Proof of business continuity (for self-employed businessmen/professionals).
Proof of age – Secondary School Certificate (class X), Birth certificate, Passport, Aadhar Card or Voter ID card
To be eligible for the Allahabad General Credit Card, you must have your own business not related to the agriculture sector. Bear in mind that the KYC or due diligence norms will be applicable in deciding if you are eligible for the General Credit Card scheme.
If approved, the bank will determine your term loan credit limit based on your track payment as a borrower. This amount will be anywhere up to Rs. 25,000.
Allahabad Bank Credit Card Fees and Charges
There are no processing fees and charges for this type of credit card. However, it would be best to remember that the validity period of this credit card would be subject to 5 years, depending on the success of your account and its operation.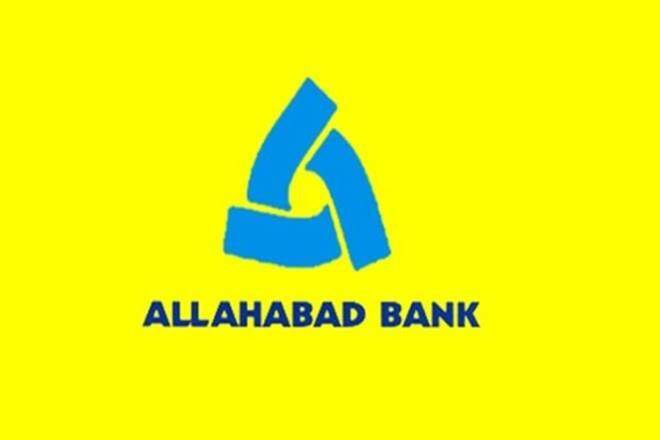 How to Contact the Bank
If you would like to contact the bank about this offer, you can call them at 1800 22 0363. You can also visit their main office at Allahabad Bank, Head Office, 2 N S Road, Kolkata 700001.
Conclusion
Overall, the Allahabad Bank General Credit Card is perfect if you are looking for extra money to fund your business or entrepreneurial activity. This is a smart way to increase your initial cash flow and generate more income. So what are you waiting for? Apply now!
Disclaimer: There are risks involved when applying for and using credit products. Ensure you consult the bank's terms and conditions page before agreeing to anything.