Italy is in the heart of southern Europe. It is one of the world's most beautiful countries with its distinguished history. Italy draws many visitors each year for its world-famous cuisine and lifestyle.
Whether it be the Coliseum of Rome, the old streets of Florence, the canals of Venice or the shopping streets of Milan, in Italy, there is always something new to discover. Another thing that Italy is known for is style.
Therefore, when you visit Italy, you may want to dress properly. However, you will also need to suit your attire to the tourist attractions you'll visit. Here are some tips you need to know.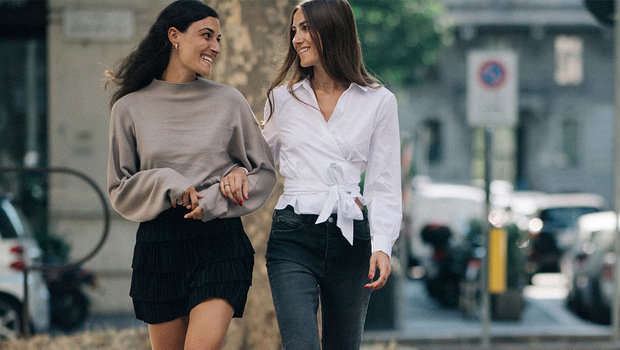 Wear Clothes That Fit You Well
Make sure that everything you wear fits perfectly and has clean lines. Italians love a classy look that highlights the good points on an individual. For women, capri pants are an excellent choice. Italians can only wear shorts in resorts. Other than on holiday, Italians rarely wear very short shorts.
When you wear a suit, put on a belt with it. Additionally, you definitely should skip the sweat pants or tracksuit. It will feel too casual for Italy. Prepare business casual clothes for your break, something you would want to wear for work.
Wear Classy Shoes
Italians love shoes. They like shoes without too much fake bling, and they like them to look classy. If you want to fit in, choose shoes with high-quality fabric or leather. Please ensure your shoes are in good shape. Nevertheless, if you're going to walk long distances to see the sights, pay attention to comfort too. Tennis shoes and cheap flip flops aren't considered fashionable shoes and will make it obvious that you are a tourist.
Italians can recognize and appreciate designer labels. Nonetheless, this doesn't mean you have to wear designer clothes to look beautiful in Italy.
Wear Different Clothes During Different Times Of The Day
When day turns into the night, you'll want to consider changing your shirt. Try bringing a pair of long pants made from lighter fabric for hotter months. Wearing shorts in the evening would be rare for Italian people. You can dress more formally if you're going out to dinner or are in a nice hotel.
If you're wearing jeans, dress them up with a classy shirt. Make sure that they suit you well, that they are trendy, and are not frumpy or tattered. A dress and a skirt are a must when it comes to packaging. For formal occasions, men should avoid wearing short-sleeved shirts and should not wear a tie with them at any time of the day or night.
Wear Basic Colored Clothes
Occasionally you will see Italians wearing bright, bold colors. Still, they are often more drawn to classic color elegance than noisy prints. Stick with dark blue, purple, yellow, white, and tan colors.
Many pastels, including lavender or a salmon hue, could be worn in the summer. Every time of year in Italy, you can wear white, cream or light tan colors. Brighter and lighter colors are standard in spring. Italians love wearing light colors in the sun because they don't absorb as much heat, and it can get very hot there.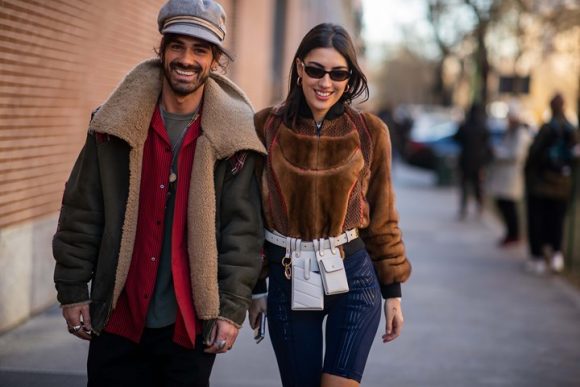 Conclusion
For our last tip, you should be mindful of your clothes when you visit specific attractions and sites. For example, lots of people visiting Italy want to see the Vatican. However, there are particular rules for dressing up on a visit to the Vatican; the same rules generally apply to any visit to a church or cathedral.
For more tips when traveling to Italy, click here.