The Florida Everglades National Park is the largest subtropical wilderness in the States. It is also believed to be the first national park within the U.S. that was established to preserve the ecosystem and the abundance of life it nourishes. This beautiful place is a world heritage site. It is also significant to the history and the economy of the U.S.
Some people refer to the Everglades as a serious place for serious people, but it's also a great place to adventure and explore. You will find animals of all sorts and see the legendary river of grass. So, if you are looking for a perfect gateway, this is the ultimate place to go. You can bike, hike, pitch tents, paddle, or even spend the night in the wild. 
If it's your first time in the subtropical wilderness, it might be tricky for you to know how to make the most of your visit. You may not know what to do, where to go, what time to go there and so on. Therefore, in this post, we will show how to make the most of your visit to the Florida Everglades.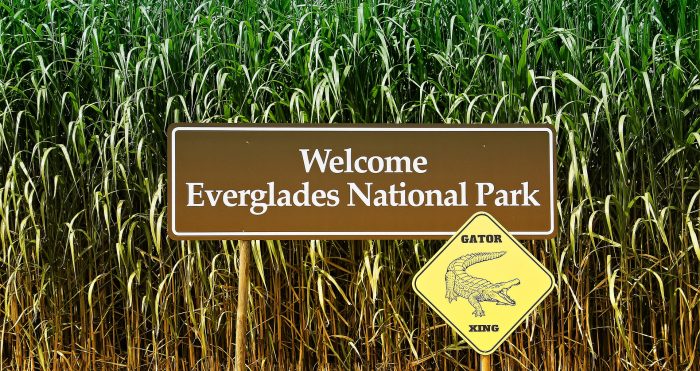 How To Get To The Florida Everglades
The truth is, no matter what time you choose to visit, there are lots of activities to indulge in. You also have to be observant and make sure that you are safe to fully enjoy your stay there. As you enter, you will be given guidelines, be sure to follow them strictly. You might also be required to carry special gear, which we will later cover in this post.
If you are coming from the east, which is the Miami/Homestead area, you will find two routes that should be able to take you to the Everglades. There is U.S. 41, which is also commonly known as Tamiami Trail and there is SR 9336. With each route comes different treasures, depending on which areas you are most interested in.
Items To Carry To The Florida Everglades
These are items that you will want to bring with you if you are visiting the Everglades. These items will help you be prepared to enjoy your time there to the fullest.
Water
Yes, we must warn you that you will feel thirsty during your trip. Visitor centers have water fountains and small stores where you can buy water. However, having your water will come in handy from the start.
Sunscreen
The Everglades has a famous Gumbo-Limbo tree, commonly known as the "tourist tree," and it might become your nightmare if you expose yourself to the sun without protection. It can be identified by it's red, peeling bark and if you are out in the Florida sun without sunscreen, you might end up looking like the tree yourself.
What To Wear
You do not want to expose your skin to insect bites. As such, its better you wear long pants and long-sleeved tops. You are also safe wearing a hat and sunglasses because the Everglades are flat with few trees and no shade.
Also, a fan might come in handy, as it can be very hot. It would be great if you also carried some comfortable walking or hiking shoes, depending on what you intend to do there. Lastly, bring a poncho or umbrella, just in case it rains.
Foods To Carry
It's prohibited to eat on the trail. However, after a long day, cereal bars or candy might be just what you need after a long day of exploring. That being said, you should wait until you are in the car or at a visitor center to eat.
Safety Rules To Follow
If it's your first time in the Everglades, it is understandable that there are several rules you might have to adhere to have a smooth adventure. Some of these rules include the following.
Never feed or disturb wildlife

Smoking is not allowed

Watch out for poisonous snakes

Always drive slowly and be careful in case an animal is crossing the road

You are not bring pets

You are not allowed to carry firearms or hunt for animals
The Main Homestead Entrance is open for 24 hours while the Shark Valley entrance is open from 8:30 a. to 6 p.m. For more information on what you need to bring and any other information, such as admission fees, car parking fees, and so on, visit their official website.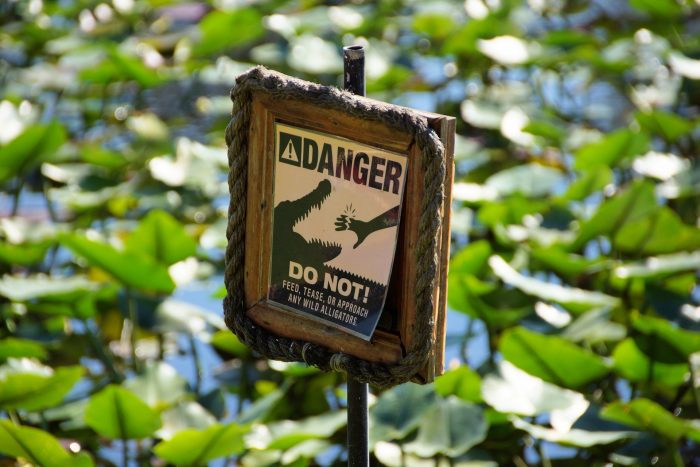 Bottom Line
The Florida Everglades National Park is such a magnificent park that will give you memories you will never forget. Just like it is with any other adventure, you need to adequately prepare and plan to make your experience the best it can be. Armed with these tips, you sure are going to enjoy your days in this park.