Not all games are designed for children. Some have age restrictions since they are designed with different challenges and contents. However, Crafty Lands is one of the safest kid-friendly games designed to keep your children sharp and happy.
Play Kids Company develops deals with games, videos, and books. The Crafty Lands game is available on iOS and Android; therefore, you can easily download it on the Google Play store or the Apple App store. The mechanics of this game includes a sandbox block game.
Crafty Lands has kid-friendly content, and downloading it is very easy when you know where to look and what to do. Read on to learn more about Crafty Lands.
About the App
The game is all about creativity, building new block worlds, and having fun. The player has to use sandbox block pellets for creating virtual concepts.
This app can help you with critical thinking, create new experiences, and develop new lands to explore. You can also enhance your reading skills with Crafty Lands.
Features
You are in control of the game since you can learn what you want. There are no news feeds with Crafty Lands, which means that you can enjoy the game with no distractions or ad-driven feeds.
You can also interact with fun block characters and animals. The building mechanics will help you construct lands and realms. You will also enhance your construction skills. This game has it all a child can want since it's all about fun and learning new experiences.
The cubes help in create fun gameplay, and thrilling new experiences. A beginner can start with a simple house structure then construct public buildings, parks, and other structures.
This game is for anyone who loves crafting and building. This app is rated with four-star since it's a fun zone for children. Parents no longer have to worry about children playing games with irrelevant content.
Pricing
Crafty Lands is entirely free, and all that is needed is for you to download and install it on your phone or tablet. After installation, you will automatically start enjoying the game by creating new worlds, lands, and animals, to name a few things you can create. You don't have to worry about subscription fees.
How to Get Crafty Lands
Go to the Google Play store or the Apple App store then search for the Crafty Lands app. It is highly compatible and requires you to have 231 MB space on your phone. After installation, the other processes are straightforward. There is no need for any training to use this app.
Benefits of Crafty Lands App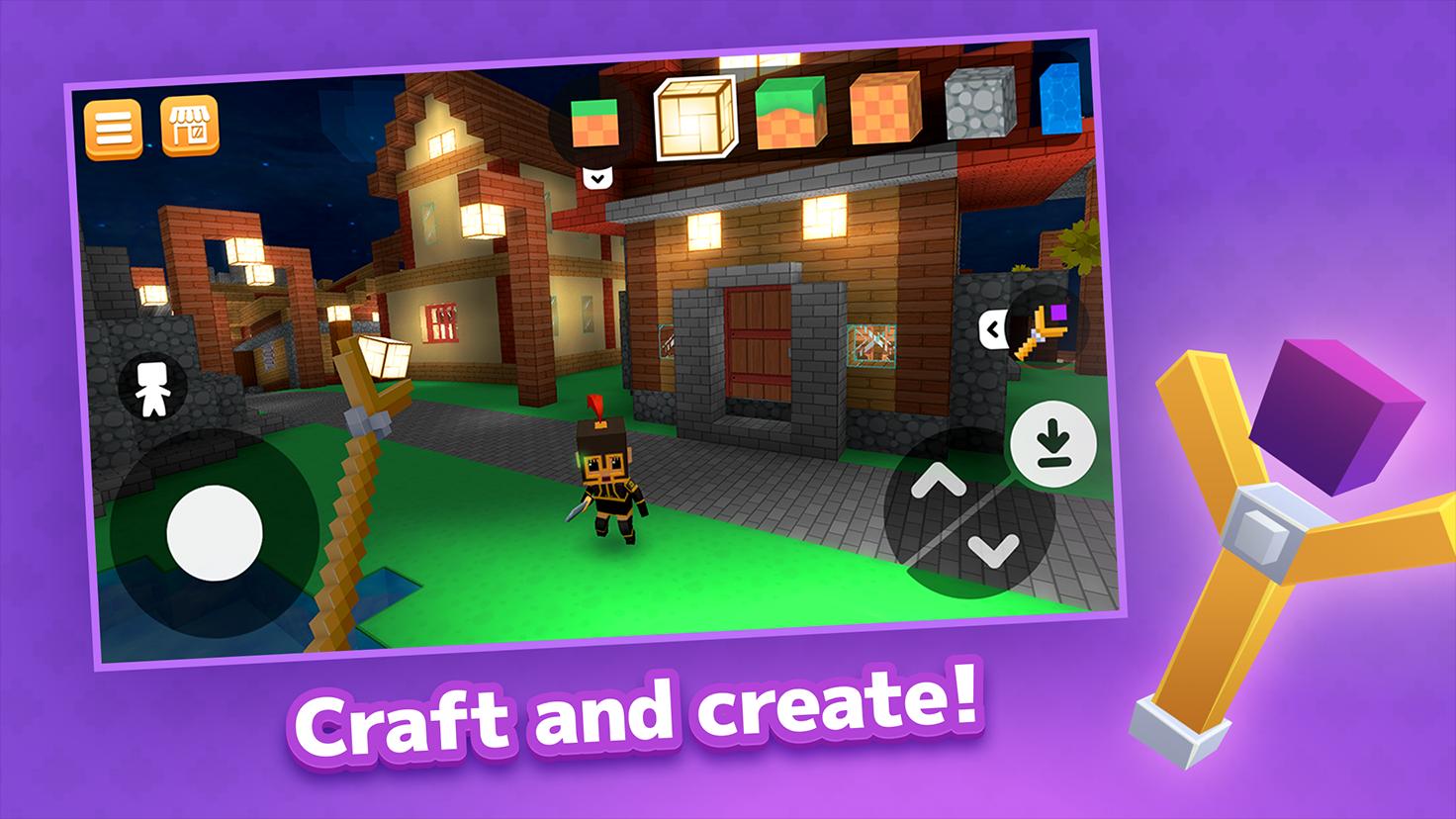 This game can help sharpen the mind, and can help with keeping your child alert. During COVID-19, most children are at home due to the government measure to close the schools.
This app is essential in helping the child remain active in training the brain to master new construction skills. Children feel confident when they achieve something, no matter how small. Crafty Lands app is designed to help monitor the child's progress. The first step involves simple constructions.
After mastering the content now, the child can indulge in crafting buildings or characters they like. This app is a source of unlimited fun.
Bottom Line
The Crafty Lands app is a safe game for children helping you learn more about crafting and exploring different places. You will have to use the sandbox block pellets for crafting.
By the end of the game, you will have new experiences. Download this app today if you are interested in exploring new worlds and creating wonderful structures.