Every trip abroad poses its fair share of challenges. But, any trip to Ireland means that it is worth the rewards and then some. Tip a pint back to the sound of traditional Irish folk music in a cozy pub. You can also learn a new language in the Gaeltacht areas. You can head out across such a green landscape that it begs belief, or do all of the above.
In any case, it will be easier to avoid potential pitfalls and enjoy the trip to its fullest with a little preparation.
Most people with enough interest in visiting Ireland will already know that it is divided into two different countries, but may not have been thinking through the practicalities. Here are some tips you need to know if you want to visit Ireland.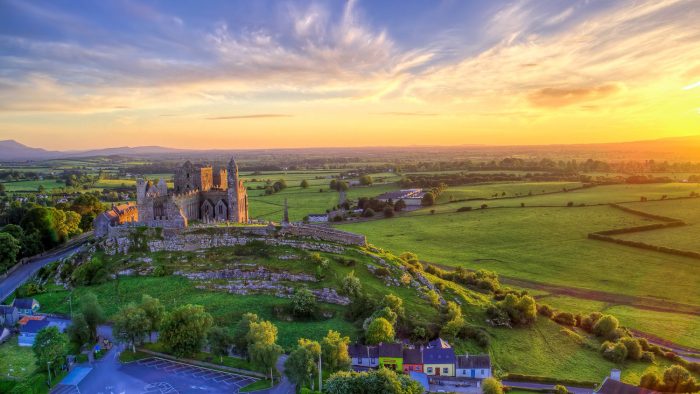 Non-EU Travellers Can Shop Tax-Free
Travelers from outside the EU have the right to tax-free shopping in Ireland on a related point. When you arrive, applying for a Fexco Horizon card means that you can then register and swipe it to any affiliate location in the country when requesting sales tax on those transactions at the airport on your way home.
The company has introduced a tax-free app that allows you to order and register your wallet, find associated outlets, and monitor transactions.
Pack Lightly and Dress Comfortably
When it comes to clothing, don't overpack. Standard dress is pretty casual throughout most of Ireland. While it's a good idea to bring clothes for different weather conditions, there's no need to try to overdress.
It is worth the advantage of being relaxed. You can have less luggage if you wear the same thing for an extra day. And should the need arise to wash clothes, laundries are available in most cities and larger towns – usually the drop-off/pick-up type.
Bring a Power Adapter
Ireland uses an electrical supply of 230v 50hz. Outlets handle three-pronged connectors that vary from those used in the United States. But, they're the same as those used in the United Kingdom. You will need a wire adapter to plug into an American electrical device, such as a phone charger or a laptop power cord. You may also need a power converter to step down the voltage from 240v to 120v, depending on whether the system supports dual voltage.
Never Miss A Chance To Eat Local
Cities such as Belfast and Dublin offer high-end restaurants that draw inspiration from all over the world. And countless choices for tasty traditional Irish dishes are available, often with specific regional flavors.
Get a hearty Ulster fry in Belfast for breakfast or dine in coastal areas with fresh-caught seafood. Go to local pubs and cafes like the locals do for a hearty meal on a budget, and tuck into traditional food such as soda bread, potato farls, Irish stew, or bacon and cabbage.
Get Ready For Rain
It's no secret that there's plenty of rain in Ireland. For a reason, the countryside is bright green. Still, the good news is that misty weather with occasional sprinkling is far more reasonable than a downpour all-day.
Conclusion
Having the perfect Eurotrip can happen all year long. For more tips when traveling in Europe, click here.