The coronavirus pandemic brought social distancing and staying at home. These two things interrupted daily activities, restricted the process of learning new things outside, and forbade going places.
Fortunately, Airbnb has a solution to this problem. This platform, at the moment, is offering experiences. Experiences are digital activities that can be done remotely and cover things like cooking classes, makeup tutorials, and fortune reading.
These experiences, besides offering knowledge, help Airbnb hosts. Travel restrictions blocked their income, so they serve as new sources of revenue.

The Idea Behind Airbnb Experiences
Before the coronavirus pandemic, besides offering accommodation, Airbnb offered different tours, events, and activities.
Those things were hosted by hosts, local individuals, and companies all over the world. Every single experience was put on hold the moment coronavirus started.
Many businesses closed their doors and traveling significantly declined. Airbnb had a solution to this problem, and to be sincere, both hosts and travelers are happy about it.
Solution for Businesses
The company launched experiences to offer hosts additional income and to offer travelers something else to do at home besides watching television and playing games.
Each experience offers different activities. The prices vary as well.
The elderly can attend free experiences because they are the most vulnerable category, and they should not leave their houses at any cost.
The Best Airbnb Experiences
Online experiences before anything else offer quality. From workshops to games, they are made with high quality and reviewed by Airbnb before becoming available.
Here are the best experiences so far. They offer fun, knowledge, and skills for every age and gender.
Solve the Mystery Escape Room
Solve the Mystery Escape Room lasts for an hour and a half and comes from Krakow, Poland.
Klaudia, its founder, is an escape room designer for five years, and her main goal is to put people in a great mood during the quarantine.
This experience offers an online mystery escape room that contains puzzles that are fun but difficult.
The process makes participants work together all the time. You need 19 dollars, a pen, sheets of paper, a computer with speakers and a microphone and Zoom.
"True vs. False" Funny Historical Game
"True vs. False" Funny Historical Game comes from Athens, Greece, and lasts for one hour.
Approximately ten people can play it, and it is based on "Funny stories and crazy myths from Ancient Greece".
The experience is quite popular and has over 1000 positive reviews. Participants hang out with one of the best philosophers, Socrates, and their historical experience is unique.
If you purchase this experience for 9 dollars per person, you will hear fantastic facts, kinky stuff, and bizarre stories among everything else.
Coffee Masterclass
Based in Mexico, the experience known as Coffee Masterclass with National Judge lasts for 1 hour and charges 9 dollars per person.
Ricardo, the founder, is CEO of Borola Café and judge in multiple coffee competitions in Mexico.
Ricardo, with his experience, explains to people what a great cup of coffee is and gives people knowledge about the neuroscience of flavor.
According to him, he decided to make this experience because the time to share a cup of coffee with the world has finally come.
Follow a Plague Doctor Trough Prague
If you want to go back in time and experience something that was happening a long time ago, "Follow a Plague Doctor Through Prague" is the right experience for you.
Lucie and David, its founders, made this virtual historical experience due to the current travel restrictions.
For 18 dollars per person, they present you Prague in the 17th and 18th centuries.
This experience brings Dr. Alexander Schamsky, a real hero that fought the plague in 1731.
This masterpiece was filmed during coronavirus pandemic lockdown, so it is quite realistic.
Drink and Draw
"Drink and Draw" is a workshop that is happening live in Lisbon. Many people say it is the perfect way of bonding and teambuilding.
For 18 dollars per person, you will be able to choose your drink, bring it to the table and start drawing.
Besides that, you are going to meet amazing people from all over the world and hang out with them for an hour and a half.
Explore Card Magic
Card manipulations are nothing new, but they are always welcomed. "Explore Card Magic" is an experience that offers knowledge for the best and endless card techniques and tricks.
The experience lasts for 1 hour, and Evgeny charges 16 dollars per person.
The experience can be used by anyone that wants to learn a couple of tricks and impress their children, friends, or family members.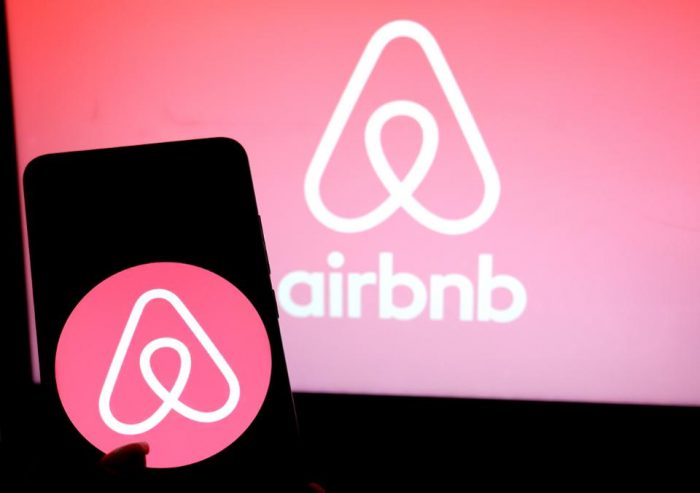 Summary
These are the best experiences that Airbnb offers, but they are not the only ones. Go to Airbnb to find more and enjoy more during the coronavirus pandemic.
Quarantine time should be spent well. These experiences can give you a great and fun time without a doubt.