As you may know, Mt. Kilimanjaro is the world's tallest freestanding mountain. It attracts thousands of tourists every year from all walks of life. It stands at 19,340 ft (5,895 meters). So, it is no wonder it is called the Roof of Africa.
Looking at the figures, they show that 60% of people will actually make it to the summit, and 40% will turn around. However, this should not discourage you from climbing Mt. Kilimanjaro, as it is such a rewarding experience.
The key to a successful summit is to be prepared. This climb is not for the faint-hearted and properly preparing is crucial. To learn more about climbing Mt. Kilimanjaro, continue reading.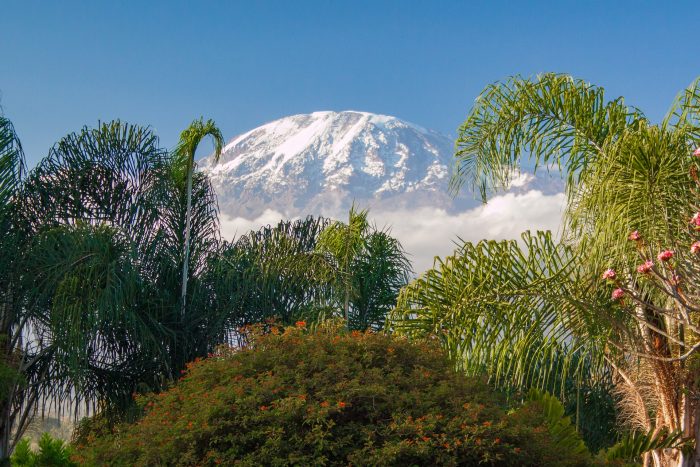 Climbing Mt. Kilimanjaro
If you are going to climb this mountain, prepare for six long days of trekking. You might be thinking this is crazy, right? But here is the trick; guides try to get climbers to the Uhuru peak as soon as they possibly can before elevation sickness issues set in. You will always hear terms like "climb high, sleep low," and so on.
How To Prepare
If you want to be among the few individuals to make it to the top, you must prepare and train beforehand. You might think that it's just climbing. However, if you are not fit, you might not be able to take on the six-kilometer vertical route, nonetheless in five days. So, make sure you walk as much as you can. Train yourself to walk longer distances.
Walking until it hurts is the only way you can be prepared for a long walk. If you are a gym fanatic, consider doing more cardio and carrying weights; bottom line, be sure to be fit and ready to climb this serious mountain.
Getting Insurance Coverage
Of course, the chances of being affected by altitude are high. As such, getting insurance coverage will go a long way to cover you against any unforeseen issues. Many climbing excursions can be dangerous, and climbing Kilimanjaro is one that can easily land you in harm's way.
Furthermore, if it's your first time climbing any mountain, don't get surprised if you spend some days in Arusha hospital or your hotel room. You might also consider having some loose dollars on you, in case you can't keep up and have to be carried by rescuers on stretchers.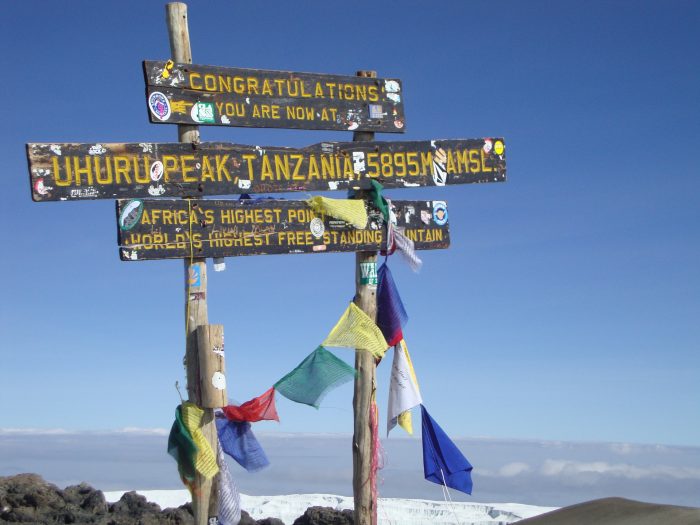 What To Do When You Make It To The Top
Well, if you have reached the Uhuru peak (Swahili for independence park), it's time to pat yourself at the back. You will be allowed a few minutes to stand at the peak, so make the most of them and create lasting memories. You will have a clear view of Mt. Meru, the bushland of Tsavo, and so much more.
Tips To Keep In Mind
Having the right company will contribute to whether or not you make it to the top.
There is no need to doubt your guides. Kilimanjaro has some of the best guides you will ever find; they bring out the true African spirit.
Be kind enough to at least tip your guides; they don't earn much, and a tip will go a long way. Furthermore, if you have any gear that you think you might never use again, be kind enough and leave it with the guides.
Finally, exchange contacts and keep in touch with the people you meet here. Networking never hurts anybody and you now share a unique life experience.