Some vacations are for relaxation. Other getaways are for adventuring. But a yoga retreat isn't a typical vacation….
It's one of the only trips where you get to work on mind and body wellness while taking a break from your real life.
Whether you're new to yoga or a lifelong yogi, you can find a retreat that will challenge and inspire you.
One of the perks of the retreat is that you can truly dedicate yourself to the practice without any distractions.
You'll have time to meditate each day, and you'll be unplugged from digital distractions for the duration of the retreat. It's a time to eat well, make friends, destress and recharge.
And just like anything else in life, if you're going to do it, you'll want to do it right.
The retreats on this list were rated highly by travelers and are in places that are probably on your bucket list anyway. If not, then maybe they should be!
If you want the vacation of a lifetime, consider choosing from our list of best yoga retreats to visit in 2017:
Best Yoga Retreats For You To Visit In 2017
Love this list of best yoga retreats? Pin this on Pinterest >>

1. Redefining Balance, Puerto Rico
Let's start out this list with a bang.
The Redefining Balance Retreat isn't your typical yoga-cation.
This Puerto Rican retreat combines slacklining, AcroYoga and other sports activities with Thai massage workshops to allow you to reach your limits before relaxing.


2. Akbol Retreats, Belize
As if you need another reason to visit Belize, it's home to one of the best yoga retreats in the world.
Akbol yoga offers different retreats throughout the year, so you can find something you like that will also fit into your schedule.
When you're not doing yoga and relaxing, feel free to take a day trip to San Pedro for some snorkeling.
3. Yogaworks Retreats
With a stay at Yogaworks Tulum location, you'll start each morning with Vinyasa and continue the day with workshops and exercises to help improve breathing, mediation and relaxation.
And this spot isn't exactly an eyesore either…
If you ever want to step away from the retreat, the ancient Mayan ruins are nearby.

4. Yoga Breaks in Spain
When you attend a Yoga Breaks retreat, you'll stay in one of the boutique hotels in Altea or Denea.
This is one of the things that sets Yoga Breaks apart from others on this list.
You can spend your entire day working on your mindfulness, then sip some wine at a local tapas bar in the village.
The yoga sessions, which are available twice daily, are designed for beginners or intermediates and are a great way to loosen the joints and ease tension.
Every meal served at this Spanish retreat is inspired by Ayurvedic tradition to help balance your body and mind.

5. Uno Astrolodge, Yucatan, Mexico
If the idea of settling between the blue ocean and tropical forests sounds like a dream to you, you may want to book your retreat at Uno Astrolodge.
Located in the spiritually rejuvenating town of Tulum, this Mexican retreat hosts relaxing and rejuvenating yoga events year-round.

6. Kali Yoga Walking Retreat, Spain
Just because you're going for the yoga doesn't mean you can't enjoy everything else.
If you're looking to fit some tapas and sangria into your stay, consider the Kali Yoga Walking Retreat.
As part of this Spanish retreat, you will explore waterfalls, Moorish villages and picturesque gorges.
And you'll also fit in some yoga, meditation and meals.

7. Como Shambhala Estate, Bali
The Estate is located beside a forest that is even more magical in person than a photo could ever relay.
The setting and grounds are pure paradise and set the stage for ultimate relaxation.
On the complex, there are one and two-story villas adjacent to the wellness areas and spas.
A stay at this Balinese retreat is a luxurious experience that you will not soon forget.

8. Anahata Yoga Retreat, New Zealand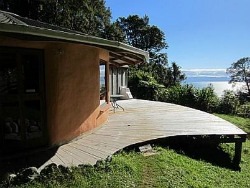 Immerse yourself in nature as you practice asanas in this eco-friendly resort.
The Anahata Yoga Retreat is located on a mountaintop overlooking the Golden Bay where you can enjoy views of the water, Farewell Spit and valleys.
At this New Zealand yoga retreat, they focus on personal growth in the Satyananda tradition, which includes hatha, raja, karma, mantra, bhakti and jnana. Expect a well-rounded yoga experience.
9. Surf Maroc Retreat, Morocco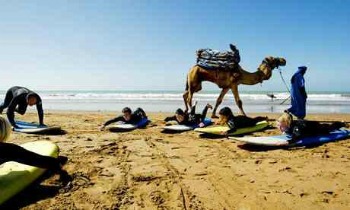 I know what you're thinking. Surf and yoga, really? Really.
This Moroccan retreat allows you to ride the waves and practice yoga at the same resort.
Expect to practice yoga in the morning and/or evening and have beach time in the afternoons.
You're also free to take day trips to the surrounding villages where you can ride camels and horses.
Can you think of any other vacation that combines camels, surfing and yoga?
This is one you will not soon forget.
10. Air Yoga, Zurich
The Ascharina views draw people into this Swiss Alps retreat, but there's much more to this resort than eye candy.
Enjoy morning and afternoon yoga classes, hikes and meals as you unwind and recharge.
This is a hotel-style resort complete with a hot tub and sauna where you can socialize with other yogis.

11. Finger Lakes Yogascapes, New York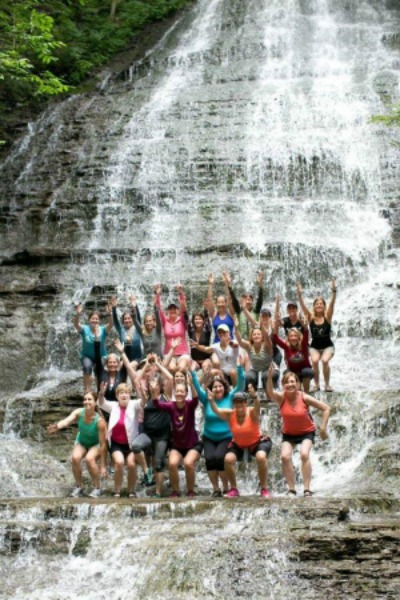 If you believe that being one with nature can enhance your practice and heal your body, you may want to consider checking out Finger Lakes Yogascapes in Ithaca, New York.
As a bonus, this is also one of the most affordable yoga retreats.
As you might have guessed, you'll be camping out, but this is luxury camping… Think plush terrycloth robes and restorative yoga with nightly smores and stargazing.
Add good friends to the mix and you'll never want to leave this New York yoga retreat.
As you can see from the resorts on the list, there's more to a retreat than just yoga.
Visiting a yoga retreat is a mind and body experience, and it can be as relaxing or invigorating as you want it to be.
Most resorts host various retreats all year, so you can choose a time and style that works for you.
Have a peaceful and rejuvenating 2017.
---
Now it's over to you! Leave your thoughts in the comments section below…
Have you been to one of the best yoga retreats around the world? What did you think? Perhaps you've been to one that's not on the list but should be… Tell us about it!