The latest cost of living survey coming in reveals that Thailand has become more expensive than ever before, with Bangkok for the first time making it to the list of top 100 most expensive cities in the world for expatriates to live. This means living in Bangkok is far more expensive compared to Scandinavian cities such as Stavanger and Oslo.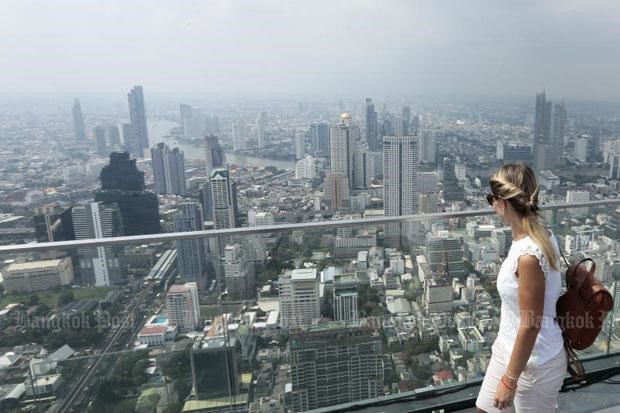 The survey was released by ECA International and it was based on the cost of living across 450 locations within 196 countries. The study, which is conducted twice every year, excluded factors such as commonly purchased consumer goods, costs of living for instance accommodation, school fees, car rentals, and utilities.
While Thai cities are popularly envisioned as cheap places anyone can live in, they were among the biggest risers, with Bangkok climbing 32 spots to finally join the top 100 list. Hong Kong which is the sixth expensive in the whole world emerged as the most expensive city in Asia for expatriates coming second to Ashgabat, capital of Central Asian nation of Turkmenistan, and the followed by Seoul and finally Tokyo.
The Asian director of ECA International, Mr. Lee Quane, said that black market and foreign exchange rates had fueled inflation levels which have led to the prices of goods increasing significantly in Turkmenistan in the past 12 months. 
If you want to move to Thailand but don't want to spend much in Bangkok, Digital nomad Harvie of A Farang Abroad found that the average cost of living for expats in Chaing Mai is about $438″, this excludes housing and rent. If you are planning to visit with a family of four people, expect to part with 75,800 THB, excluding housing or rent costs but its better to get a travel agent who can take you around places that fit within your budget.
The Ten Most Expensive Locations In Asia (2018 Asia Ranking)
Ashgabat, Turkmenistan
Hong Kong                                                    
Seoul, Korea Republic                 
Tokyo, Japan                                
Busan, Korea Republic           
Shanghai China                             
Yokohanma, Japan                      
Nagoya, Japan                             
Singapore                                     
Osaka, Japan                               
Ten Most Expensive Locations In The Whole World (2018 Ranking)
Ashgabat, Turkmenistan                    
Geneva, Switzerland                          
Zurich, Switzerland                            
Basel, Switzerland                              
Bern, Switzerland                               
Hong Kong                                         
Seoul, Korea Republic                        
Tokyo, Japan                                       
Oslo, Norway                                        
Scavanger, Norway                          
Bangkok has become expensive for so many reasons, with millions of expatriates and travelers flocking in, this has made cost of living to skyrocket. However, every class is catered for, there are places within Bangkok where you can enjoy your comfortable stay for as little as $1.
Bangkok is well known as a city with cheap food and housing, but the latest reports reveal otherwise. This has left so many travelers and expatriates at a loss as they have to make sense of these figures. The average cost of one bedroom is about 21,400 THB per month; this has made it almost impossible to buy or rent a decent house in the heart of Bangkok unless you have saved enough to salvage you from future debts.
As a traveler, experiencing different kinds of foods and cuisines must be on your to-do list.  The average price of a meal in Bangkok is about 80 TBH. Street food might be a little bit cheaper with a dish of food going for an average of 40 to 60 THB on the streets, but when you add other costs such as appetizers, water, dessert, the cost comes to about 80 TBH, and this is what we consider to be an averagely "affordable" meal in Bangkok.
Currently, the most expensive city to live in Asia is Tokyo, Japan. Here, for an ordinary working citizen, the cost of living is about 35,000 THB excluding housing or rent costs. Basel in Switzerland crowns it all as the most expensive city in the whole world to live. The average cost of living in Basel is a whopping 49,400 THB per month with rent or housing costs not included.
Nonetheless, Bangkok is known to be one of the top tourist destinations in the whole world. It is a city of contrast with a lot of action at every turn you make. From gleaming temples, bustling town life, Chinatown, taking boats through the floating markets, bustling nightlife, local cuisines highlight it all, from local dishes served on streets and roadside stalls, to sumptuous cuisines served at uptown rooftop restaurants