With spring knocking at the door and Easter less than a month away, I'm sure you must be excited about planning your holiday. As the flowers are ready to bloom and the chilling clouds finally make way for the sun, now is the right time to plan a vacation and witness how the world celebrates Easter.
Top 5 Travel Destinations for Easter 2019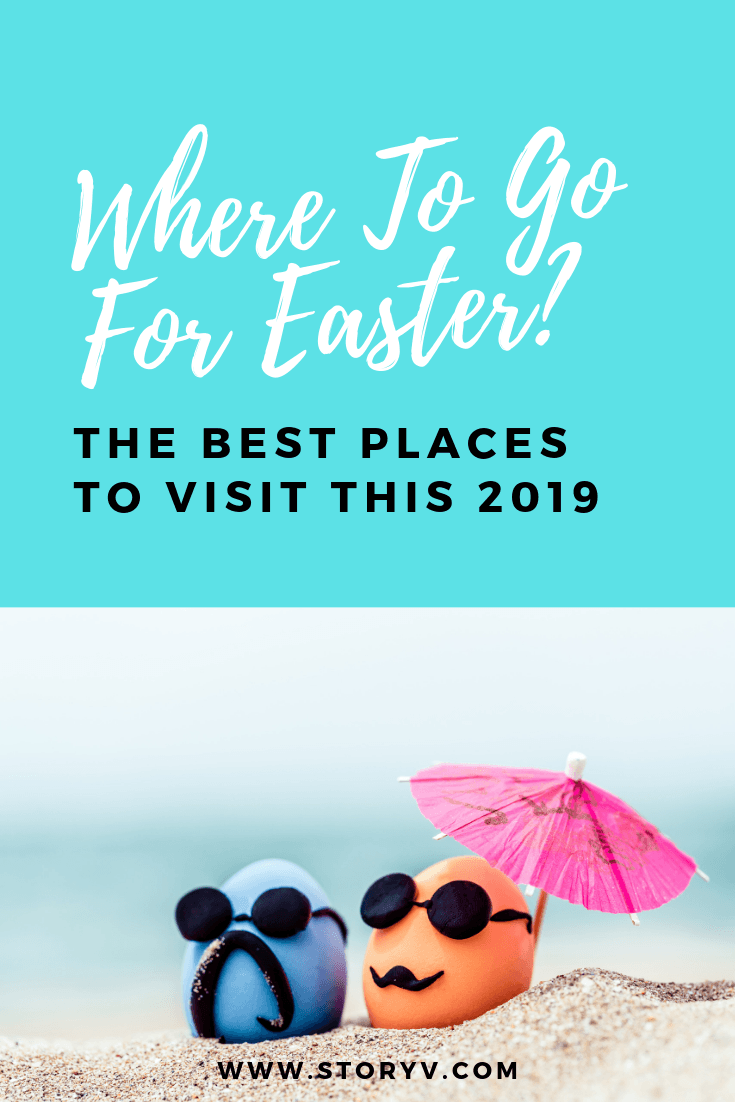 Can't decide where to go and celebrate Easter? Here's a list of 5 places to visit for an exciting holiday vacation.
1. Prague, Czech Republic
Czech's capital and largest city is an idyllic place to celebrate Easter. Prague is a romantic and family-friendly city that is ideal for spending a holiday with your family.
The Wenceslas Square and Old Town Square are the main areas decked up for Easter celebration every year. Special flea markets are set up where you can indulge in some traditional Czech food and lay hands on brightly colored hand-painted eggs.
2. Rome, Italy
With the Vatican seat in Rome, the city witnesses one of the biggest Easter celebrations. Romans follow different traditions such as carrying the statue of Jesus or his mother Mary as a procession in the streets.
Grand feasts are hosted across the city where you can dive into some delicious Italian delicacies, lamb and Easter pie. The best part about visiting the Italian capital during Easter is the weather.
The city takes up a beautiful hue and comes across as a floral canvas. While you plan a holiday to Rome, don't forget to add the Colosseum, Roman Forum, St. Peter's Basilica, and Trevi Fountain to your itinerary.
3. Corsica
Corsica is a Mediterranean island located in the French territory and west of the Italian peninsula. As an exotic and offbeat destination, this place will introduce you to some unusual Easter traditions.
One such tradition dates back to the thirteenth century where a man brings the chains; a ritual that symbolizes the ordeal of Christ and it takes place on Good Friday evening.
After dark, the church doors open and the procession begins. A wooden cross is carried over a distance of 2 km, a penitent with a ski mask and foot shackles. This man will fall three times, just as Jesus did, during his journey. While experiencing such traditions, you can also enjoy the tropical weather and striking community culture in Corsica over Easter.
4. Seville, Spain
Semana Santa or the Holy Week is one of the biggest religious celebrations of the year in Spain. When in Seville during Easter, you can experience a good deal of drinking, eating, merrymaking and processions.
Participants of Semana Santa processions dress in a traditional attire belted robes with capirote, which is a tall conical hat covering faces. These are some interesting and grandeur celebrations that are carried out in Seville.
5. Japan
Easter in Japan does not have a lot of religious significance but it is still celebrated with vigour. Spring blossom and Easter fall in the same month, which is why you'll see picnics, parties and festivals happening all over Japan.
The Tokyo Disneyland Easter events are the ones that you must visit. Here you can participate in egg hunts, indulge in some special food and shop for merchandise available.
Now that you have this list, planning a Easter vacation will be an easier task for you. Go ahead, plan your dates, book the tickets and enjoy a fulfilling spring holiday!