If you are tall or you continuously have to wedge your knees against the back of your airplane seat, you might be wondering which airlines you can take that will allow you enough legroom.
Well, the answer depends on an aircraft measurement called "seat pitch". This is the distance from the point of an airline seat to the next chair in the following row.
It is essential to keep in mind, however, that most airlines run different planes with different seat pitch measurements. Also, there is a likelihood of newer planes having different seat pitches and refurbished planes, too. With these in mind, here are a few airlines you can always rely on.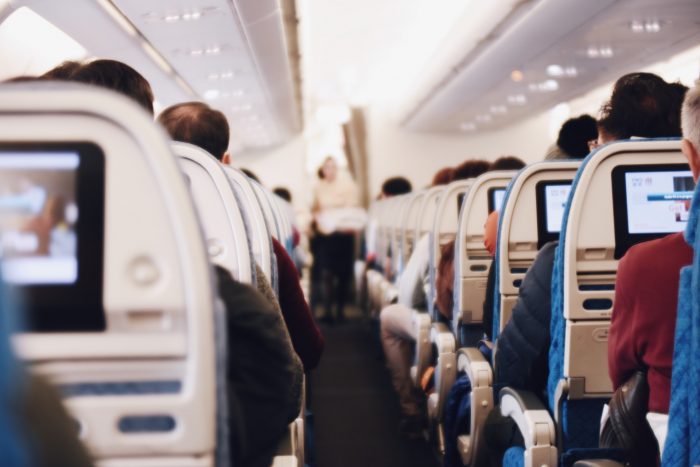 The North American Airlines
Interject is one North American airline with the most significant legroom of 34 inches. Based in Mexico, this airline flies across Canada and the U.S. to different destinations such as Costa Rica, Colombia, Ecuador, Cuba, Peru, Guatemala, and El Salvador. With its big legroom, it is believed that Interjet foregoes almost 30 seats on each flight to give clients the comfort they need.
JetBlue is another airline that boasts a spacious legroom of up to 32 to 33 inches. Initially, these airlines had the biggest legroom of about 34 inches, but recently they started adding cabin seats, thus reducing on the legroom. Alaska and Southwest come next with a pitch below 31 inches. Specifically, Alaska is 31 inches across all its fleet. On the other hand, Southwest has 31 inches on its 737-700s plus 32 to 33 inches on its newer 737 models.
Here are other airlines that have average legroom.
Porter Airlines on its Bombardier Q-400 turboprop offers 32 inches, and it also aims for even higher-end amenities on its flights in the Eastern United States and Canada. Regardless of these services, turboprop is usually considered less-desirable and louder to fly on.
There are other airlines across North America with 31 inches, but most of them have up to 30 inches. Most refurbished American airlines have a mix of 30 and 31 seat pitch inches in the refurbished and newer airlines.
Here are the best long-haul airlines with average legroom.
Most of these long-hauls are based somewhere else operating through North America; these have standard inches of 31 and 32. But, there are a few airlines that come with 33 inches and higher.
Here are some other airlines with which you will likely find a bigger legroom.
Asiana with 33 inches on its 380, 777, and 747.

Air France with 33 inches on its 777-300ER.

Air India with 33 inches on some 777-300 and 34 inches on some of the 787-9.

Eva with 33 inches on some of its 777-300.

Korean mostly has 33 inches.

Philippine has 33 inches on 350 and 747.

Thai has 34 inches on one 777-200.

Singapore has 34 inches on some 777 models.
Conclusion
There are foreign airlines that have standard legroom, and these include Avianca, Air France, China Airlines, Emirates, China Eastern, Finnair, LATAM, Virgin Australia, TAP, Swiss, among others.
Foreign airlines with 31 inches include Hainan, SAS, Norwegian, Virgin Atlantic, Etihad, Turkish, Brussels Airlines, Air New Zealand, among others. And, the legroom losers with 30 inches include Condor, Avianca, Royal Air Maroc, and Aeroflot.