Camping season is upon us once again, and you must be wondering what it is you need to carry to bring in order to your time. Perhaps it's your first time going camping, or you have been before, but things did not go on well. In either case, you will want to arrive to your camping trip prepared.
As a traveler, you want to make sure you pack the right items. The last thing you want is to spend more money buying something that you forgot at home. When it comes to camping, there are many packing mistakes you may be making, unknowingly. However, that is why we are here to help you pack the right way the next time you are going on a camping trip.
If you are new to camping, or just always seem to have a hard time packing, this article is for you! Read along with us and find out some of the ways you have been packing wrong. With this article, you will be perfectly prepared for your next camping trip!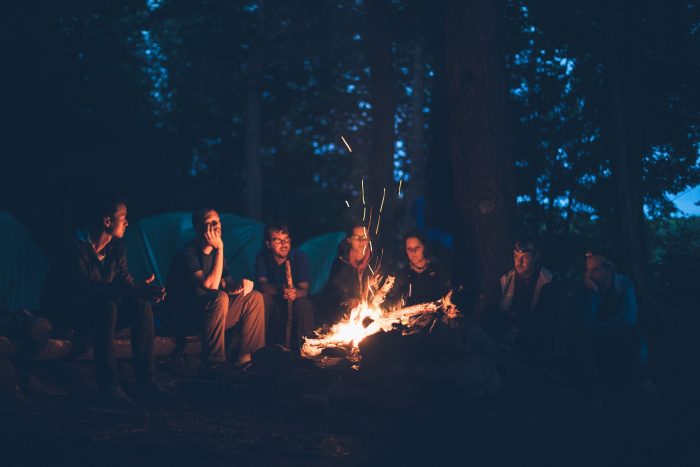 Packing Weather Unfriendly Clothes
There is nothing that spoils your camping trip like being stuck in weather unfriendly clothes because you have no other options. Having a tank top on during a snowstorm is a miserable situation. Perhaps you have found yourself in a situation where you packed shorts instead of trousers or scarves instead of bulky sweaters. This is something that happens to the best of us. However, this is an easy issue to fix. When you check the weather forecast before you start packing your clothes, you can easily know what to pack.
It is common knowledge that sometimes the weather can act up, especially in the mountains. So, packing an extra sweater even if in the heat of summer will do you right.
Not Packing Food Supplies
When camping, it can be quite tricky to determine what to eat. Most campsites are in remote places, far from shopping malls or even restaurants where you can buy food or a quick snack. As such, always remember to carry your food supplies such as cutlery, food to cook (you can even buy this on your way), plates, cups, stoves, and so on.
The tricky part also comes in when you have to choose what to take and what not to. It is advisable to carry light food, like bread to make a quick sandwich, pasta, dehydrated foods as the like. It is tedious bringing meats since they take longer to cook and they can be quite heavy to carry.
Not Carrying Your First Aid Kit
No one knows what tomorrow will be like, and its always better to prepare yourself for bad days ahead of time. On a camping trip, anything can happen. If you venture far enough, you will be at the complete will of nature, and all of the bugs you will find out there. You might also trip and fall, twist your ankle, or get bit by an animal. Having a first aid kit can go a long way in soothing the pain as you head to the hospital if it's a severe injury.
Always check with your doctor and let them know where you are going and ask for recommendations of what kind of over the counter medicine you should have with you.
Not Carrying The Appropriate Gear
If you are going camping and not wearing the right footwear, it might be a disaster. Imagine a scenario where you have to go hiking, and you don't have hiking shoes. Further, imagine needing a compass to navigate, only to find you didn't think to bring one.  Be sure to bring your hiking shoes and the other necessary gear that will ensure you have a safe camping trip.
Overpacking Your Bags
Though it is good to be prepared, there is no need to pack five suitcases just for a camping vacation. Always ask yourself, where will I put this luggage? Will it all fit in my tent? Even further, if you are hiking into your campsite, you will want your bag to be as light as possible. Therefore, enjoy the simplicity of the outdoors and don't bring anything that you do not truly need.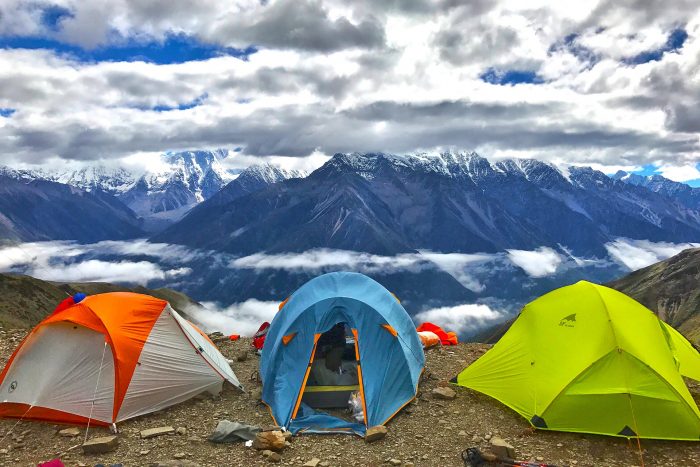 Bottom Line
As you are packing, use a checklist to help make sure that you don't forget anything. In, addition, remember to carry your stove for cooking. You should also check to make sure your tent is intact before you go. The last thing you want is to get out into the wilderness only to find you have a giant tear in your tent.