Are you planning a cross-country trip with your buddies, family, or romantic partner? Taking a road trip can be one of the most exciting things to do to relax, have fun, and travel somewhere new.
However, it's important to be prepared for a number of scenarios so you can enjoy your trip to the fullest.
Here's an all-in-one guide that will surely help you plan the perfect road trip through the United States. Step 1? Read this article!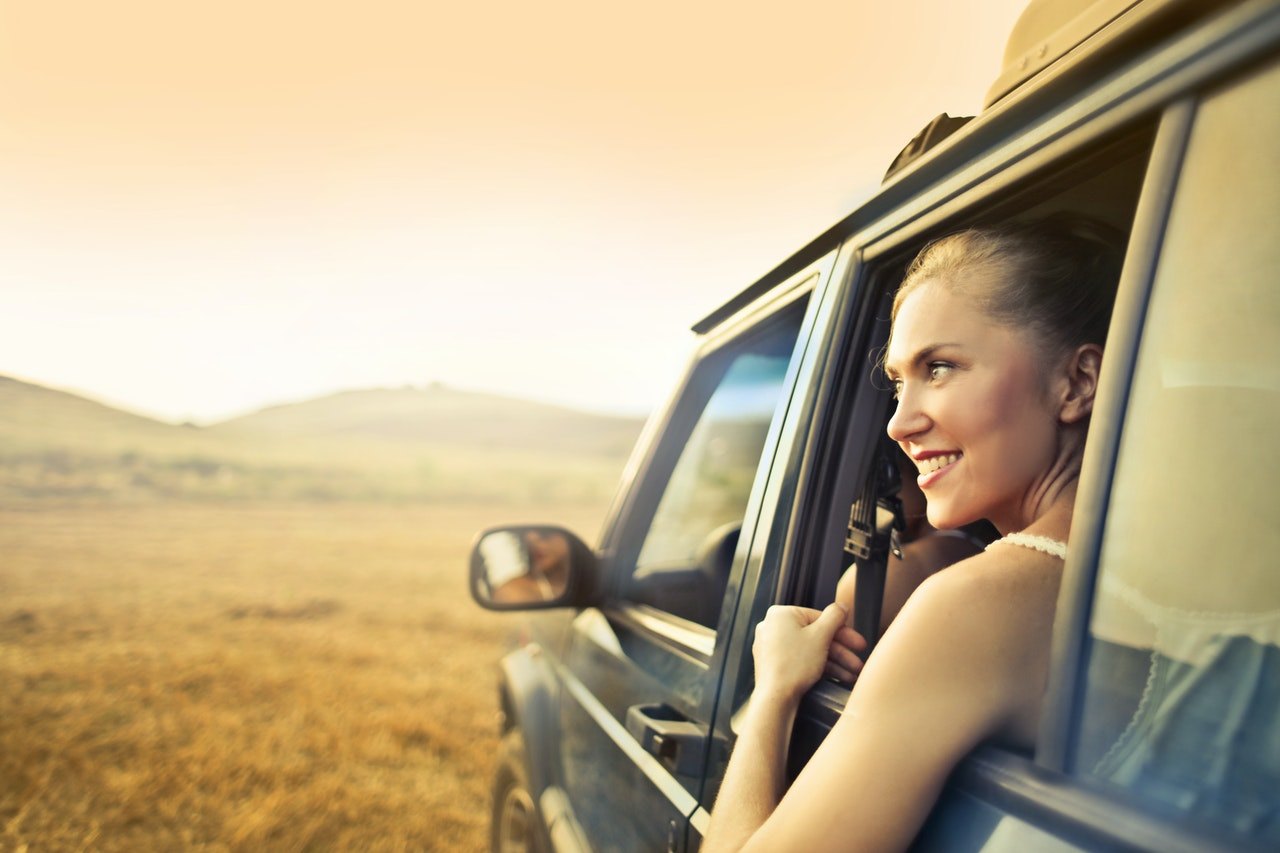 Planning the Route
An adventure wouldn't come to fruition without the route. Although there are many ways to plan your route, using Google Maps can save you a lot of time. If you know your destination, search within the app for potential attractions along the way.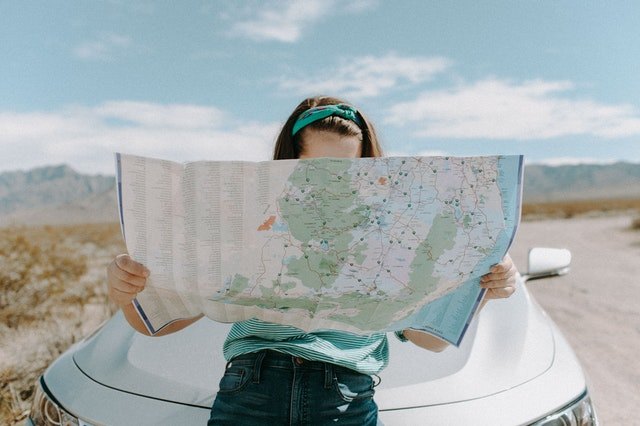 Search for hashtags such as #USAroadtrip or the name of the place or region you feel like going to. You'd be surprised at the stories and posts of people and see how their road trip turned out for them. Get ideas for cool places to stop along the way.
Don't forget to decide on your road trip length and your budget (i.e, how many days can you spare, how much money can you afford to shell out, etc.). If you're having a hard time thinking of places to go, hit up Pinterest, Instagram, Reddit, and other travel blogs to get inspired.
Big cities along the way can serve as great stop-offs because of a wide array of accommodation options. If you want to visit a particular place that is rather difficult to reach, consider the option of flying to a nearby airport, then planning your route from there.
USA National Park Tips
Road Trips in the USA are even more fun because of the amazing national parks that you can explore around the country, like North Cascades National Park, Arches, Yosemite, and Zion, to name a few. If you plan to visit more than one park on your trip, buy a National Park Pass: a yearly all-access pass, for just $80!
Avoid the summertime crowds by planning your road trip before or after the school year and holidays such as Memorial Day weekend, Fourth of July, and Labor Day, the busiest for the parks. Book in advance, especially if you are staying at the campgrounds.
If you can't avoid peak season, you can still avoid the huge crowd by staying at a hidden gem: the backcountry. Trust us when we say many people don't know that the backcountry camping site is the best!
Step-by-step Planning
After planning the route and itinerary, here are some steps that you can take to move forward with your road trip planning. First, get your car checked, whether you're renting it or driving your own. It is important to have it serviced a week or two before hitting the road.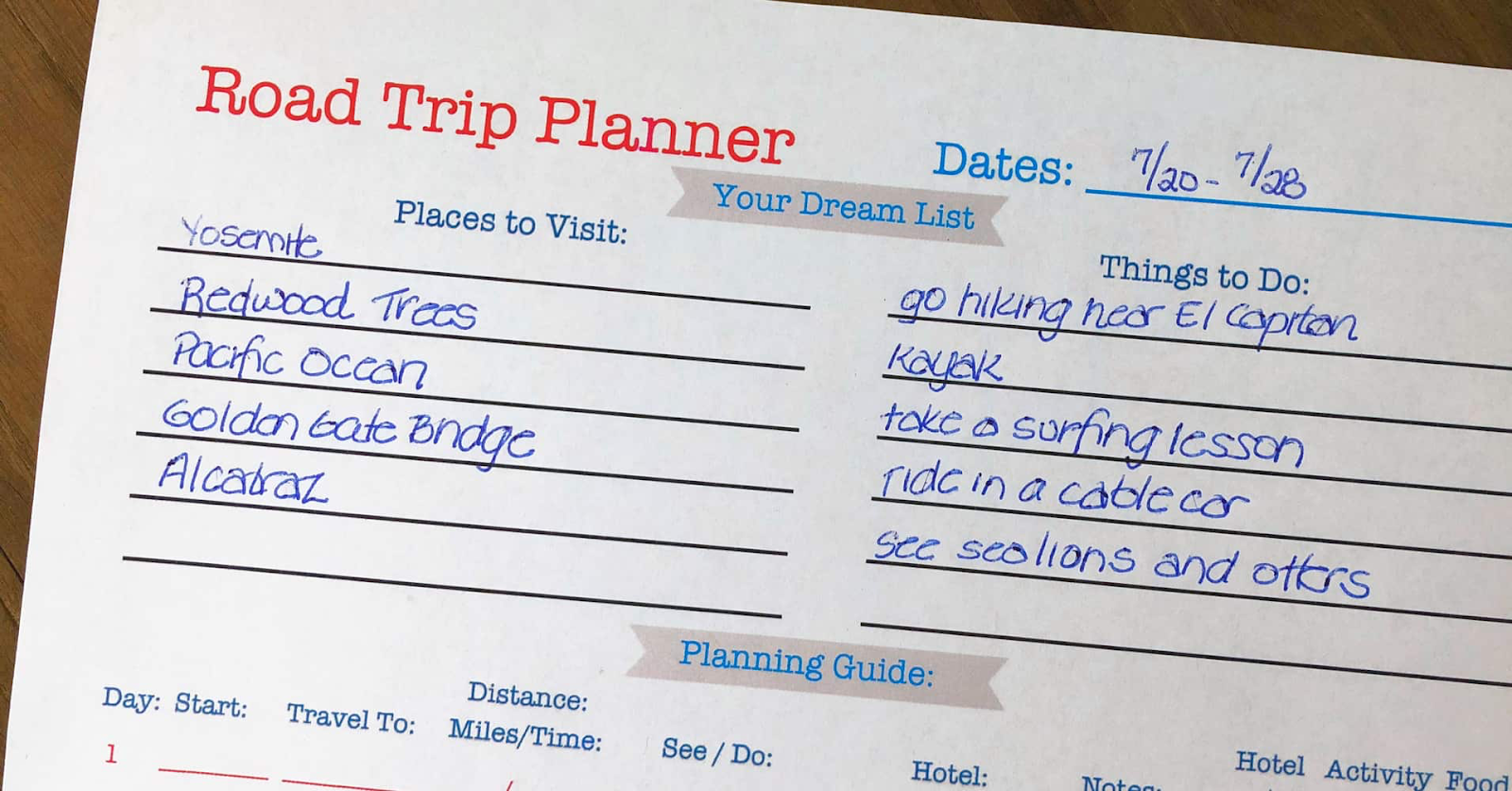 Ensure your car underwent a complete inspection, such as brakes and tire pressure, oil, and wiper fluid. Next, file confirmation numbers and addresses of destinations and hotels/accommodations. Keep them organized in one file, note, or document.
After you've plotted your route and placed pins on Google Maps, make sure you've downloaded your Google Maps data so that you can save on cellular data once you've started traveling. You can also use the fantastic app Maps.me for offline routing as well.
Now it's time to pack your things! At the end of this article are road trip essentials you must not forget. Give yourself enough leeway to pack your things and buy enough supplies. Make a Target, Walmart, or Costco run and pick up everything you need to make sure you aren't without after hitting the road.
What About Food?
Many would say that it's a hassle to bring food in coolers and to just make stops at diners or restaurants. If you have the time to pack some food, and the space to store it, you'll be saving a lot of money which you can spend on leisure and other things during the trip.
Less planning around meals and stops to eat means more time to meet the locals in places you'll visit and ask them for recommendations on food. Eating locally is often one of the best ways to experience a place you visit.
If you're vegan or you have a strict diet to adhere to, make the extra effort to pack meals or get familiar with the restaurants and the food served in the places you'll visit before leaving home.
Mistakes to Avoid
Don't pick an excessively long route; on average, if your total driving time is 10 hours, that's going to be a 3 – 4 day road trip. A 20-hour drive would be equivalent to 6 – 7 days on the road. To calculate this, use an approximate route using Google Maps, then add 25% of the estimated time.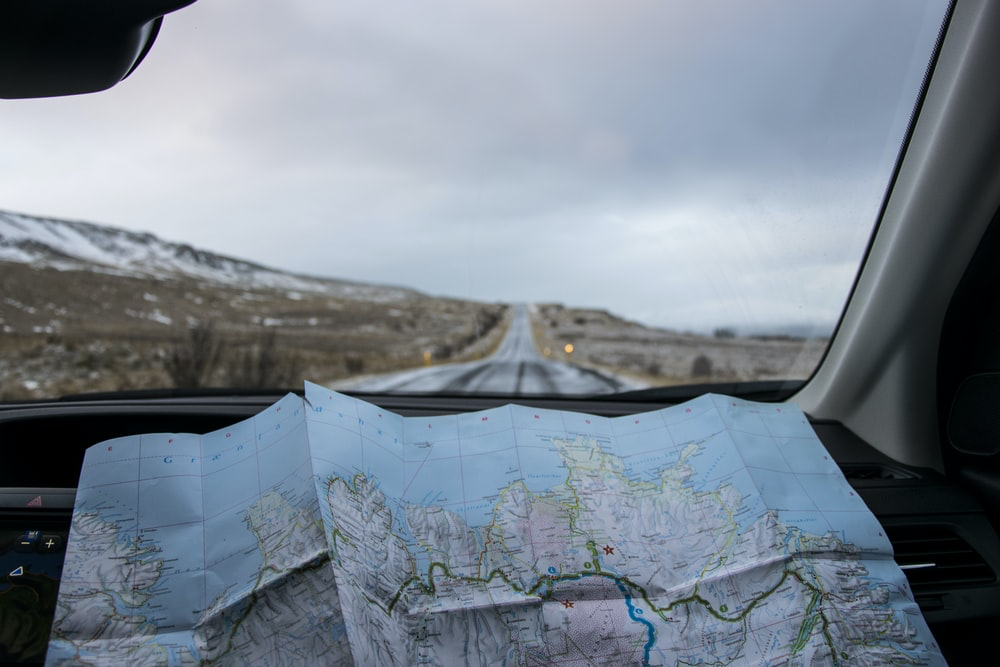 People often assume that it's easy to find accommodation once they get to the place. Not true! Most of the time, you'll end up in a cheap and dingy place, or worse, end up sleeping in your car. Definitely not an experience you'll want to remember.
People often forget this, but it's important to discuss the trip with those you're going with. Setting some expectations, ground rules, and all that. Remember that you'll be stuck on the road with this person for a long time and that there's virtually no escaping outside of calling off the trip entirely.
Also, don't go off-budget, but don't starve yourself either. People can turn into monsters on an empty stomach. While it's not good to get hungry, make sure that you don't splurge because you don't want to see that you the bank after your trip.
When on the Road
Don't pick up hitchhikers. Yes, it's important to help people in need, but you're also putting yourself at risk. Remember, that's a complete total stranger you're letting in your car. It's not worth it, keep yourself safe.
Stop when you need to and take breaks. It's hard to stay cramped up in a car driving along what seems to be an endless road ahead of you. If you've got kids with you, make sure to stop every couple of hours to breathe, walk, jog, or anything that'll burn some energy.
Make sure you're traveling with someone who knows car repair 101, or at least someone who knows how to change a tire. If not, make sure to sign up for AAA or any road assistance club to bail you out of any travel mishaps.
What to Bring: The Road Trip Essentials
Here's a checklist of the things you need to bring, road trip essentials if you will, that you don't want to forget. Ensure you pack the following: an emergency first-aid kit also containing any medication that you're taking, a cooler for your snacks and drinks, lots of water, and a real map in case your GPS breaks down.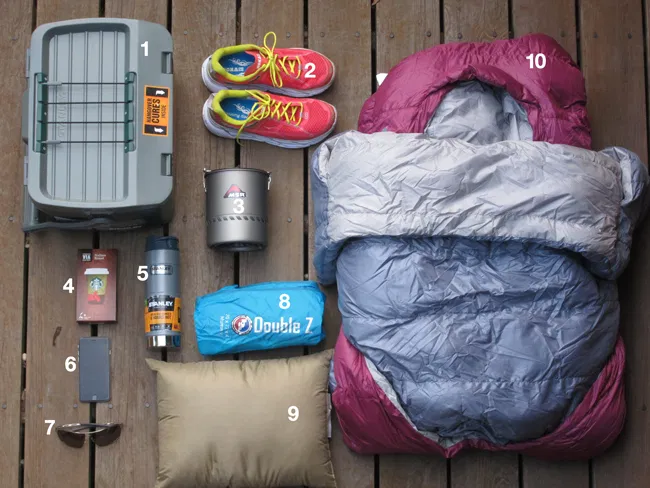 Keep a flashlight with you, some sunscreen for skin protection, a trash bag to help keep Mother Earth clean, and reusable shopping bags. Packing a day backpack to carry water, snack, and other gear for hiking will also help.
For your car, have a dashcam, in-car charger, aux cable, and phone holder handy. Make sure to bring a spare key, your insurance and car registration documents, and your driving license, and your passport. Have a good breakdown cover to keep you protected in case of an emergency.
Don't forget windshield covers, UV window shades, and sunglasses to protect you from the sun. Most of all, make sure that you keep a list of contact numbers and emergency hotlines both in your phone and apart from it.
Best Apps to Use
Technology has made it easier for us to travel and go on trips. It would be helpful to have these apps on your phone for many functions and reasons. Aside from the ever-trusty Google Maps and Waze, here are apps that you might love as well.
To help you find campsites, try Campendium, which can let you filter sites by price, or Free Roam which also ranks sites by crowdedness, road difficulty, cell signal, and other factors; another good one is iOverlander, which provides GPS coordinates of campsites, hotels, and restaurants.
To keep you in check with your spending, you can download Trail Wallet. The Cheapest Gas app will direct you to the nearest and cheapest gas station. Polar Steps is a pretty good app that tracks travel on your phone if you want to look at a map of the places you've traveled.
Conclusion
The key to a "perfect" road trip is planning, planning, and a lot more planning. While we know nothing is perfect in this world, but you can maximize your trip and spend a lot more time having real fun than fumbling over small details that you could've ironed out before you left.
They say that it's the journey, not the destination that matters. On a road trip, everything matters – from the planning, the journey, and the destination. Have a happy road trip through the USA, and have fun!