Submerged in culture and mystery, Morocco is a country that holds an instantaneous and continuing fascination for many. It is an incredible country to explore. A place that holds history in every mosaic, a story at every souk and has a culture enveloping the country so tightly that it has greatly inspired the UNESCO Heritage of Humanity Masterpiece project.
What to Do in Morocco?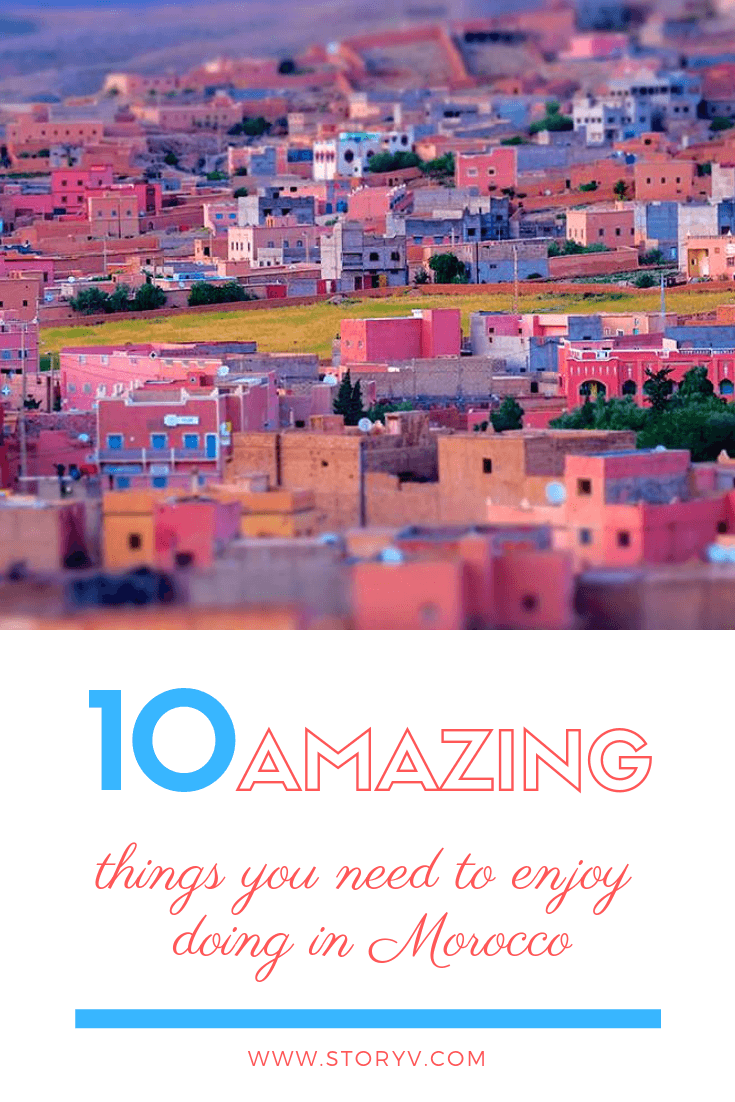 Morocco is a beautiful destination to have on your list of places-to-see in 2019. Check out the 10 most amazing things to do in Morocco…
1. Stay Overnight in the Sahara Desert
Exploring the Sahara should be on your list when you visit Morocco. Here you can enjoy trekking through the golden sand dunes while witnessing the beautiful crimson sunset on a camel ride.
The Sahara Desert experience will even be more blissful when you hear the gentle snoring of the camels while you're settling under the flamboyant awning of a Bedouin tent.
2. Stay in a Traditional Riad
A Riad is a traditional Moroccan with a design that has found support in Islamic notions of privacy. The house has an interior garden or a courtyard surrounded by walls that are decorated with quotes taken from the holy book of the Quran.
The riads are extremely beautiful to stay in. You can experience the bustle of modern-day Morocco and its yesteryear enigma in one place.
3. Visit the Atlas Mountains
The rocky plateaus and lush valleys of Morocco's Atlas Mountains provide a striking backdrop for adventures. Hiking, mountain biking, and cultural trips to Morocco's Berber tribes are a few things to do. The Atlas Mountains, capped with snow all through the winter months and cloaked with wildflowers throughout the summer, are a marvelous sight to watch.
If you feel that the Riads are not enough, then a trip to Atlas is all you need.
4. Explore Casablanca
A must-visit place in Casablanca has to be the Hassan II Mosque. The streets of Casablanca are famous of its pottery, leather goods, and street-smart souvenir shopping. Don't forget to add it to your to-dos during your trip.
5. Haggle at the Souks
It is easy to get incredulous in the souks of Marrakech with the screams of vendors, the smell of spices and fruits, and the odd snakes coiling in the direction of the travelers.
You'll find everything from saffron, blue pottery to aromatic spices along the lanes of the Moroccan souk. In addition, it seems extremely difficult to leave the market without rambling and snaring at a bargain, whether it's a brightly colored scarf, a handmade bag or a copper statue.
6. See the Medina in Fez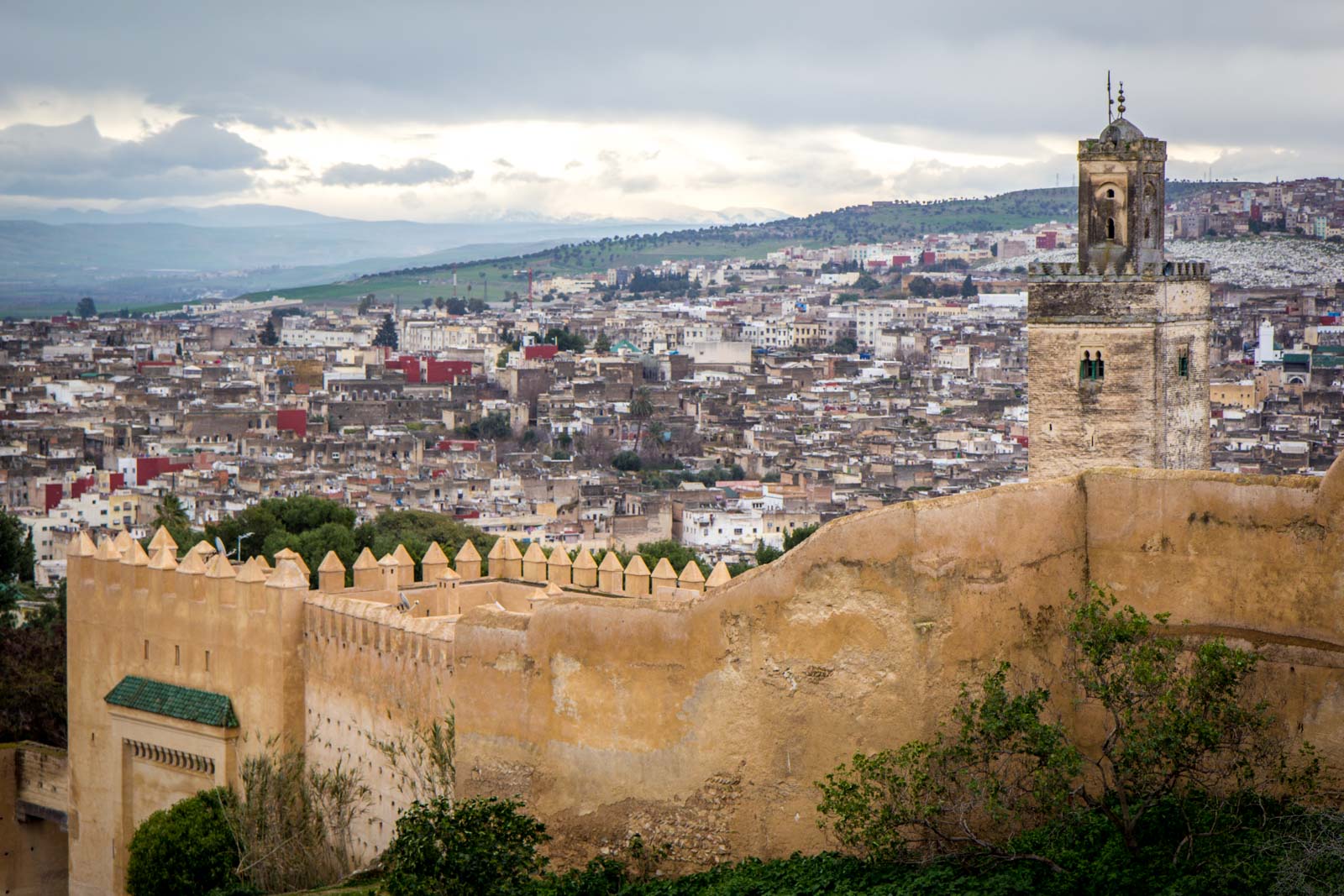 One of the best things about Fez in Morocco is its flourishing cultural scene filled with art. On your trip to Fez, you must visit the Medina and see the tanneries that will surely leave you in awe.
7. La Palmeraie (Palm Grove)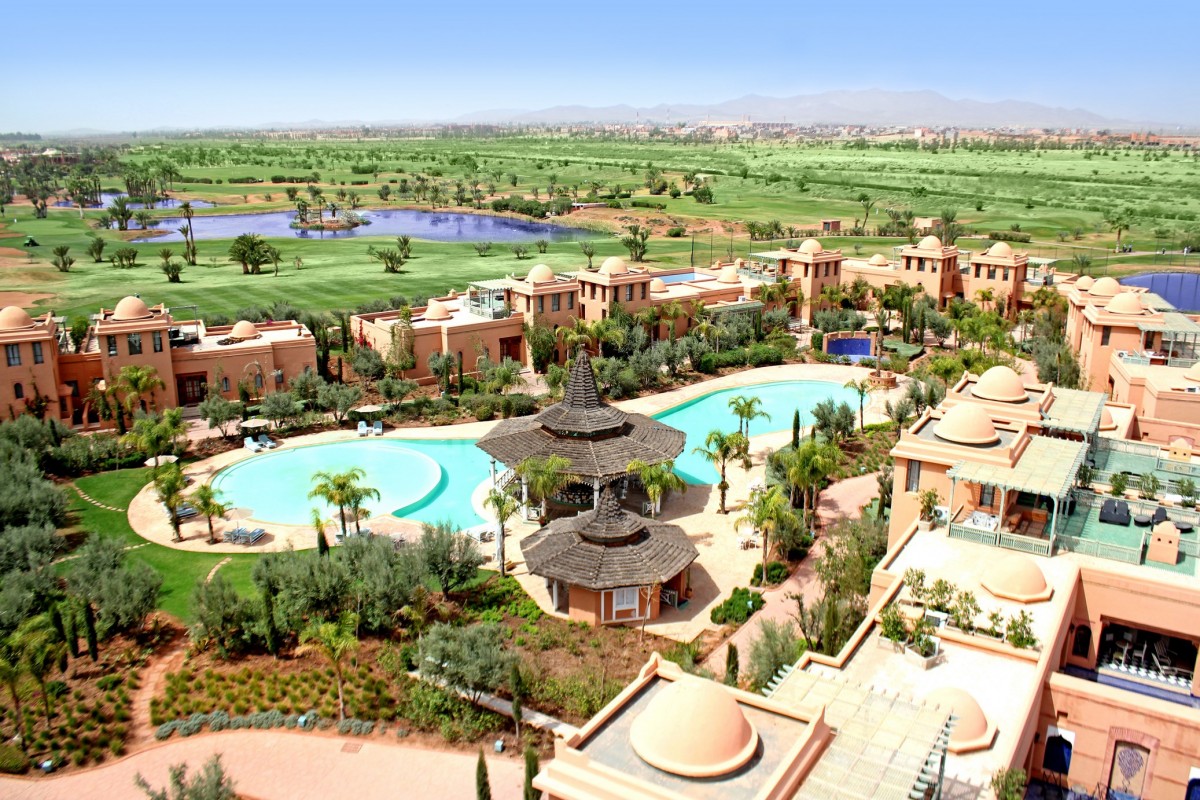 La Palmeraie, often called 'Beverly Hills of Marrakech,' is a tranquil escape from the lively souks and the traffic-laden streets of the Old Medina and Marrakech's District. It is just a short ride when you ride a taxi from the hurried Djeema el Fna.
This place is home to the city's most lavish resort hotels and private villas surrounded by quiet, sun-soaked oasis of the palm and orange trees, avenues rose gardens, and swimming pools.
8. Spend a Blissful Evening at Jardina Majorelle
Experience a tranquil oasis far away from the craziness of the city when you stay at Jardin Majorelle. Jardin Majorelle has a lot to offer which includes their plethora of vibrant floras in their garden and the Berber museum. Ensure you spend quality time meandering along their wooden pathways.
9. Wander through Ait Benhaddou
Ait Benhaddou is one of the most visited and popular destinations in Morocco. It is recognized as the UNESCO World Heritage Site and is carved into a mountain itself.
It is a small village, known as the Ighrem, once used by traders as a stopping point through the desert. Ighrem is an extremely beautiful village to see. The best time to visit is at dusk or dawn in order to avoid the crowd.
10. Ben Youssef Madrasa Tours
The entrance to Ben Youssef Madrasa is humble and bland. It has inscriptions written above its entrance door saying, 'you may enter my door, may your highest hopes be exceeded.'
There was an Islamic School in this place, where about 900 students studied. This place is truly incredible, huge and at the same time serene and calm. It has an enormous courtyard containing all sorts of traditional Arabic elements of detailed plasterwork, nicely carved wood, and marble accents.
Morocco is a country that is sure to excite and intrigue you. If you are in search of a destination for your next vacation, this is the country you need to pick. It encompasses culture, adventure, history, wilderness, and more.
Visit Morocco and explore its extravagant beauty!