It's a new year already so why not try something different… like traveling to one of the world's most beautiful deserts?
Maybe you're thinking – why would I spend my precious vacation time going to a hot, uncomfortable place in the middle of nowhere?
Well, you might change your mind when you find out about these beautiful deserts around the world that are not quite as well-known as the Sahara Desert in Africa and Gobi Desert in China.
Not only do they offer awe-inspiring views but they are also good places to enjoy some quiet time and get the peace of mind you've been searching for.
So here are some of the most underrated deserts in the world that are worth every traveler's time…
9 Underrated Deserts Around The World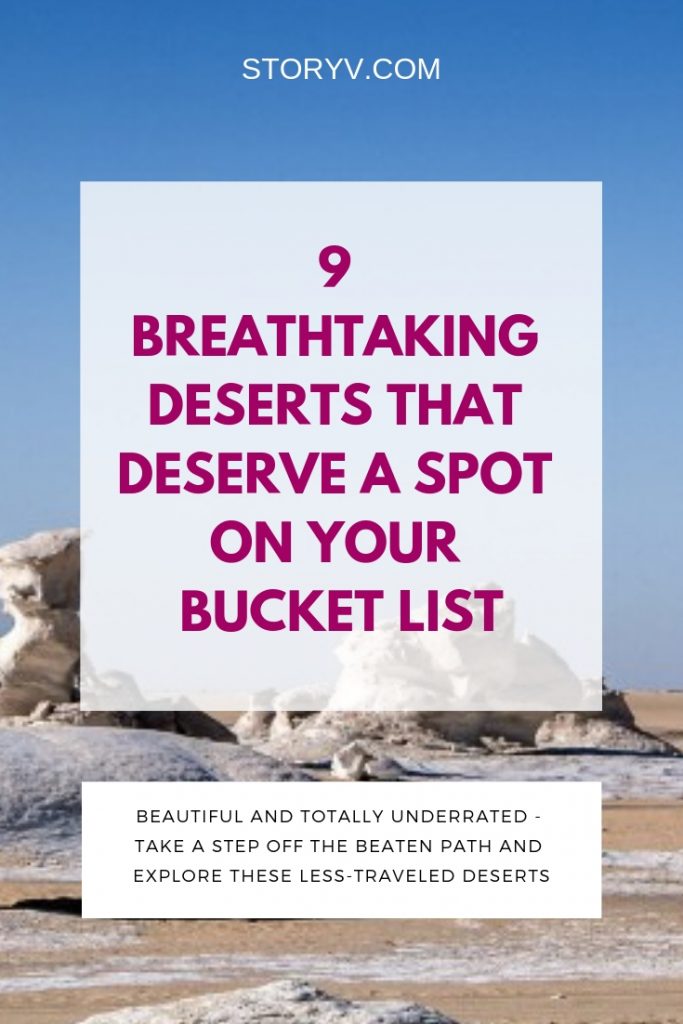 Beautiful and totally underrated – take a step off the beaten path and explore these 9 less-traveled deserts (which all deserve a spot on your bucket list).
1. Dasht-e Lut, Iran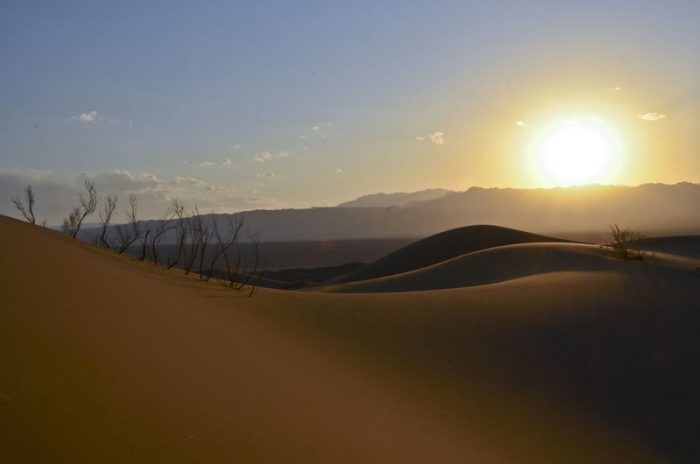 The Dasht-e Lut or Lut Desert is a large salt desert located in Iran. It is known as one of the hottest and driest places in the world with a recorded surface temperature of 159 degrees Fahrenheit. Because of this, it is considered one of the least-visited places in the world.
During winter however, the temperature in Lut Desert drops to below zero, making it a little more manageable to visitors.
Lut Desert is the 27th-largest desert in the world and is included on the UNESCO's World Heritage List.
A visit to the desert will allow you to get a fascinating view of rock formations, massive dunes, salt plains the hardy plant and wildlife.
2. Rangipo Desert, New Zealand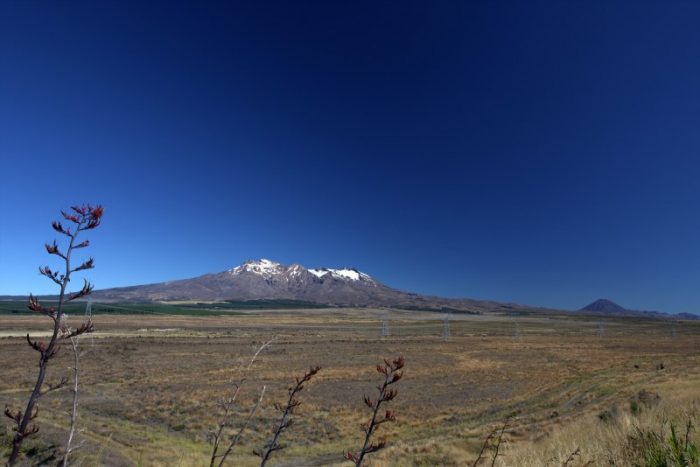 Rangipo Desert is a barren region located in New Zealand. Though it receives a reasonable amount of rainfall every year, the region resembles a desert because of its poor soil quality brought by a series of volcanic eruptions 20,000 years ago.
Because of the infertile land added by persistent dry winds, most parts of the desert are uninhabited. However, Rapingo Desert is home to some very impressive scenery, even serving as a backdrop in some scenes throughout The Lord of the Rings and the Black Gate of Mordor.
3. White Desert, Egypt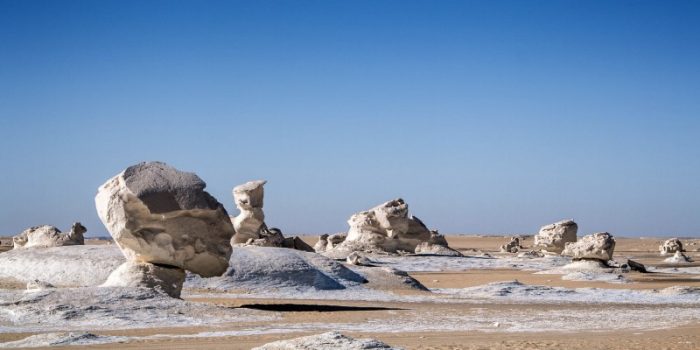 The White Desert is just few hours away from the metropolis and Egyptian capital of Cairo, but the scenery will make you feel like you landed on the surface of the moon or another planet.
This is because of its sheer unusual appearance with rock formations and bright white surroundings.
The desert is very accessible and tourists can camp overnight to witness the changing colors of the landscape from dusk till dawn.
4. Tankwa Karoo, South Africa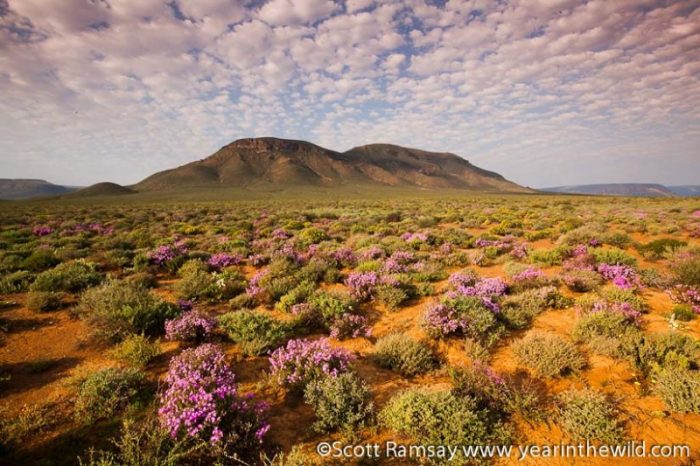 Tankwa Karoo is a national park in South Africa located a few hours away from Cape Town. It is also home to the annual Afrika Burn Festival that is celebrated every April.
Aside from its natural beauty, the park is also known for its spectacular birdlife. Not only that, just recently additional reptile species were said to be found in the desert.
Accommodation is available in Tankwa Karoo, though it still remains largely off the tourist radar.
5. Kyzylkum Desert, Uzbekistan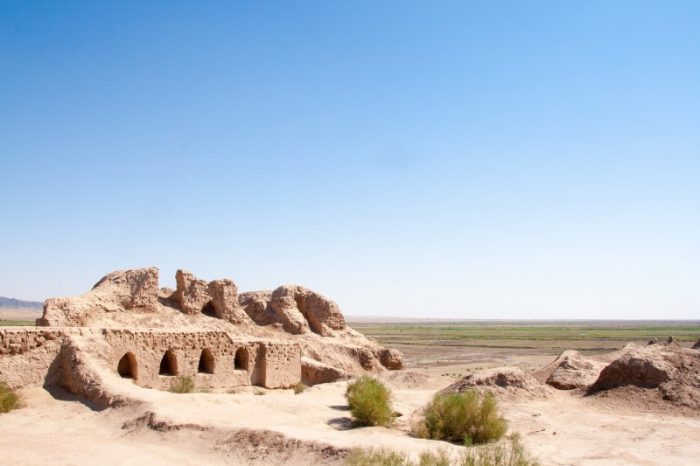 The Kyzylkum Desert is the 16th largest desert in the world and is located in Uzbekistan, Central Asia. It is also called the Red Sand which is the meaning of its name in Turkic languages.
Every year the region receives 4 to 8 inches of rainfall that supports life to some desert plants. Around the oasis are small settlements with domestic animals like horses, sheep, and camels.
Some things that you can do in the desert include bird-watching, camel trekking and a visit to the biggest site of petroglyphs in Central Asia.
6. Taklamakan Desert, China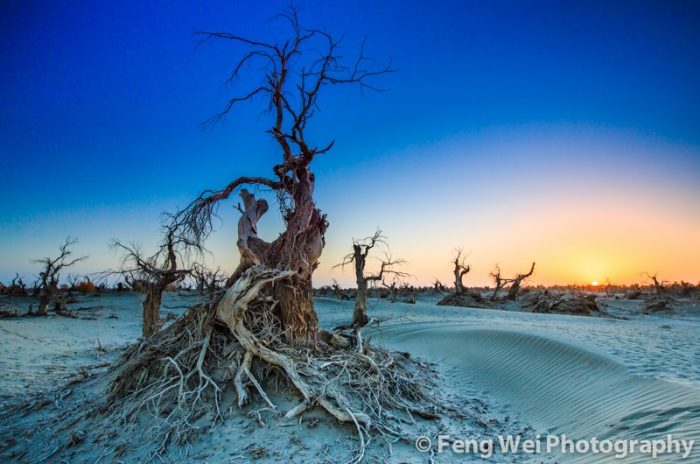 The Taklamakan Desert in China is also known as the "Place of Ruins" or the "Sea of Death". It is the largest desert in China and also one of the world's largest sandy deserts, covering more than 123,550 square miles.
Despite being the warmest and driest desert in China, Taklamakan Desert experiences extremely cold temperatures during winter with a recorded temperature of -25.7 degrees Fahrenheit.
Visitors can reach this beautiful desert by train to witness some amazing wildlife like gazelles, wolves, foxes and if you are lucky, you can spot the rare Siberian roe deer.
7. Tabernas Desert, Spain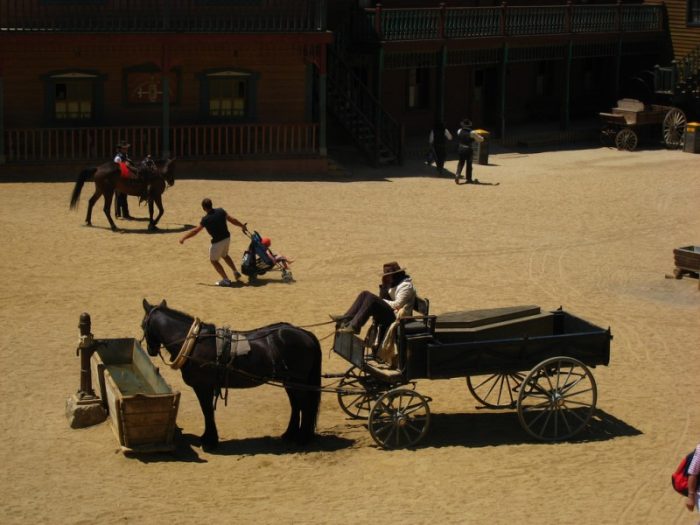 The Tabernas Desert in Spain is the only true desert in Europe. It is known to be the filming location of some classic movies like Exodus, Indiana Jones, Lawrence of Arabia and many more.
Tabernas also serves as the location of the famous spaghetti westerns of the 60s and 70s like the Dollars Trilogy starring Clint Eastwood.
Because it's known as the filming location of most Western movies, a visit to Tabernas will make your movie fantasies transform into reality.
8. Lençóis Maranhenses, Brazil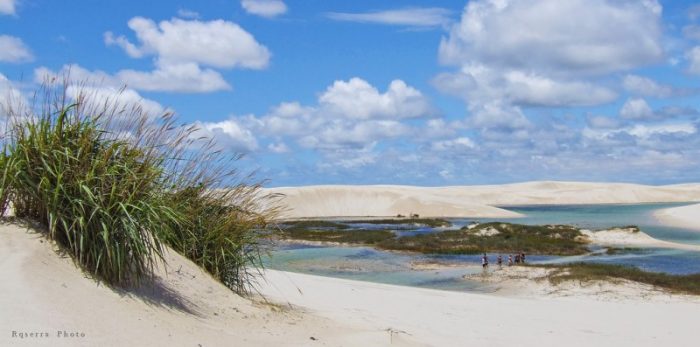 Lençois Maranhenses is a National Park located in Brazil and definitely one of the most beautiful deserts in the world.
The park is known for its vast landscape, white sand dunes, and seasonal rainwater lagoons. It is home to a diverse ecosystem which includes mangrove swamps.
Despite its natural beauty, tourists often overlook Lençois Maranhenses as they seek out for Brazil's better-marketed attractions.
9. Carcross Desert, Canada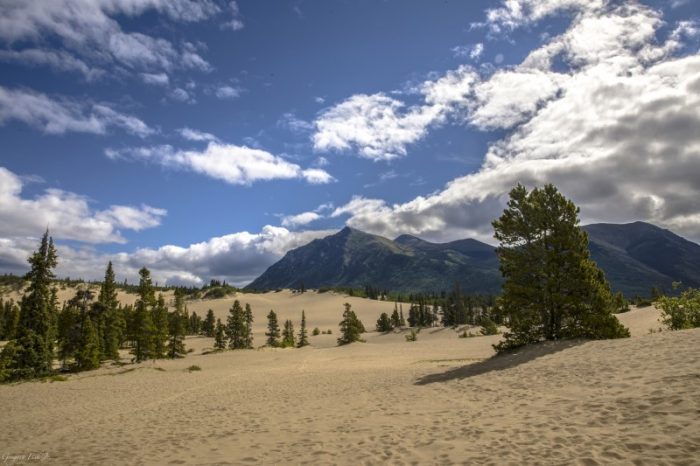 The Carcross Desert in Canada is often considered the smallest desert in the world with an approximate measurement of 1 square mile, or 640 acres.
It was once the bed of a Pleistocene glacial lake and remains arid for thousands of years due to the nearby mountains that block incoming rains.
During summer, you can have some with a sand-board as you can slide down the dunes.
Which underrated desert interests you the most?
These are just some of the most beautiful deserts in the world waiting to be visited.
With their beauty, you'll never regret exchanging a few hours of comfort for a once in a lifetime experience.
These barren landscapes are proof of how beautiful the world we live in is and how significant our natural phenomenons are.