Are you planning a trip to Morocco and looking for some more tips and inspiration before you leave?
In this traveler spotlight, we interview Spanish Human Rights student, Andrea Denegro, to find out about her recent experiences in Morocco and share her tips and insights.
Here's how it went…
Traveler Spotlight: Quick Morocco Travel Tips and Insights To Read Before Going
To start, could you please give us a short introduction about yourself, where you're from and what you do?
Hello, my name is Andrea, I'm from Spain and I study a PhD in Human Rights.
When did you first visit Morocco and where did you go?
My first visit was during July and August in 2013. I traveled to Errachidia to work as a volunteer in a school.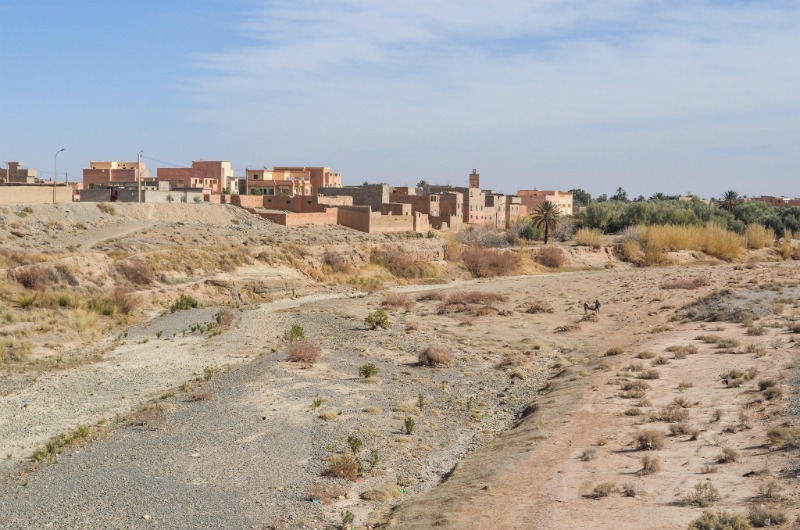 What was it that made you fall in love with Morocco and did it inspire you to return?
I really loved the peace and calm of the city I stayed in.
The kids were really happy there and everyone was generous with us, they gave us sweets and water and everything we needed.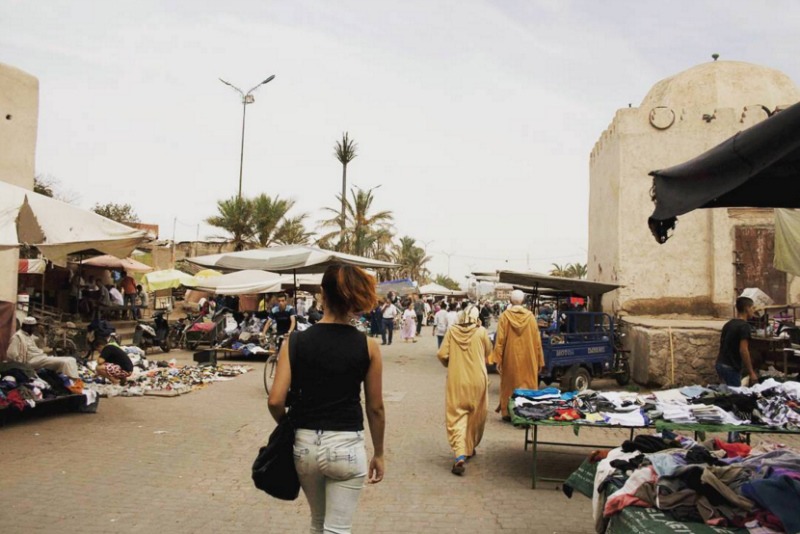 Which Moroccan cities are your favourite and why? Would you recommend these as travel destinations? If so, where do you recommend staying?
I really recommend volunteering in Errachidia and also visiting Essaouira, the whole city, not only the touristic area.
And please, eat here! It's so cheap and they have amazingly fresh fish.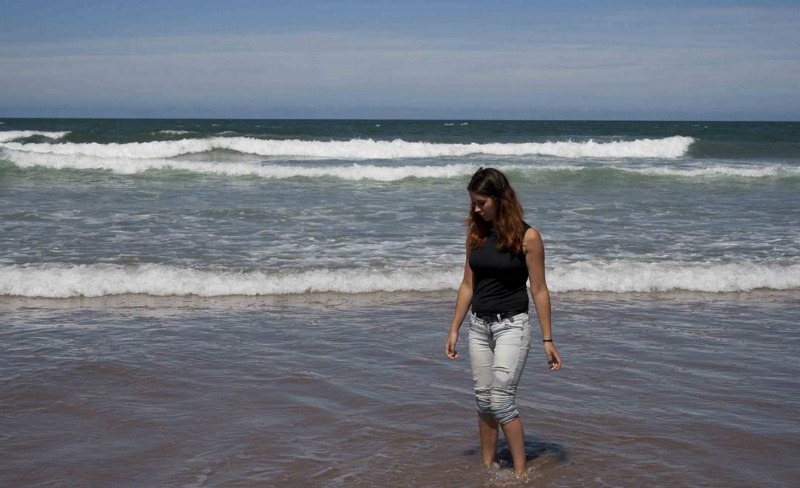 Your absolute top things to do in Morocco?
Number one, stay overnight in the Sahara desert in a town called Merzouga. This was the most amazing experience in my life.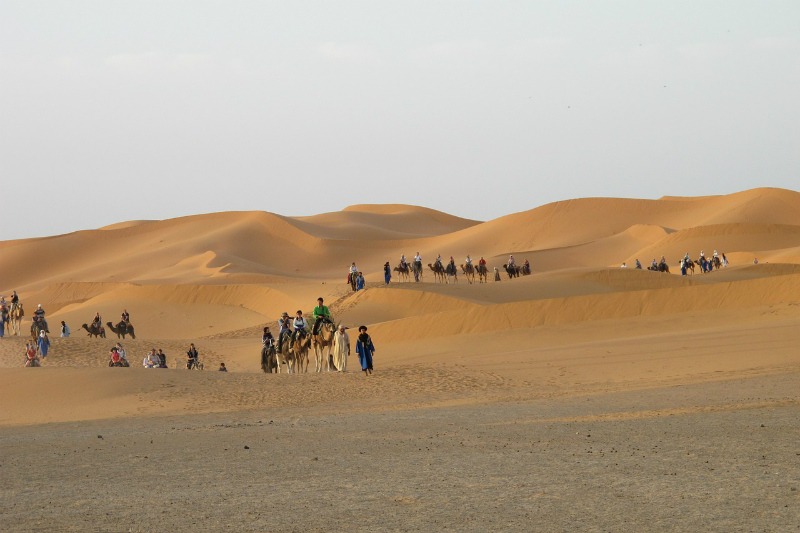 Then simply travel around the country… Visit Chefchaouen, the Dades area and Casablanca and its amazing Hassan Ii Mosque.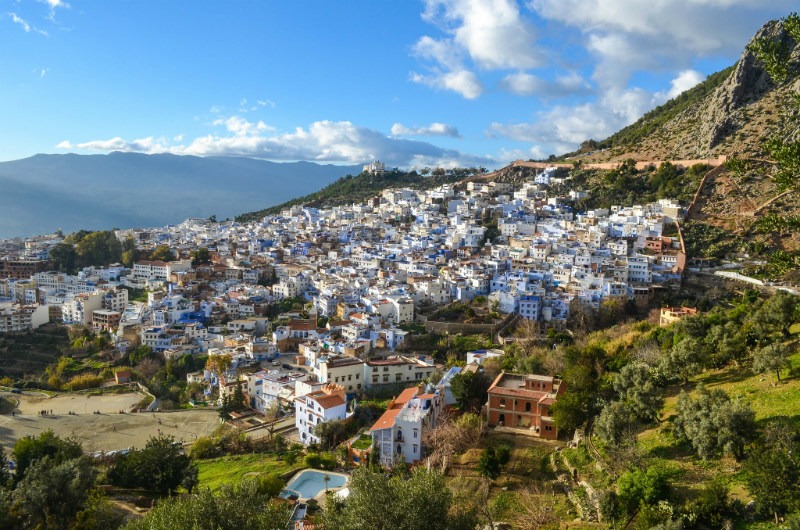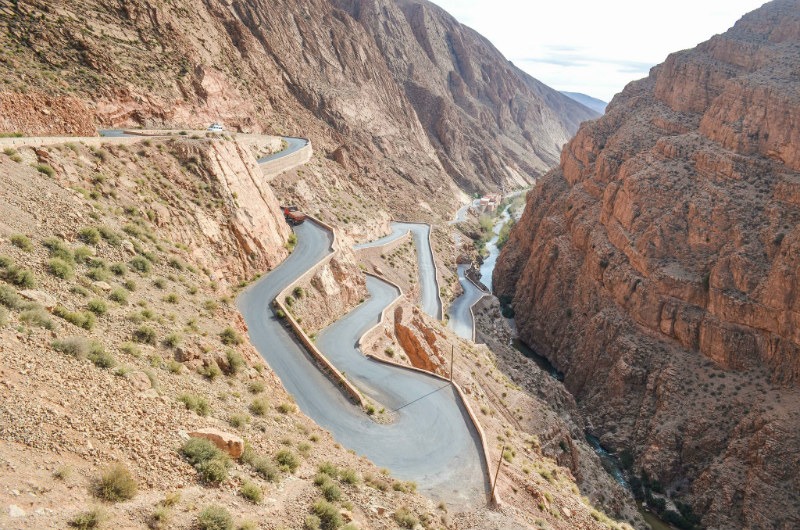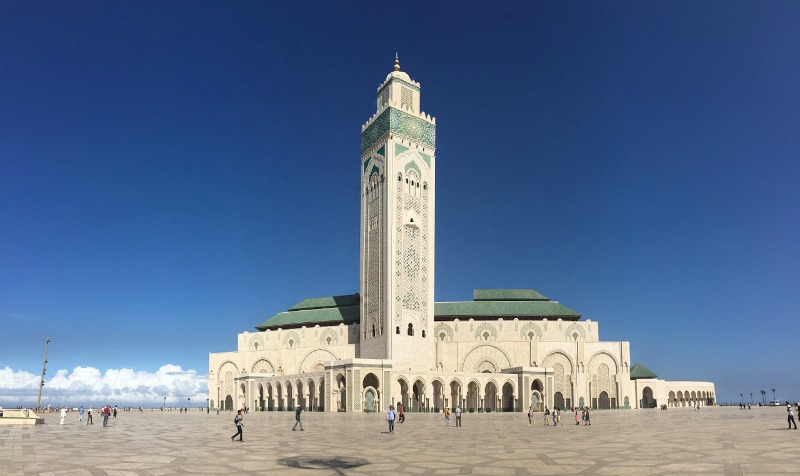 What challenges have you faced in Morocco and how did you overcome them? Should people planning to visit Morocco be aware of these challenges?
The most challenging experience for me was in Jemaa El Fna, Marrakech, where the woman do henna on tourists.
It's important to arrange the price before and make sure everything is clear before paying them. They can be a bit difficult to deal with.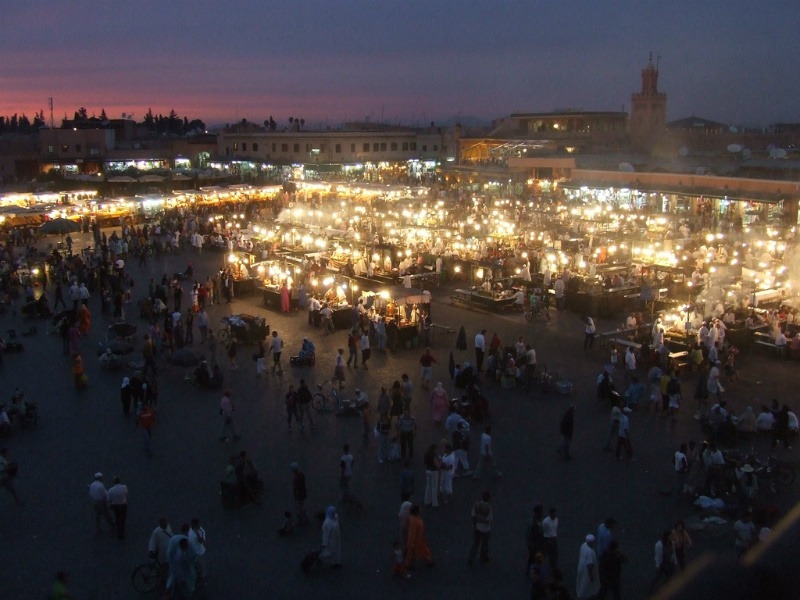 In your opinion, what is the best way to travel in Morocco and why?
For me, the best way to travel here is to involve yourself in the local communities, eat at simple places and taste the real Morocco.
Forget about organised tours and just let things happen.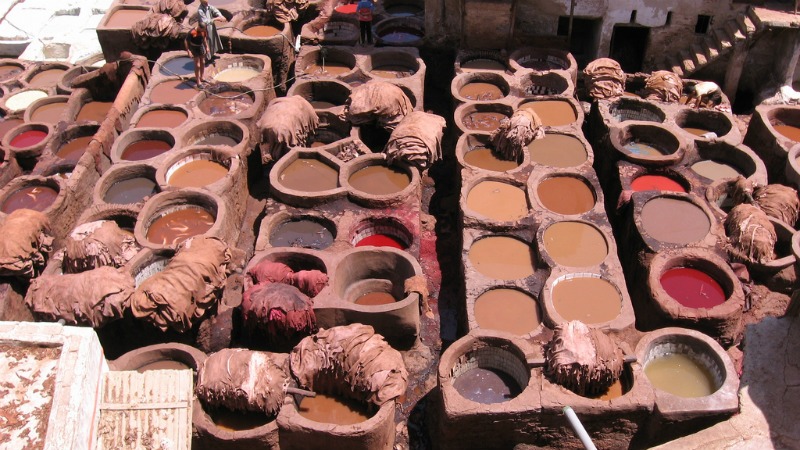 Based on this, what is the approximate cost of traveling in Morocco (accommodation, food, transport, entertainment)?
If you don't want to spend a lot of money, traveling in Morocco can be done on a low budget.
A good hostel or riad in Marrakech may cost around 10 euros per night, breakfast included, which I think is a decent price. Riads are usually well located as well.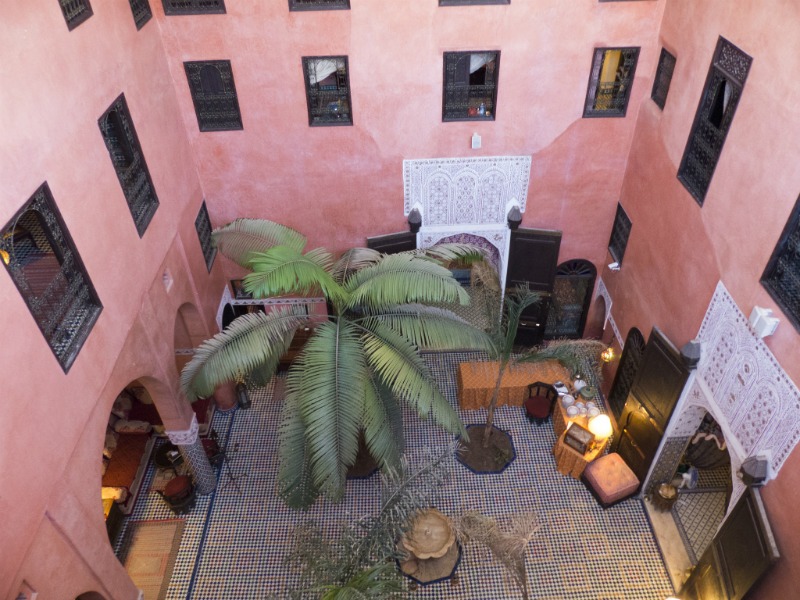 Taxis are also cheap but negotiate the price with the driver before getting in.
Can you share with us three important Morocco travel tips to know before visiting?
Drink your own bottled water
Eat as much msemmen as you can
Morocco is poverty stricken, so be kind and share what you have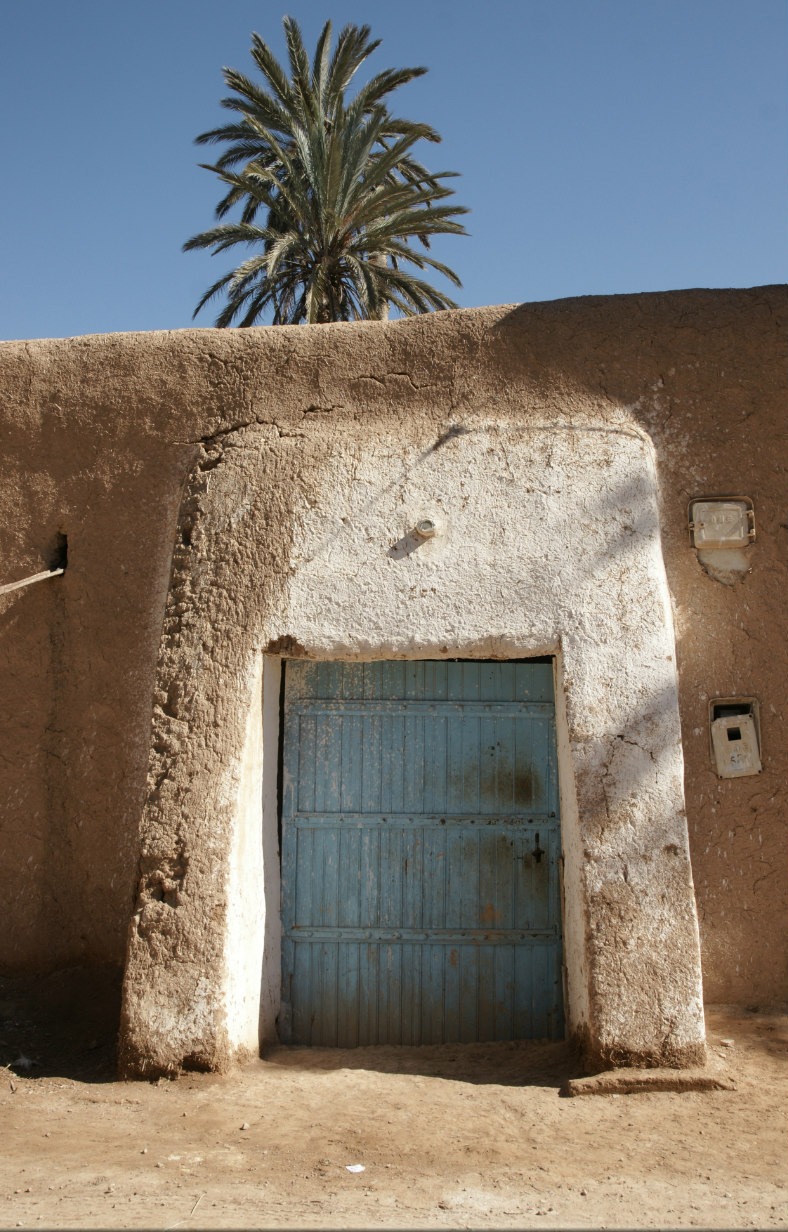 And finally, do you have any last words to inspire everyone reading this to travel to Morocco?
Everyone should try this experience at least once. But if you try once, I'm sure you will make it twice.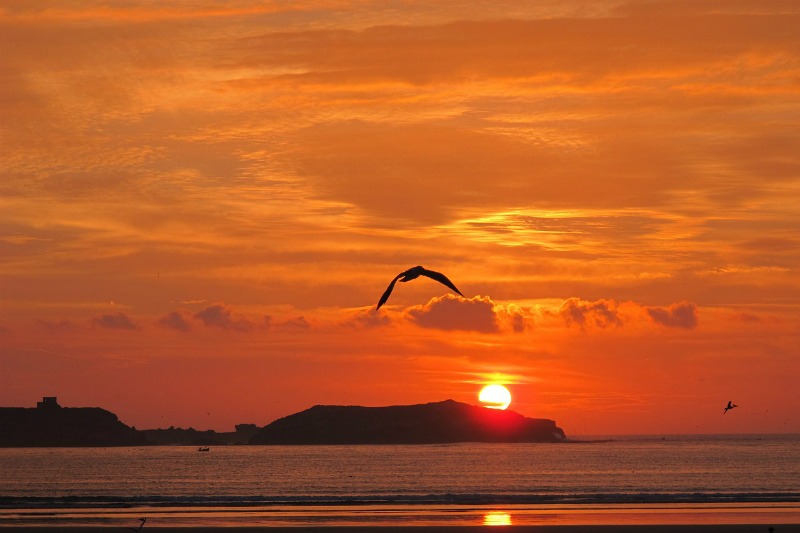 Andrea, thank you for sharing your quick Morocco travel tips & insights!
To learn about Andrea's next adventures around the world, remember to follow her on Instagram: @andreadenegro.
---
Morocco Travel Resources
Morocco Accommodation:
To start looking at your accommodation options in Morocco, choose Hostelworld for budget, Booking.com for comfort or Airbnb for local (and get $25 off).
Morocco Flights:
If you are traveling to Morocco, it is beneficial to use a flight compare site to find the cheapest flights. We recommend and use Cheapflights.com.
Click here to compare and book cheap flights to Morocco
---
Now it's over to you reading this! Leave your answers in the comments section below…
Are you planning a trip and looking for more Morocco travel tips? Leave your questions below and we'll help you out!
Have you already been and know some more Morocco travel tips to add to the list? Let us know!
---
Are you interested in being a featured traveler and sharing your travel tips?
Click here to send an email to us
Share a few words about yourself and your travel experience as well as a link to your blog or favourite social media channel
We'll be in contact!
hbnj;kml