Jason is a 31-year-old photographer who lives in Sydney, Australia. He discovered his passion for traveling and photography just a few years ago and has since been on more amazing adventures than you can count on two hands.
In February 2014 Jason embarked on a trip of a lifetime to New Zealand, where he explored many of the north island's hidden gems.
Now he's here to share all of his best New Zealand travel tips and insights based on his own unforgettable experience...
This Traveler Shares His Top New Zealand Travel Tips To Know Before You Visit
Pin these New Zealand travel tips to your travel board on Pinterest >>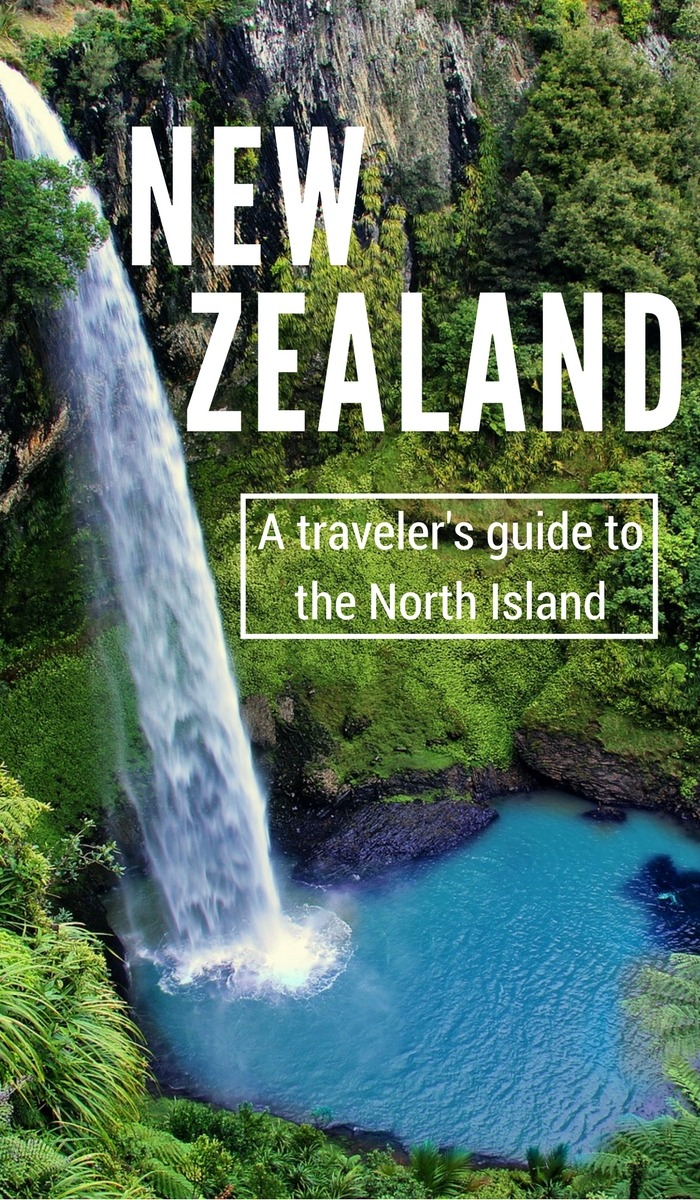 Hi Jason! Tell us a bit about yourself...
I'm Jason, 31, from Sydney, Australia.
I'm pretty new to the scene, and only started traveling at the age of 27, which also sparked my love of photography.
To date, I have visited 13 countries, but plan to continue traveling. Canada, Japan, Greece and Antarctica are just a few places I intend to tick off my bucket list.
When did you first visit New Zealand and where did you go?
My first and only (so far) visit to New Zealand was back in February 2014. It feels like only yesterday when I stepped off the plane at Auckland Airport and was greeted with a Kia ora; (Kia ora is a Māori greeting which means, be well/healthy, and is translated as an informal hi).
I had two weeks off from work so I tried to cram as much sightseeing in as possible. Being a solo traveler with a small budget I discovered the best way to see the sights was on a Contiki tour - I had previously had the chance to travel through Europe on one.
This tour though, was called Northern Choice; it consisted of 10 days, giving me the opportunity to visit several towns and cities on the Northern Island of New Zealand.
I started off in Auckland, traveled north to Paihia, which is in the bay of islands, back down to Auckland, then over to Waitomo, Rotorua, Lake Taupo, Wellington, and down to the South Island where I stayed in Hanmer Springs and finished my tour in Christchurch.
What was it that made you fall in love with New Zealand and did it inspire you to return?
I honestly enjoyed every aspect I got to experience while traveling in New Zealand; I mean their culture was definitely interesting to be a part of.
I was actually in Paihia in the Bay of Islands which is in the far north of the north island of New Zealand during Waitangi Day, which is a public holiday held on the 6th of February every year, to commemorate the signing of New Zealand's founding document - the Treaty of Waitangi in 1840.
I was also invited to participate in a haka, which is a traditional Maori war cry, dance, or challenge. That's something I won't forget.
Their food was another big plus, I got to eat a meal prepared in a hangi, which is a traditional New Zealand Māori method of cooking food using heated rocks buried in a pit oven.
Although, I think the overall winner for me would have to be the breathtaking scenery and the fact that I had the chance to take some amazing shots. From the winding roads to the vast lakes, the magnificent mountains and the beautiful coastline I was won over.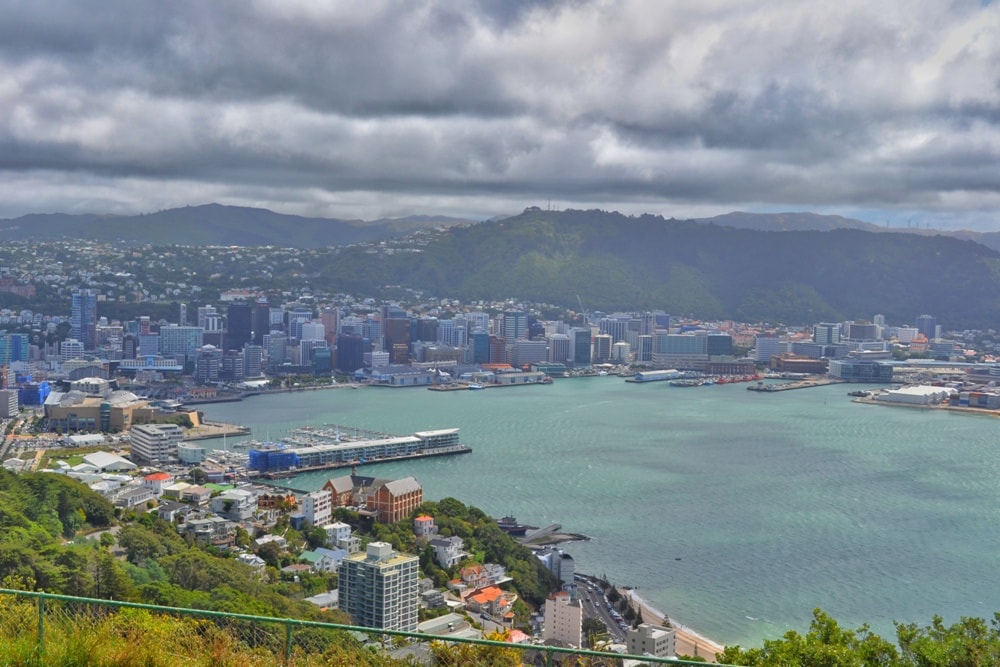 Which New Zealand cities are your favourite and why? Would you recommend these as travel destinations?
There isn't a place I visited in New Zealand I wouldn't recommend, but if I had to narrow it down, it would be Paihia in the beautiful Bay of Islands.
It was a great little town right on the ocean, where you could see and swim with Dolphins, take a trip out to the "hole in the rock", (which is an Island with a 60-foot (18 m) hole at sea level that the catamaran navigates through) or visit the Treaty House at Waitangi Treaty Grounds.
I think that any accommodation, that is within walking distance to the water and the many great restaurants, which provided some of the freshest seafood I've eaten, would be ideal. Ramada Suites and the Waterfront apartments are just a few in that area.
Your absolute top things to do in New Zealand?
White Water Sledging in Rotorua was exhilarating, (it's like white water rafting but without a raft! Not for the faint hearted).
Taking time to relax in the hot springs (also in Rotorua) which I did afterwards to recover from all the bumps and bruises from the sledging.
If you are looking for something a little more laid back, I would recommend Black Water Rafting in Waitomo, not as daunting as it sounds, I promise. You get to travel down a quiet underground river in an inner tube and appreciate the Glow Worms above your head through the caves.
For all the Lord of the Rings and the Hobbit fans, no trip to New Zealand is complete without a visit to the set of the Shire, which is located in Hobbiton.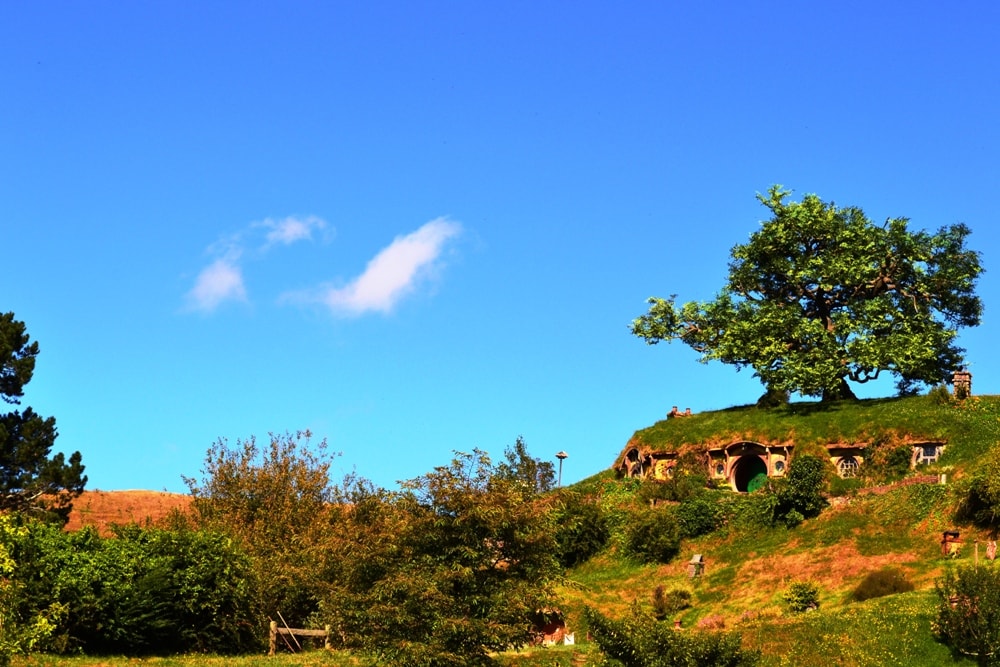 What challenges have you faced in New Zealand and how did you overcome them? Should people planning to visit New Zealand be aware of these challenges?
I have to admit coming from across the ditch in Australia I assumed the two countries would be very similar in climate, but I underestimated the power of the sun.
In New Zealand, also known as "the land of the long white cloud", I found that even the most overcast of days can result in getting horribly sunburnt, which I learnt the hard way.
My recommendation is to keep covered and always have a tube of SPF50+ sunscreen on hand.
In your opinion, what is the best way to travel in New Zealand and why?
If you are a younger person (18-30 something's) and looking for a stress-free holiday, I would recommend booking a tour group, Contiki or Top Deck, just to name a couple.
Whether you are traveling solo like I did, or with a group of friends, this is the best way to see and experience what New Zealand has to offer for a fair price, all accommodation, some meals, and transfers taken care.
It's also a great way to make new like-minded friends from around the world.
If you're not in that age range, or if you like to do your own thing, I suggest renting a vehicle and driving yourself.
Traveling from town to town is a great way to see everything, the towns are very close together, and there were also plenty of great photo opportunities just off the beaten path.
Based on this, what is the approximate cost of traveling in New Zealand?
When I traveled, the Aussie dollar was just a little bit better than the New Zealand dollar, but the Goods and services tax at 15% pretty much levelled out the difference in exchange rates.
My accommodation and transport were included in my tour; so really, I only needed spending money for a few meals and entertainment.
For the 12 days, I budgeted $100 NZD/Day and that ended up being enough to really enjoy myself. Some days I had more than I needed so I was able to splurge a little on souvenirs at the end of my tour.
Pre and post tour I stayed in the Ibis hotels in Auckland and Christchurch for around $100 NZD/night.
Fish n' chips was around $12 NZD, most meals were less than $30 NZD, I found the average price for a beer in a pub was between $4-$6 NZD, and an adult price for the Hobbiton Movie set tour was $79 NZD.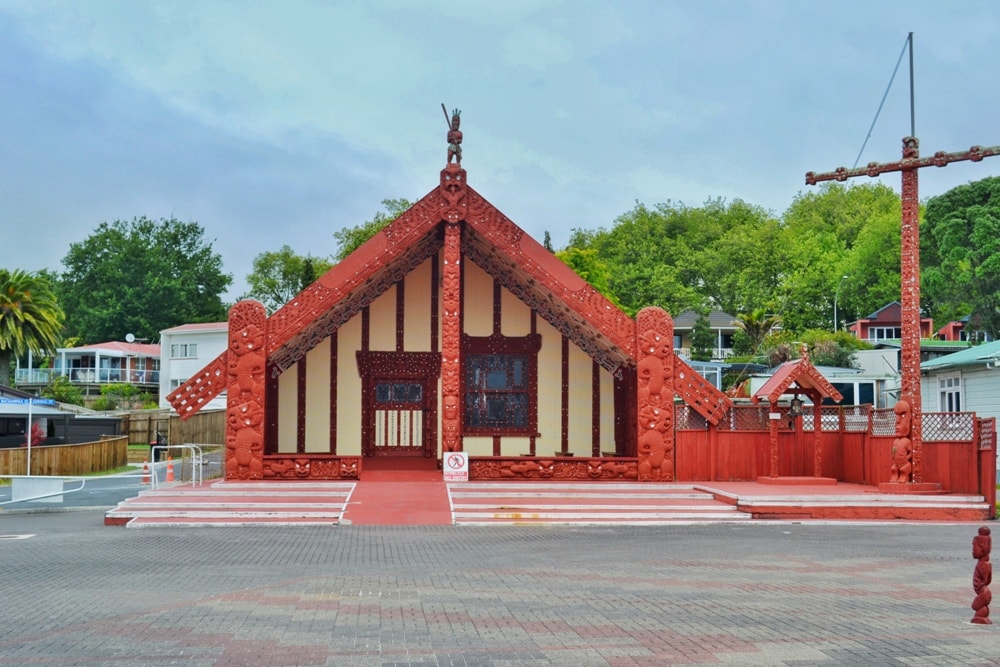 Your top go-to resources for booking flights, accommodation and tours in New Zealand?
I do all my research for flights and accommodation to all my holiday destinations on Expedia. I find out who is offering the best deals then usually book directly through the supplier.
When it comes to things to see and do in New Zealand I can't go past the official tourism website http://www.newzealand.com
Can you share with us three important New Zealand travel tips to know before visiting?
Never leave home without travel insurance, and make sure the travel insurance covers the things you want to do whilst in New Zealand - some travel insurance companies won't cover you for Sky Diving, Bungee Jumping or Quad biking, all of which New Zealand is famous for.
Respect the culture, if your visit includes a stop at a marae (Maori meeting house) you'll need to get permission to enter.
It is customary to greet your hosts with a hongi – a traditional Maori welcome by touch of the noses.
Visitors to marae are often welcomed with a powhiri (formal welcome) and a wero (a challenge) and it's important to be quiet and respectful while this happens.
Make sure you ask permission before taking photos, here is a really helpful link - http://www.backpackerguide.nz/maori-etiquette-visiting-marae/
People often tend to mistake Aussies and Kiwis when we travel overseas, but the two countries couldn't be more different, for example, there are no animals trying to kill you in New Zealand (that I came across) and the scenery is more similar to Ireland or even Canada in the Alpine regions.
Kiwis are some of the most welcoming people on earth....
Unless the Wallabies somehow manage to beat the All Blacks in a game of Rugby, then it's best to avoid that touchy subject.
And finally, do you have any last words to inspire everyone reading this to travel to New Zealand?
If you're thinking about it, do it, go now, you won't regret it, and what are you waiting for?
The people are so friendly and welcoming, it's staggeringly beautiful, it has a unique Maori heritage and culture, and the food and wine was incredible.
Seriously, it's choice bro.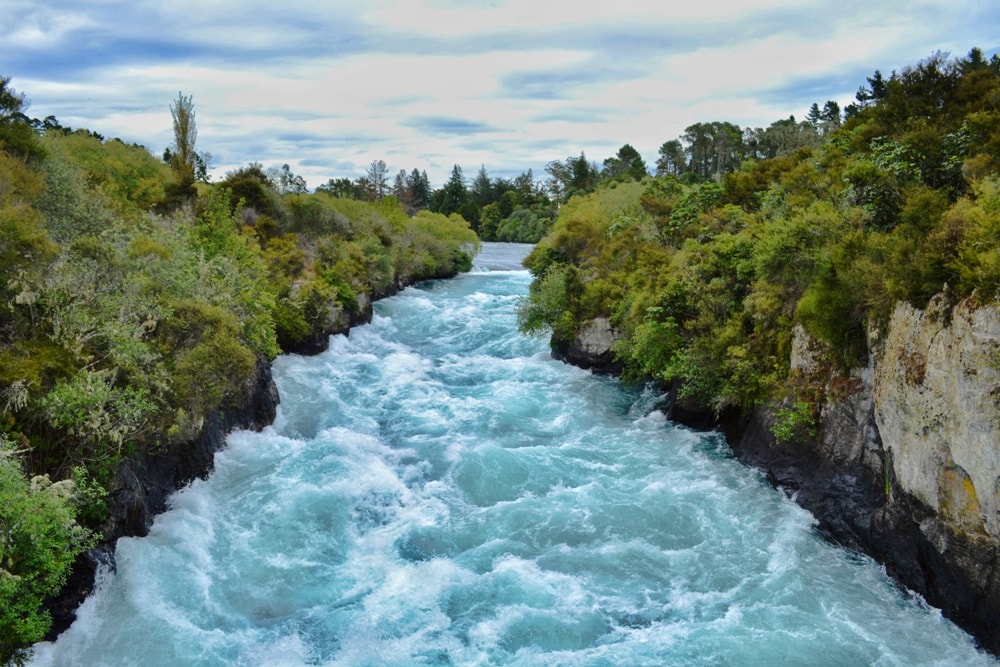 Jason, thank you  for sharing your awesome New Zealand travel tips!
To learn about Jason's next adventures around the world, remember to follow him on Instagram: @utopian_trailblazer and Facebook.

---
New Zealand Travel Resources
New Zealand Accommodation:
To start looking at your accommodation options in New Zealand, choose Hostelworld for budget, Hotels Combined for comfort or Airbnb for local (and get $25 off).
Want stylish accommodation you can afford? Enter your dates and Hotels Combined will scan all the top booking sites (Booking.com, Hotels.com, Expedia, etc) for the cheapest hotel prices possible:
New Zealand Flights:
As you'll be flying to New Zealand, it is beneficial to use a flight compare site to find the cheapest flights. We recommend and use Cheapflights.com.
–> Click here to compare and book cheap flights to New Zealand
New Zealand Activities & Experiences:
When it comes to booking activities in New Zealand head over to RTWBackpackers.com and use the promo code STORYV5 to save 5% off everything on the site, including some awesome north island packages!
---
Now it's over to you reading this! Leave your answers in the comments section below…
What are your plans for your New Zealand trip? Where are you thinking about heading and what kinds of activities would you like to try? After reading through these New Zealand travel tips have you got some more trip ideas up your sleeve? Let us know below!