Antonio Desiderio is 26 years old and lives in Naples, Italy, where he studies economics at university.
One of his greatest passions is photography and he loves traveling to new places and discovering the real beauty behind them.
In August 2016 Antonio traveled to Seville, Spain for the first time to visit his girlfriend who studies there on the Erasmus Programme.
Now he is here to share his best Seville travel tips and things to do in this beautiful Spanish city…
This Guy Shares His Seville Travel Tips And What To Know Before You Visit…
Pin these Seville travel tips to your travel board on Pinterest >>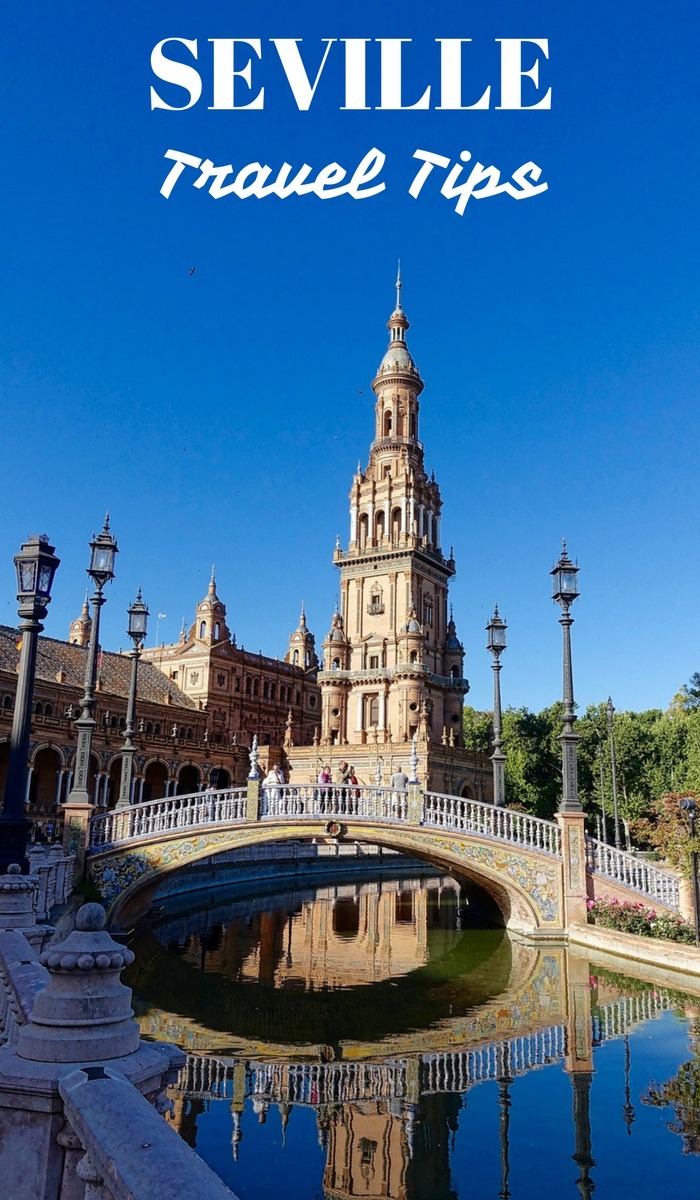 Hi Antonio! Tell us a bit about yourself…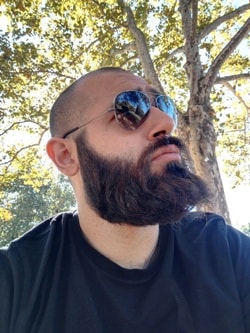 I am Antonio Desiderio, a 26 years old Economics student from "Federico II" in Naples Italy. I am really enthusiastic about photography, I like to discover the places I visit to see what is behind them, and so discover the "real life".
In fact, when I visit a new place I do not think to photograph only the monument but I look at what is behind it because sometimes we focus on what is beautiful (but "fake) and we do not see what is behind it well enough, something may not be beautiful but it is real.
During my trip to Seville, I attended a wonderful parade, however what really surprised me wasn't the colourful parade but what I called the "after parade".
Hundreds of street sweepers cleaned up the whole road full of candy and sweets in an extremely short time and in an impeccable way. That made me think how polite, clean and tidy Seville was.
I plan to visit Ireland and Norway on the road and then I would like to discover the green Azores Islands.
When did you first visit Seville and where did you go?
I visited Seville for the first time last August, my girlfriend moved there because she's doing the "Erasmus Programme". I visited:
1 – The Alcazar, which was used as a location for scenes in Game of Thrones.
2 – "Metro parasol" known as "Las setas" in Plaza de la Encarnación.
3 – The picturesque neighbourhood of "Macarena" where there is also the Andalusia Parliament.
4 – Triana, which is a neighbourhood and administrative district on the west bank of the Guadalquivir river, it was originally a gypsy's (gitano in Andalusia) ghetto.
5 – "Plaza de Espana" built for the 'Ibero-American exposition in the 1929 and used as a location for some scenes of Star Wars (Episode II).
6 – I also joined a guided tour (free), available in different languages. The guide showed us the centre of the city and some of the curiosities, for example, that the graffiti on the Cathedral was written in bull's blood to celebrate the completion of a doctorate degree.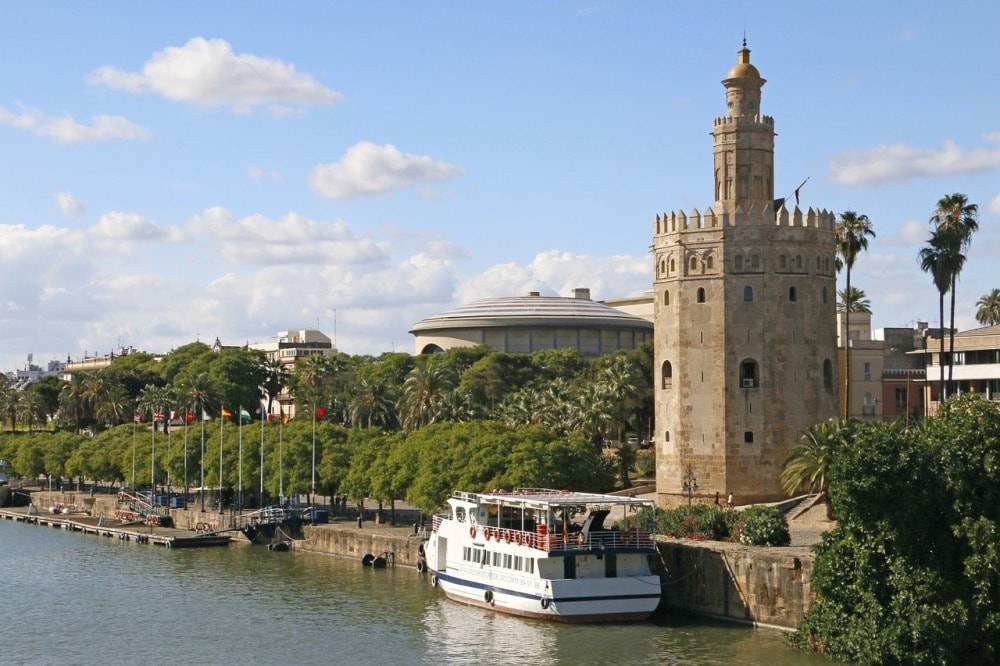 What was it that made you fall in love with Seville and did it inspire you to return?
Seville is a fantastic city for its history, its curiosities, its culture and for a photography lover it's the best, due to the great light and multiple subjects.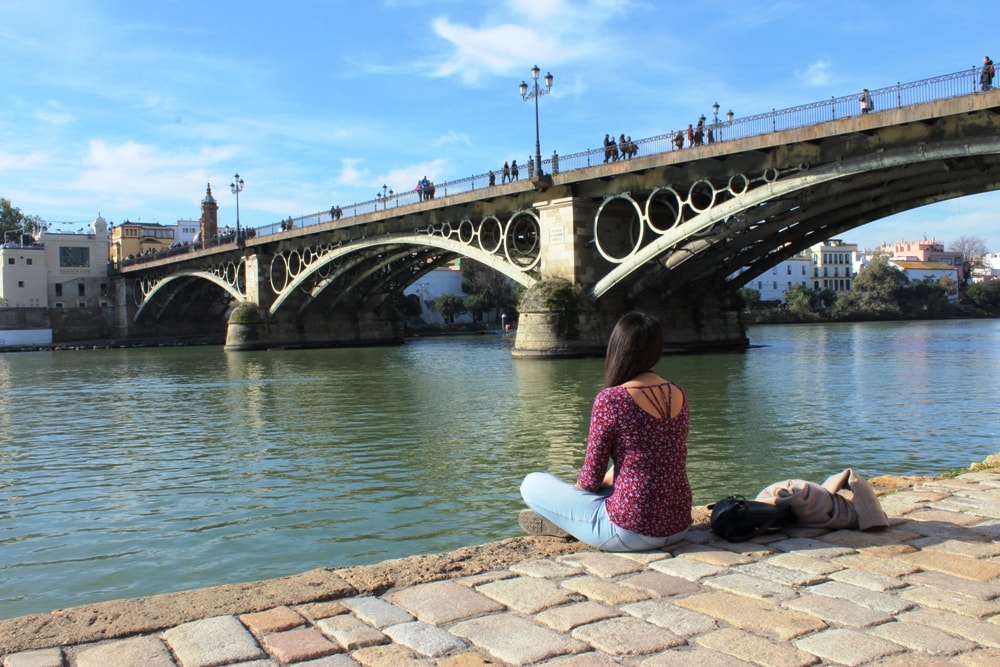 Your absolute top things to do in Seville?
1 – You can not go to Seville and not visit "las setas" a wooden structure, 70m in height where you can see the whole city. The ticket is €3 and it includes a drink at the bar on the top. I suggest going there during the sunset as it is the best time.
2 – Nearby there is the Alcázar, a must during your visit. It was built during Muslim rule with Gothic influences, the entrance is free for people under 26.
3 – Just opposite to the Alcazar palace there is The Giralda, the bell tower of the Seville Cathedral. It was originally built as a minaret during the Moorish period, with a Renaissance-style top subsequently added by Spaniards.
The Giralda was registered in 1987 as a World Heritage Site by UNESCO along with the Alcazar and the General Archive of the Indies. The tower is 104.1m in height and remains one of the most important symbols of the city, as it has been since medieval times.
The tower has a ramp with 35 segments wide and tall enough to allow a person to ride on horseback to the top of the Moorish tower. The Christian addition has a final stair with 17 steps leading up to the bells.
4 – In the same area, you can visit the Juderia, built near the walls of the Alcazar. It was a Jewish ghetto. It is currently one of the coolest places for a crazy night out.
5 – Moving to "Plaza de Espana" you can find a lot of restaurants. The best ones are: "Los Coloniales" and "Gorda de las setas". Keep in mind to try some "tapas", really affordable, 2 – 4 euro. In Seville you can eat at any time, Sevillians go to tapas bars share a tapa and a cerveza (beer). Locals recommend drinking an iced cruzcampo beer made in Seville.
6 – The best nightlife is in the ALFALFA district, I advise you to stop at the "GITANA LOCA" which has affordable rates (glass of beer at less than €1) or "Alameda de Hercules" where there are many bars and restaurants.
7 – A must during your trip to Seville is to watch a flamenco show. It is a unique style of music and dance that was born in Andalusia by the gypsies. You should go to the "Carboneria", a place that doesn't look too luxurious, but where you can see the original flamenco and drink a good sangria during the show.
8 – I also recommend that you see "La Isla de la Cartuja", a neighbourhood built for the EXPO '92 that now is in disrepair.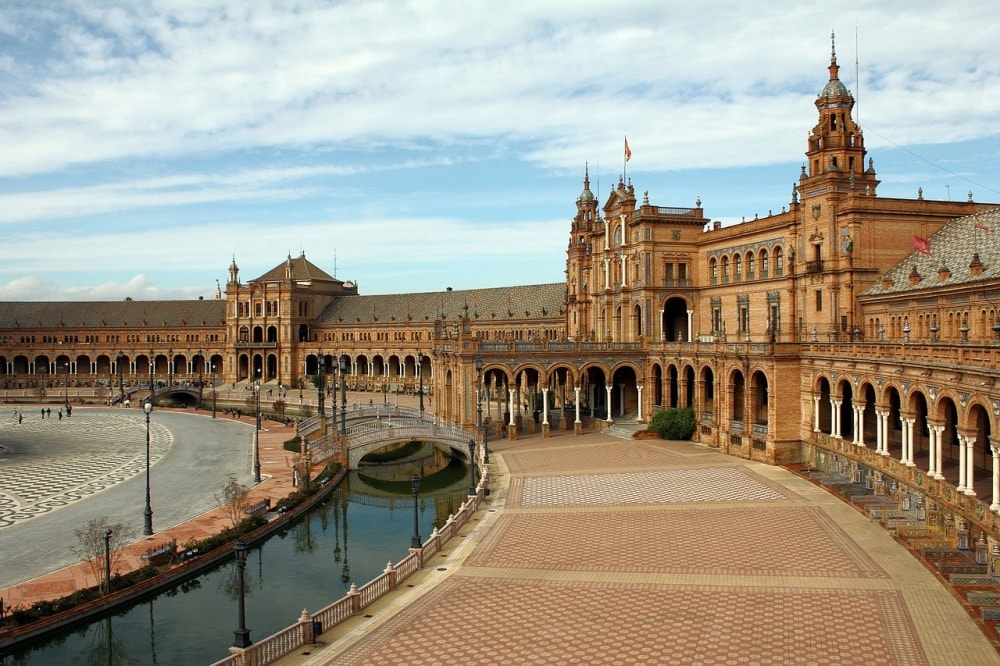 What challenges have you faced in Seville and how did you overcome them? Should people planning to visit Seville be aware of these challenges?
As I said earlier the first time I visited Seville was last August when it is very hot almost 50° Celsius.
For this reason, I suggest that you visit Andalusia in spring or early winter so that the temperature is not very high and the days are still long.
If you go in the summer, I recommend bringing a hat with you, sun-cream and drink a lot of water.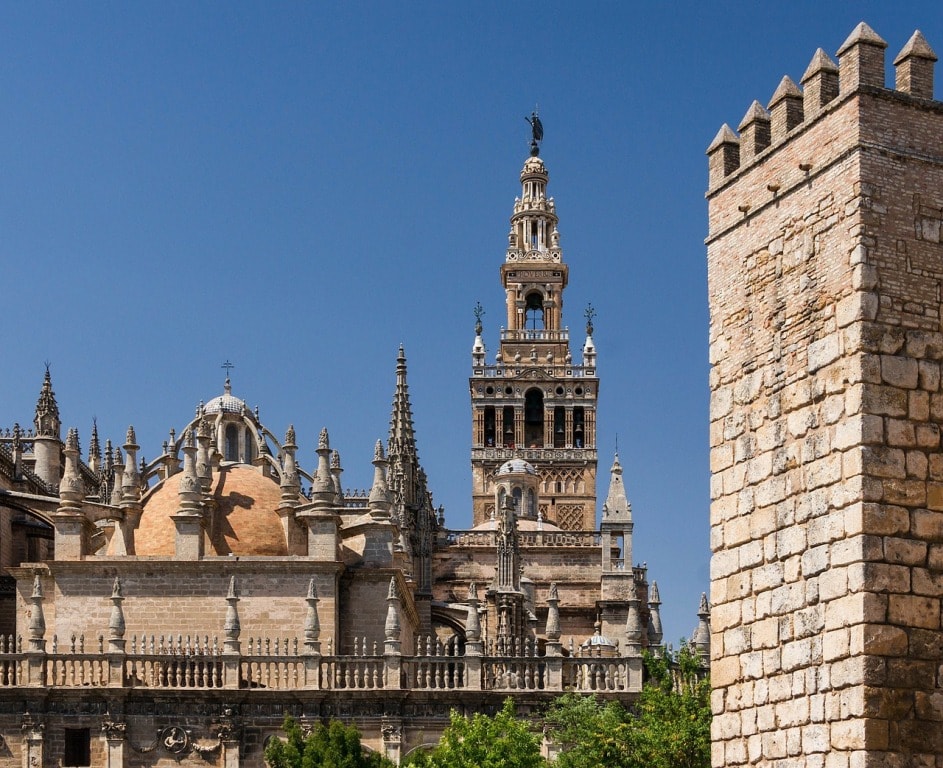 In your opinion, what is the best way to travel in Seville and why?
I suggest booking accommodation in the city centre so that you do not have to use the public transport a lot. Almost everything is located in the city where you can walk.
Hostels are cheap and very nice, but of course, not everyone likes hostels.
A good tip is not to take accommodation near the Cathedral in the summer, because of the smell, which could be annoying.
For the bicycle lovers, Seville offers one of the best cycle roads in Europe and offers a great and affordable bike sharing service (Sevici).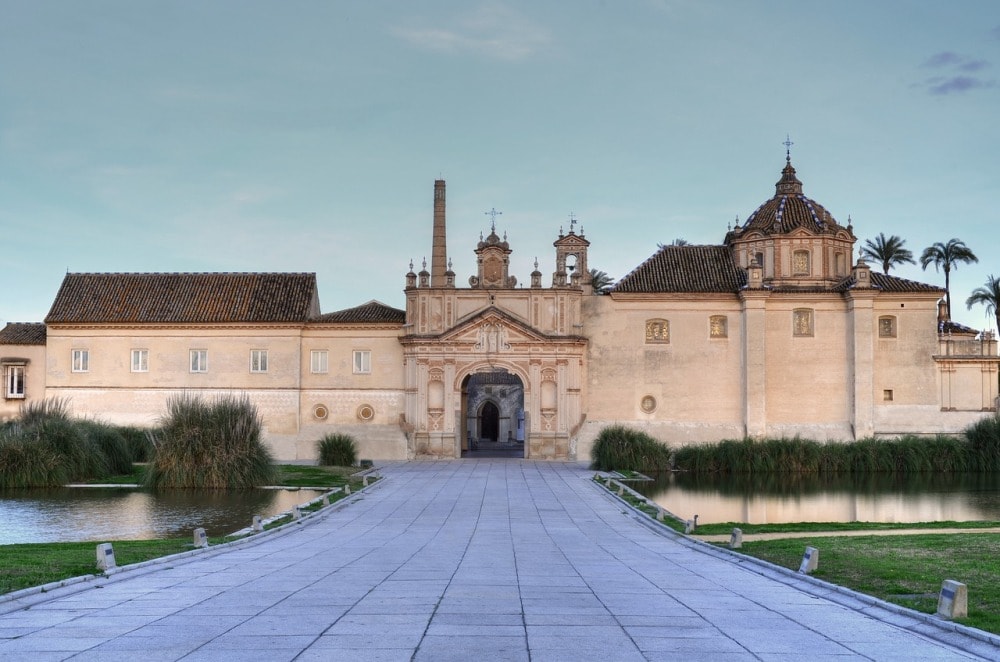 Based on this, what is the approximate cost of traveling in Seville?
The cost of living in Seville is quite low, eating out is almost cheaper than home (which is why restaurants are always full, and there are always lots of people in the street).
The cost of public transport is quite high, in fact, do not buy a single ticket but a travel card, which is cheaper by about 20-30%.
My advice is to get a subscription to Sevici, the first 30 minutes are free, but bikes can be laid and resumed instantly, so you have another 30 free minutes.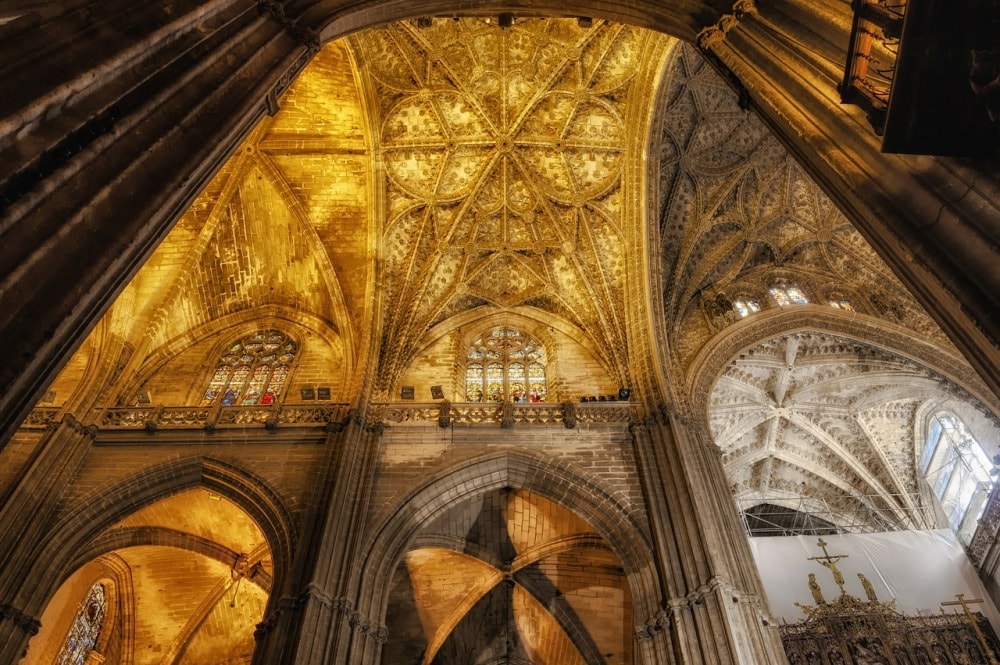 Your top go-to resources for booking flights, accommodation and tours in Seville?
I flew from Italy so the cheapest company was Ryanair.
When you arrive at the airport the best option is to take bus EA that leaves every 30 minutes and costs 4 euros for a trip to the city centre. You can buy the ticket at the bus stop or pay by credit card.
As I already mentioned before I advise renting a bicycle and moving around the city with it. Then I suggest looking for free tours, like the one I did (they had a purple umbrella).
Tips are welcome but not necessary.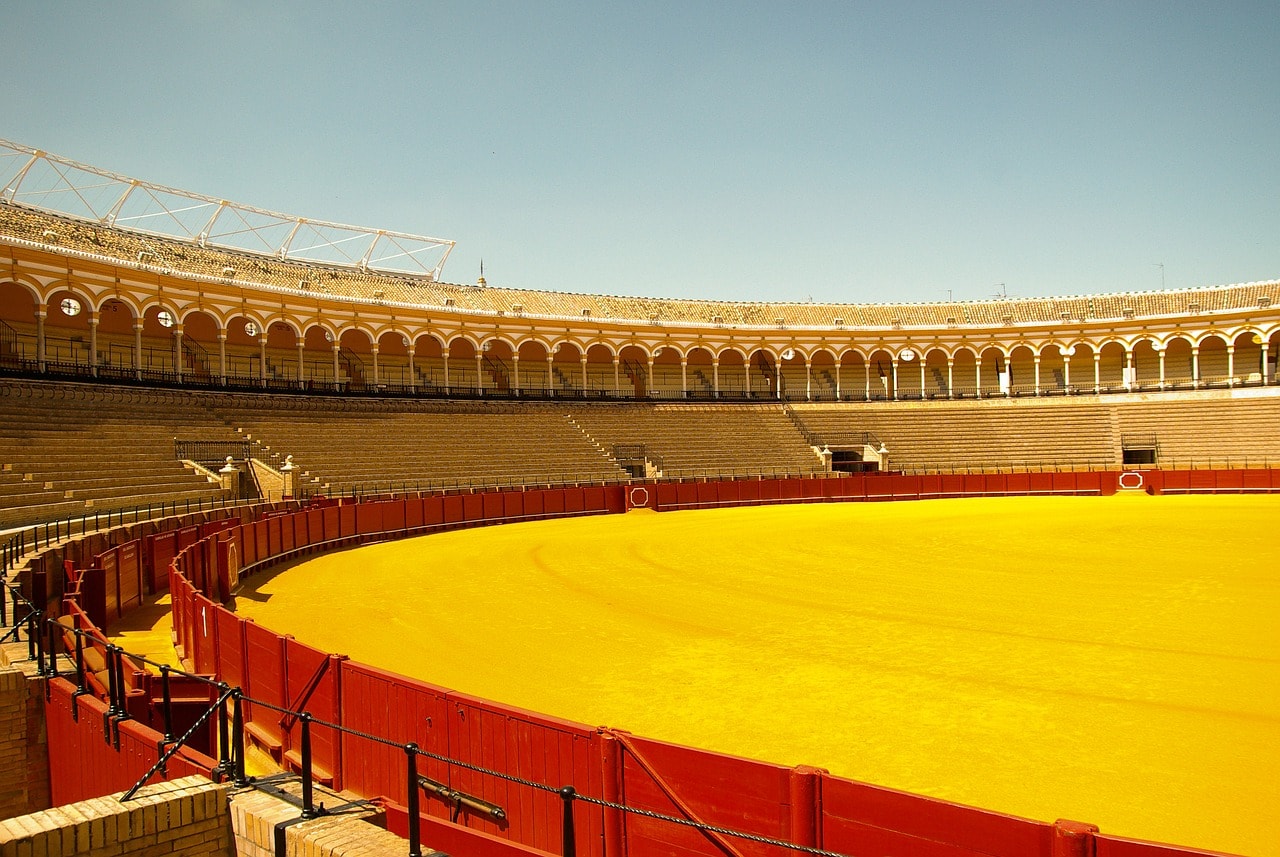 Can you share with us three important Seville travel tips to know before visiting?
To all of you, I suggest visiting Seville during the Christmas time or the Epiphany. In this period the city is really gorgeous with lights and many events, like the parade I was talking about. The parade lasts about 6 hours and goes through all the city centre.
After the Christmas holidays, the best times are the "Feria de Abril" and "Semana Santa", folkloric period. During these time there are a lot of exhibitions where you can walk around the city and meet people who are dressed up. Take a jump into the past!
For those who are interested, I advise checking out the "Corrida" (bull fight), a custom that may be debatable but is still a typical Spanish cultural activity. If there is not a fight you can always visit the plaza de Toros. On Sunday, visits are free to all museums and the plaza de Toros.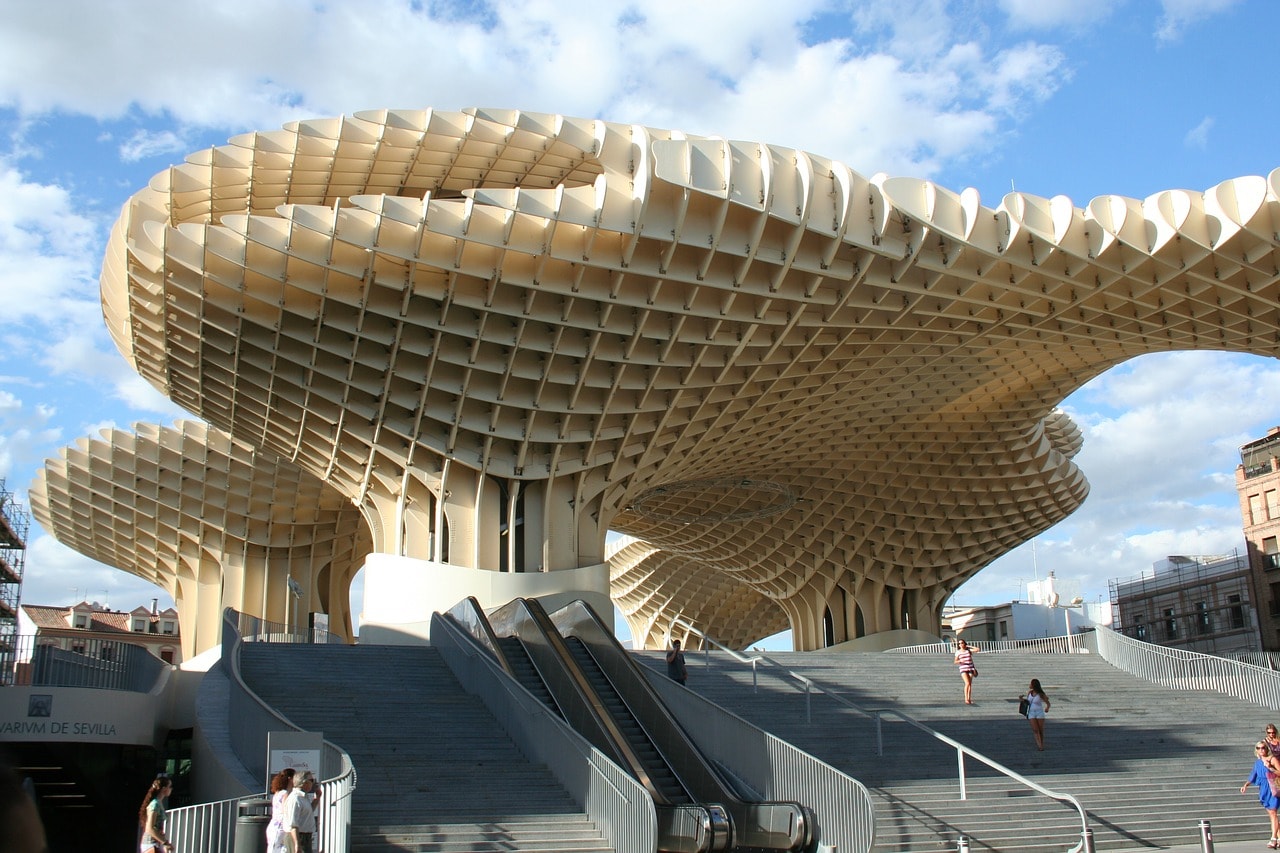 And finally, do you have any last words to inspire everyone reading this to travel to Seville?
Why visit Sevilla? Because it is a fantastic city which is very folkloric, clean and home to polite people. You can eat well and drink a lot of cerveza, that's why people here are always nice and friendly but never annoying.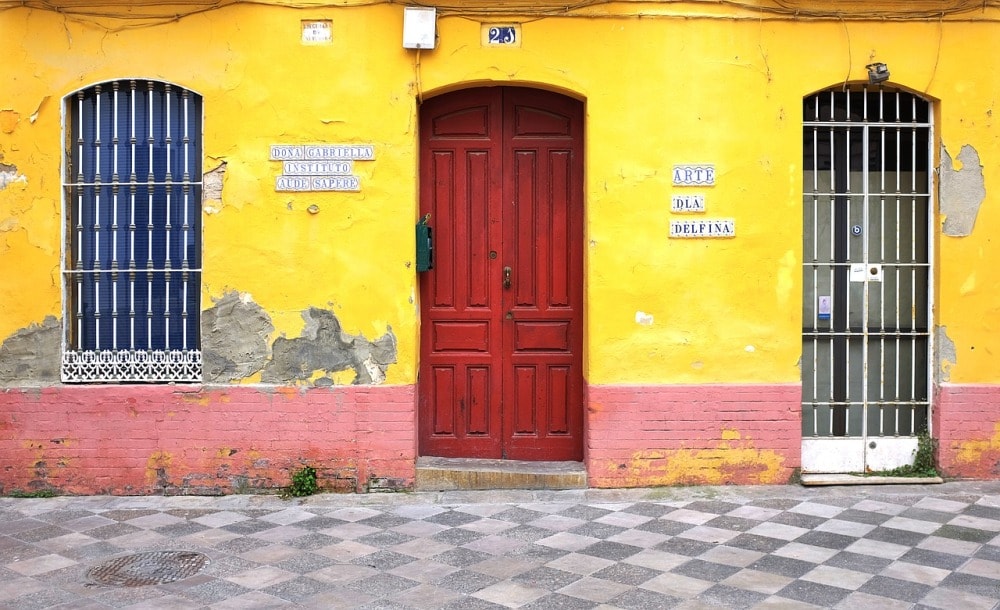 Antonio, thank you so much for sharing your amazing Seville travel tips and inspiration.
To learn about Antonio's next adventures around the world remember to follow him on Instagram.
---
Seville Travel Resources
For a detailed travel guide to Seville, check out this post on the best things to do in Seville when you're short on time.
Seville Accommodation:
To start looking at your accommodation options in Seville, choose Hotels Combined for the top hotels in the area or Airbnb for the best local apartments, villas and houses (and receive a discount).
Seville Flights:
If you are flying to Seville, it is beneficial to use a flight compare site to find the cheapest flights. We recommend and use Cheapflights.com.
–> Click here to compare and book cheap flights to Seville
---
Now it's over to you reading this! Leave your answers in the comments section below…
Are you planning a trip to Seville, Spain and looking for more Seville travel tips? Leave your questions below and we'll help you out!
Or do you have more Seville travel tips to share? Let us know!