Have you ever wondered what constitutes the ultimate packing list for women? It is quite daunting figuring out what to pack as you travel for your vacation, whether it's one week, month, or even a year, especially if you have not visited the place before.
The good news is that with the right staple items, you can travel anywhere without having to break a leg purchasing clothes. We have compiled for you a list of our tried and tested products that even after such a long time on the road, they still come in handy.
Depending on where you are going, feel free to pick the items that will work for you.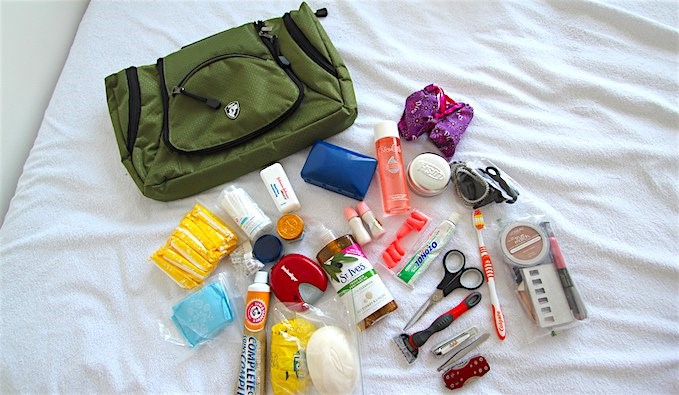 Clothes to Pack
If you are planning to go to places where clothes are cheap such as India, you do not have to stress about carrying lots of clothes. Here, you can get clothes as cheap as $3 to $6, reasonable, right? On the other hand, if you are going to Europe, Oceania or any remote place where you cannot easily access cheap clothes, I hope this packing list will help you.
If you are going to hot climates, be sure to carry the following.
Five or so sleeveless tops that you can easily mix and match
Five plus pairs of shorts. Avoid heavy jeans in humid places as they take too long to dry
Three long skirts or dresses especially if you are going to conservative places
A pair or two of thin socks
flip flops
Hiking shoes
A hat and sunglasses
If you are going to cold climates, make sure you carry the following.
3 to 4 t-shirts
Thick pants
Four pairs of socks
2 to 3 pairs of leggings
Long-sleeved shirts
Dresses or tunic shirts
Comfortable underwear
Jacket or sweater
Also, remember to carry some flip flops and running shoes
Of course, all this will depend on how long you are staying there and your personal preference, as well.         
If you are not sure about what kind of toiletries to carry, worry not; all you need is just the basics: shampoo, soap, deodorant, and conditioner. Dove and Pantene products seem to be a favorite to so many female travelers. Other toiletries include a toilet bag, travel bottles, floss, toothbrush and toothpaste, sunscreen, makeup, application brushes, and nail clippers (if you are staying for long).
It might be essential to carry some over the counter medications. Refer here for a more detailed list of what kind of medicine to bring. It might not be easy to access a doctor while on vacation; as such, carrying some medications might save you a lot.
If you like, you can carry your pillow, though some hostels and hotels provide them. Having your own will make your trip a lot easier. Other practical items that will come in handy include a hanging line, packing cubes, headlamp (especially if you are traveling to remote areas), diva cup, and a Sarong to cover temples and towels easily. This list will also depend on where you are going, with whom, and how long you intend to stay there.
Conclusion
Do not forget to carry some locks and padlocks to keep your valuables safe throughout your vacation. If you like, you can put tags on your suitcases for easy identification in case they get lost.