Summer is here, and it is about that time of going to the beach. You check through the wardrobe, and there is probably nothing you can comfortably put on.
Do not worry; we are here to help. Whereas light and breezy clothes should dominate your wardrobe choices, if you want to have a good time and be comfortable, avoid those T-shirts and raggedy jeans.
As you concentrate on getting the right outfits, consider too how you will transport sandy and wet clothes. The last thing you want is a suitcase full of sand; you might have to add sand-free bags on your list. Follow this guide for the best beach packing tips.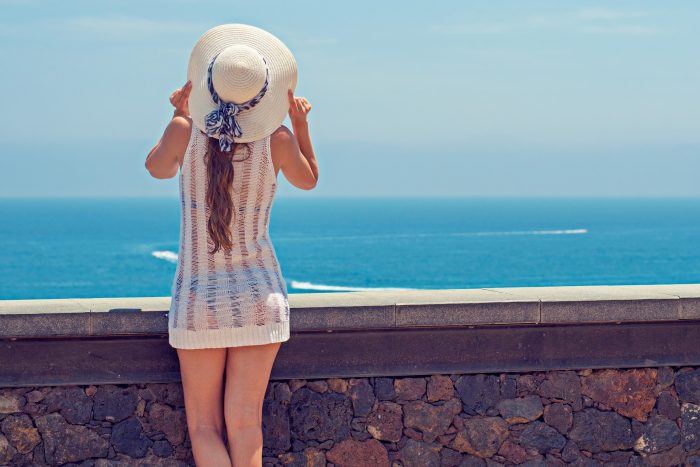 Swimsuit
There is no beach vacation complete without a swimsuit. This should be at the top of your list. Remember to buy more than one so that you always have an extra dry one to wear. For your feet, you might have to consider buying flip flops, water shoes, or sandals, or even canvas tennis shoes, depending on the kind of beach you are going to.
Beach Bag/Tote
Choose nylon or mesh beach bag with distinctive patterns for easy identification among the crowds. Buy one that is waterproof and has inside pockets to store your valuables and electronics such as your camera and phone.
Instead of carrying a bulky cooler, consider buying a soft-sided insulated tote for your drinks and snacks. Remember to pack wet wipes as well for a quick cleanup. Also, reusable plastic bags should be on your list, as they help in carrying food to the beach. You can also use them to carry wet towels and swimsuits back home.
Snorkel Mask
If you wear corrective lenses and you want to explore reefs for colorful fish, consider carrying your prescriptive snorkel mask. Having your mask will also help you prevent infectious diseases such as pinkeye.
Sunscreen and Sun Protection
No matter how it feels basking under the sun, it is never your friend. Ensure you carry enough sunscreen that you can reapply often. If you are traveling by plane, there are many options you can look into, such as sunscreen towelettes which will not leak or explode. As you lather up, don't forget your face.
Wear a sun hat, sunglasses, and always remember to apply lip balm now and then. Before you buy any sunscreen, first check out the rules and regulations of your beach destination, as some are banning coral-damaging and harmful sunscreens.
No Bulky Stuff
Beach vacations mean letting loose. As such, avoid carrying structured and stuffy clothes. And if you are staying in a hotel, it would be wise to ask ahead of time if towels and other beach amenities will be provided. Most vacation home stays offer items such as camp chairs, barbeque grills, so there is no need to carry yours.
Conclusion
You can add on to the list according to your preference, but these are a must-have on any beach vacation. To ensure you don't forget anything, make a list and check everything as you pack. If you don't have these items and you are out of time, consider buying at the airport, and they will advise on the best ones to buy. We hope these packing tips are helpful!