Getting through the long lines at security checks in the airport is probably one of the worst things about traveling by plane. Imagine how easy and convenient flying would be if you could just breeze through!
Fortunately, the US government's Transportation Security Administration (TSA) PreCheck® is a huge step in that direction. It provides travelers with the convenience of avoiding the typical airport security screening without compromising security and safety.
Say goodbye to long lines and fumbling over carry-ons with the TSA PreCheck. Check out what this service is, how it works, how to get it, who can get it, and the perks of using this service.
TSA PreCheck – A Faster Way to Travel
A Need for Frequent Flyers
Eligibility for the TSA PreCheck Membership
Enrolling for the TSA PreCheck Membership
Good for Families Who Travel
Shorter Lines and Expedited Screening
Renewing Your Membership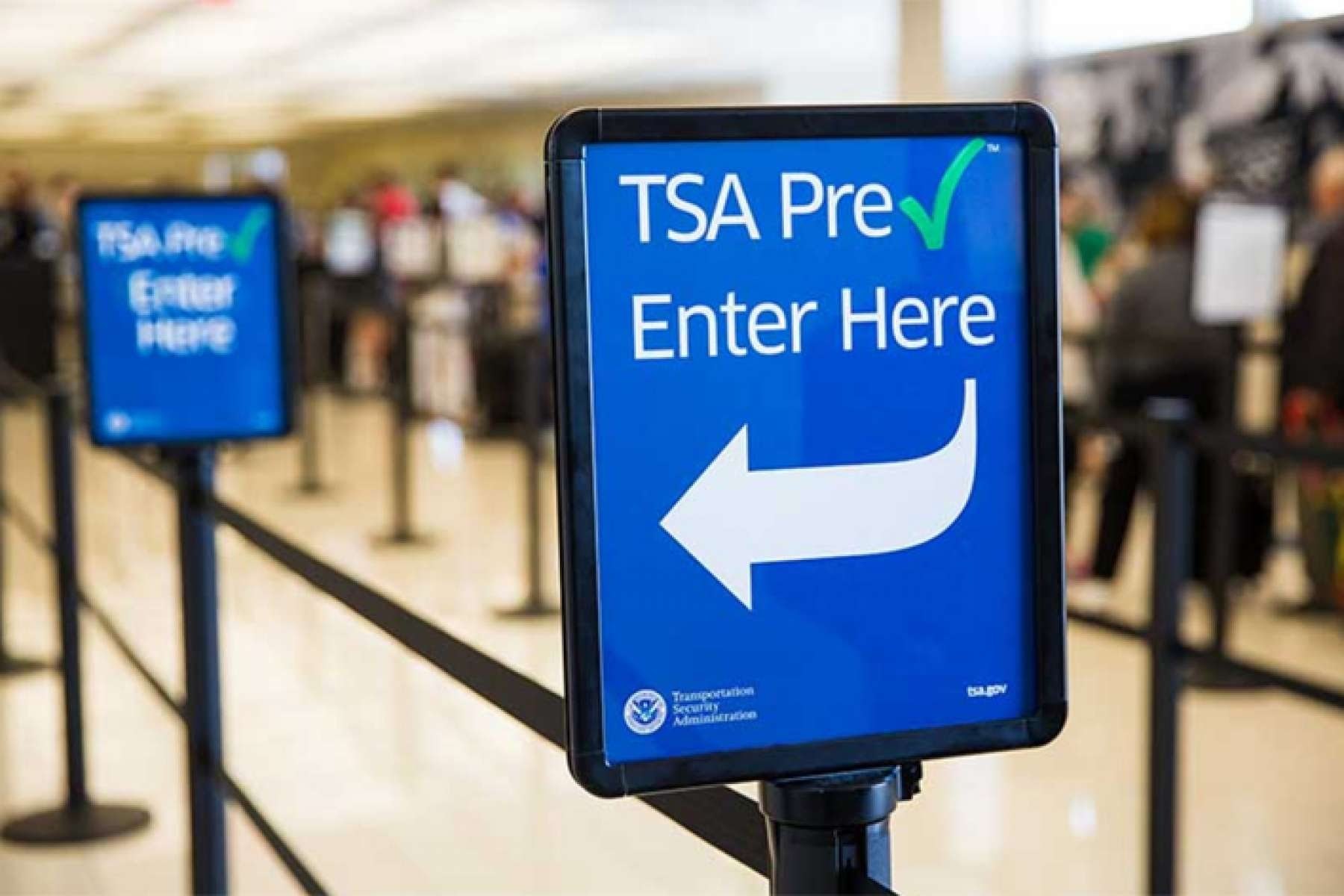 TSA PreCheck – A Faster Way to Travel
Lining up for airport security checks is an essential step in air travel. The average routine security check used to take only 10 to 15 minutes, but this changed after 9/11.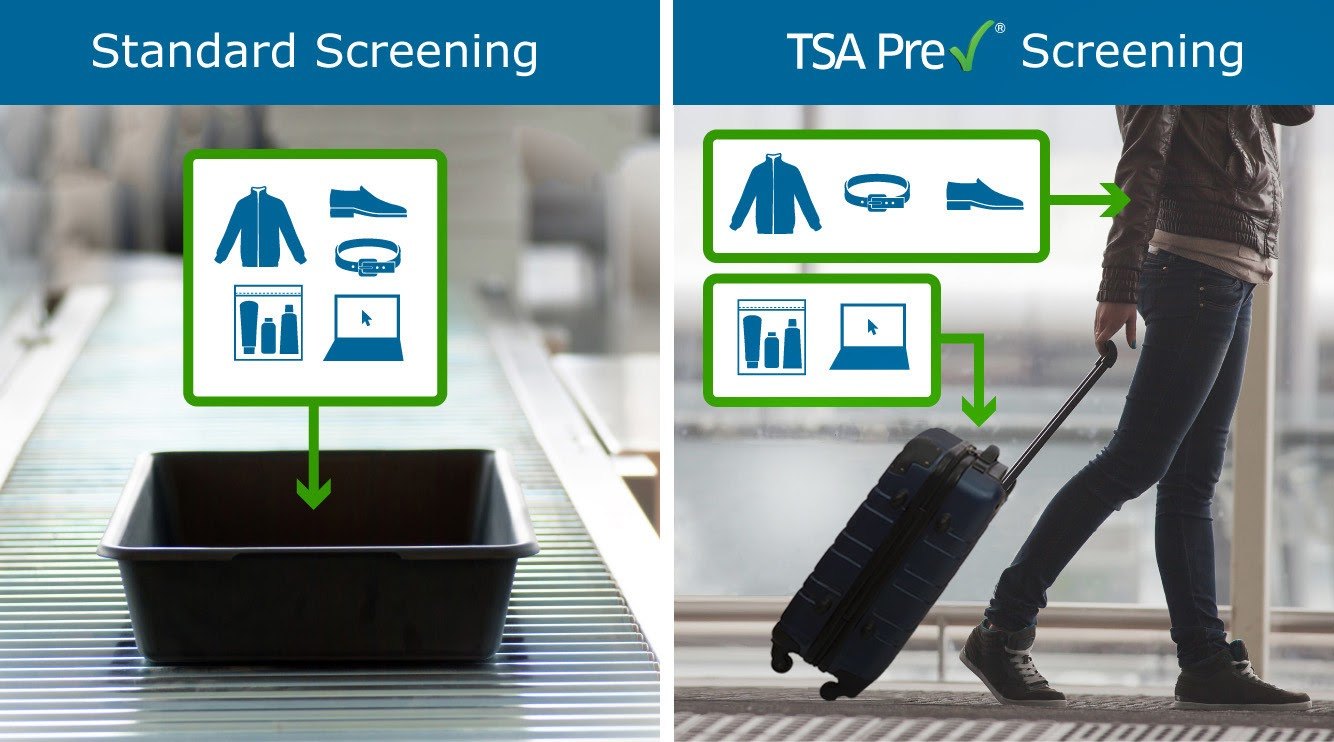 During security checks today, passengers are required to remove clothing such as light jackets and shoes while inside a freezing airport. They also must take out liquids, electronics, and food from their carry-on luggage.
After the 9/11 incident, aviation security worldwide resorted to extreme measures, resulting in slower and longer wait times during pre-boarding screening. What took 10 to 15 minutes before has turned into waiting times that last at least 20 minutes.
Many passengers have since found flying to be tedious and inconvenient. So, the U.S. Government came up with a solution that would expedite the screening process for low-risk passengers – which, thankfully, make up the majority of commercial airline passengers – through the TSA PreCheck.
Low-Risk Passenger? Skip the Line!
Low-risk passengers are defined as passengers who are least likely to cause danger and pose a threat before, during, and after a flight.
They are passengers who show no reason for suspicion and doubt and can get past security lines without a problem.
The TSA PreCheck requires that individuals be pre-screened during their application and registration for the service. They will then be given a rating depending on the probability of causing harm to others during a flight.
A Need for Frequent Flyers
Despite negative feedback and claims of borderline racism and discrimination, TSA PreCheck is considered a great initiative by flyers who frequently travel to the U.S.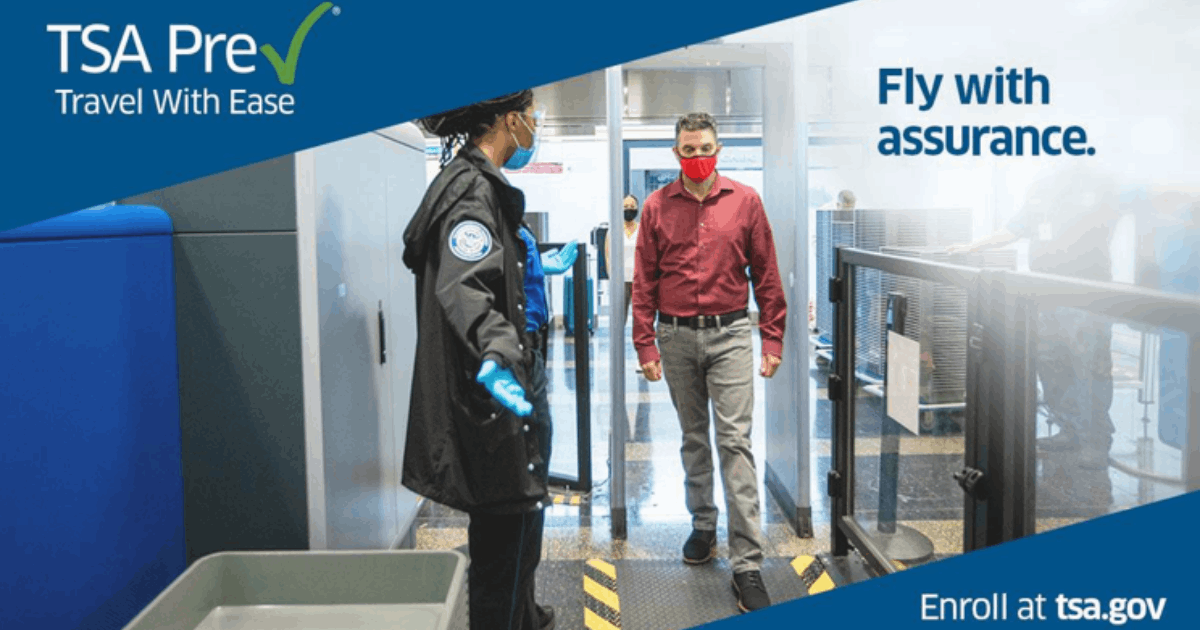 The TSA PreCheck is an ingenious initiative that provides convenience and comfort for passengers who take to the sky often. It allows passengers to avoid the hassle of going through airport security measures.
Since the TSA PreCheck's launch to the general public in 2013, many people saw the TSA PreCheck membership as a need rather than a privilege.
Flyers aim for convenience during their flights, so the positive and overwhelming reception of the flying public to the service is not a surprise.
Available Nationwide
Over 200 airports and 80 airlines in the U.S. use and support the TSA PreCheck, making traveling a whole lot easier for passengers.
The service is available for domestic flights, as well as some international flights from certain commercial airlines.
Eligibility for the TSA PreCheck Membership
Before opening the program to the general public, TSA PreCheck was only available to airline loyalty and reward programs members. Since its inception in 2011, it is being enjoyed by over 10 million U.S. citizens.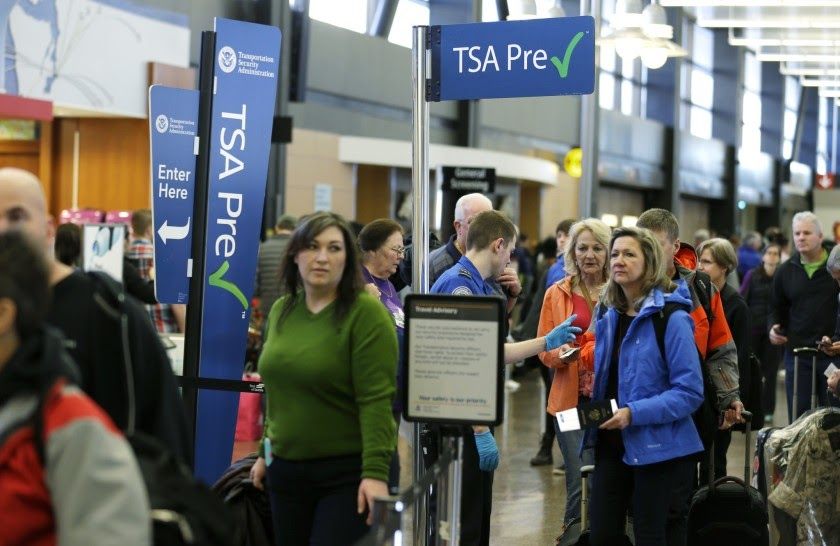 TSA has been undertaking efforts to make the service inclusive and objective. At present, members of any of the three U.S. Customs and Border Protection Trusted Traveler programs are eligible for membership.
Members of the U.S. Armed Forces service, such as the U.S. Coast Guard, Reserves, and National Guard, are eligible for TSA PreCheck. Only U.S. citizens, nationals, and Lawful Permanent Residents (LPRs) can apply for membership.
Loyalty and Rewards CardHolders
To date, there are 33 banks and institutions which offer TSA PreCheck for their clients.
These banks include American Express, Capital One, Citi, United, and MasterCard, and others.
Enrolling for the TSA PreCheck Membership
Enrolling as a member of the TSA PreCheck is easier than ever. Prospective members who would like to avail of the service can choose between three options.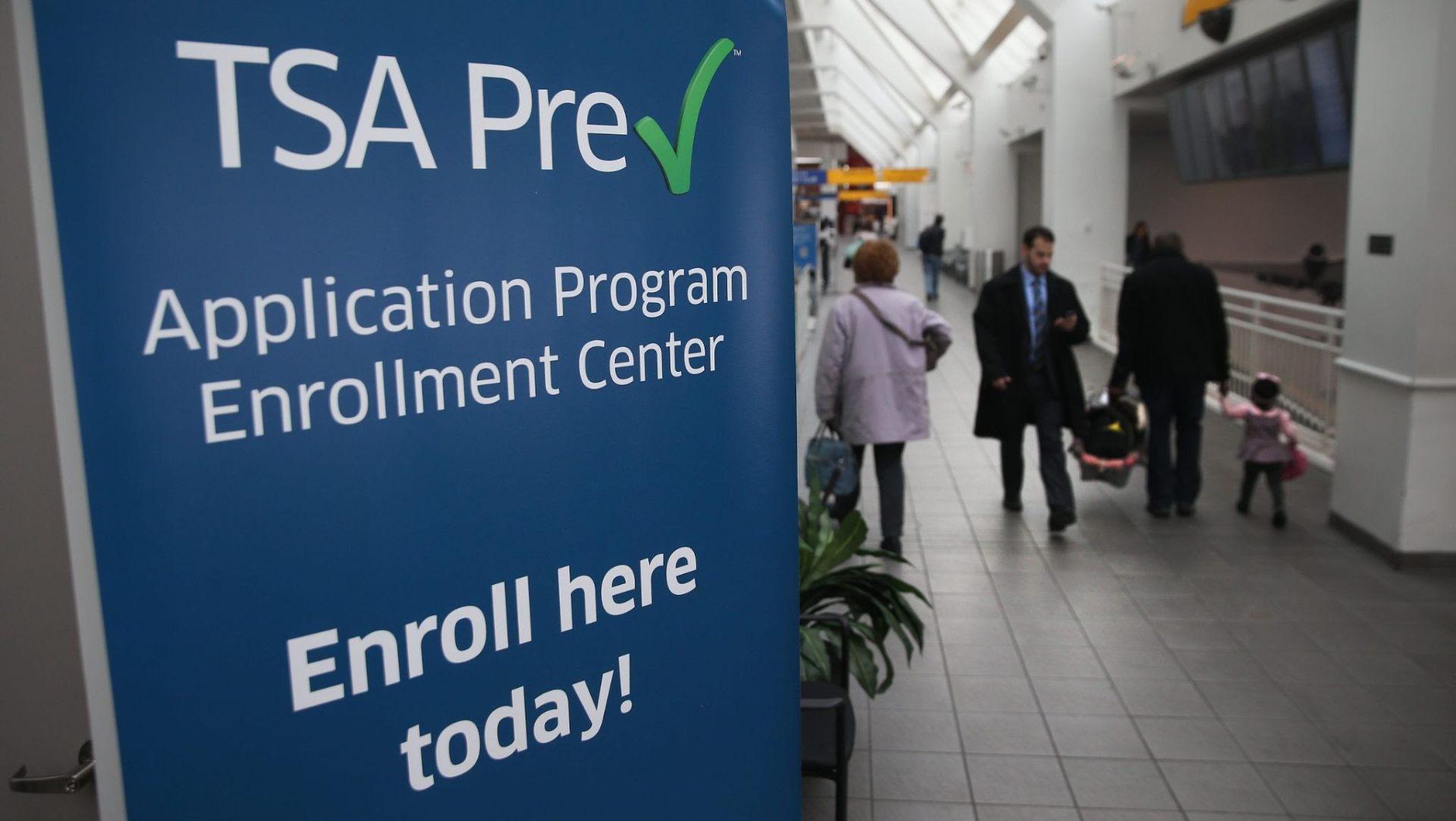 They can pre-register online to schedule an appointment, enroll in person as a walk-in customer, or enroll through loyalty and rewards programs with airlines or banks.
The online application is highly recommended instead of the walk-in application since, with the online application, you will be guaranteed an appointment once you arrive at any of the 380 enrollment centers nationwide.
While the walk-in application is also okay, expect a longer turnaround time and wait time. This is because TSA will have to run a background check to verify your identity and assess the risk or threat you pose as a flyer.
Remember Your Known Traveler Number
Once approved for membership, a unique Known Traveler Number (KTN) will be assigned to you. The KTN will be used to identify you during your travels.
The release of the KTN usually takes about two weeks after a successful application and background check, so make sure to take into account the turnaround time when planning your travel.
Have your KTN handy with you. With over 10 million members, this can make your check-in and boarding process a lot easier. Airlines will also ask for your KTN to better assist you during pre-flight boarding.
Good for Families Who Travel
Flying during the holidays with your entire family will no longer need to feel like a long battle and unpleasant chore.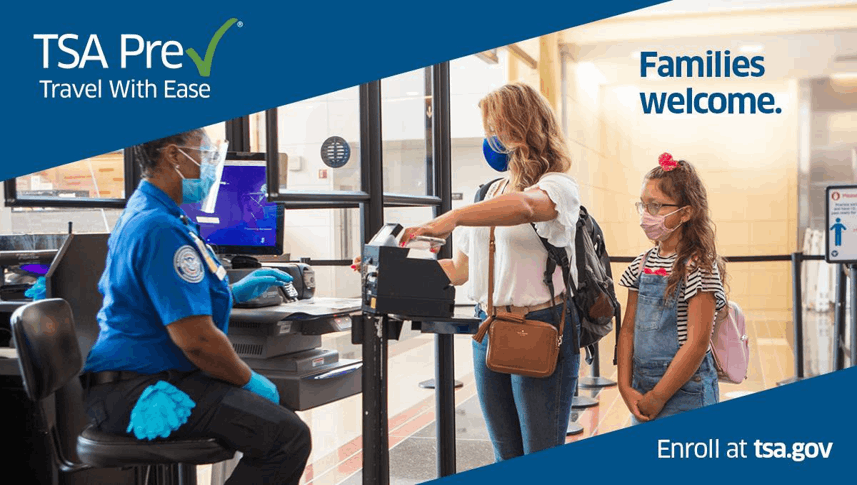 There's nothing worse than waiting in line with impatient kids and crying toddlers who want nothing to do with security checks and long lines.
If you are traveling with kids who are 12 years of age and below, here's good news for you! With the PreCheck membership, children 12 and under can join their parents or guardians in the dedicated lanes for members.
With the TSA PreCheck, traveling with kids is much easier!
Better Security for Every Flyer
With over 10 million members, TSA PreCheck is a more efficient process and system in handling aviation security.
TSA can direct and focus its resources and efforts on passengers who pose high levels of risk or threat to aviation security.
Passengers can feel safer and more secure knowing that airport security has more time to deal with possible threats rather than wasting time and effort on people who are most unlikely to cause harm.
Shorter Lines and Expedited Screening
The biggest advantage of membership with the TSA PreCheck program is having a dedicated lane for eligible passengers.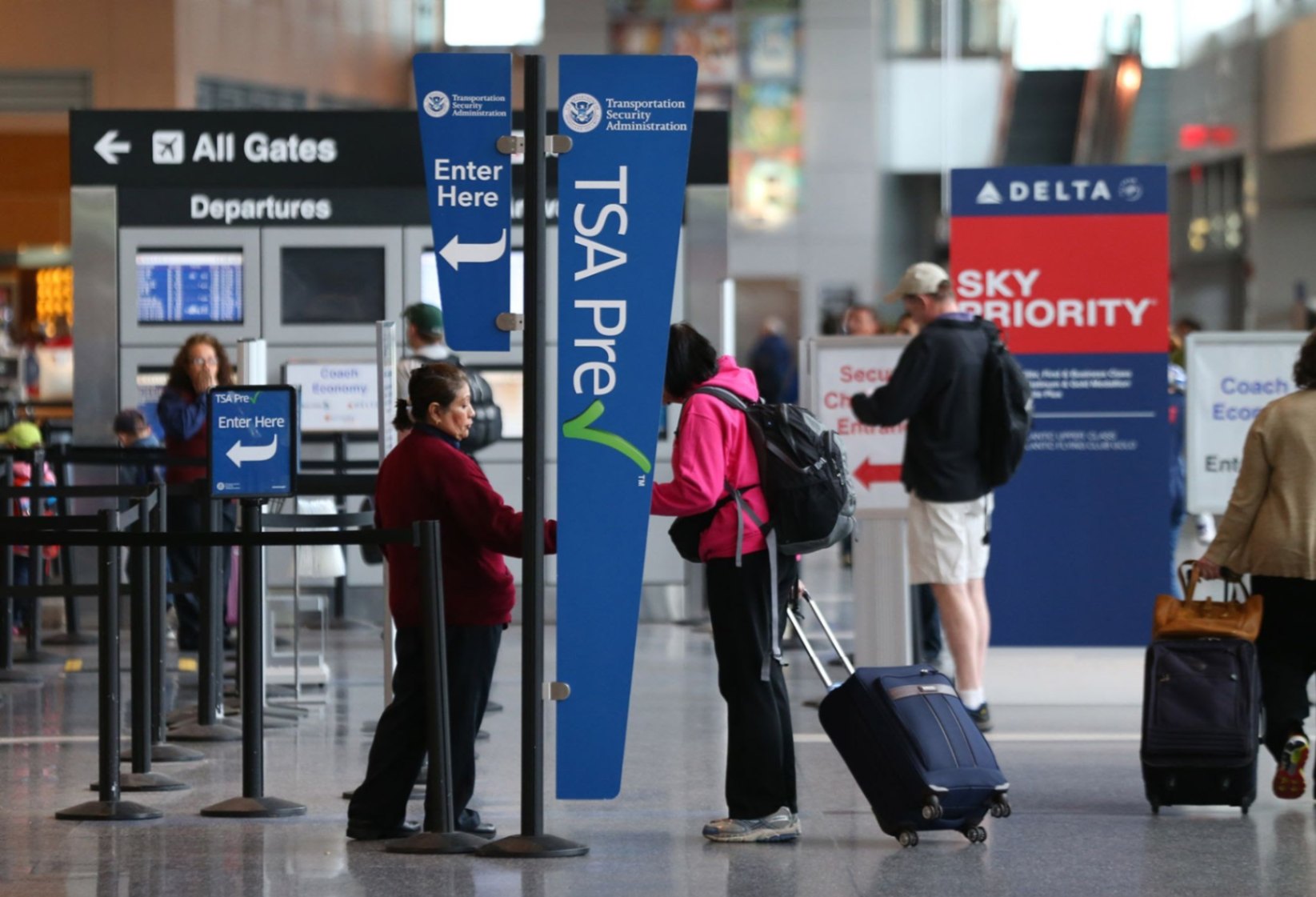 Say goodbye to 20 minutes of waiting at airport security and spend less time in line. Breeze through the dedicated lane without removing any of your clothing and items on you. If you're a solo traveler with no carry-on luggage, you won't have to wait anymore!
With PreCheck, it will never take more than 10 minutes to get past the routine airport security – the shortest waiting time for passengers took around three minutes!
Never wait in line for more than 10 minutes with the TSA PreCheck, except if you're subjected to randomized searches from airport security.
Random Security Checks
It is important to note that being a member of the program does not guarantee that you will no longer be subject to screening, which makes sense because no one is truly exempted from these.
PreCheck members should understand that they can still be subjected to random security checks since these safeguard security protocols and ensure that there is no bias and discrimination against passengers.
It is important to educate people and passengers that routine security checks and random body checks are needed safety measures and that no one is above the law to ensure safety and security.
Renewing Your Membership
Members will have to pay a one-time fee of $85 to enjoy five years of membership with the program.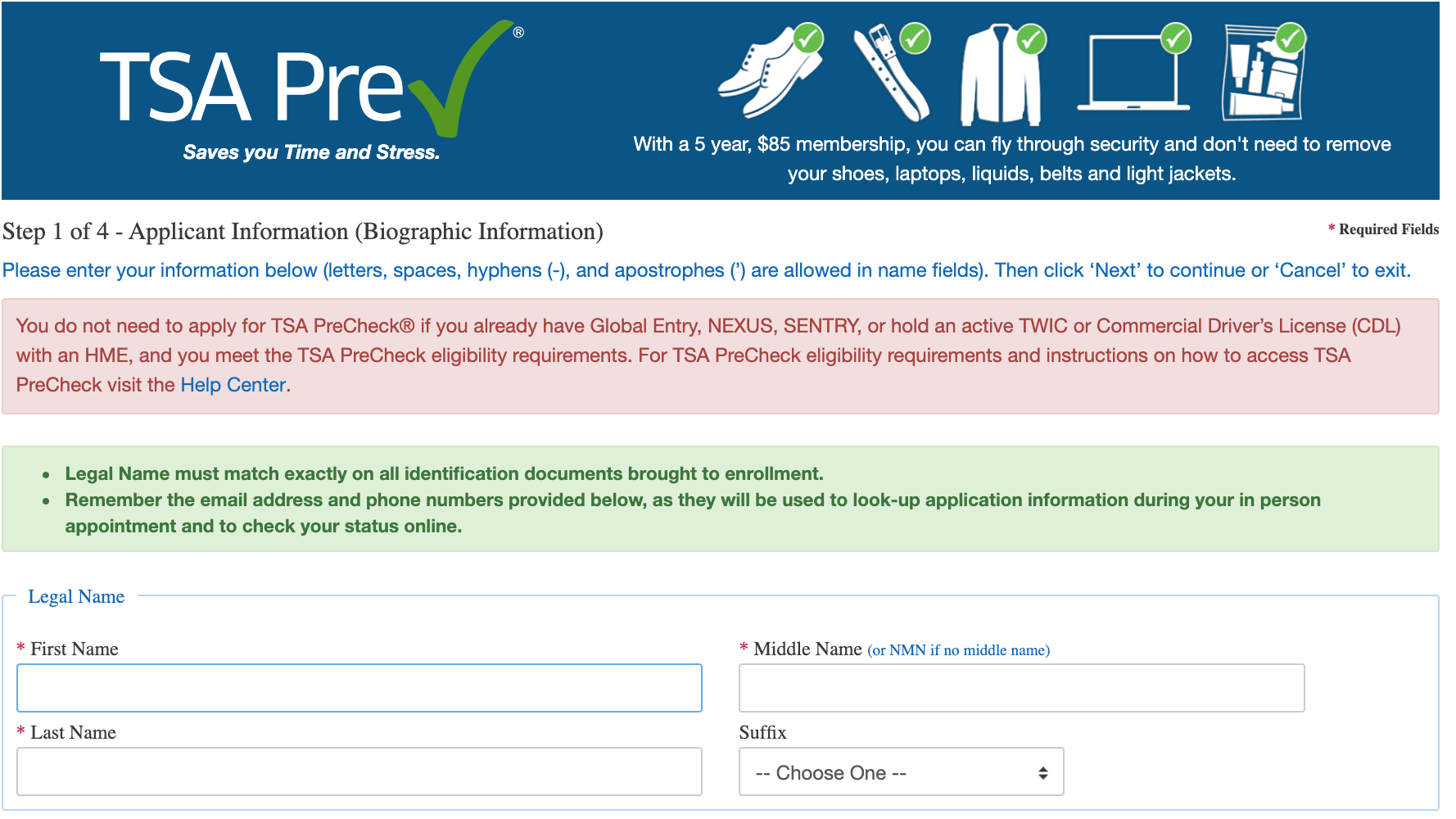 Those whose memberships are expiring may renew up to six months before their membership expiration date.
Renewing is made easy because it can be done online – all you need to do is input your KTN and other personal information when prompted on the TSA website.
You may also update your contact information and profile on their website.
Other Measures
Some members will need to verify their identity and visit an enrollment center for security purposes before being approved for renewal.
This is part of TSA PreCheck's guarantee that their system has meticulous and tight measures to ensure the safety of all its members.
Conclusion
The TSA PreCheck is indeed an efficient way to maximize resources and provide comfort without compromising high-level safety for its flyers and members.
With TSA PreCheck, you can fly confidently knowing that you are safe and secure. Not only will this program save you time, but you will also enjoy a pleasant experience with airport security.