Europe accommodates different cultures and traditions. Within Europe, there are many languages, cultures, histories, and festivals. Therefore, visiting Europe could be one of the best decisions you could ever make since you will get to experience so many different ways of life.
Many of Europe's famous cities, such as Paris, Vienna, Prague, and Italy, are known for their music, art, dances, and theatre. It's no wonder that Europe is a home of the oldest and largest festivals in the world. If you are looking for a place to have fun, consider one of Europe's various festivals.
However, this so many incredible festivals all over Europe, you may not know which ones to attend. Below is a list of the top festivals in Europe that guarantee fun. At these festivals, you will be able to experience new cultures, dances, and foods.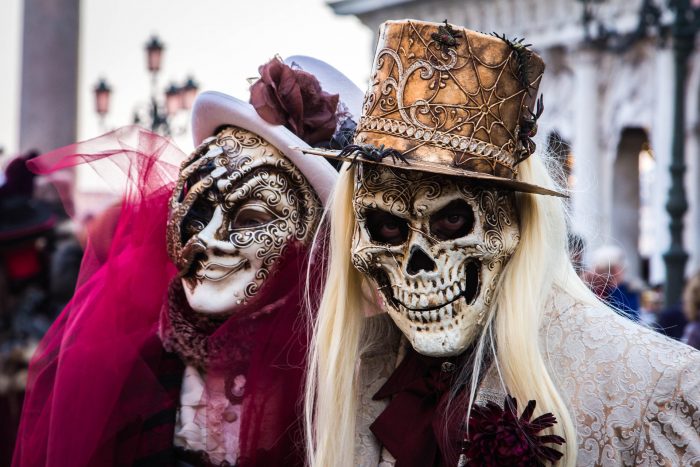 The Carnival of Venice
The Carnival of Venice is among the most popular festivals on the continent. It takes about twenty days and happens in March. This festival involves endless parties and different well-organized events across the city. People wear elaborate masks; therefore, you have an opportunity to show your creativity in design.
Be ready to learn more about the city and different culture at this festival inspired by Venitian people. This event started about a millennium ago but accommodated the 1970s ideologies by trying to revive the traditions and cultures that participated before. For twenty days, you will have fun and make memorable experiences in Venice. Additionally, you will also have an opportunity to see the famous Venice canals.
St. Patrick's Day
Celebrated on the 7th of March, St. Patrick's Day has old roots among Catholics. This day marks the day when the people of Ireland heard about Christianity and began a new religion.
With time St. Patrick's Day has evolved into embracing Irish people's culture. People wear green clothes to symbolize the shamrock. Further, this day also involves parades and volunteers who march across the street to show their love for Irish culture. Attend this event to enjoy Irish dances and feel the warm embrace of the Irish people.
Glastonbury Festival
Glastonbury Festival is the most famous European music festival. This festival occurs in Somerset, England. In the 1970s this festival began striving to share British culture with other people.
The event accommodates pop performers who invite people to have fun and dance with the 170,000 other people in attendance. Also, this event hosts other pop starts from various parts of the globe. For the world's most popular music, check out this festival.
La Tomatina Festival
This festival is among the weirdest but also the most fun events in Europe. It involves food fights, specifically the throwing of tomatoes. This event gives you the opportunity to do strange things without being judged. People fight with tons of over-ripe tomatoes all across the streets.
Enjoy the tinge of red smeared all over your face and clothes. This event accommodates the locals and other people from across the globe. How amazing is it to have the opportunity to do crazy things with other people from other cultures? Take photos to commemorate this event, and in the future, you will look back and want more exciting adventures.
This event is held in Bunol town and hosts thousands of people. You are required to buy a ticket to participate in this messy but enjoyable festival. However, the tickets are sold at low prices to accommodate more people. There is a lot of security, and the fight is always friendly. If you are looking for adventure, this festival will allow you to do something you have never done before.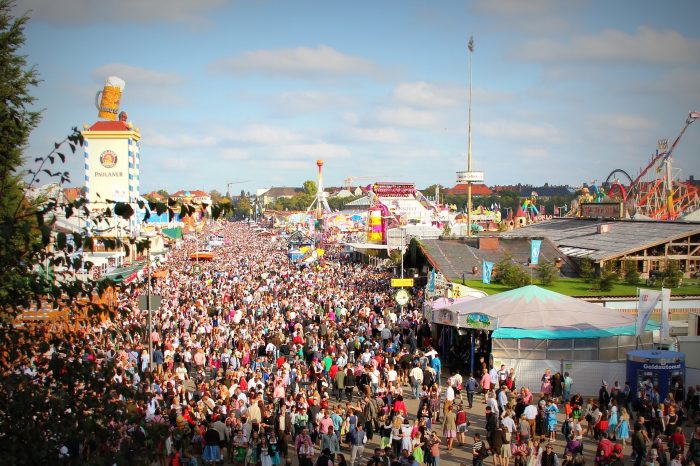 Oktoberfest
This popular beer festival is the most attended festival on this list. Every September, Munich hosts this enormous gathering. The primary theme behind this festival is celebrating the Bavarian Culture that began in 1810 and has evolved over time, embracing new exciting ideas. There are food and beer stalls across the city. Therefore, at Oktoberfest, you will get to enjoy different meals and beers.
The beers are made from natural farm products and tested before being sold. In addition, this festival accommodates horse race events. The ceremony began with people being served beer to quench thirst and enjoy the race. However, with time, the beer dominated with experience.
There are more than 14 spacious tents and 20 small tents to accommodate thousands of people taking part in the celebration of Bavarian traditions.
Bottom Line
Overall, every Season in Europe is a time of fun. Festivals are distributed across the months of the year. So, every time you visit, there will always be something fun to partake in.
Most festivals are designed to celebrate cultures and embrace people's talents. You will enjoy the best meals, music, and traditions. You are guaranteed a once-in-a-lifetime experience by participating in these events.