From sandals and sneakers to combat boots and animal prints, shoe trends for the new season are anything but boring. Some say that shoes just got more interesting than in the previous seasons. Here is everything you need to know, whether you are entering spring or fall.
Shoe Trends You Are Going to Love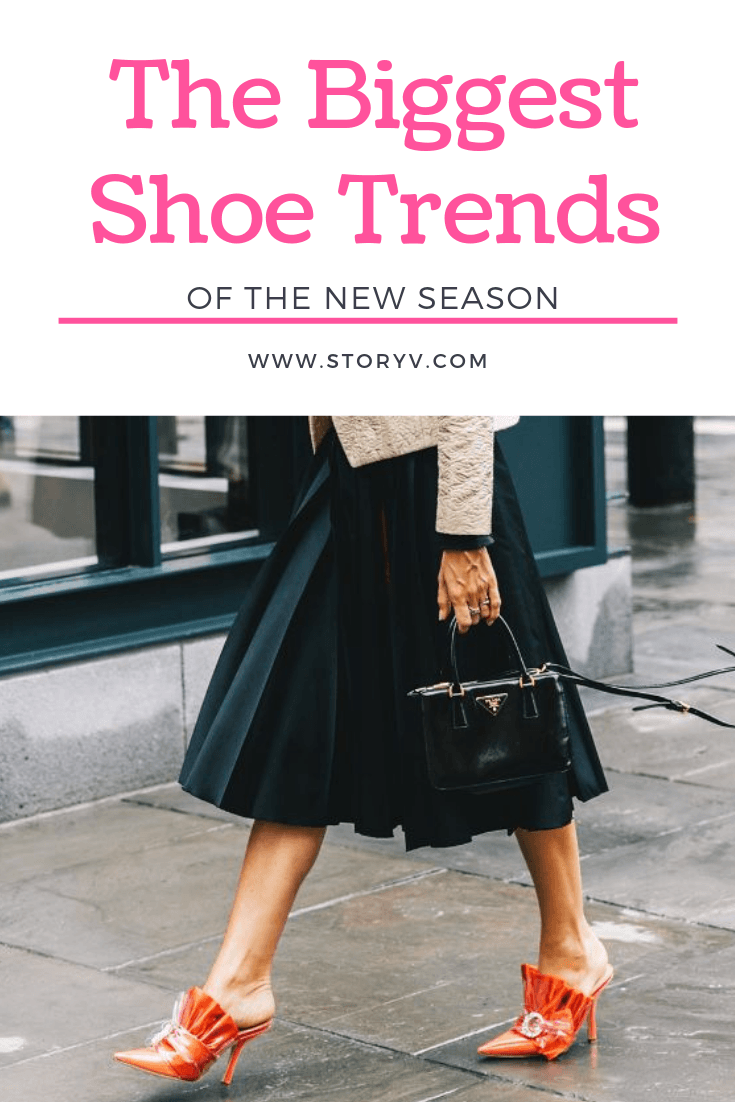 Designers stepped up their shoe game and updated some classic looks with dramatic feathers and embroidery, combined with a feminine yet powerful color palette. If you are looking for a new pair, you will find at least one among these shoe trends:
Feathers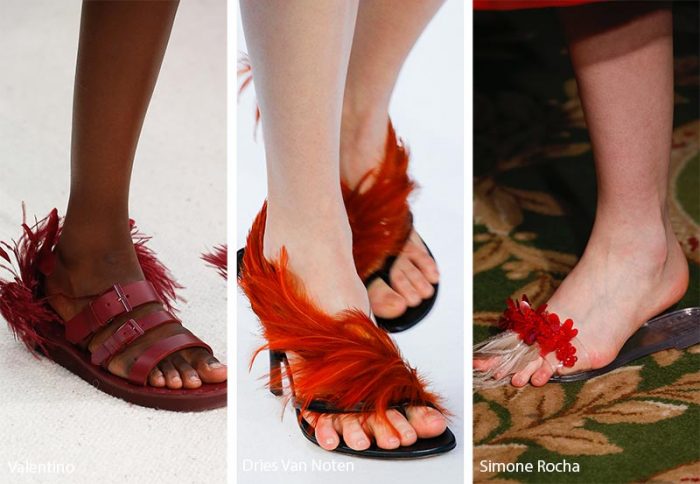 These statement shoes were seen in all fashion capitals. Their dramatic, decadent look will simply steal the spotlight from the rest of your outfit.
Feathered shoes and sandals are ideal for date nights, girls' night out and parties during the whole year.
Bright Chunky Sneakers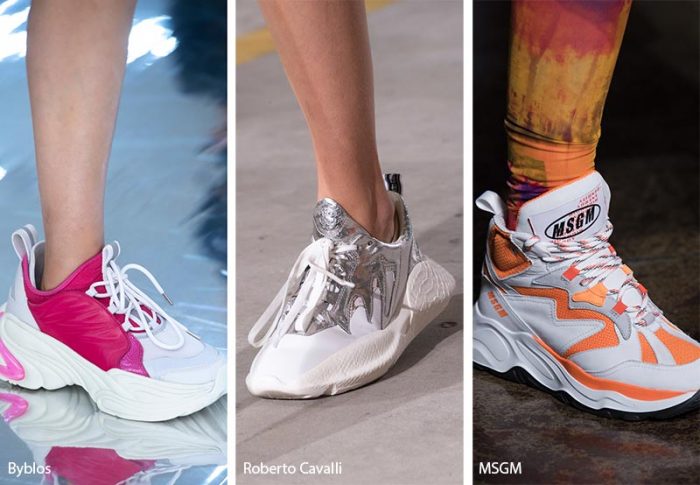 Sneakers are no longer reserved for gym only, they became a must-have shoe for day-to-day occasions. Trends suggest that you choose comfortable, chunky sneakers with mega soles and in the color palette you truly love.
Style them with a 90s inspired tie-dye top or dress to get the most of your outfit and make a proper color splash. 
XXL Flatforms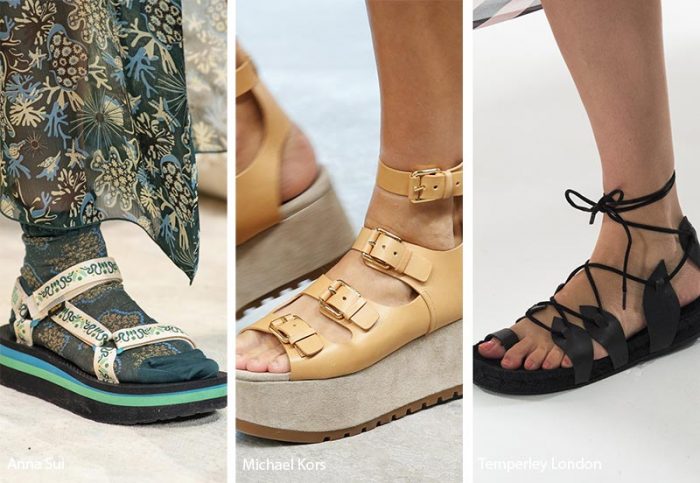 You don't have to wear stilettos in order to get that few extra inches you want, just get a pair of large flatforms.
Flatforms are 80s inspired and they are simply flats with a super thick sole. They had their moments of popularity in the 90s and 2000s. Now they are back on boots, sandals, loafers, etc.
Embroidery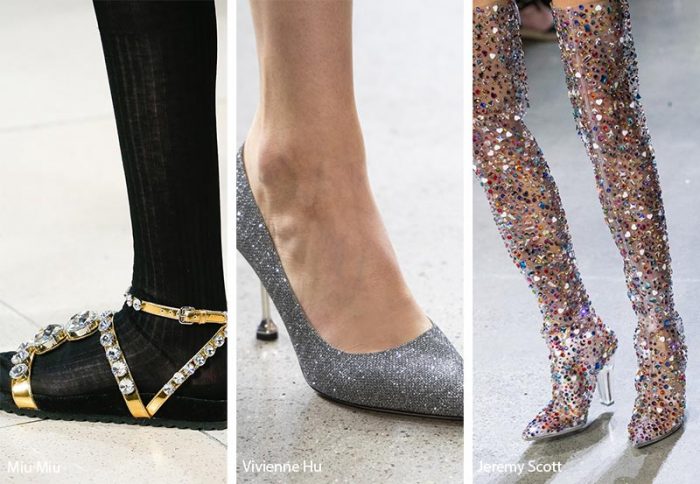 Vintage-inspired shoes are another way to make every outfit look more sensational and interesting. The ornaments come in classic pumps, booties and slides, and most of the time they are pretty wearable for work and play.
Buckle Up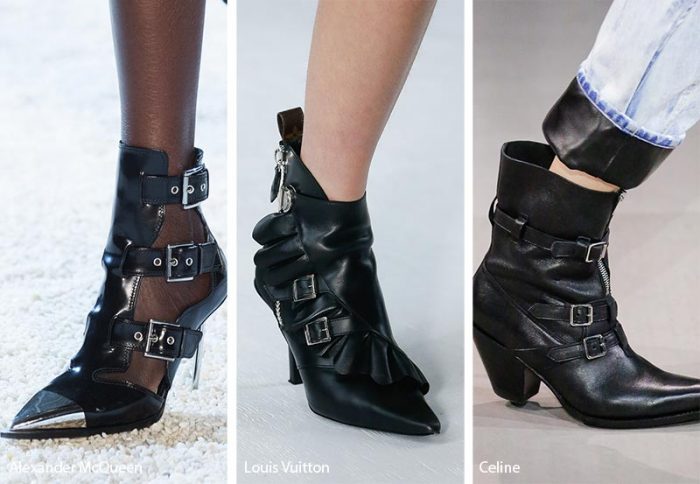 Traditional feminine shoes just got a masculine makeover. Buckles are edgy and powerful, and there are many variations to this trend.
If you do like these shoes, make sure that the buckles are not too complicated and won't give you a few more minutes of putting them on.
Wrapped Around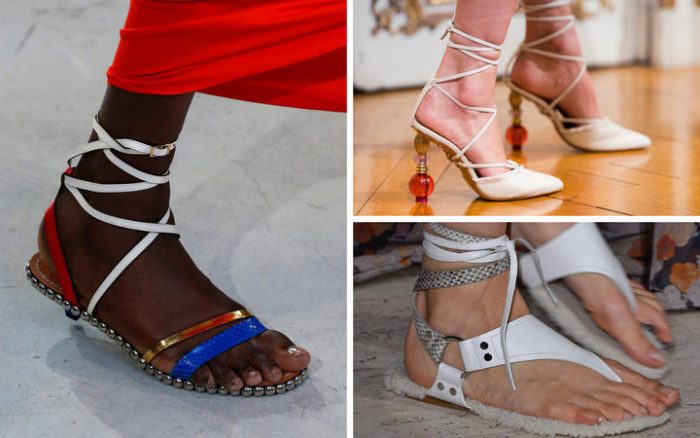 From classic shoes to beach sandals, long ties that are meant to be wrapped around the foot and ankle are not groundbreaking trends, but they can look really chic and expensive giving your leg a subtle sexy look.
If you have swollen ankles, avoid this trend. Not because it won't look good on you, but because it will be uncomfortable especially when you spend more hours wearing them.
Woven Details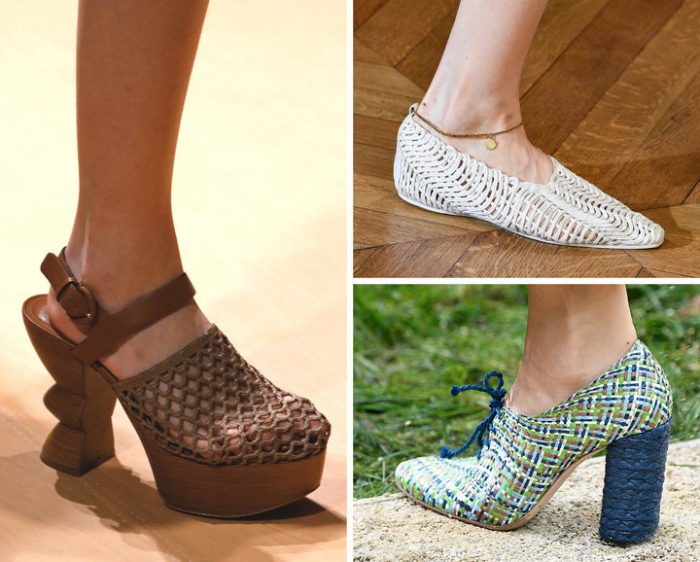 If you're into natural styles , these shoes are for you. A good woven shoe is classic. If you are looking for a pair, check out what local designers have to offer.
Sculptural Heels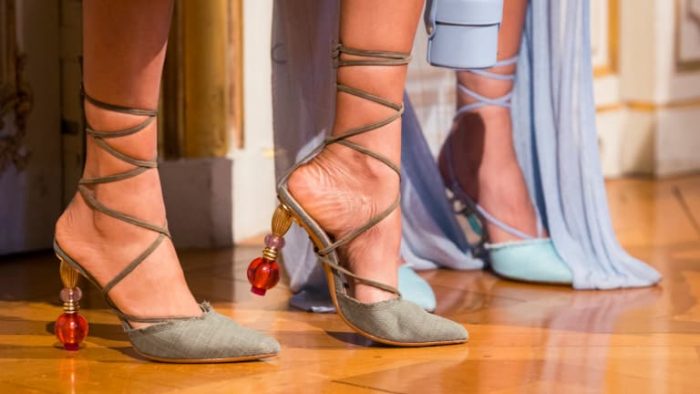 The great thing about fashion is its connection to art. These heels are inspired by architectural designs and sculptures. No one can deny that they look dramatic, even when you are wearing a white t-shirt and a pair of jeans.
The unusual, sculptural heel in a variety of geometric shapes is one shoe trend that can become the new classic.
Vinyl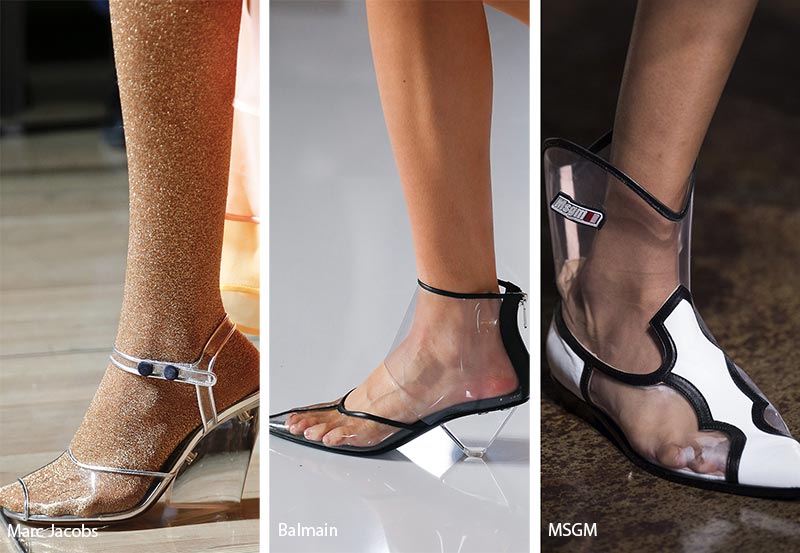 You are either going to love or hate these trendy shoes. They have been part of the previous seasons and they just won't leave.
Vinyl shoes may not be the most practical solution, but they have their futuristic charm that obviously works for some.
Animal Instinct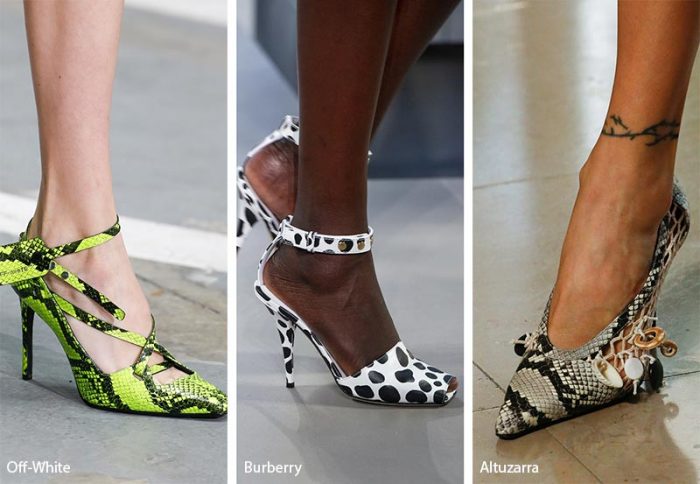 When it comes to the best of shoe trends, animal prints went from tropical to farm animals. What's even more important is that you can get any print from the animal kingdom in various colors. Bold and powerful, these shoes are just what every outfit needs.
The Color Game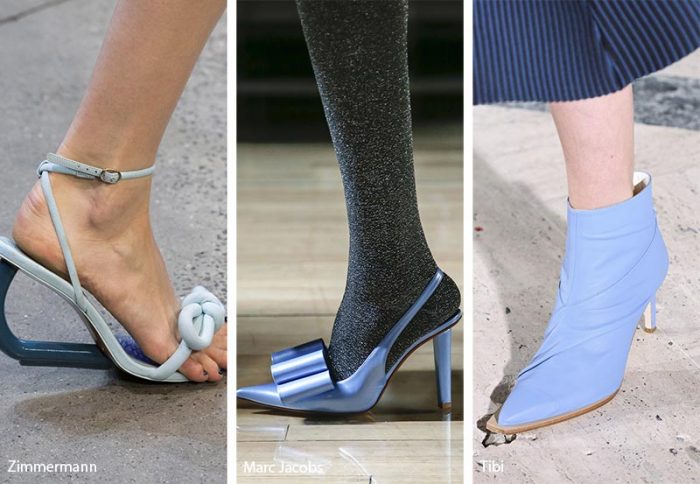 As promised at the beginning, the shoe trends brought us some fascinating color choices for the new season.
Among the most popular are seafoam green, blue and coral, while neon is reserved for the younger generation as well as the brave ones.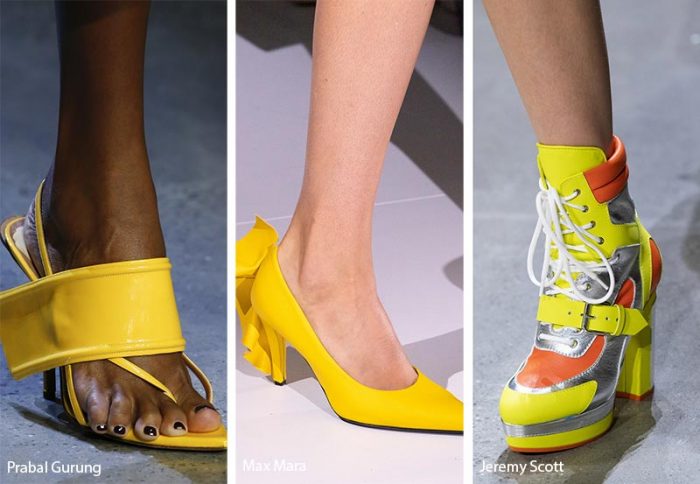 We also noticed that Barbie pink is still going strong, while red is an avoidable choice. Lavender and yellow are also among the designers' favorites, so really, choosing only one pair seems like mission impossible.