If you love testing your knowledge you're going to want to know how to download Kahoot. Many teachers make use of Kahoot to help their students exercise their brain in an informative way so they can use their screen time to better themselves.
Kahoot! is a game-based learning medium, used in schools and other educational institutions as an interactive technology. Given the fact that most students spend a large amount of their time online, educators have had to resort to online solutions to help their kids learn better.
Kahoots comprises multi-choice quizzes created by the user and can be accessed through a web browser or the Kahoot app. These quizzes help students utilize their brain muscles and knowledge to both play and learn. Up next we're going to tell you more about the app
Overview of Kahoot
If you're not familiar with Kahoot, it's free web-based software that allows teachers to ask questions on their own devices to children who will then reply electronically from a range of answers. It tracks the response every child gives to a problem
It also notes how quickly they respond, so teachers can use the data to assess their kids. It's a fun and interactive resource that can be used to question and evaluate learners. Different types of Kahoots are available; quizzes, polls, jumbles, debates, and challenges.
A Kahoot quiz is a set of questions to choose from, with between two and four multiple-choice responses. Teachers can create their own quizzes, repeat, and edit others that other teachers have created and posted, or simply play Kahoots created by other users.
Teachers set a game to play, creating and showing a game pin on the board. By going to Kahoot and inserting the game pin into the first box, children link to the game, then their name into the second. Once all kids have signed in, you 're ready to start the quiz.
Add Engaging Photos
The questions are answered with text on the screen (and an accompanying picture if you wish), and children are given time to respond using their smart devices or computers. Kahoot allocates a color and shape to each multiple-choice answer that the children see.
If the Kahoot is played, questions and answers can be set to randomize, ensuring that the same quiz can be used again without worrying that children will automatically memorize the order of questions and answers.
Children earn up to 1000 points based on the speed at which they respond correctly, and the top 5 scoring players are displayed in a leaderboard. Every person receives distinct feedback about their position of rank in the classroom. Teachers may or may not like this feature. Still,it is considered to be a useful tool to inspire the children you work with.
How to Get Kahoot
When all participants reply, children receive immediate feedback via a red screen for an incorrect response or a green screen for a correct answer. For the children you work with, you can decide to add a behavior to show you their screens as soon as they receive input.
After the quiz has finished, all data can be downloaded to Microsoft Excel or as a CSV file, providing information on the questions children got right or wrong and how easily they reacted to the posed problems. Again, for the class leader, this is excellent encouragement which can be used to help the learners.
Here are the steps to get Kahoot.
Navigate to the Google Play Store or the App Store and look for Kahoot!
Once you find Kahoot! Simply press Get or Install, and it will start installing on your device.
Now that the Kahoot is now available for your students, you are now ready to allocate the first task!
Click Challenge and set the deadline for completing the assignment, open a Kahoot on your computer, or in our app.
Copy the PIN challenge and share it with your students via email, other messengers via your LMS, or just write it on the classroom whiteboard.
You'll be able to track when your students start playing.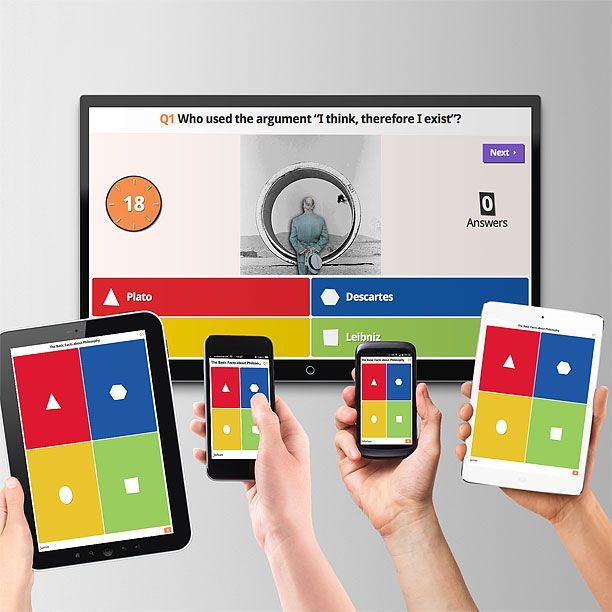 Conclusion
Encourage students to use the Kahoot app to study, create, and share their own learning games about a particular topic or learning unit. Through this loop, students go from knowledge consumers to researchers, creators, and leaders.