TikTok has been an international phenomenon for some time now, and it is currently sweeping the globe. The idea of this app is to create short clips of you performing to music or taking part in TikTok challenges.
There are various forms of content that you can find on the site and app, all while taking advantage of the snappy, short video format. It is quick, easy, and accessible. Thus, it has drawn users from around the globe.
If you are an aspiring TikTok influencer looking to grow on the platform and gain followers, then here are some awesome tips on how you can earn yourself a following without too much time or extra effort. Read on to learn more.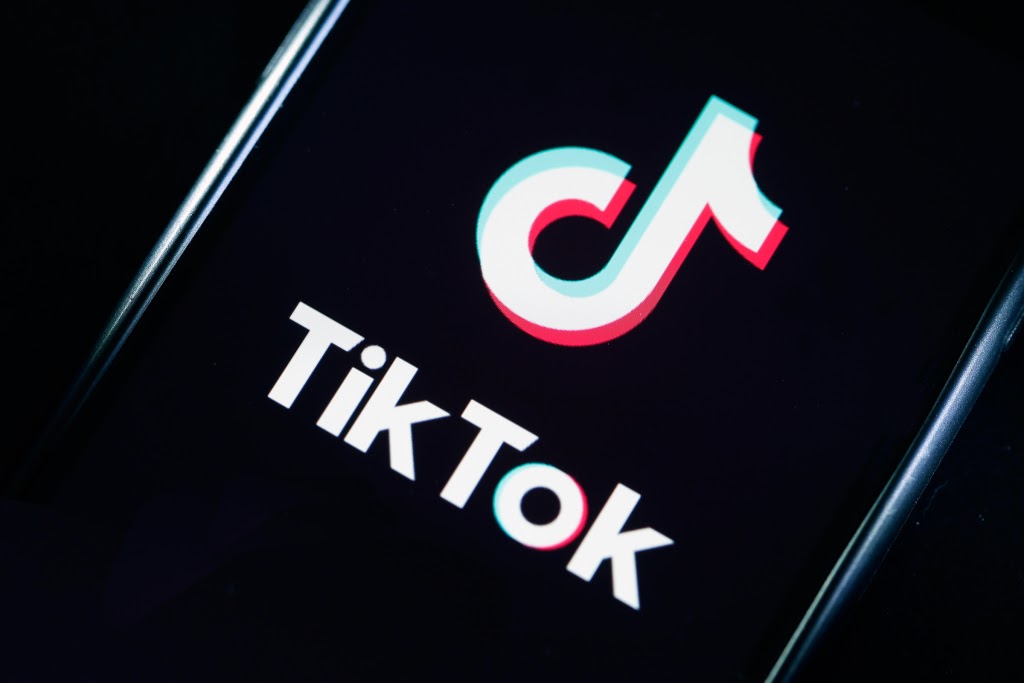 Follow a Regular Upload Schedule
If you upload daily, there are two main benefits. You will show up in other users' feeds a lot more often, and you'll end up putting out a lot of content. This means more and more people will be exposed to you and your content, leading to potentially more followers in the long run.
Because, if you don't post enough, then how are people going to find you on TikTok? Plus, you might just also lose out on your existing follower count.
Although it's not necessary to post videos every day, it's important to put out quality content once every week, to keep your audience entertained. So, remember to follow through.
Create Original Content
This may seem obvious, but it's still worth mentioning. With a platform that is seemingly saturated with content, having thousands of users who post content daily, then you're going to have to be original to make waves on the platform.
Following the crowd and doing what everyone else is doing will only get you so far. You'll have to add your own twist on things, add a bit of your own unique personality to things, or filling a gap in the content spectrum.
Use Music in Your Videos
TikTok is an app similar to Vine, and it allows you to use their extensive, built-in library of music to play over your videos. There's quite a range of popular songs, but generally, they stick to the most popular genres. So, you probably won't find any heavy metal or 60s classics.
As a platform that is trendy and constantly changing what is popular daily, try to keep up with what music is popular and stay up to date with the musical trends if you plan on including songs in your TikTok videos.
You don't want to add a song from a month ago and have someone see your TikTok and think that it's old.
Do Duets with Others
Duets are a feature of TikTok that allows you to perform with other TikTok users by including your video alongside the original, to either react or add to the original performance.
It's a great way to involve yourself in trends and get yourself some followers by exposing yourself to other groups of followers.
The trick is to duet with other people that have a similar amount of followers as you. That way, you can grow more slowly and naturally before performing alongside other people who are more popular.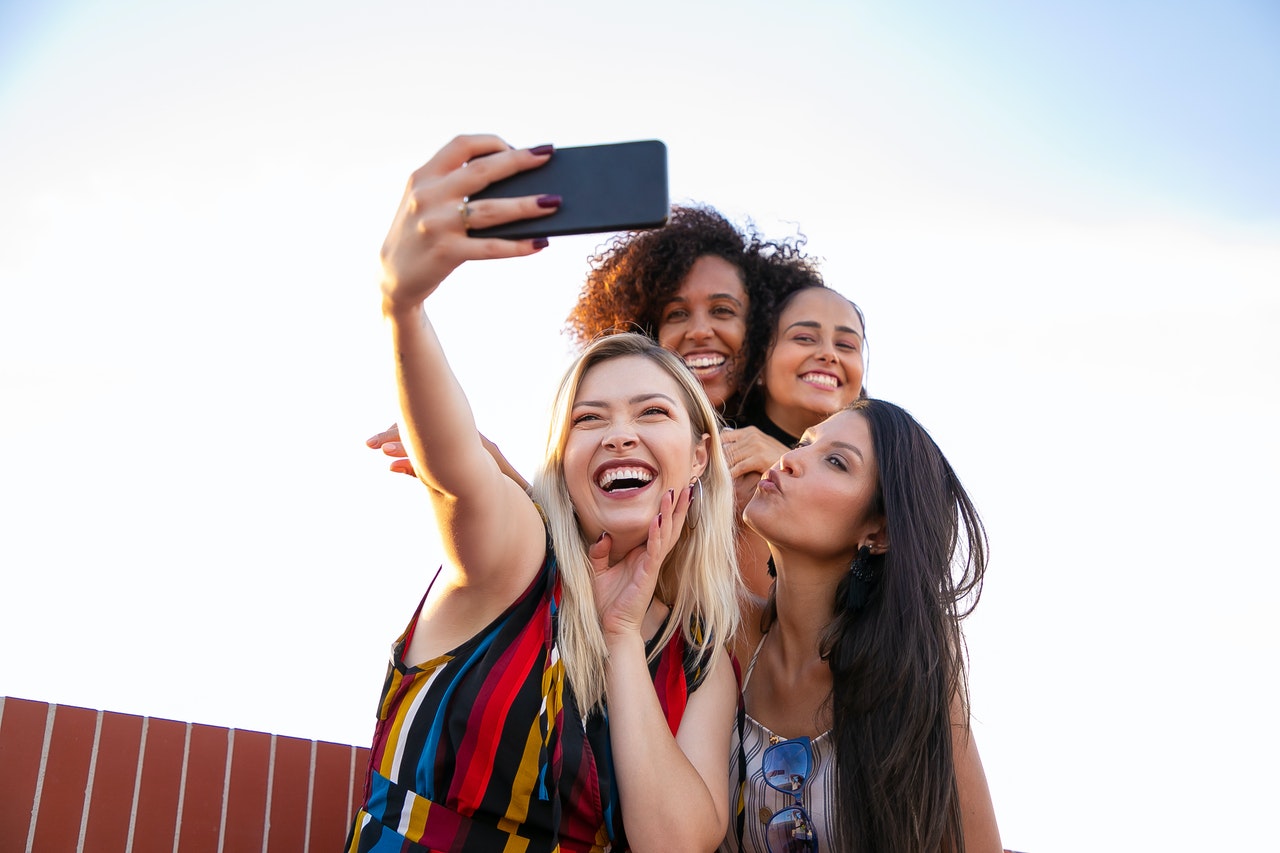 Take Part in Viral TikTok Trends
This micro-content platform has been able to grab people's attention through viral challenges or trends.
It has created quite the buzz and with these short formats; TikTok has created its genre where creators get to combine sound clips, dialogues, and music to reenact or bring about their creativity.
However, with so many people already creating the videos for the same challenges, it might get difficult to stand out.
That's why, before you hop onto the trend, deep dive and try to come up with creative ways to pull off the trends. This will only ensure the increase in your TikTok followers count.
Jazz Up Your Hashtag Game
Hashtags work the same way as on other social media platforms like Instagram. Although there is no fool-proof method to nail the hashtag game; you can also use some content-specific and some general methods to reach out to the maximum number of people.
Also, don't forget that the hashtags on the top are over-saturated, so going for niche hashtags will help you put out and shoot up the follower count.
Find Your Target Audience
From satisfying soap-cutting videos to cooking viral recipes like carrot bacon, there is a wide range of content and users on TikTok. However, it's not humanly possible to cater to every user.
So, honing your content generation skills in one defined target audience is the best way to crush the follower count game. If you're just starting, you can create regular polls, ask them questions, etc. to engage with your consumers.
Plus, to stay ahead of the curve, don't forget to check on your competitors to know what is working.
Pro Tip: Don't forget to switch to the Pro account to access high-level analytics.
Create Your Own Trend or Challenge
If the current trends don't seem to match your brand, you can always create one of your own. Creating a trend or a challenge for yourself is another way to grow your following.
Put all your ideas together to come up with an interesting yet easy challenge so it's easier for everyone to pick up on and it easily goes viral.
Some of the challenges like the #ChipotleLidFlip challenge got over 300M views, which is a huge audience. So, step up and get into the groove to bring something new and exciting to the table.
Post at Peak Times
Another way to get your follower count rising is by reaching out to more people. How? Posting when your audience is most active gets you the best results.
Plus, don't forget to experiment and track the results to be aware of your mistakes. So, put in the effort and followers will follow.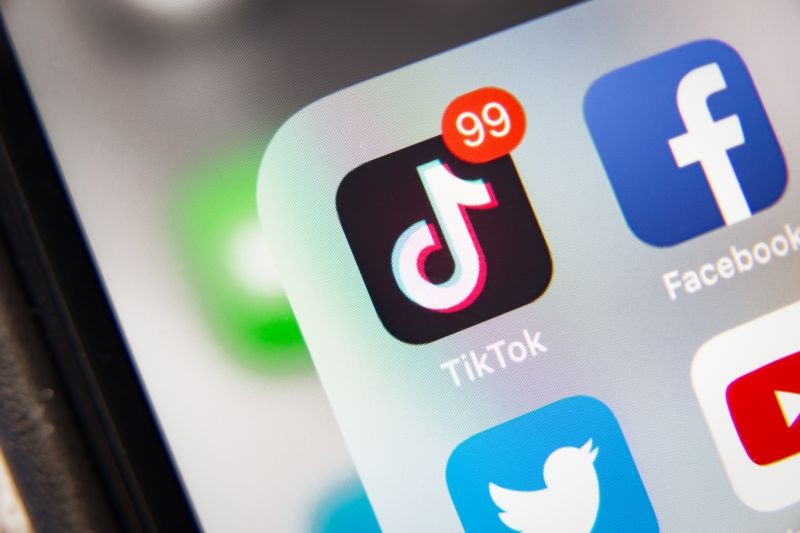 Cross-Promote Your TikTok Profile
It is always advised to not put all your eggs in one basket. Thus, if you have a strong following in other social media platforms, cross-promote to get more TikTok followers who migrate over. This can help you get new audiences on board.
Engage with TikTok Content You Like
Engaging in other creator's content through likes and comments can help you reap some followers. Engaging with the content of relevant influencers and engaging with brands can also help you gain a respectable amount of followers.
Plus, who knows, this engagement could land you a collaboration with a brand or another creator. In general, this will also help you expand your network within the app and you will take yourself for that later. So, engage and build your content!
Summary
These are just a few simple ways you can gain followers and grow your TikTok presence on the app. Just be sure to follow the trends, and stay up to date with what is cool and popular among users.
Add your original spin to your content so that you can be relevant and stand out from the crowd. Above all else, always stay true to yourself. Download TikTok to start gaining followers now!