Are you planning to have a fun family vacation in one of the many Disney World Resorts? The planning for the trip will take some effort, especially if you're traveling with kids. However, planning will take some stress off and allow you to enjoy your stay in the happiest place on the planet.
You can't just march in there without a plan – there are many things to consider, such as accommodation, food, and even ticket reservation to the resort itself.
Read this guide and wash your worries away as you learn all you need to do to plan the ultimate Disney World Experience.
What To Do In Disney World
Where To Stay In Disney World
What And Where To Eat In Disney World
What To Bring To Disney World
What To Know Before Going To Disney World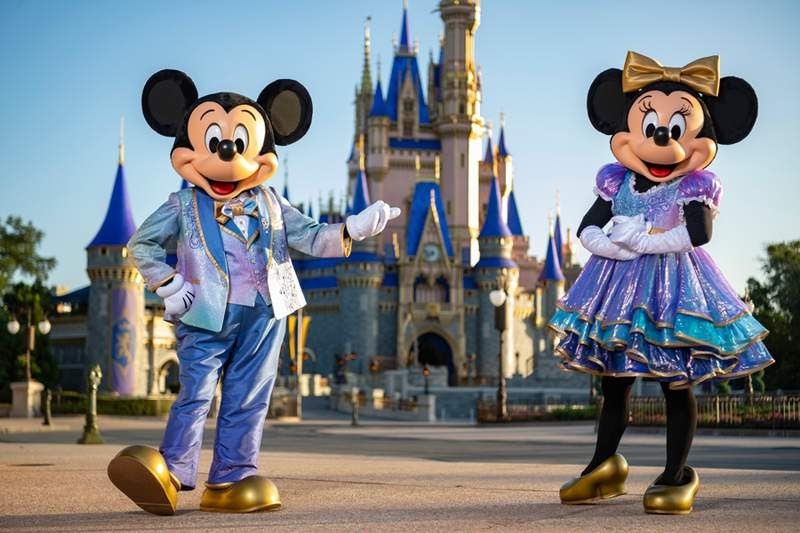 What To Do In Disney World
Disney World features four main magical-themed parks: Hollywood Studios, Animal Kingdom Theme Park, Magic Kingdom Park, and Epcot. The first thing you need is a theme park reservation for each day, which will be discussed in the latter part of this article.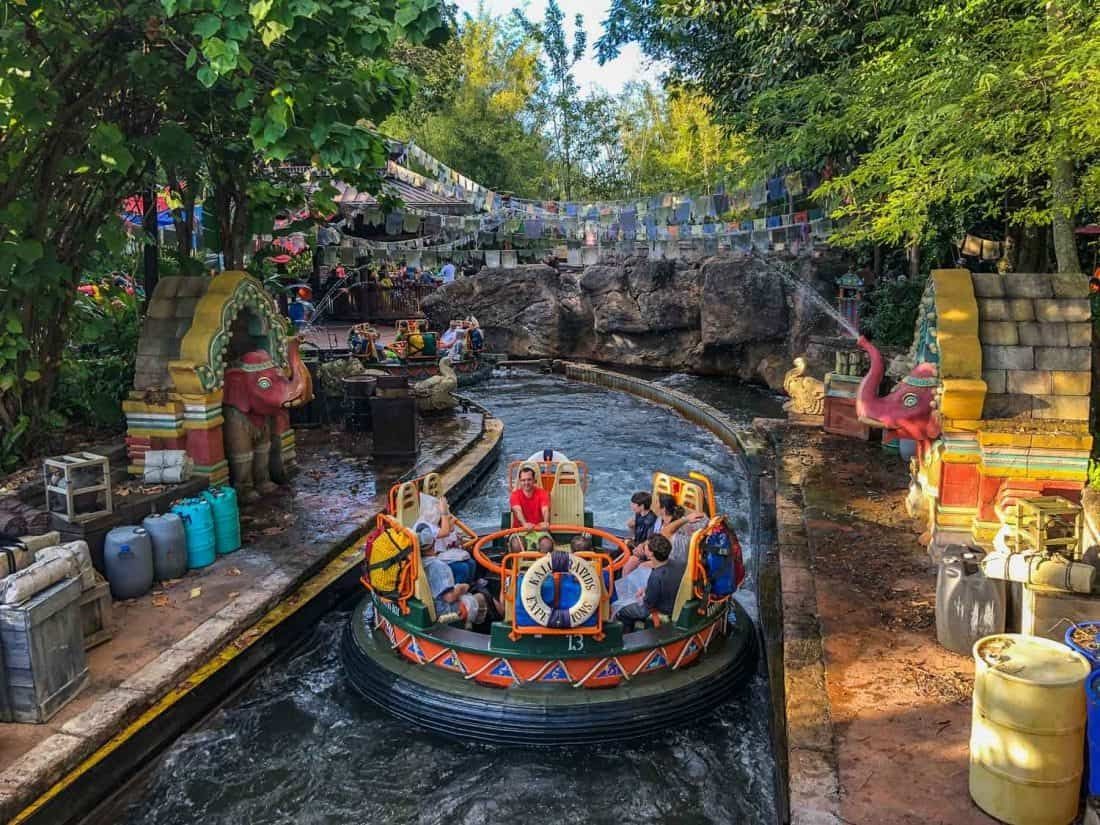 There are many activities in the vast Disney World universe that you and your family can enjoy. You can explore Disney Springs, a whole new world with restaurants, shops, and shows that will delight all ages, as well as a free boat ride that sails guests through the boardwalk.
You can also visit the famous Lego Store, which features hands-on play tables and huge models of Disney characters that will fascinate and entertain visitors and guests. What's important to remember is that the parks and rides continue their operations for a few more hours after sunset so that you can take advantage of that as well.
Some of the more famous things to experience are the IllumiNations light show at Epcot and fireworks at Magic Kingdom. There is a long list of rides to choose from each of the four parks, some of which being the following: Space Mountain and Thunder Mountain (Magic Kingdom), Avatar Flight of Passage (Animal Kingdom), and Soarin' Around the World (Epcot).
Activities For The Night Owls
Suppose you're more of a night owl or prefer to experience Disney World after the kids have gone to bed, no worries! Disney offers many activities for people like you, such as watching an outdoor screening of a Disney movie at Fort Wilderness.
One pro tip that most guests might not know is that lines usually thin out after the fireworks at Magic Kingdom. A two-hour wait on the Seven Dwarfs Mine Train can be shortened into a 15-minute wait.
As long as you fall in line before the official closing time, you'll be able to enjoy your ride. Remember that the indicated wait times in the My Disney Experience app (where you can check wait times for rides) can be inaccurate during closing time, and the long lines turn into shorter ones as the evening nears.
Where To Stay In Disney World
Aside from arranging your theme park reservations during your stay, it's essential to plan your accommodation and where you'll be staying. Decide on the number of days, as well as the budget you've allotted for accommodation.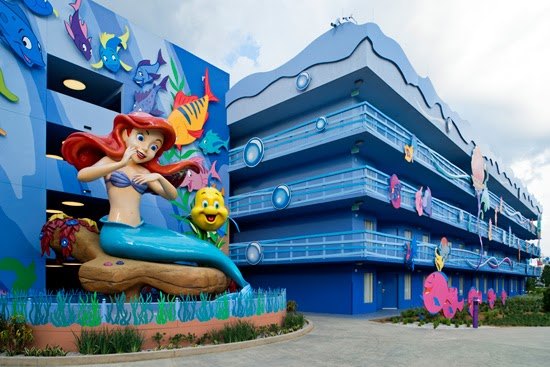 You have three resorts to choose from: value resorts, which are relatively affordable and have the most kid-friendly cartoon vibe; moderate resorts, which are a little pricier than value resorts and a little more grown-up; and the deluxe resorts, which is the most expensive of all and has the best amenities. They even have their own boats and monorail for guests!
Value resorts are best for families on a budget, and they only have quick service eating areas. Their pools do not have waterslides, which can be a dealbreaker for some, especially for kids! The value resorts to choose from are the All-Star Movies, All-Star Music, All-Star Sports, Art of Animation, and Pop Century.
Moderate resorts have added amenities such as table service restaurants and waterslides. There are five moderate resorts to choose from: the Caribbean Beach, Coronado Springs, Port Orleans French Quarter, Port Orleans Riverside, and The Cabins at the Fort Wilderness Resort. Deluxe resorts, the priciest of them all, include villas and other luxury accommodation.
Disney Resorts: To Stay Or Not To Stay?
While some might say that staying off-site at Disney World is a whole lot cheaper, the benefits of staying inside the Disney World property do outweigh the costs. More often than not, the expenses incurred while staying off-site, such as car rentals, parking, and gas, amount to more money spent than saved.
Some of the perks and benefits of staying in a Disney World resort are the following: booking fast passes at 60 days from check-in, booking advanced dining reservations 180 days in advance, never paying for parking, as well as never waiting in traffic because of lanes dedicated to resort buses.
You can also have your park purchases delivered straight to your room so you won't have to carry them all day long, as well as being awarded extra two hours for rides and other attractions at the start or end of the day!
What And Where To Eat In Disney World
As you plan for your stay in Disney World, don't forget to plan your meals! Pick where to have lunch and dinner in advance to secure reservations. While you might think that planning for a meal six months from now is hard, you'll be patting yourself on the back as soon as you realize how hard it is to land a reservation in a jam-packed restaurant on the day itself.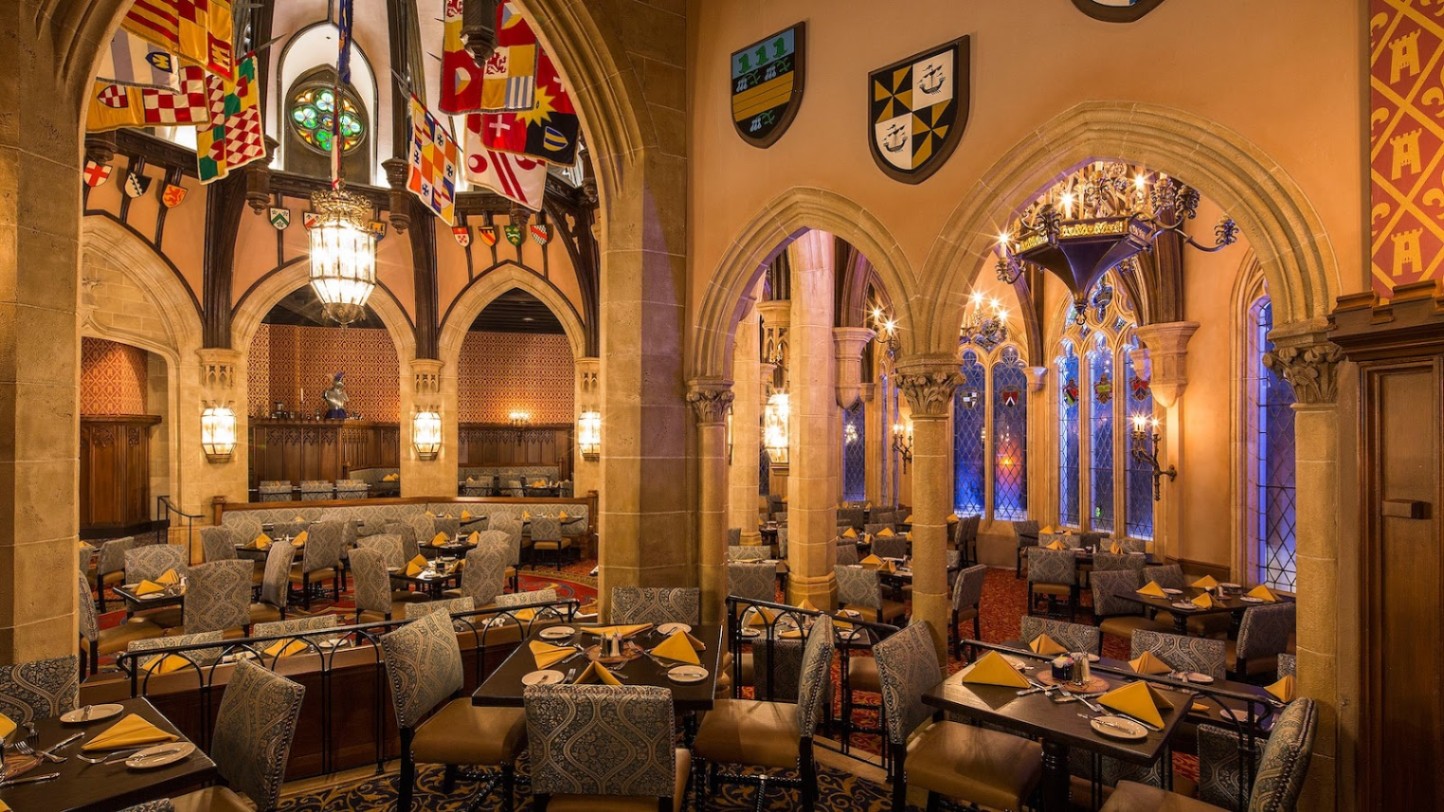 Take advantage of the My Disney Experience app and order food at any quick-service restaurants. You can pick up your food once it's ready, but you can order and pay using the app instead of waiting in line.
You can enjoy your BBQ from Regal Eagle smokehouse, hotdogs from Casey's Corner, Dole Whip from Aloha Isle, or breakfast wrap from Ronto Roasters without the hassle and trouble. Some of the best restaurants you can dine at if you're lucky to land a reservation are: Be Our Guest, Cinderella's Royal Table, Chef Mickey's, Victoria & Albert's, Topolino Terrace (for brunch), and 'Ohana (for dinner).
For reservations, check out the My Disney Experience app for dining availability, or call the phone line to answer your questions (407-WDW-DINE or 407-939-3463). Phone lines open at 7 .M., but the website starts taking reservations at 6 A.M.
Bring Your Own Food
If you're not aware of this, you're missing out on the opportunity to save hundreds of bucks! Disney allows guests to bring outside food, and they allow you to ship drinks and food to the hotel in advance.
Not only is this cheaper, but you also won't have to wait for an hour for a corn dog or whatever you're craving.
What To Bring To Disney World
As in any trip, you'd embark on, make a list of the things you'll be needing during your Disney World trip. Remember to leave some space in your luggage for souvenir items that you'd bring back home. Avoid bringing any valuables with you, especially while you spend most of your days in the park.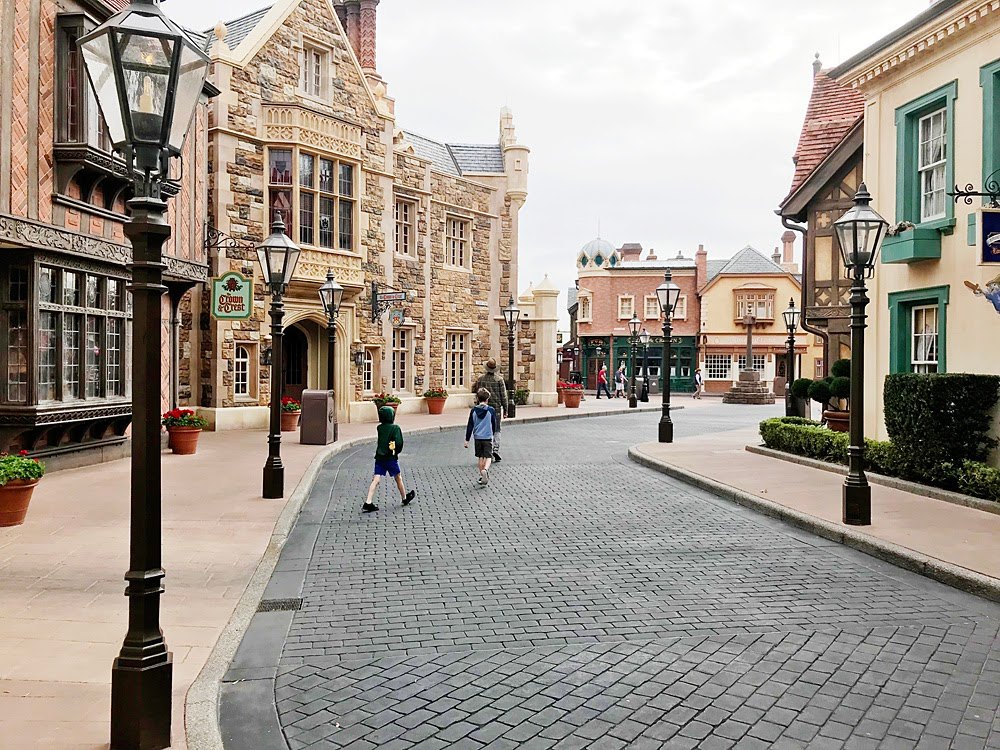 Keep a small and lightweight bag that contains the following essentials: a bottle of sunscreen, sunglasses, a set of ponchos, a power bank, some sanitary wipes, an umbrella, and some snacks.
If you love gum, bring your own, as Disney does not sell gum. Ensure that your bag isn't that heavy lest you'll run the risk of exhaustion and back pain.
Ensure that your outfits are weather-appropriate, so the list of clothing items you'll be bringing will differ, depending on your time of visit.
What Not To Pack
Here are some items which are unnecessary to bring to Disney World: a blanket or camping chair, a towel, a bathing suit, first aid, and bug repellant. First aid and bug repellants are usually free and accessible at First Aid centers.
The heaviest thing you should have with you is your water bottle, and anything heavier than that will make your 14-hour walk in the park hell. Don't strip away your chance of having fun, and remember to keep your bag light and clutter-free.
What To Know Before Going To Disney World
Lastly, here are some useful tips which you should know before your journey. Visit during non-peak times, which is usually from Mid-January to early March and late August through the end of September. Beat the crowds and avoid holidays if you can.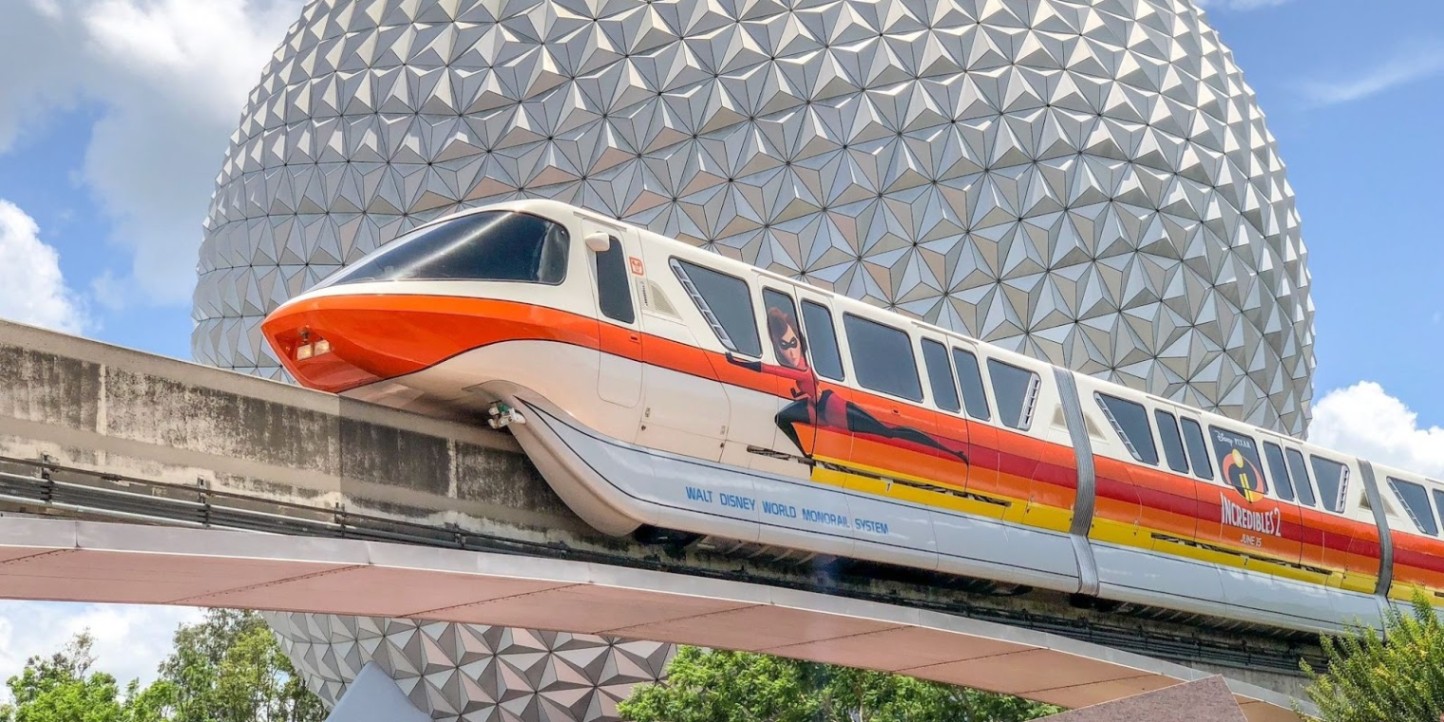 You can get the best deals on all resorts from January through February, where prices are the absolute lowest of the entire year. That, matched with little to no crowds, makes for a fantastic time of year to go.
Keep in mind that you are required to reserve your tickets 60 days before your preferred schedule, which you may do through the My Disney Experience app.
Besides that, it's best to know that Disney World is a vast place that you cannot fully explore within a week. Aside from the four theme parks, Disney World also includes two water parks and a downtown with its own shopping and restaurant district.
Getting Around Disney
Being a huge area, Disney World is best explored not by foot (if you don't want to end up with blisters on your feet!) but by the free Disney transit. All you have to do is check out their transit schedules so you can plan for your day.
You can also ride bikes, boats, and other forms of transportation to get around the complex. Transportation takes time, so be sure to stay on top of your plan, especially when you're beating some deadlines.
Conclusion
A trip to Disney World sure takes a lot of planning. However, you'll thank yourself as you go along and realize that careful planning is the key to enjoy the most magical place on Earth.
Enjoy your ultimate Disney World experience, and don't forget to snap that photo with Mickey and Minnie!