As much as we enjoy staying in hotels during our trips and travels, we sometimes forget to be cautious and tend to be too trusting. Travelers often become oblivious to the safety hazards that their usual practices pose whenever staying in hotels.
While staying at a fancy hotel or small bed and breakfast lodge may seem like a normal thing for foreigners and tourists, they can become extremely vulnerable and be targeted to attack, assault, or robbery during these periods.
That is why it is important to be aware and prepared at all times when staying in hotels. Here are ten safety tips that you must keep in mind during your stay in a hotel.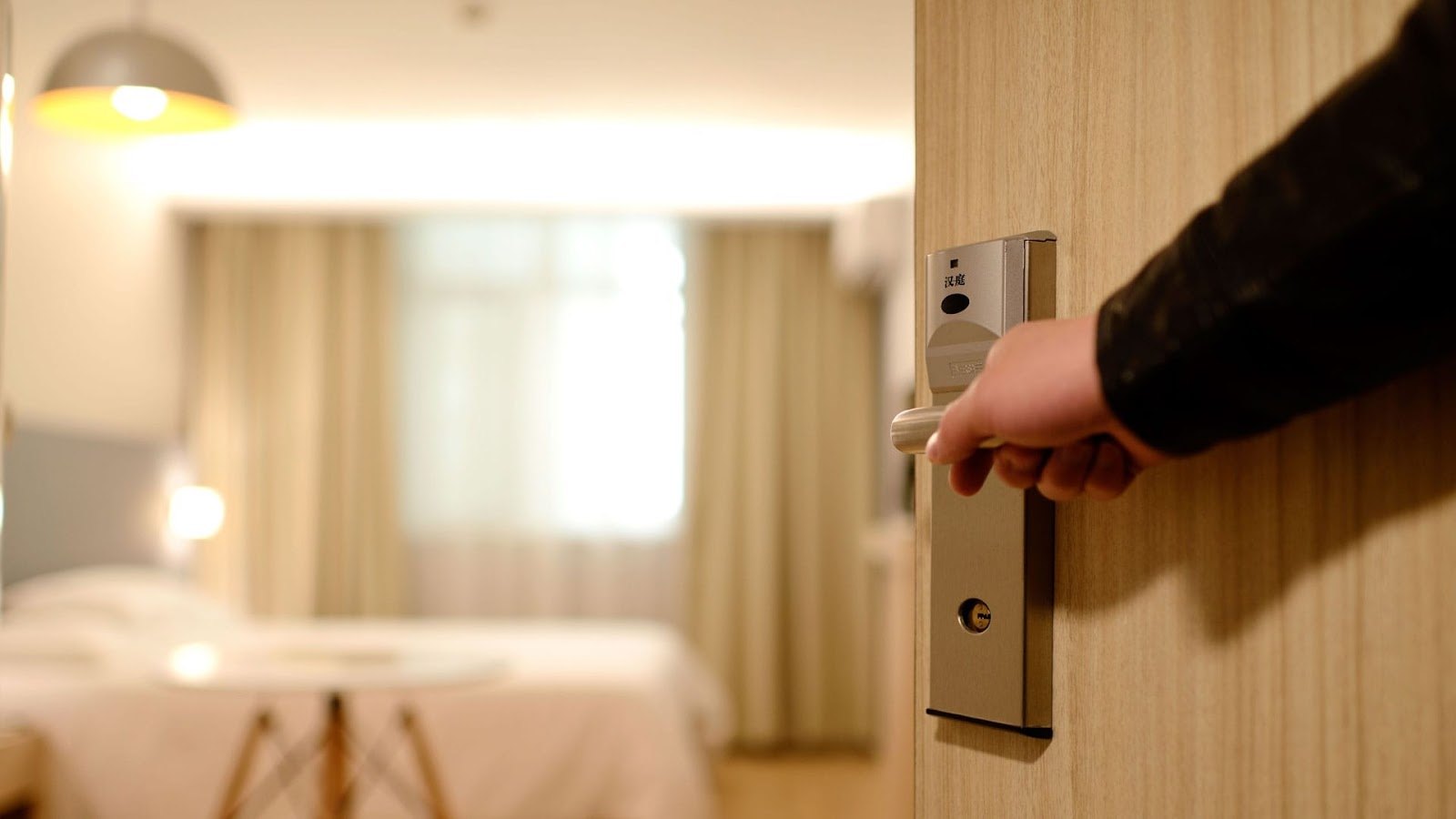 Choose a Room Between The 4th And 6th Floor
When choosing your rooms' location, request a floor not lower than the 4th floor but not higher than the 6th floor. The rationale behind this decision is to make sure you are still accessible by the fire department in case of a fire because fire-department ladders can only reach the 6th floor.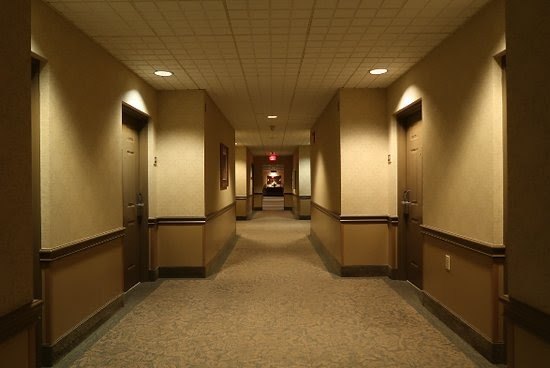 Keep in mind that it is generally safer to stay on the upper floors as one would need an electronic keycard to operate the elevator.
Do not accept a room on the ground floor as this is easily accessible to the public, especially if the room has doors and windows that open on the outside.
Avoid staying in rooms with vending or ice machines nearby, as this can be a perfect spot for thieves to loiter.
Never Leave Your Luggage Out Of Sight
You usually hold on to your luggage at the airport as if your life depended on them, do the same thing at your hotels. Your luggage is never genuinely safe anywhere, and it is more prone to being snatched in a busy hotel lobby with lots of people around.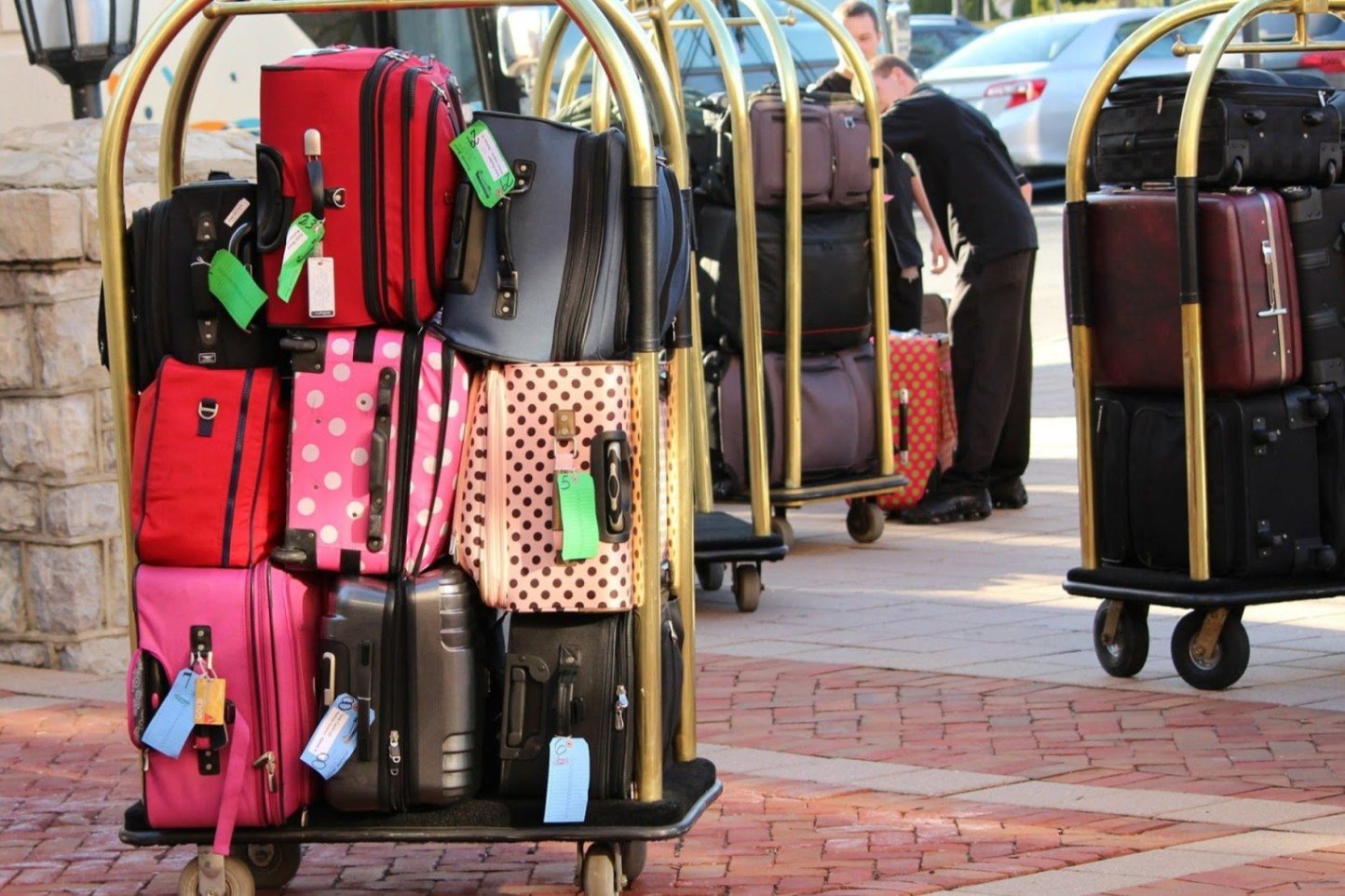 Do not wait for the valet to bring your bags to your room if you're not going to accompany them. Bring the luggage yourself to ensure that nothing will go missing. During check-in, place your bags right in front of you at all times.
Lost or stolen luggage won't be covered by travel insurance companies, especially if there is proof that the luggage was left unattended or mishandled even for a short while.
So to avoid disappointment and trouble, keep your eyes glued to your luggage and hold on to it for dear life!
Be Wary When Using The Hotel Safe
Our first instinct to keep our valuables, jewelry, money, and other items safe while in a hotel by using the security vault or safe inside your room, and it makes sense. It was made for that sole purpose, anyway. However, thieves and robbers think the same, too, and usually target the hotel room safe.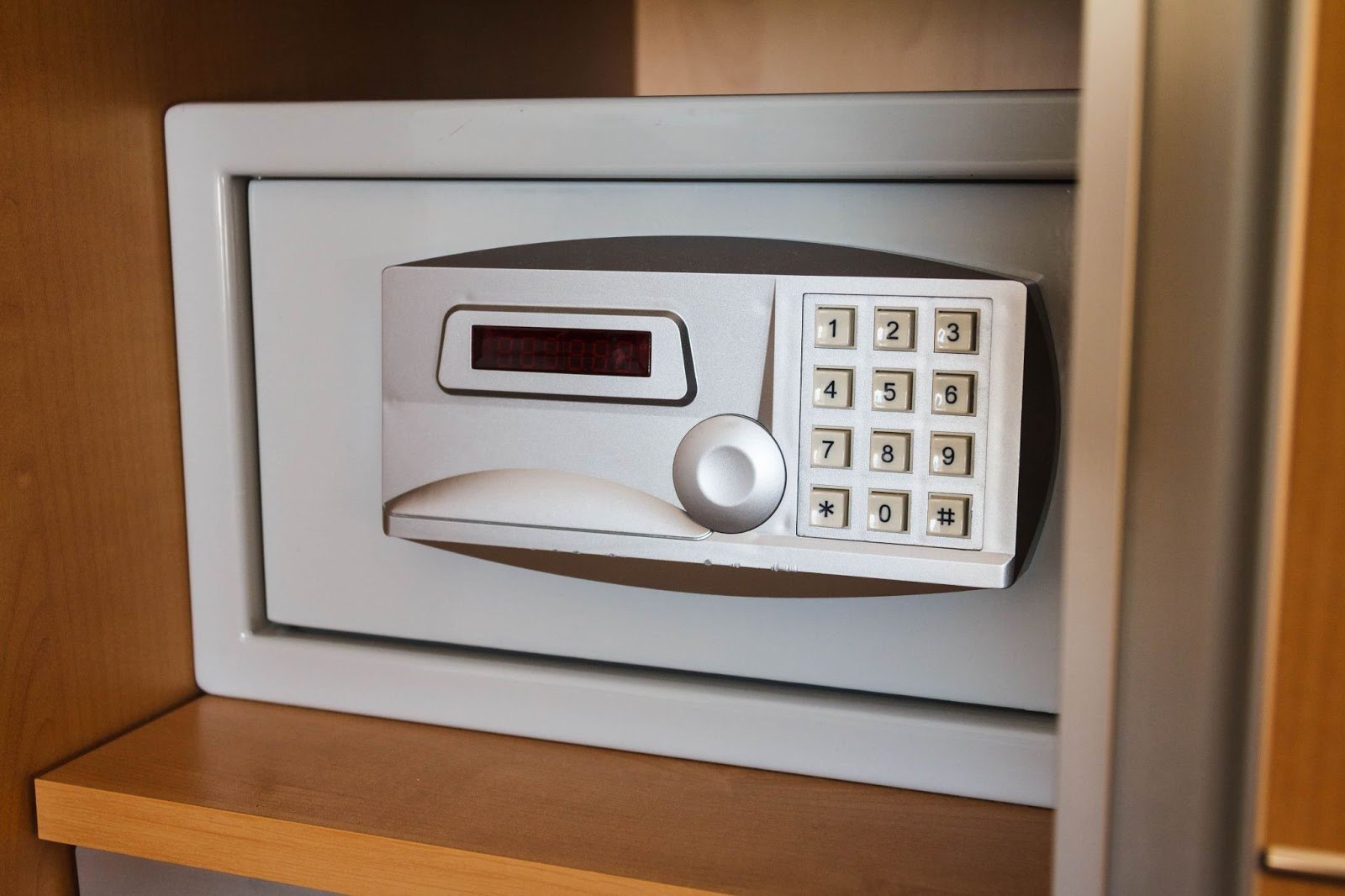 These in-room vaults can easily be broken into, and the protection they offer is usually low. But if you have no other alternative, at least try to ensure that the in-room vault has an electronic combination lock. This is better as opposed to standard keyholes, which can be easily picked and jammed.
If you want to have peace of mind, use the hotel security vault or front desk deposit box instead. Remember to keep a well-documented receipt of the items you deposited, though.
While it may seem to be a lot more inconvenient, hotels are more likely to provide insurance for lost/stolen items inside their hotel vault than the ones kept inside rooms.
Use A VPN When Connecting To The Internet
Aside from your physical security, also take preventive measures for your cybersecurity in public places. Most often than not, hotels provide free access to the Internet through Wi-Fi connections. However, these public Wi-Fi connections are also hotspots for identity theft and hacking.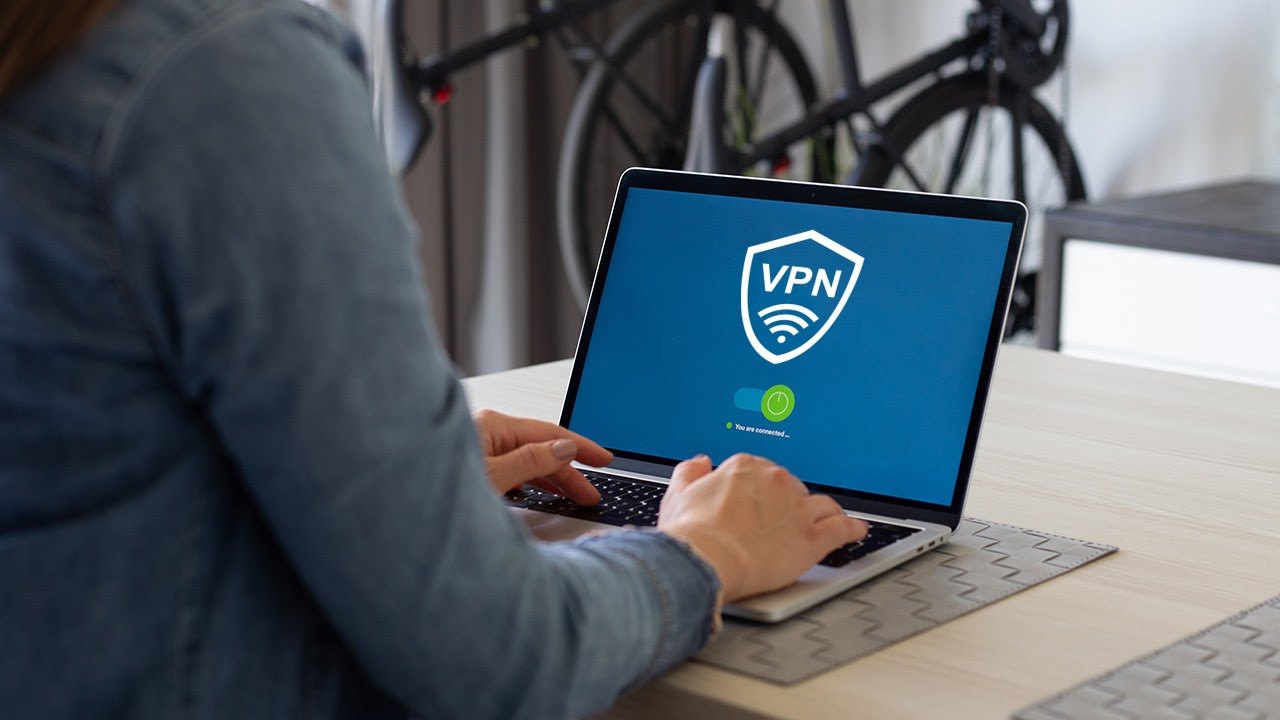 To combat hackers and criminals who target hotels and set up free WiFi connections to steal sensitive information from their unsuspecting victims, use a Virtual Private Network or VPN when connecting to Wi-Fi Networks.
VPN will serve as your protection from hackers and prevent them from stealing your credit card information, passwords, as well as browsing history.
It encrypts your data so that you are virtually invisible from any hackers on the same network as you and protects you from fraud, identity theft, stealing of data, and other heinous cybercrimes.
Make The Check-In Quick
If you have the option to book your reservation online, choose to do it because then you do not have to provide personal information over the phone or counter where people can overhear.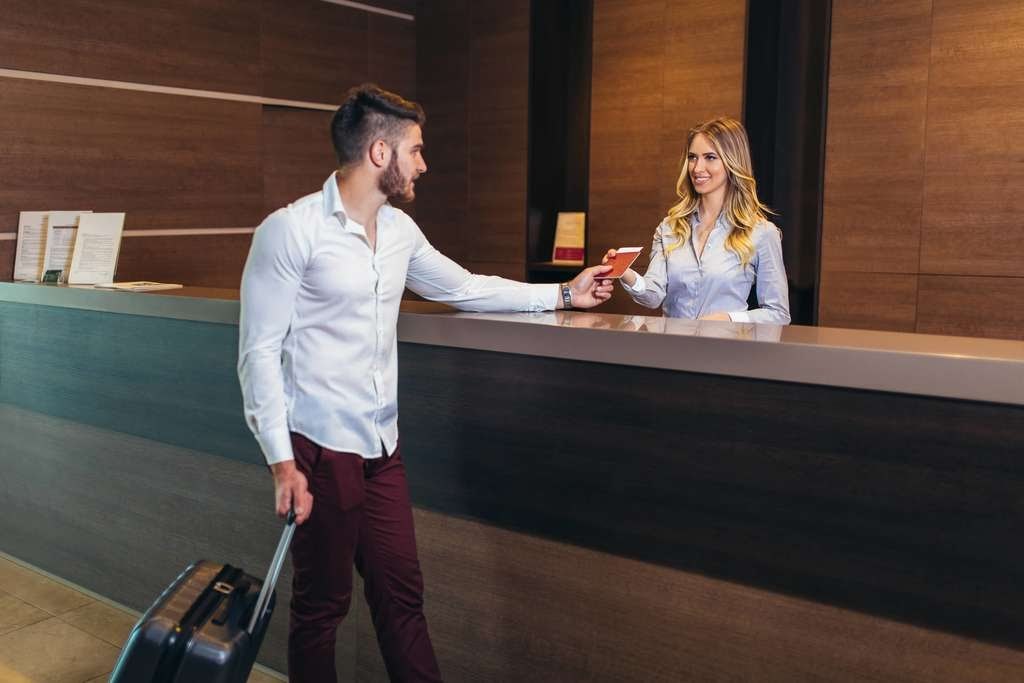 If you are a woman traveling alone, do away with qualifiers that confirm your gender. Make it a habit to write down your name and phone number, print out your reservation, as well as hand in your passport or other IDs and credit card to make checking in easy and quick.
Ensure that the hotel staff does not announce your hotel number and other personal details out loud for everyone to hear.
Please keep your eyes on your credit card and double-check it after being swiped. Before you leave the front desk, instruct the staff to never give your name, and room number should someone come looking for you.
Inspect Your Room And Fire Exits
Once you've arrived at your hotel room, prop the main door wide open and look behind the curtain, under the bed, inside the bathroom and closet, and check to see if there's someone hiding.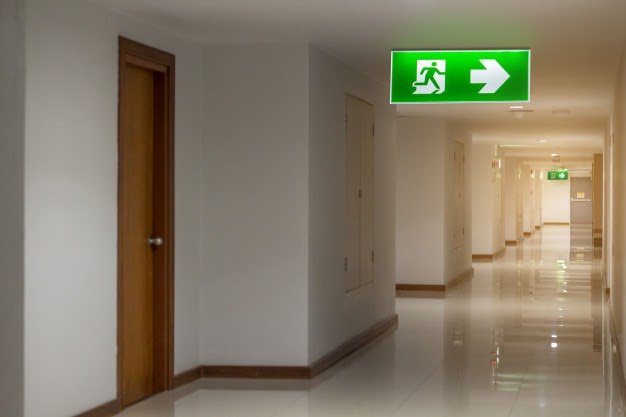 Leaving your door open will give you a better chance to escape if someone is trying to harm you. Examining room locks, windows, and outside doors, if any, and ensure that they are secure and functional.
Check for a dial tone on the telephone and see if you are allowed to make outgoing calls. Doing this might save your life. Do not forget to visit the fire exit and familiarize yourself with its structure.
Check if the fire exits are clear and without obstructions, as well as the stairwell exits. Explore where the exits lead to and do an ocular.
Bring Doorstops And Portable Door Locks For Added Security
It's best to have doorstop and portable door locks handy for an added layer of protection and security, especially in hotels with cheap and weak locks that could easily be opened and damaged.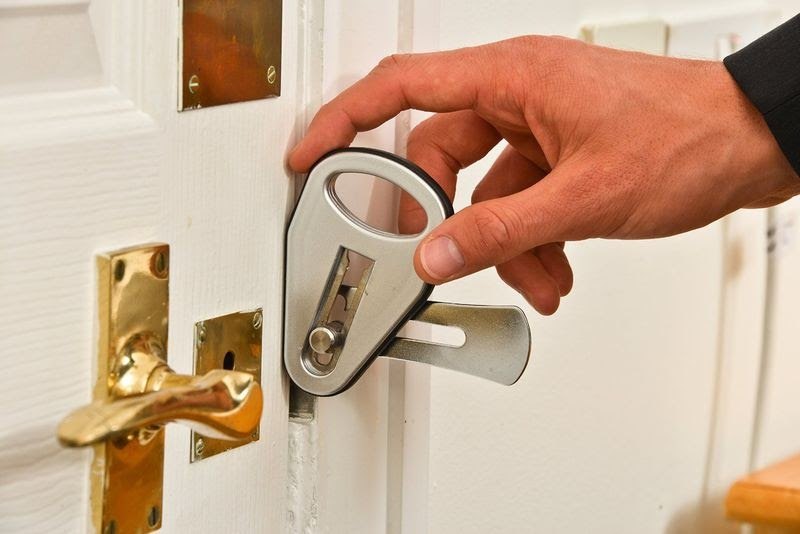 Thieves and criminals will usually wait for guests to hop in the shower or fall asleep before they break in, but you can sleep with some peace of mind if you insert a doorstop or portable door lock to make opening the door from the outside more difficult.
Lock Up And Don't Open Your Door To Strangers
This cannot be emphasized enough: keep your door locked at all times and never leave your door wide open. Use available deadbolts, security chains, or metal security locks in addition to the doorstops and portable door locks you have.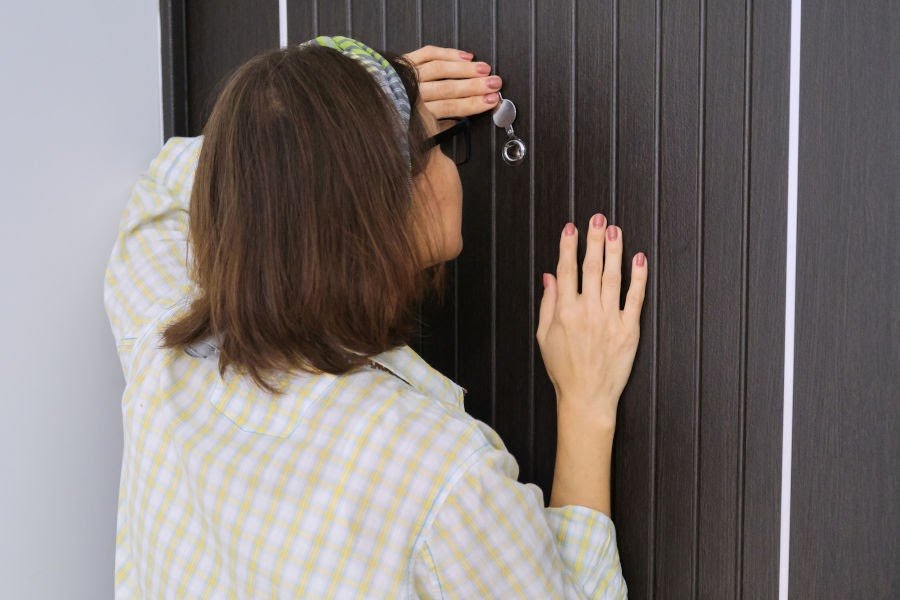 Should a hotel staff member knock on your door and inform you that they need to come in to repair or maintain anything inside your room, call the front desk first and confirm if they have indeed sent an employee.
Ask for the employee's name and confirm it with the front desk to ensure the visit is legitimate before opening the door.
Instruct the front desk to connect and patch you through should someone call for you. If your room number is compromised, explain your predicament and ask to get transferred to another room.
Have Your Keys And Flashlight On The Bedside
If you need to leave your room immediately, you wouldn't have the time to look for your keys and fumble through your things in an attempt to find them. Place your keys near the lamp or on your bedside to ensure that they can be easily found once you need them.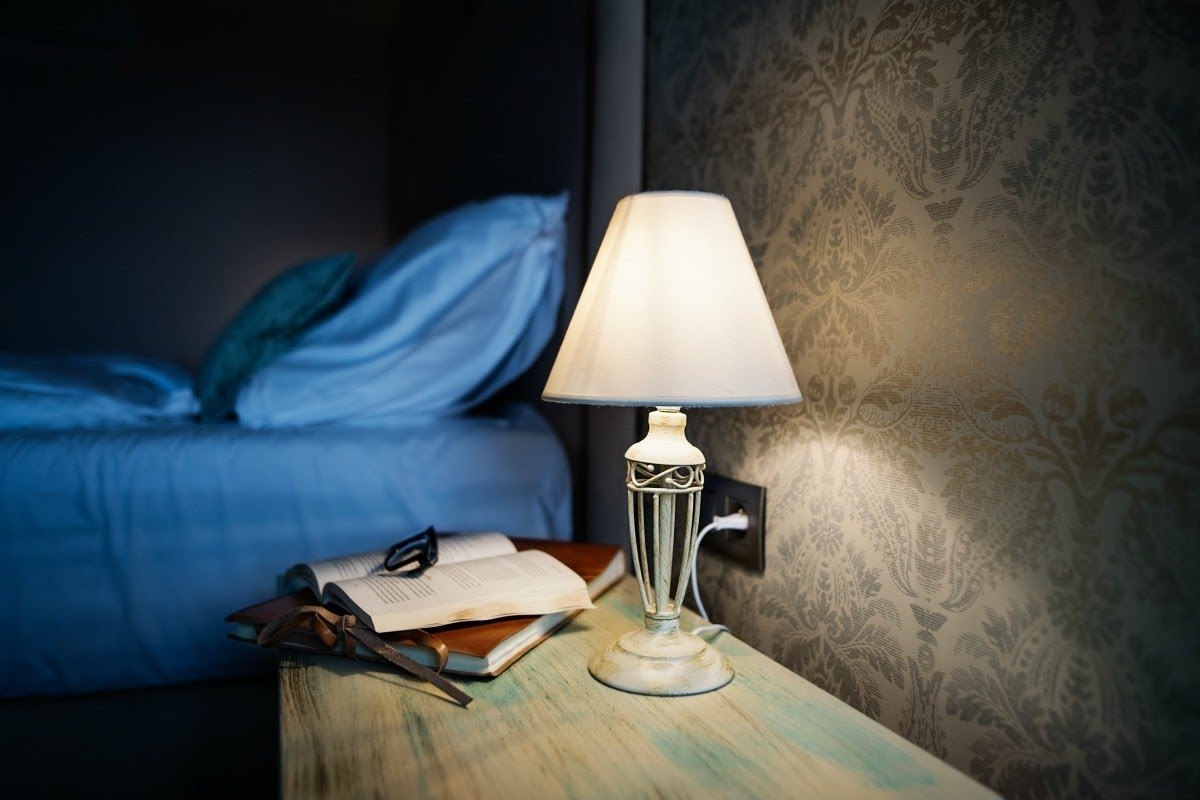 Keep a flashlight or headlight on your bedside, too, as not only will this be a source of light during unexpected power interruptions, but it can also serve as a weapon against intruders. This will temporarily blind them and give you a chance to escape.
Hang The "Do Not Disturb" Sign
Always make sure that when you leave your hotel room, do not make it seem like no one is left inside. Hang the "Do Not Disturb" sign to give the impression that someone is still inside.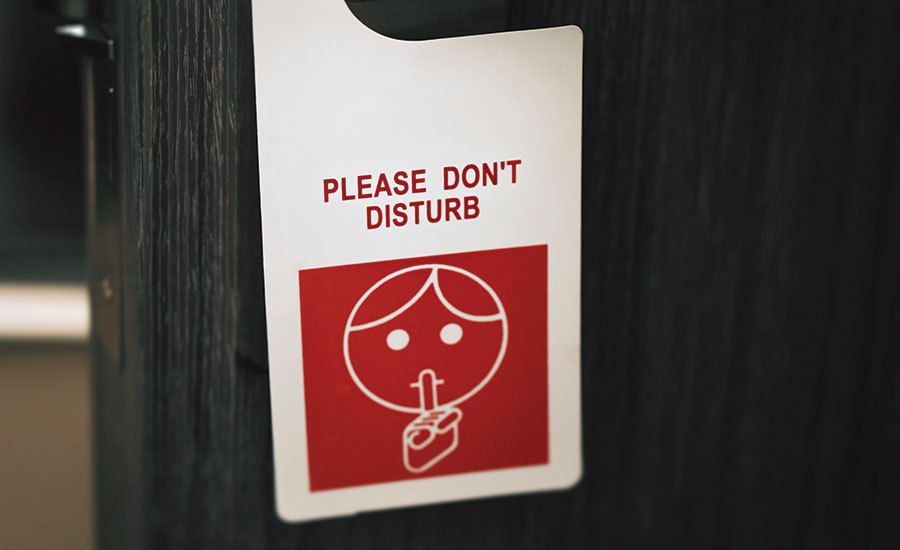 In addition to this, always leave the television or radio on. At night, keep the lights on and partially open the drapes to signify that there is a person inside the room to keep the robbers away.
Conclusion
While there are many more tips to keep you safe and secure during your stay in a hotel, following these safety precautions will surely give you added protection and some peace of mind.
Wherever you go, make it a habit to follow the things on this list and add more tips as you go along. Always remember that a safe traveler is a happy traveler!