Summer vacation is best spent in Disneyland. There are numerous things to see, thrilling rides, and fun activities to partake in. It is a dream place for many kids.
If you are heading to Disney land, it's essential to know various rules that must be followed. This land means the world to your child since they will have fun and create life-long memories. So, you don't want to end up getting kicked out of the park for not following the rules.
Disneyland is the happiest place to be during a vacation with family. There are hotels, a golf course, and a Disney village where you have an opportunity to spend time with other travelers and gain more knowledge and skills. Below are various things that you should not carry when visiting this magical place.  According to the rules, they are banned.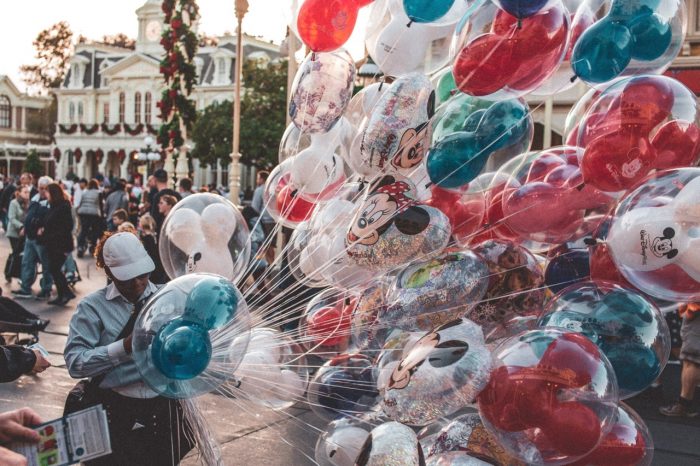 Drones
Drones are not permitted in Disneyland. The famous park is a place where you want to disconnect with your daily routine, enjoy the view, and participate in various fun activities. Some activities include having family time without your privacy being invaded.
Operating drones in Disneyland would mean that there will be divided attention. Drones monitor various activities at a higher ground, so there are also privacy concerns.
Do not pack a drone while going to Disneyland. There are checkpoints and detectors, so they will surely find it if you have one.
Pets
Disneyland accommodates a wide range of families. Therefore, going with your dog could be a threat to people with allergies. In addition, the park is a busy place and can be too chaotic and overwhelming for an animal.
If you must take your pet with you have to pay an extra fee for it to be accommodated in an onsite kennel. Services animals are permitted but do not bring your pet if you want to avoid extra charges.
Illicit Items
Disneyland is a place for kids, families, and the beloved characters of the Disney kingdom. So bringing in illicit items is something that is very unwelcome.
Upon arrival at Disneyland, there are checkup points where they insist that people not to carry any drugs. There are notifications all over with warnings. Being caught with drugs will get you banned from joining other people in Disneyland, and you will have to answer to the security officers.
Disneyland is a drug-free zone. As a parent, you are assured that your child is safe, and there is no chance of them being sold drugs. Do not carry any medications — unless it's a doctor's prescription — to avoid unnecessary attention.
Large Suitcases
Large suitcases are associated with people moving unnecessary things. Therefore, large bags are not permitted. While packing to visit Disneyland ensure that your bag is not larger than 61 cm long, 24 cm high, and 46 cm wide.
Large backpacks are not also permitted or any similar bags with wheels. You can find all of the food, drinks, and gear that you could ever want inside the park so there is no need to haul around extra items.
Miscellaneous Transportation
Motor vehicles, cars, bicycles, state boards, scooters, shoes with wheels, and tricycles are not permitted in Disneyland. There is an area outside the park where the vehicles or other transportation modes can be left.
Disneyland aims at promoting equality and ensuring everyone is having fun. These items, at times, cause distractions due to noise. In addition, they can be a source of accidents. While booking a ticket to Disneyland, you are advised on where you can park your vehicle and to, if possible, not drive a car there at all.
Strollers are allowed in Disneyland, but there are specifications. Strollers bigger than 79 cm by 52 cm are not permitted to this area.
Weapons
Disneyland is a place of happiness, innocence, and childhood magic, not weapons. The management strives to ensure the well-being of everyone and ensure that no one is threatening other people's lives. As such, no one is allowed to bring any weapons of any kind.
Wrapped Gifts
Wrapped items have the potential to be dangerous. As such, Disneyland does not permit any wrapped gifts. At the checkpoint, you will have to unwrap the gift for the security people to see what you are carrying and ensure it's not harmful to the others.
The security team conducts a thorough inspection of the visitors. You are therefore guaranteed to have fun without worrying about your life being in danger. Do not wrap your gifts while going to Disneyland to avoid spending time unwrapping them at the inspection area.
Restraining Devices
Handcuffs or zip tiles are not permitted; they can raise unwanted suspicions among other people. Therefore, any suspicious item is not allowed. Do not pack items such as razors, duct tape, box cutters, or slingshots. Plus, you don't need those items anyway!
Camera Sticks
Standard camera phones are acceptable, but camera sticks are not permitted since it means you can take photos at a higher ground invading the privacy of other people. Handheld extension poles fitted to mobile devices or cameras are also not permitted.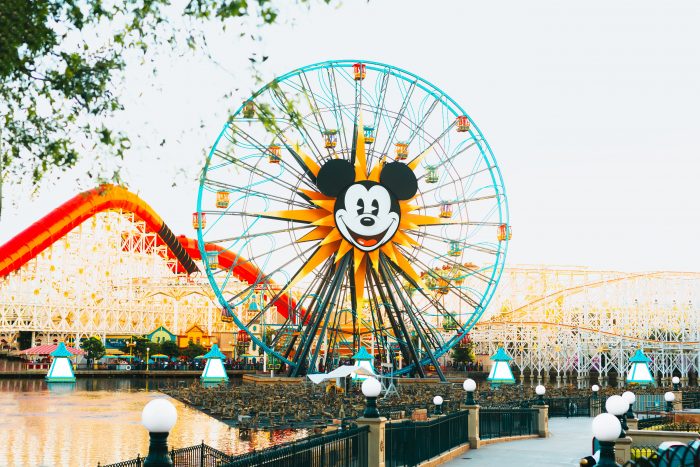 Bottom Line
Disneyland is an area for relaxing and disconnecting. This area aims at providing people with a conducive environment where you can do numerous fun things without being disrupted.
The security team is devoted to promoting peace and they ensure no one threatens the lives of other people. Don't pack the above items to avoid raising unnecessary suspicions with the security team. Disneyland is a place for having fun with your family. Read all the rules for Disneyland to have the best time and avoid being banned from having a great experience.