If you've only seen the undersea world in movies or vlogs, that alone is motivation enough to experience snorkeling at least once in your life. More than 70% of our planet is covered by water, and millions of marine species call it home.
Grab the chance to view magnificent sea creatures up close and discover the underwater attractions. There are many sites to see the stunning underwater life, whether you are a newbie or an experienced snorkeler. Discover the best places to try snorkeling as you read on.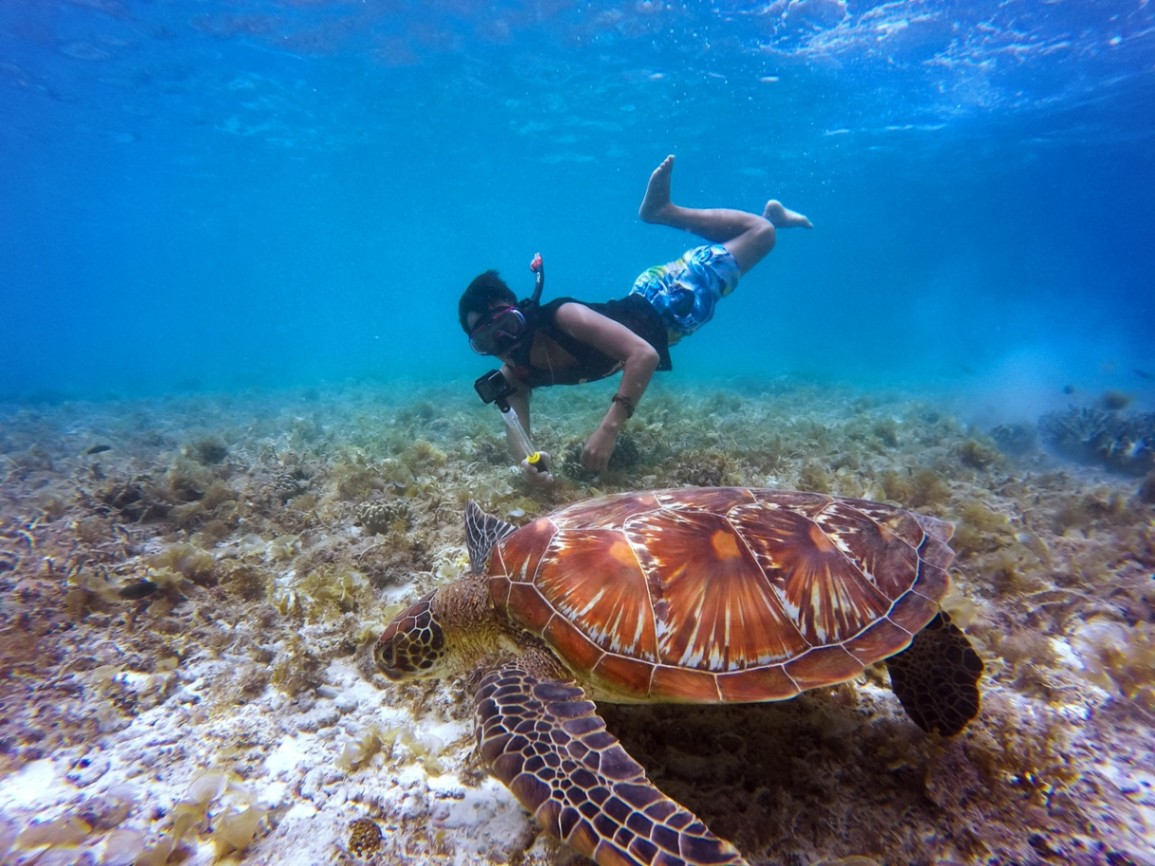 Komodo National Park, Indonesia
Komodo National Park is located in the heart of Indonesia's Lesser Sunda archipelago, a string of volcanic islands that stretches eastward from Java. Diving is among the best in the world there, and so is snorkeling.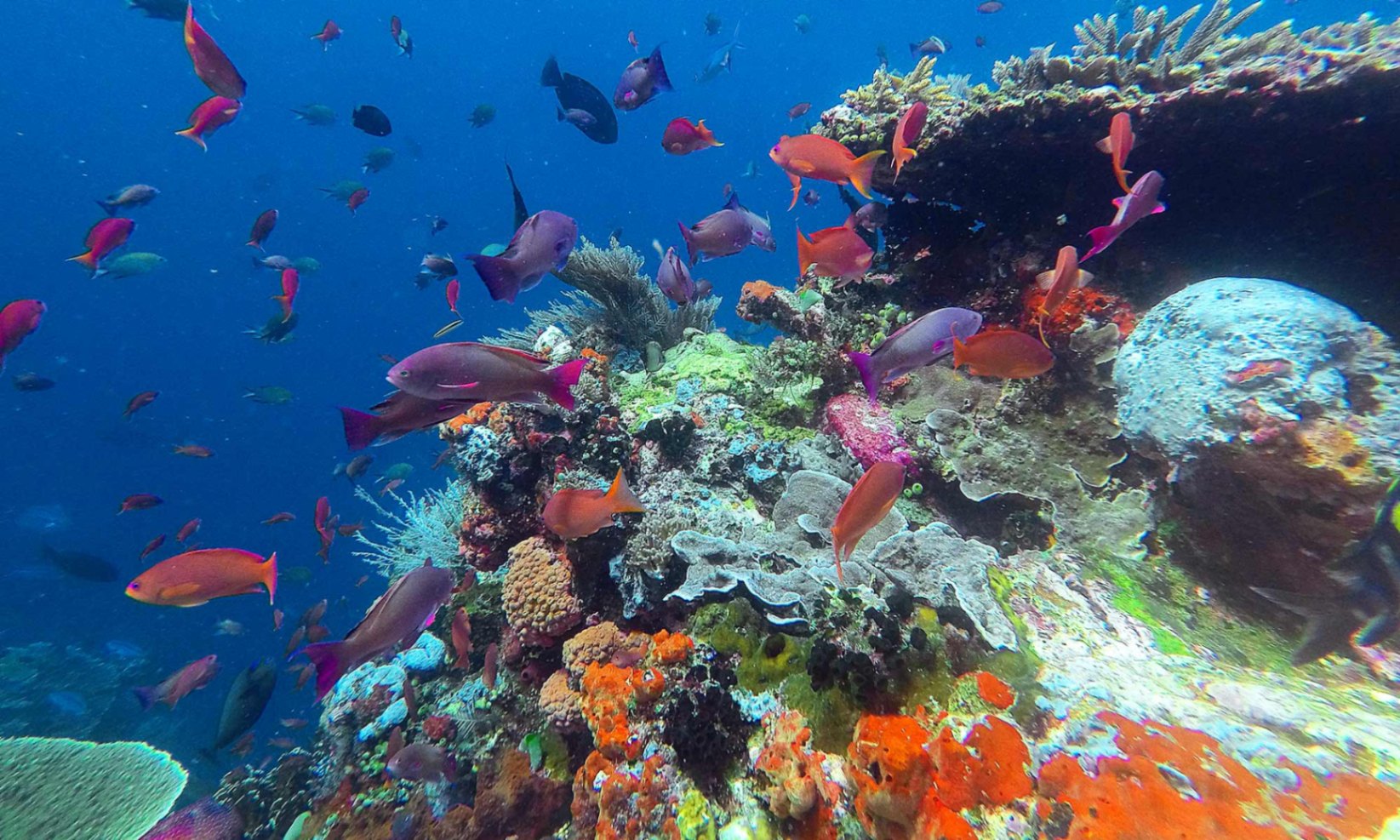 The Park was established in 1980 to preserve the Komodo dragon. Six years later, it was designated as a UNESCO World Heritage Site. It is recognized for its manta rays, sharks, turtles, vibrant coral gardens, diverse macro life, and strong currents.
The reefs in Komodo are spectacular, both in terms of their overall health and the variety of sea life that can be found there. You may also witness some of the most impressive fish, like giant trevally, napoleon wrasse, angelfish, and puffers.
Baa Atoll, Maldives
In the Indian Ocean, the Baa Atoll Biosphere Reserve is situated in the Maldives' central western region. The atoll lies slightly north of the Kashidhoo Kandhoo strait, which separates the northern chain of atolls geographically.
The Baa Atoll is a UNESCO Biosphere Reserve, rendering it a year-round attraction for snorkeling and diving over lush coral reefs. Visitors can also catch glimpses of larger marine creatures like dolphins. The coral reefs are home to many reef creatures and threatened and endangered species.
It supports one of the largest coral reefs in the Indian Ocean. It is a stepping stone for planktonic larvae of reef species from the western and eastern Indian Oceans. The months of June to November are the best for interactions with the teeming aquatic life.
Maui, Hawaii, United States
Maui is a Hawaiian island in the United States. Of the eight major islands, it is the second largest. It is surrounded by hundreds of popular snorkeling and diving destinations; all you have to do is decide where you want to go and what you want to see.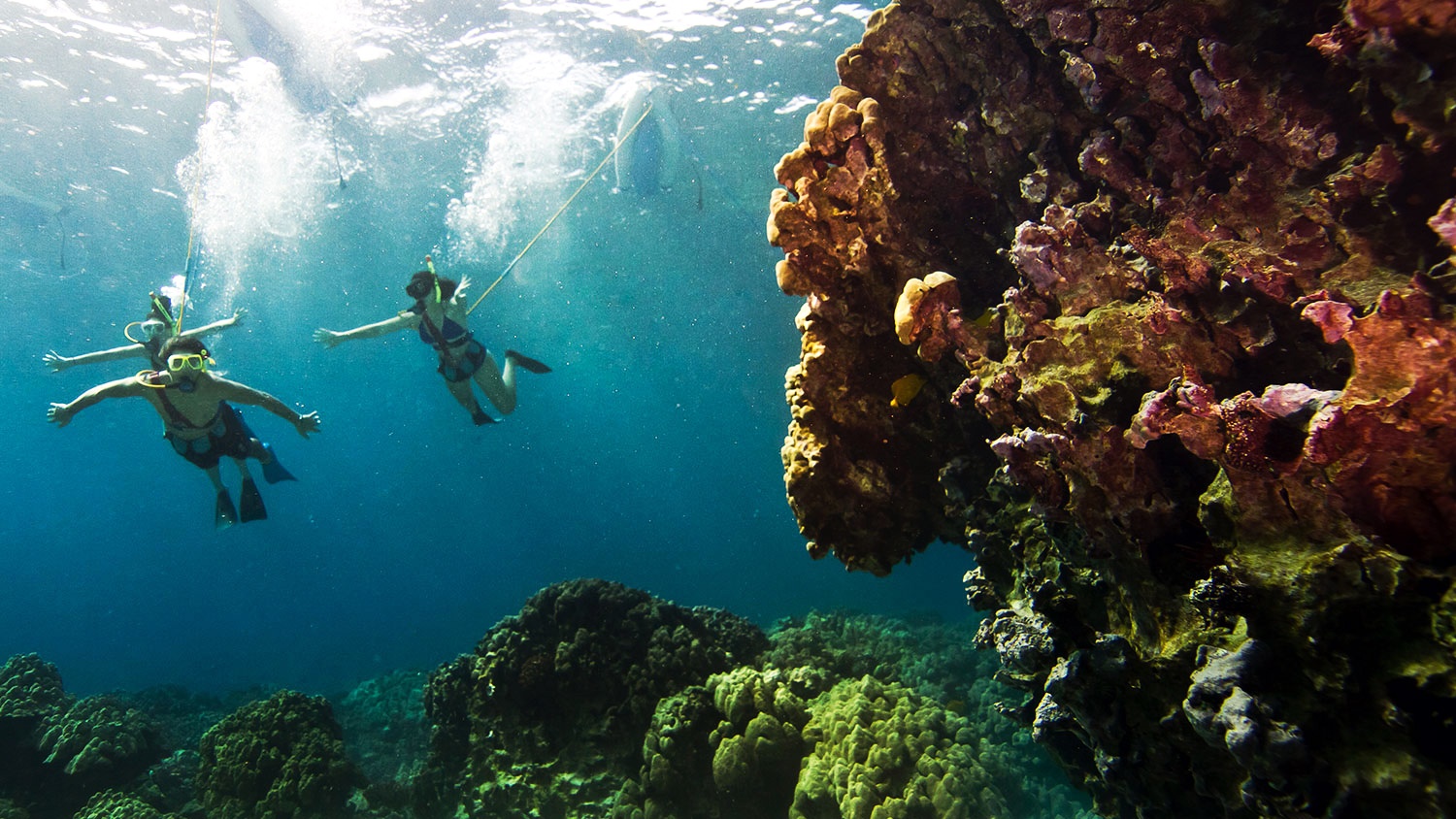 Snorkeling opportunities abound on Maui, and they can be found almost anywhere on the island. Maui's waters are shallow and calm, ideal for beginners, but it's also great for experienced snorkelers.
There are several opportunities to see the drop-offs, ledges, and overhangs that are typical in Maui seas, as well as the diverse marine species that can be found there. Inside the arms of the Molokini Crater, a half-submerged crescent-shaped caldera a few miles off Maui's shoreline, you can see rainbow fish, eagle rays, monk seals, and sea turtles.
Bora Bora, French Polynesia
If you think Bora Bora's tropical skyline and immaculate beaches are stunning, wait until you see what this popular vacation has to offer beneath the waves. With local marine life swimming through crystal-clear seas, the Bora Bora lagoon is one of French Polynesia's top natural attractions.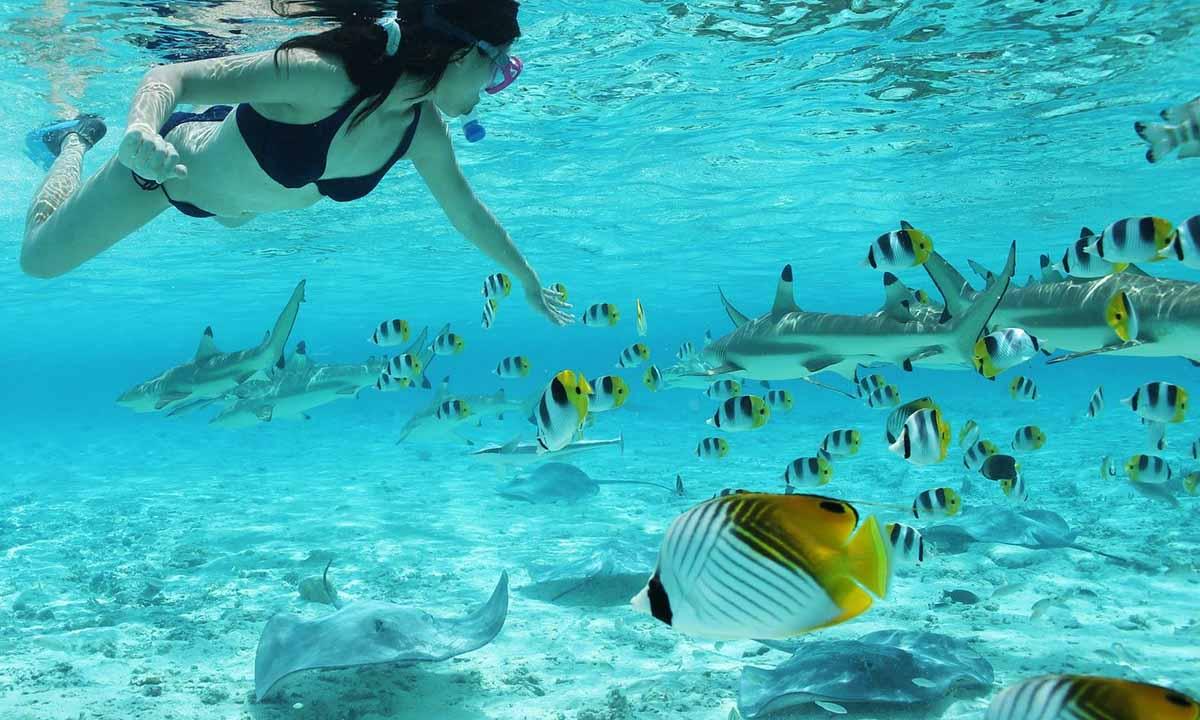 There are various magnificent snorkeling spots on the island, the most well-known of which is the Bora Bora Lagoon. This location is known for its vibrant coral gardens as well as reef sharks, rays, and various tropical fish.
Bora Bora's overwater bungalows provide many opportunities to get up close with stingrays. The balmy waters around Bora Bora and surrounding islands are home to these "water puppies," as they are known. There are also blacktip reef and lemon sharks that can be spotted.
Cabo San Lucas, Mexico
It's one thing to simply swim on Cabo's beautiful beaches. However, if you want to do something unique and memorable, get into the water and enjoy snorkeling in Cabo.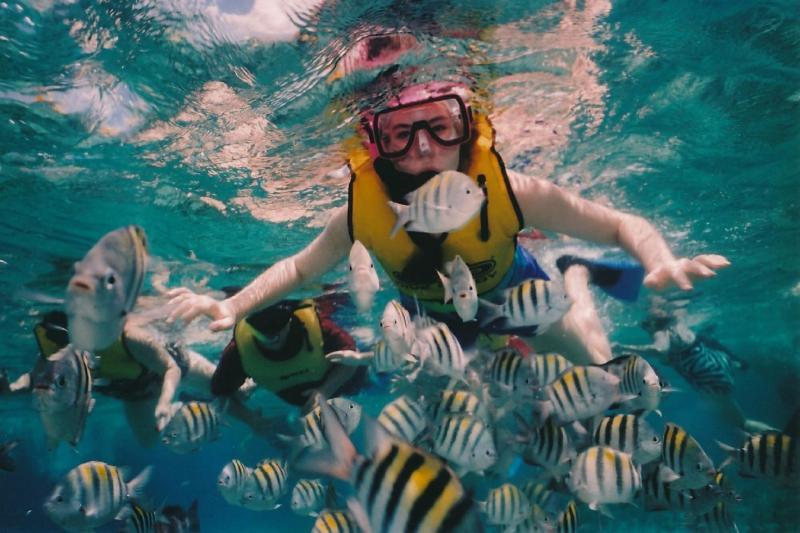 Cabo San Lucas is one of the world's most popular tourist spots because it is sunny, tropical, and practically bursting with picturesque beaches. However, many people don't realize that the area is also home to an astounding variety of marine life and breathtaking underwater panoramas.
Because the water temperature begins to drop in November, April through October is the ideal period to snorkel at Cabo San Lucas. Come to snorkel in the spring, summer, or fall. Experienced snorkelers and divers, on the other hand, swim all year because they don't mind Cabo's mild winters.
Devil's Crown, Galápagos
The Devil's Crown is a ring of jagged rocks off the coast of Floreana Island that protrudes out of the water not far from the coastline. They resemble a crown, as indicated by the name of this location.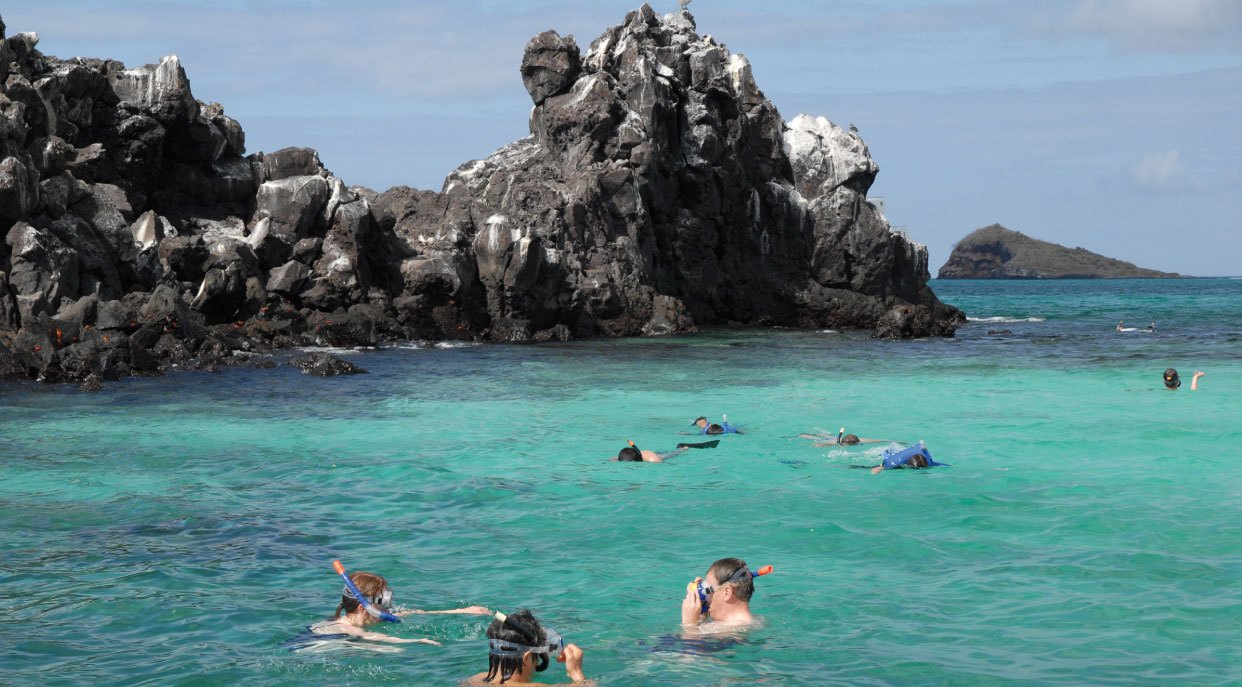 A long time ago, the Devil's Crown was a volcanic crater, but the volcano became inactive when the earth's crust moved, and time eroded much of it away, leaving only a few boulders. It's a good thing these rocks are still there because many people consider the Devil's Crown to be the best snorkeling place in the Galapagos.
Small fish, which are a vital link in the food chain, are attracted to the site because of the rocks. Larger fish are attracted to these small fishes, so snorkelers can expect to encounter a diversity of spectacular reef fish in the Galapagos.
Bermuda
Many ships have sunk off the coast of Bermuda throughout history. This little British island amid the Atlantic, dubbed Devil's Island by sailors, allows wreck enthusiasts to get real close to fascinating undersea marine and coral reef sanctuaries.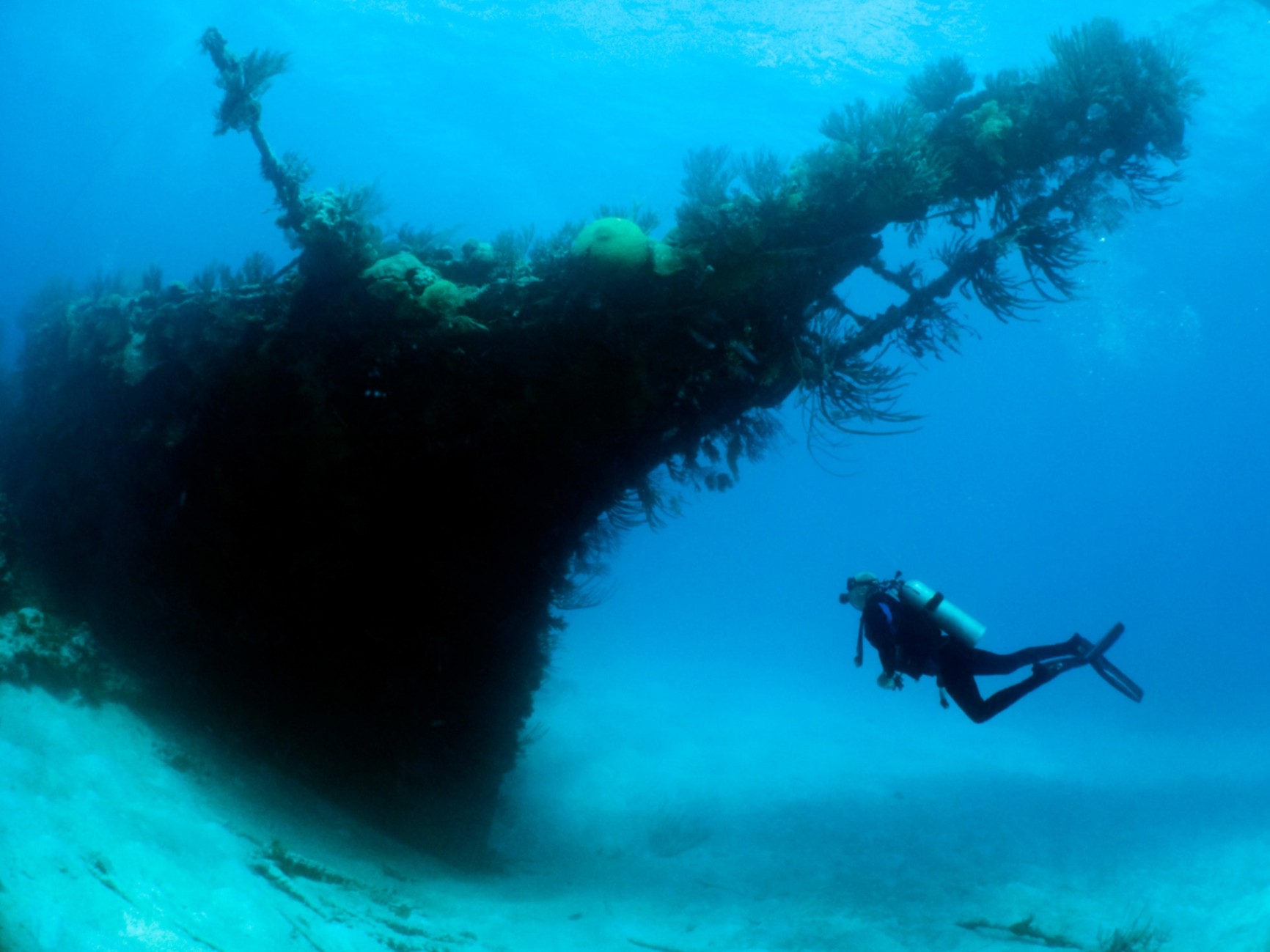 Most of Bermuda's beaches offer snorkeling opportunities, although Church Bay and Tobacco Bay are often recognized as the best. Visitors hunting for shipwrecks will need to hire a boat and travel a few miles offshore. In the nearby waters, there are likely to be over 300 shipwrecks.
Go on a snorkel tour and head offshore to a proper reef spot. You can see considerably more fish and marine life, including sergeant majors, groupers, wrasse, snappers, and other species among the magnificent corals and sea fans. If you're lucky, you might see octopus, urchins, sea puddings, moray eels, and other sea creatures.
Isla del Cocos, Costa Rica
Isla del Cocos or Cocos Island is a destination that places Costa Rica at the top of the world's list of snorkeling and underwater spots. It is a fantasy hub for snorkelers from all over the world and is rated as the top snorkeling destination in Central America.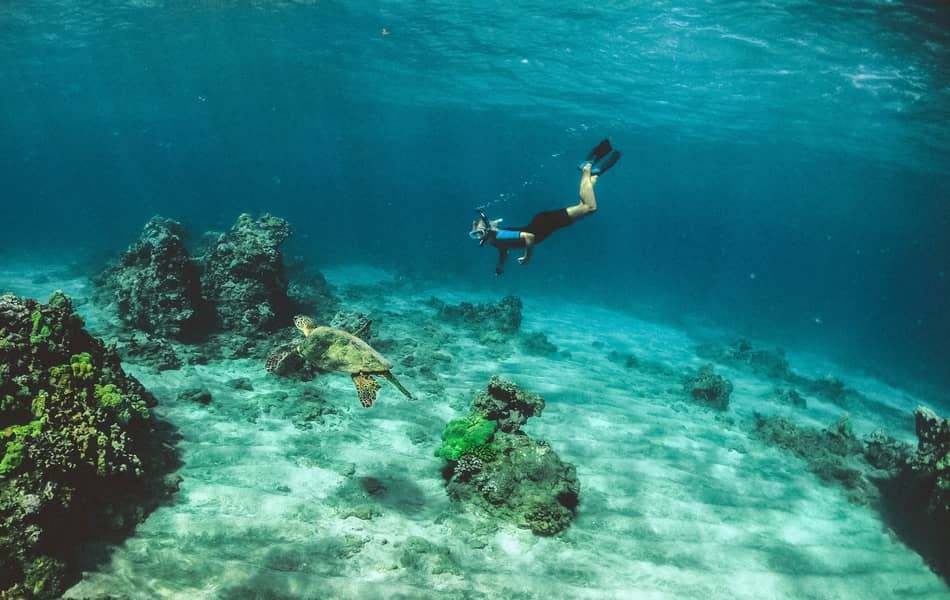 The island's location is at the top of the mountain range, with a base of thousands of feet, making it a genuinely stunning secluded destination. Hammerhead sharks, thousands of water life species, and the coral are enough to make anyone's jaw drop.
Visiting Costa Rica for snorkeling during the dry months is advised. During the wet seasons, visibility underwater is severely affected by the rain, and actual marine life cannot be enjoyed to its full potential. Even though it rains most of the time on Cocos Island, the best months for snorkeling are June to December.
Silver Bank, Dominican Republic
The Silver Bank, about 90 kilometers north of the Dominican Republic, is one of the few North Atlantic Humpback Whale breeding and calving grounds. The location is suitable for humpback whale mating and birthing.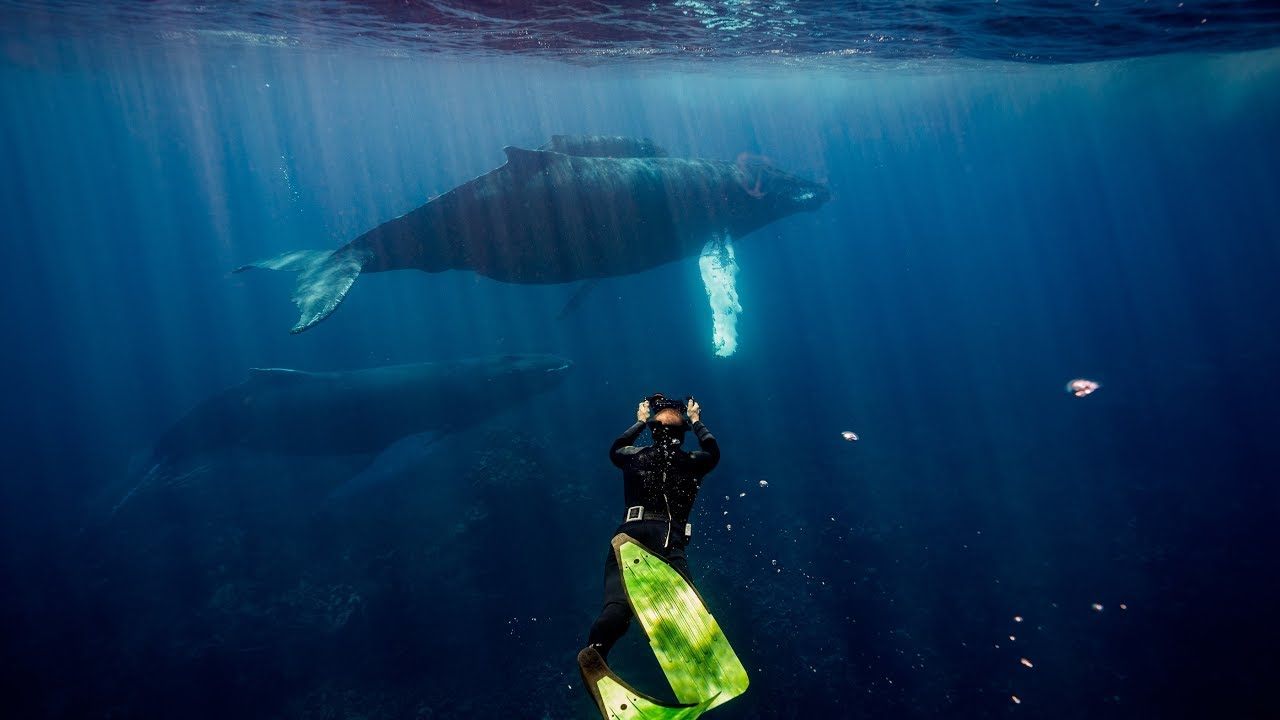 The place is also known as the "Sanctuary for the Marine Mammals of the Dominican Republic." It is one of only three locations where humans can swim and snorkel with whales. Females and their calves are safe and protected on the banks until they are strong enough to make the journey back to the North Eastern US coast.
Snorkeling is the only way to see humpback whales in the ocean near the Silver Bank. It is against the law to use scuba tanks or even dive deep into the water column. Guests are advised to enter the water silently and remain together at the surface as they make their way carefully over to the whales.
El Nido, Philippines
El Nido, a Philippine municipality on Palawan island, is a bustling marine life hotspot. A trip there entails hopping from island to island, visiting the beach, and viewing the underwater sea life. Underneath the pristine and glittering waters of El Nido is a multicolored realm that's dazzling with unusual and brilliant life forms.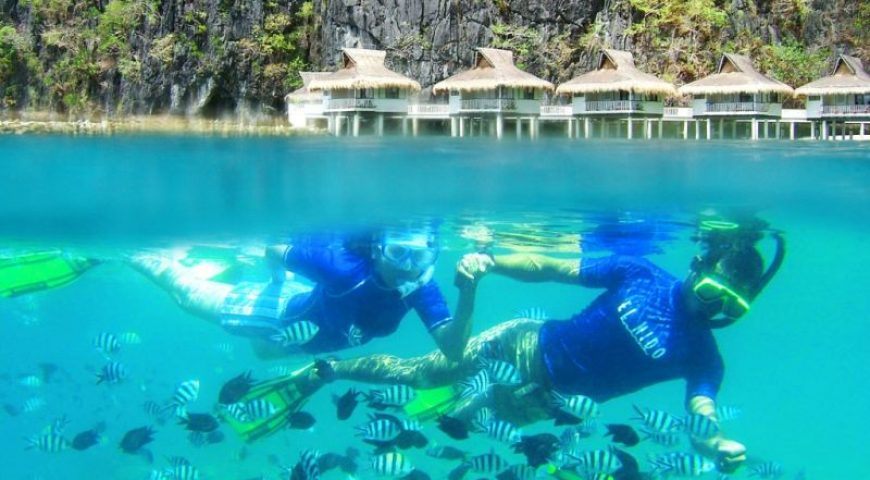 As you watch the vibrant corals swing and the many fishes feast in their natural home, your eyes will be dazzled with delight. Some islands are specifically designed for snorkeling, allowing you to get as close to the fish as possible.
Matinloc Island, El Nido's longest and most remote island, is one of them. The seafloor adjacent to the beach gently slants, and the water only deepens after around 10 meters. Because of the richness of marine life in this area, this is one of the top snorkeling places in the Philippines.
Conclusion
Snorkeling in these places allows people to see the magnificent underwater world. The overwhelming number and variety of colors and species you can encounter through snorkeling are mind-boggling.
Instead of simply heading to the beach for a swim on your next vacation, why not try snorkeling underwater? Swim with marine life, see vibrant coral, and more!