Florianópolis had been on the top of my travel wish-list for over 18 months before I finally found the right moment to tick it off. In fact, I began dreaming of this place long before I even left my home in Australia. It was one of those destinations I just knew would resonate with me. An island city made up of 42 amazing beaches, some far-reaching and rugged, others tucked away and undisturbed, Florianópolis was exactly the kind of place for an ocean loving Pisces like myself. So after a year and a half of getting to know Brazil, I was beyond excited to be planning my long awaited Florianópolis getaway.
Florianópolis, also know as Floripa, is located on the Island of Santa Catarina in the South of Brazil. Although Florianópolis is the second largest city in the state of Santa Catarina, it is, in fact, the capital. Highly regarded among Brazilians and their Argentinian neighbours, Florianópolis is not only a popular holiday destination but also one of Brazil's most desirable places to live. I had to find out what all the hype was about.
From what I had been told, there were a few key destinations in Florianoópolis based on the beach quality, nightlife and proximity to shops, restaurants and cafés. These included Lagoa da Conceicão, Barra da Lagoa, Praia Mole, Praia Joaquina, Jurerê Internacional and Canasvieiras. As Dan had been before, he recommended staying around Lagoa Conceicão as it was peaceful yet close to all the action. Not only would we have the largest lake on the island at our feet, we would also have the luxury of being just a few minutes drive away from the beach.
Searching through a number of accommodation options in Florianópolis and Lagoa da Conceicão, I finally settled on Hotel Saint Germain, located at the southern end of the lake. The reason why I went for this hotel over something closer to Barra da Lagoa was because of it's tranquil setting and proximity to the lake. In fact, it was nestled right on the water's edge in what looked like a small, peaceful village without a lot of distraction. I thought I'd try something different and book us in just for one night to unwind and get back in touch with nature.
As our taxi approached the top of the driveway leading into Hotel Saint Germain, the hum of gently rustling trees and quietly singing birds immediately indicated that we were going to be enjoying some r&r. It was a cool afternoon and the sky was beginning to cloud over but instead of that putting a damper on our little getaway, it added to the sense of stillness and serenity.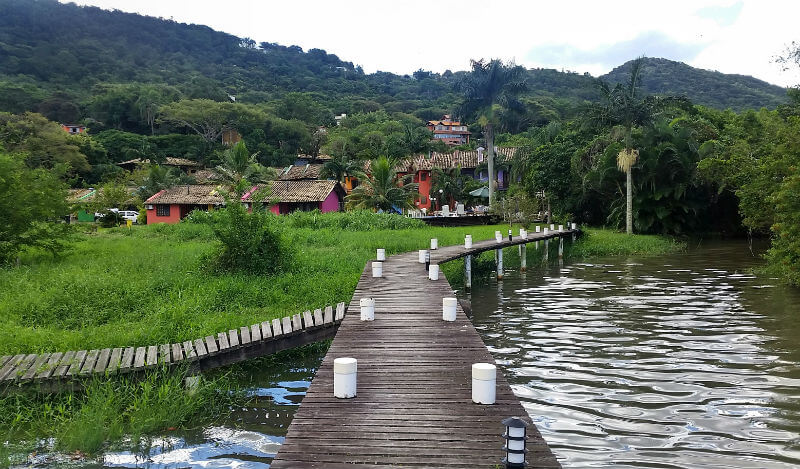 Meeting our lovely host, Simone, in the front reception area, we were quickly checked in, given our WiFi code and then offered a short tour around the small hotel before being shown to our room. As it was the beginning of low season and the climate was becoming cooler, most Florianópolis hotels had low occupancy rates. Due to this, we were lucky enough to get the suite with the best view, overlooking both the swimming pool and lagoon.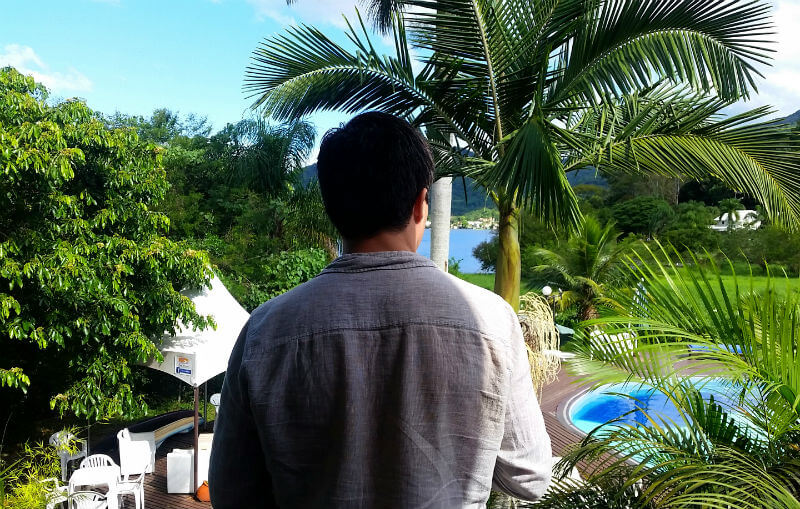 All rooms at Hotel Saint Germain were located within a row of brightly coloured duplexes, each facing towards Lagoa da Conceicão. These duplexes were split in two, with one suite upstairs and one downstairs. Ours was situated upstairs in the very last duplex, closest to the lake entrance. We had a our own balcony where we could sit and breathe in the fresh morning air and a small en-suite bathroom with an electric shower to ensure that the water would be warm when we woke up.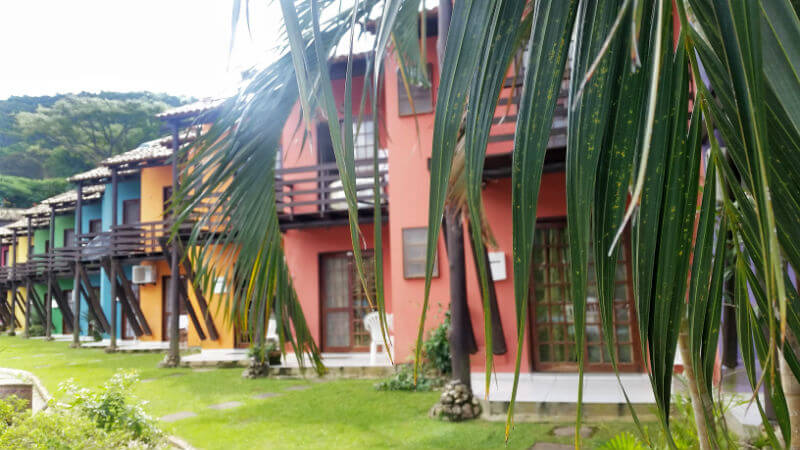 That afternoon we decided to put on something warm and go for a stroll down to the lake's edge to take some photographs before wandering into town. Although small, Centrinho da Lagoa is one of the most happening destinations in Florianópolis with a variety of unique shops, cafés and bars to choose from. After a short 10 minute walk along a few quiet streets, we had arrived.
As the sun was beginning to appear from behind the clouds again and we were feeling a little hot and sweaty, we first hit Açaí Villa Roxa for some refreshing 'design your own' açaí. Next up was Café Cultura for the best coffee I've had since arriving in Brazil and finally we finished the day just a few hundred metres down the road from Hotel Saint German at one of the best pizzerias in Florianópolis - Pizzaria Basilico.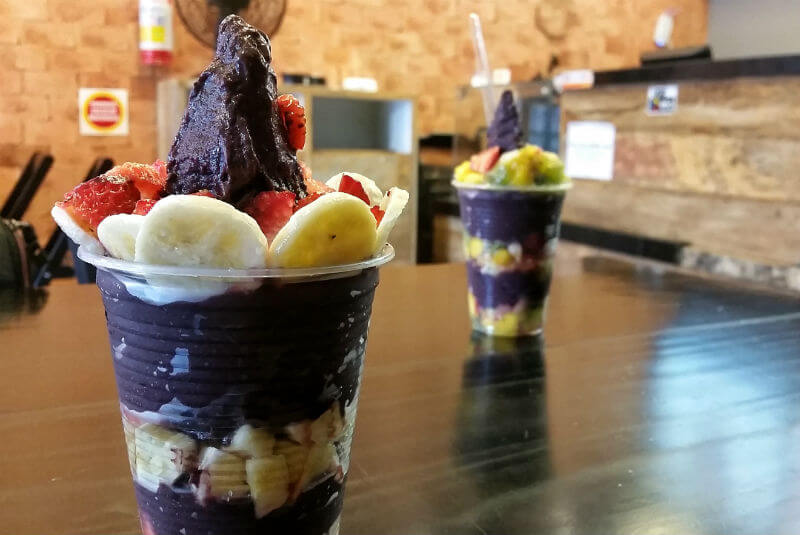 That night was cold - a lot colder than we expected. This also meant that our room was quite chilly so because the bed was only made with one top sheet, we went in search of another blanket. Luckily, we found one in the wardrobe but due to its lack of thickness, it didn't keep us very warm. We would have asked for another blanket at reception but unfortunately it was quite late so we had to make do with what we had. The bed was comfortable but in order to get a good sleep we had to layer up with lots of clothing. So if you do plan to visit during the winter we recommend asking for an extra blanket upon arrival. I am sure the staff will be more than happy to help you.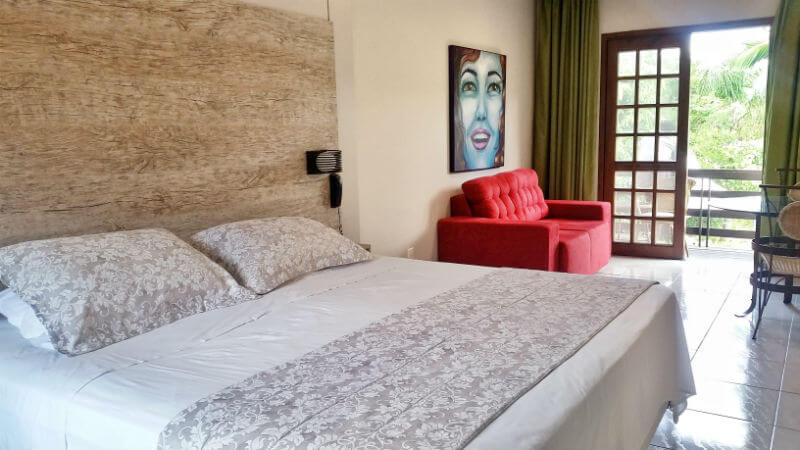 The next morning was beautiful - incredibly fresh but the warm sun was gleaming directly down onto our balcony. The plan was to take a quick shower and then head up to the dining room for breakfast with a view over the lake. Unfortunately, when we did go to take a shower though, the electrical function stopped working, meaning that we only had cold water. That said, the staff at reception were very attentive when we called them and they had the maintenance man around to fix it within just a few short minutes. This left us some time to eat and then return for a shower afterwards.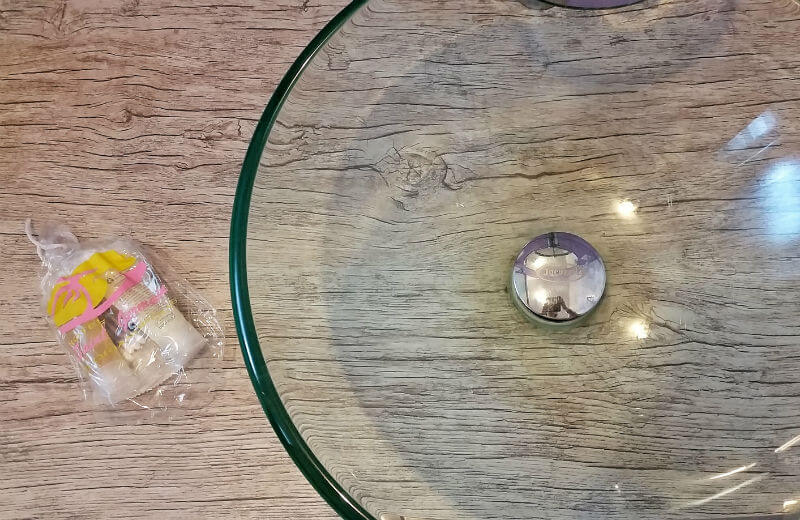 Upon entering the dining room we were welcomed with a display of hot and cold breakfast items which included breads, pastries, cakes, fruits, cheeses, scrambled eggs, hot coffee, milk, fruit juice and more. We were some of the last guests to eat breakfast due to our little shower disfunction but we were nonetheless happy with the quality and amount of food we were offered. Not only that, a friendly staff member (who I think could have been the owner) made sure to ask us about our stay so far and whether or not someone had been around to fix our shower yet. I found this nice because it was the kind of personal interaction that's hard to come by in most hotels these days.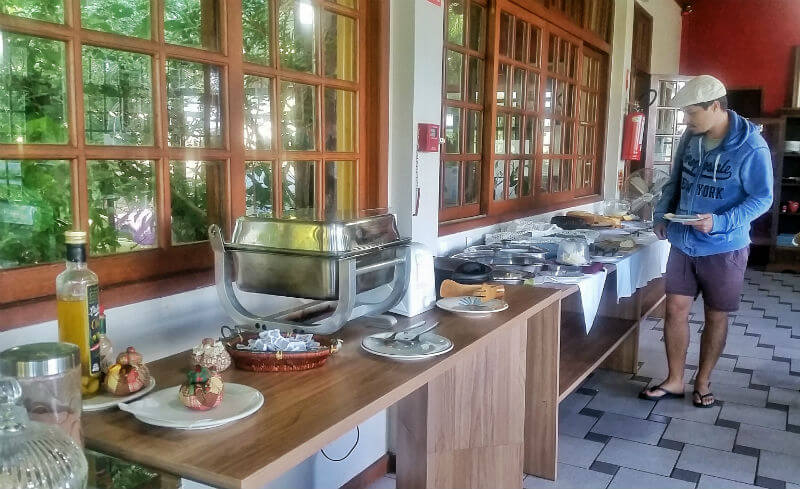 Carrying our food out onto the dining room verandah, we found the perfect little spot in the sun to eat our breakfast before returning to our suite for a lovely hot shower.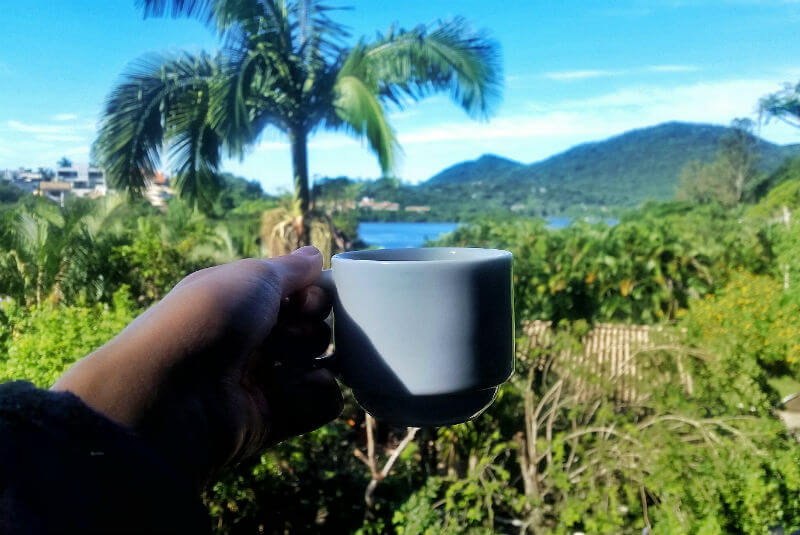 As check-out was mid morning I then packed up our bags, dropped the key back to reception and spent the next few hours working by the pool. Although check-out time passed, Simone was very kind in allowing us to stay those few extra hours in order to take some calls while we had a strong WiFi connection.
The pool itself was quite large, surrounded by a wooden deck where you could choose to unwind on a padded sun-bed, deck-chair or hammock.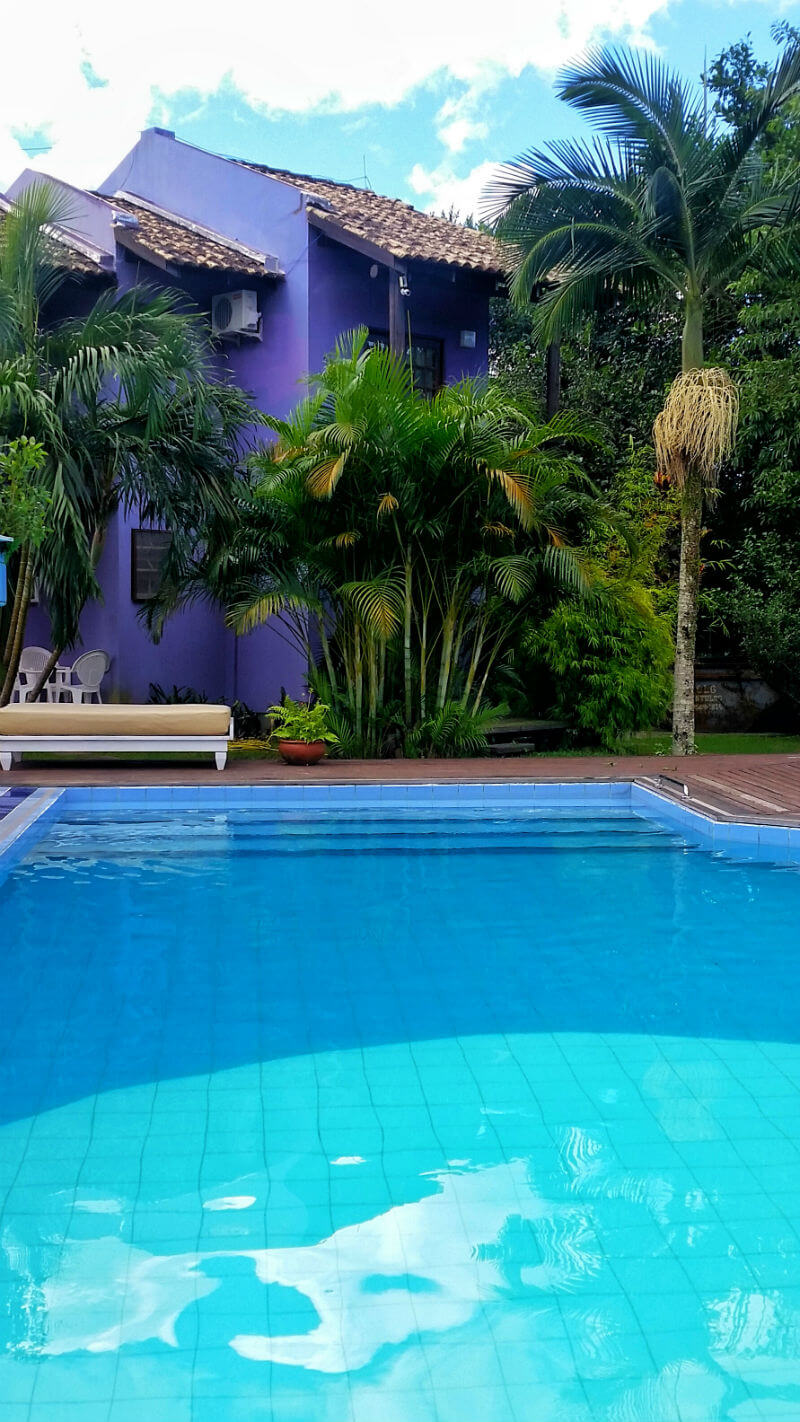 The area around the pool could have benefited from a little tidy up and some modernising, especially the small gazebo - I really think they could do something beautiful there - but saying that, the environment was perfectly quiet and relaxing, not to mention the incredible lake being just a few metres away. From what I know, the hotel offers guests access to kayaks and stand-up paddle boards for some summer fun on the lake as well.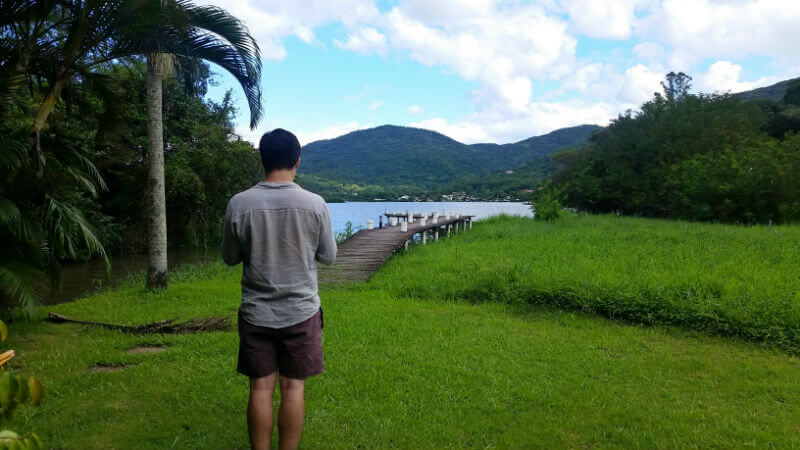 Later that afternoon we left our bags at reception before calling a taxi to explore some of the beaches surrounding Lagoa da Conceiçao. One taxi ride ended up turning into a handy little tour around Lagoa da Conceicão, Praia Mole, Praia Joaquina, the lake viewpoint and Barra da Lagoa, where we decided to stay for dinner. All of these locations are just a few minutes away by taxi.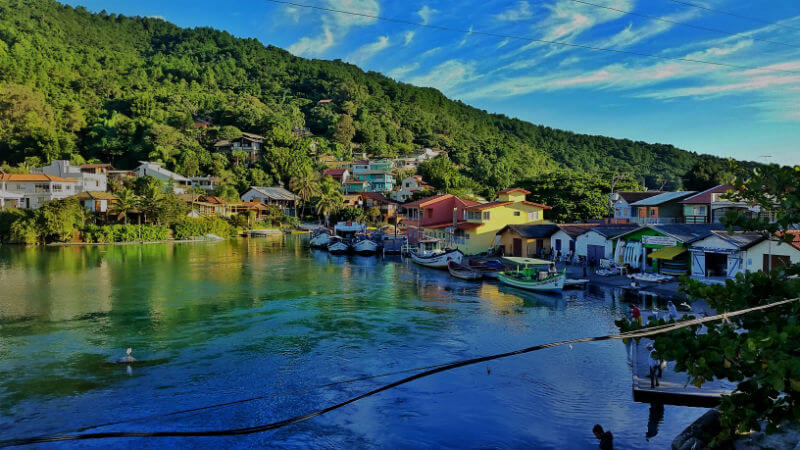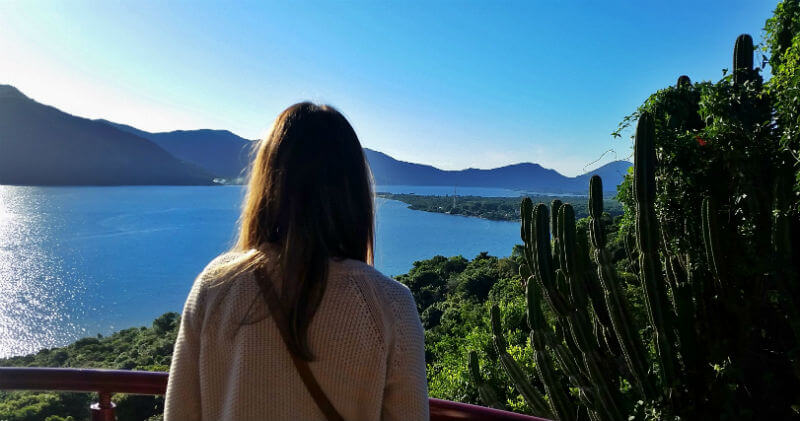 If you are heading to Florianópolis and are looking to stay somewhere affordable yet relaxing, Hotel Saint Germain could be the perfect hotel option for you. Whether you are travelling with a partner or as a family, Hotel Saint Germain has a variety of suites catered to all of your needs. Although the hotel is situated close to town, you'll feel like you are in a private oasis, surrounded by trees, birds and fresh air. Not only that, you'll get to wake up each day with a view over Lagoa da Conceicão, the largest lake on the island. What isn't there to love about that?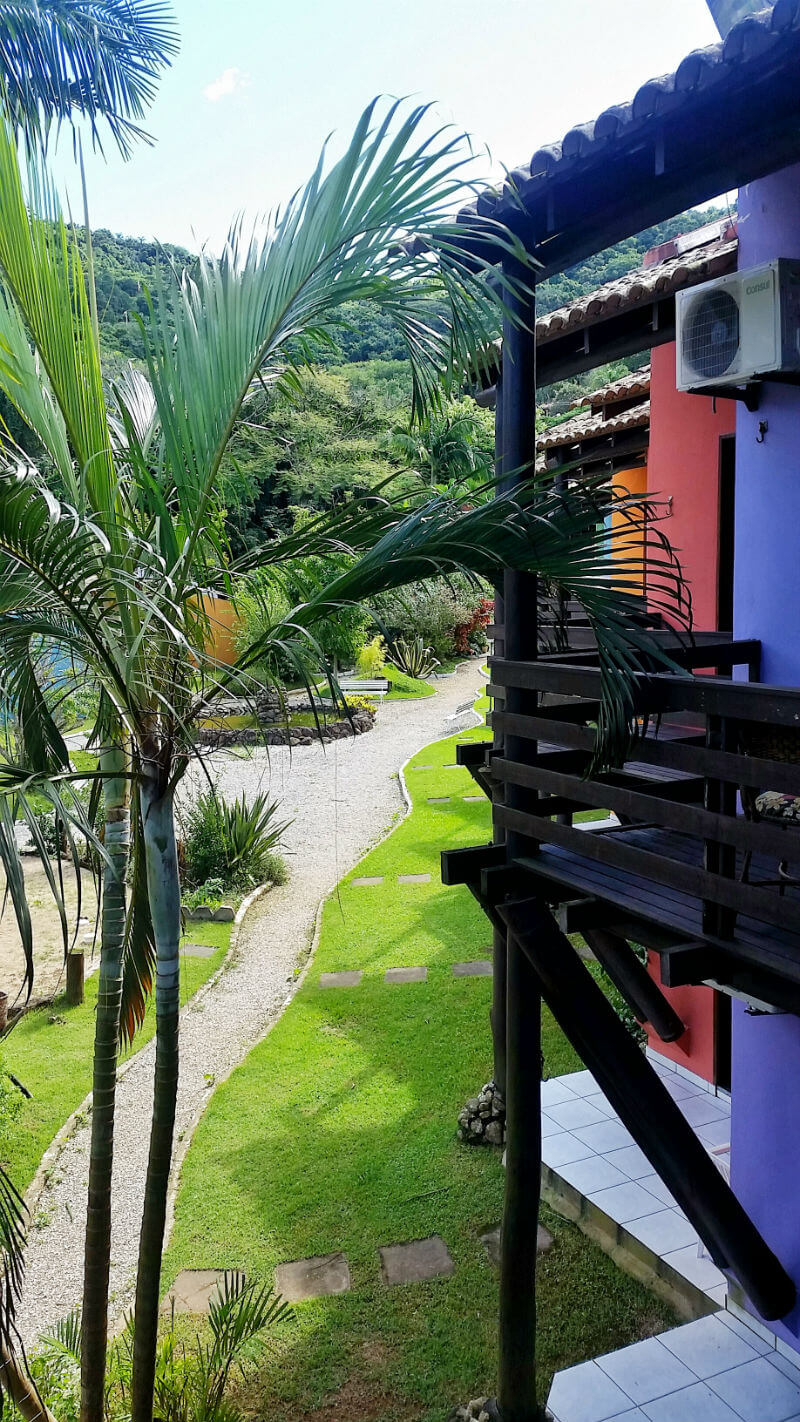 To view all room rates and book your stay, please click here. Suites at Hotel Saint Germain start from just R$130 per night, including WiFi and breakfast.
Got any questions about Hotel Saint Germain or Florianópolis hotels in general? Comment below!
Pin this >>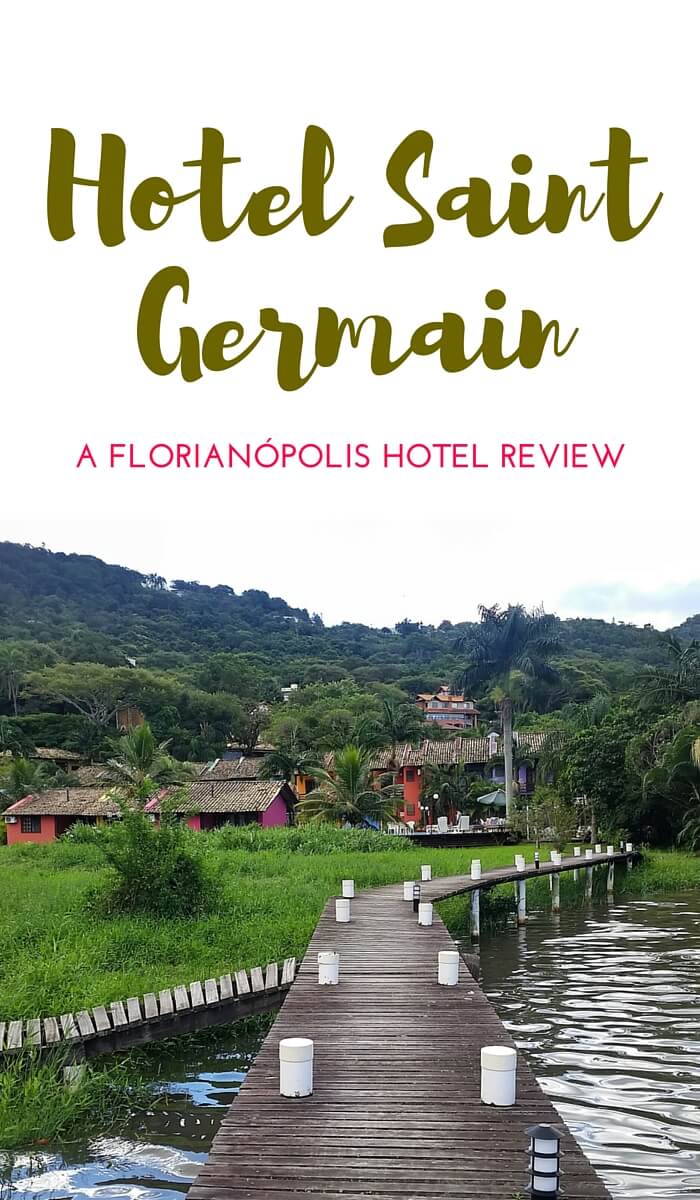 Disclaimer: For the purpose of this review our stay at Hotel Saint Germain was compensated, however, as always, all opinions are our own.