One of the ways to enhance your child's creativity is through art. There are a lot of arts and crafts that will not only kill boredom, but they are also great ways for kids and parents to bond at home. Your kid can surely express their artistic side through painting.
Unlike other activities that your kid can do at home, painting is flexible because there are a lot of painting ideas that they can explore. Coloring, painting, and drawing are the first things kids do to develop their fine motor skills. Painting is a perfect hands-on activity for all ages.
Here is a list of painting projects that kids will enjoy. Let them explore using different colors and materials that will cater to their creativity. Read on to learn more.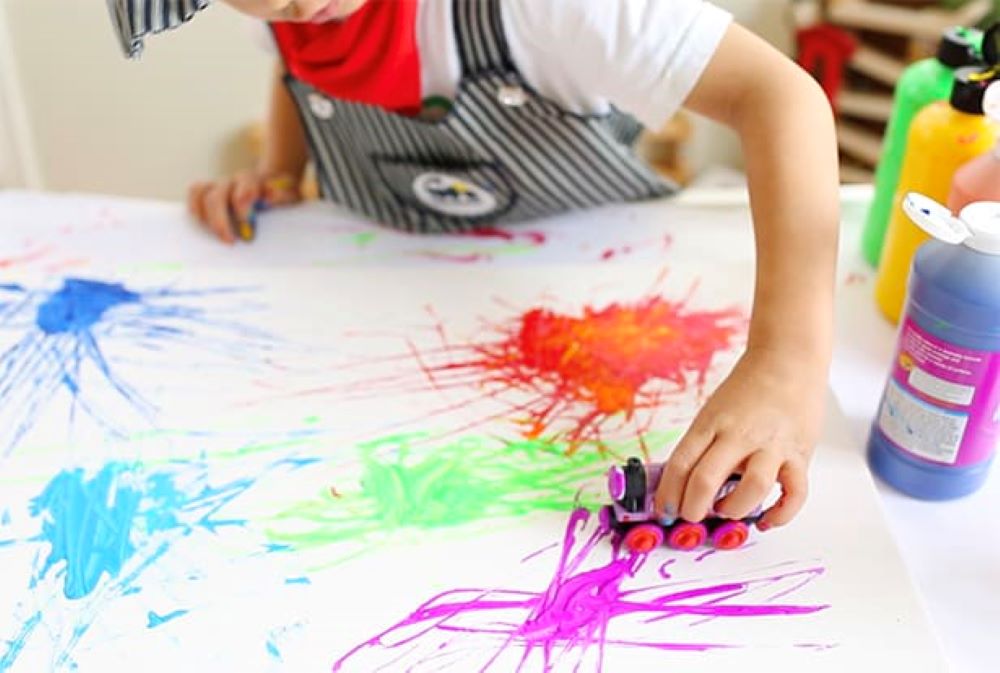 Dot to Dot Art
This kind of art painting is a great way to boost your child's fine motor skills and concentration. The idea of this art is to make use of small dots to form a pattern or an image.
For this project, you will need paper (thick paper is ideal), masking tape, watercolor paint, and pointed paint brushes. Make use of the masking tape to secure the sides of the paper. This will also create borders to make a perfect frame when the painting is completed.
Depending on the kid's age, they can start with just filling in the paper with different colors. Make sure that there's no color overlapping with each other.
When the kid masters dotting the paper with paint, start doing figures, such as shapes. When the figure is done, gently remove the masking tape on the borders for a more clean and polish look.
Gravity Painting for Kids
This painting is a combination of science and arts. This cute painting not only teaches the kids to be creative, but it also enhances the child's critical thinking of the child. The gravity painting suits ages five years old and above.
For this project, you will need washable paint, water, pipet (medicine dropper) or spoon, white foam board (or cardboard), glue (mixed with a little water), and a paint brush.
Prepare the workspace with a cloth or old newspaper to clean up after the activity. This painting is a bit messy, so make sure that the paint will not destroy the furniture.
So the paint will flow easily on the paper, mix the paint with a drop of water, and a little glue to make an ideal texture that will stick on to the paper properly.
Final Steps
With the use of a medicine dropper or spoon, drip the paint into the paper. Watch how gravity lets the paint drip into the paper slowly. Your kid can also manipulate the paper so the paint can go in different directions to form a shape.
Multiple drips of paint can be done until the desired color combination is met. If there's no definite shape formed, ask the kid's imagination what the drips of paint turn into.
Texture Painting with Yarn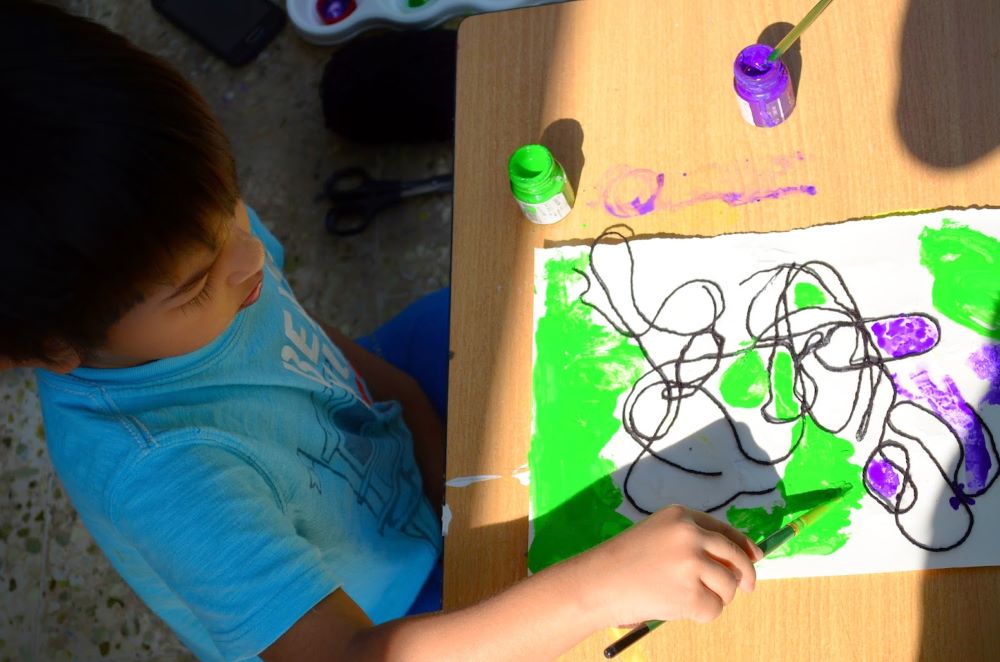 This painting idea is a perfect sensory art project. Your kid can freely create any pattern, or they can trace a figure using the yarn soaked with paint.
For this project, you will need watercolor paper, liquid watercolor, and yarn. Cut the yarn with the desired measurement. Soak it with paint.
Swirl it around the paper, or it may be formed in the desired shape. Press the yarn properly so the color will stay on the paper, especially if you take off the yarn.
The yarn will stick on the paper if it dries. If you just prefer the color tints, remove the yarn immediately.
Conclusion
Painting at home is a perfect activity for kids to convey ideas, enhance senses, express emotions, and learn basic things, such as drawing and exploring colors' differentiation.
Instead of letting your kids stay in front of their gadgets, teach them how to paint to develop a lot of essential developmental skills.