You can make your home more minimalist and comfortable by relying on necessities. In this article, we will show you the benefits of minimalism and some improvement tips you can do at home.
Comfortable Minimalism: Minimalist on Your Terms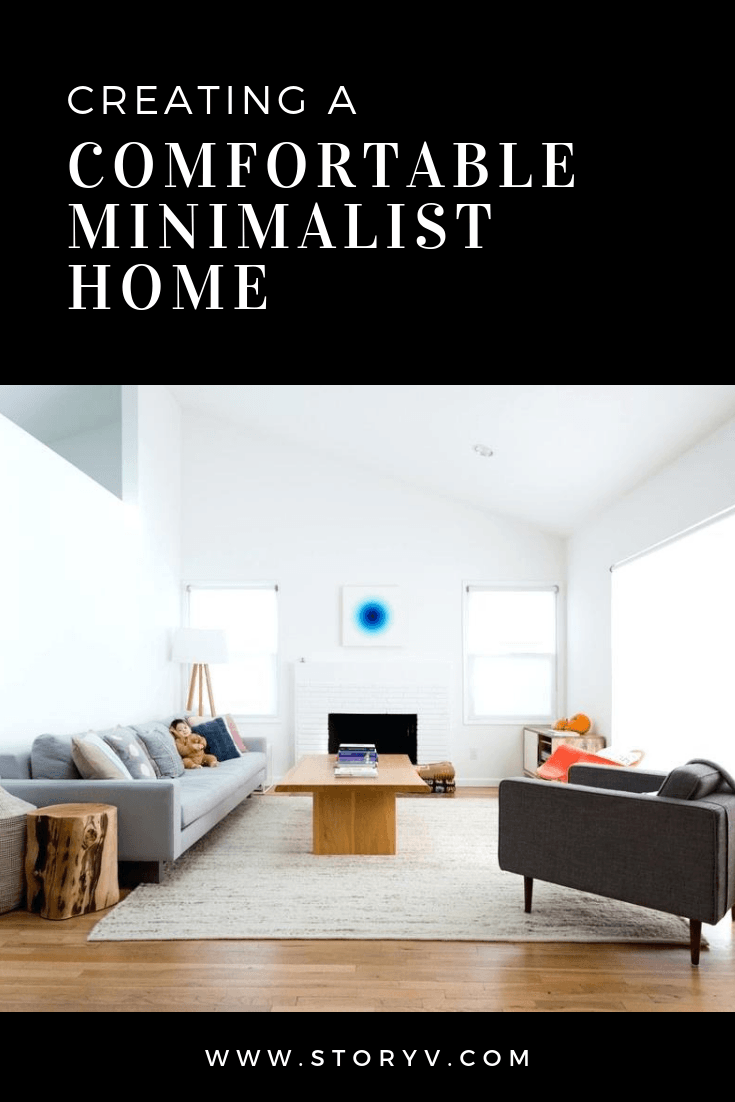 There is a lot of misconception when it comes to minimalism and design. Some people think it's exposing brick walls and living with dull furniture pieces without any decorations.
In reality, this is a way of getting the most of your space, removing unnecessary things and learning to appreciate what you have. So let's make your home cozy in a minimalistic matter.
"It's not as though you feel satisfied after collecting a certain amount of stuff. Instead, you keep thinking about what you're missing." – Fumio Sasaki
Color Palette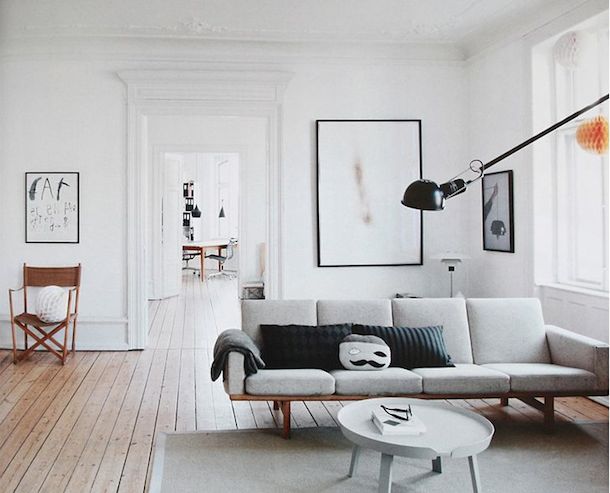 Minimalism requires simple colors like white, beige, cold and light grey tones. If you want more, give pastel colors a go. Don't worry, you won't be left with naked walls. You can create that comfortable feeling of balance by adding decorations.
De-clutter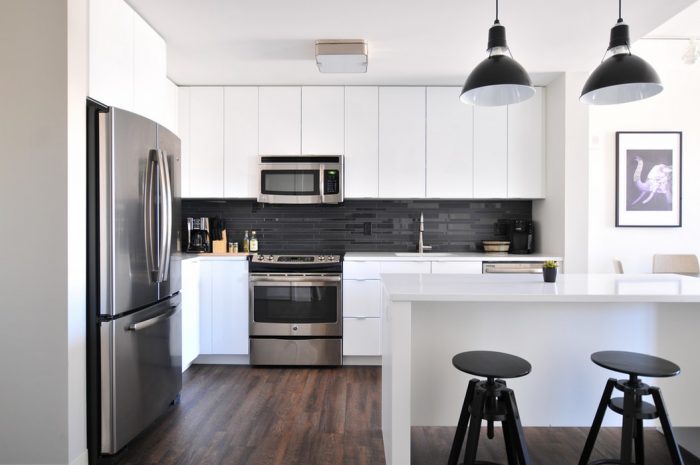 Clearing the clutter regularly is beneficial not just for your home but for your peace of mind. In a minimalist home, no one should remind you how important it is to keep your space clean. You will find clear kitchen elements, nicely arranged spices and a pop of color in the form of multifunctional decorations.
Decorating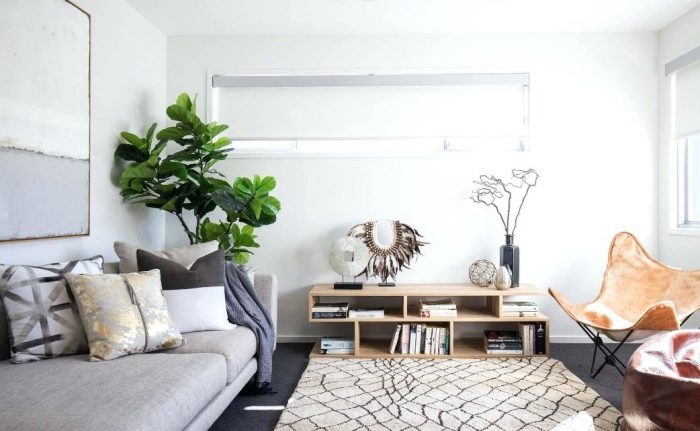 A pop of red or purple, plus large paintings will make your place look more vivid and cozy. Large art pieces are in now and you can find them anywhere. They actually make any space look bigger.
Don't forget to add your greens. They bring fresh oxygen and tranquility into your home. You don't have to have a mini garden, you can choose a few bigger plants for the whole place.
Make sure your place gets all the light it needs. Thin curtains are perfect for living room and kitchen, while blinds are for bedroom so the sun doesn't mess with your sleep.
Add More Accessories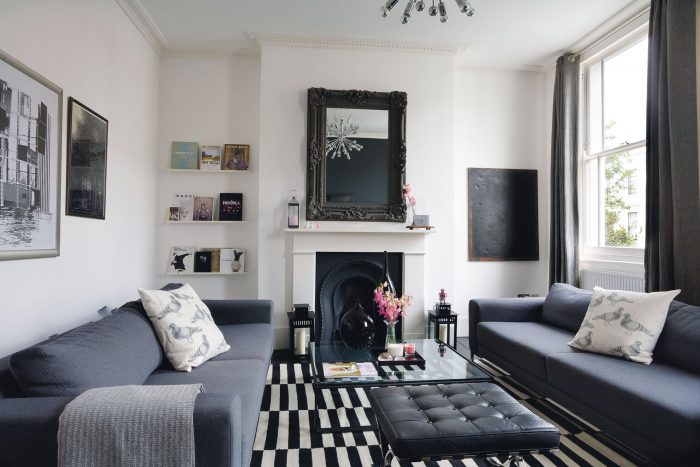 Your home should feel cozy, clean and neat. Apart from plants, you can add candles, throw pillows, vases with fresh flowers, or some of the items you love with sentimental value.
Adding Texture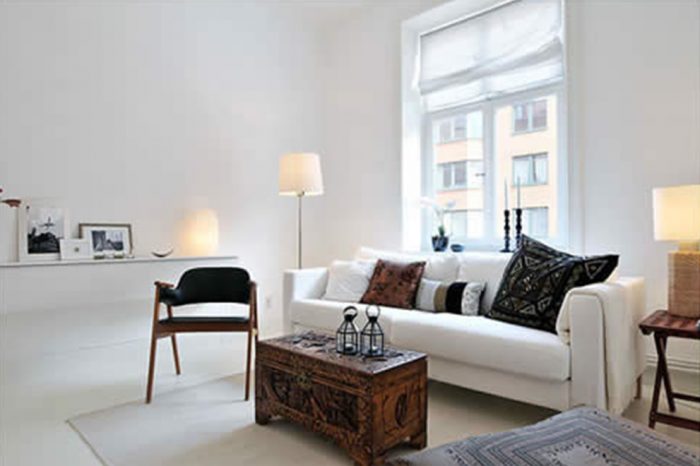 A cozy place should have a certain amount of depth and warmth. You can try playing with textures but the fun doesn't stop there: geometric patterns are not just trendy, they are also in perfect harmony with minimalist style.
Marble, wood, metal, velvet, mix them all while keeping the colors to the minimum.
Show Your Creativity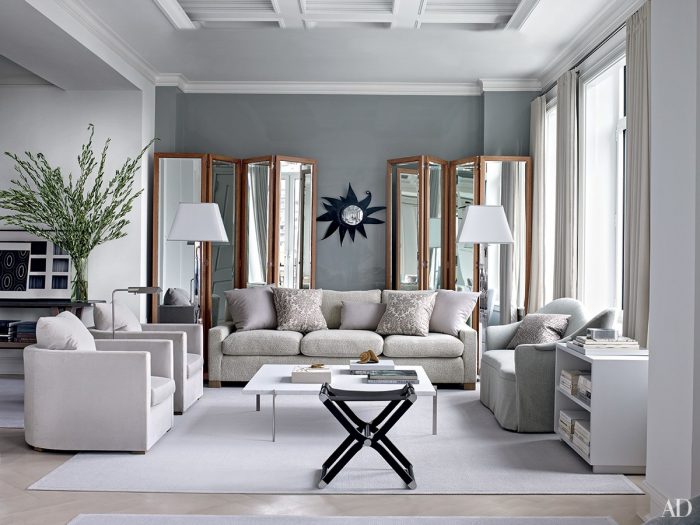 Your home should feel like it belongs to you. Always ask yourself: "What would I think of this space if I saw it for the first time?" If it lacks character, show off your arts and crafts corner, favorite CDs or books. Create a minimalistic space that suits you and your family.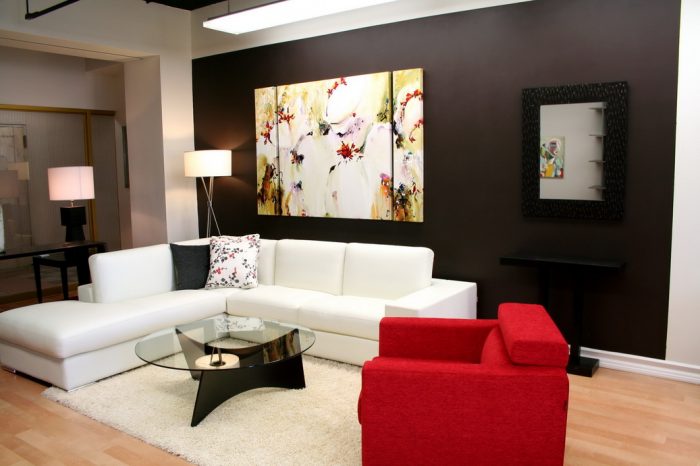 Choosing minimalism when designing a home is going to make everything easier. You are going to enjoy the space you have and the freedom you get.