When most visitors think of New York, they visualize Manhattan's iconic attractions. But Brooklyn should take center stage on your trip itinerary if you want to live life the way the hip kids live it.
Brooklyn, the most populated area in NYC, is flooded with cultural heritage. There's something for everybody in Brooklyn, from lush parks and breathtaking views of the Manhattan skyline to cuisines from around the world and cocktail bars.
Every neighborhood has its own charm, but which ones are the good fit for you? Here is a guide to the neighborhoods in Brooklyn that are bastions of good food and fun, to help you choose where to visit. Read on to learn all about them.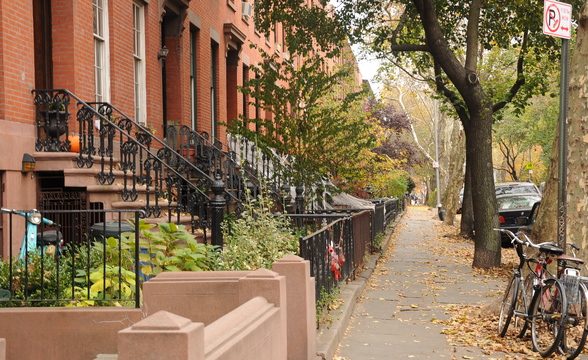 Boerum Hill
Boerum Hill provides a lovely blend of classic old-world Brooklyn brownstone living fused with a more fashionable feel of the West Village kind to its people. The city is famous for its calm, tree-lined roads.
The neighborhood is perfectly situated in the center of Brooklyn, giving quick access to the borough's many entertainment options and tourist attractions, like the Barclays Center. It's also just a short 20-minute hop from Manhattan by subway.
Boerum Hill also presents so much to do, particularly when it comes to the vibrant shopping, culinary, and bar scenes of the district. A wide array of chic stores, boutiques, popular bars, and lively restaurants are located near neighboring Smith and Court Streets.
Dumbo
Host to some of Brooklyn's most popular destinations, Dumbo is a vibrant neighborhood to live in. With the Empire State Building in the background, squinting between the towers of the Manhattan Bridge, it stars a cobblestoned street lined with warehouses.
Trendy wine bars and chic eateries just a few blocks away welcome locals to wander in and enjoy the night out. For sights of the Manhattan skyline, go to the Brooklyn Bridge Park and ride the refurbished Jane's Carousel.
It's destinations like that which make Dumbo (which means 'down under the Manhattan Bridge overpass') a renowned place that includes a lot of bustling restaurants, stores, and bars, and a common spot for tourists and movie-biz location scouts, even before its waterfront revamp.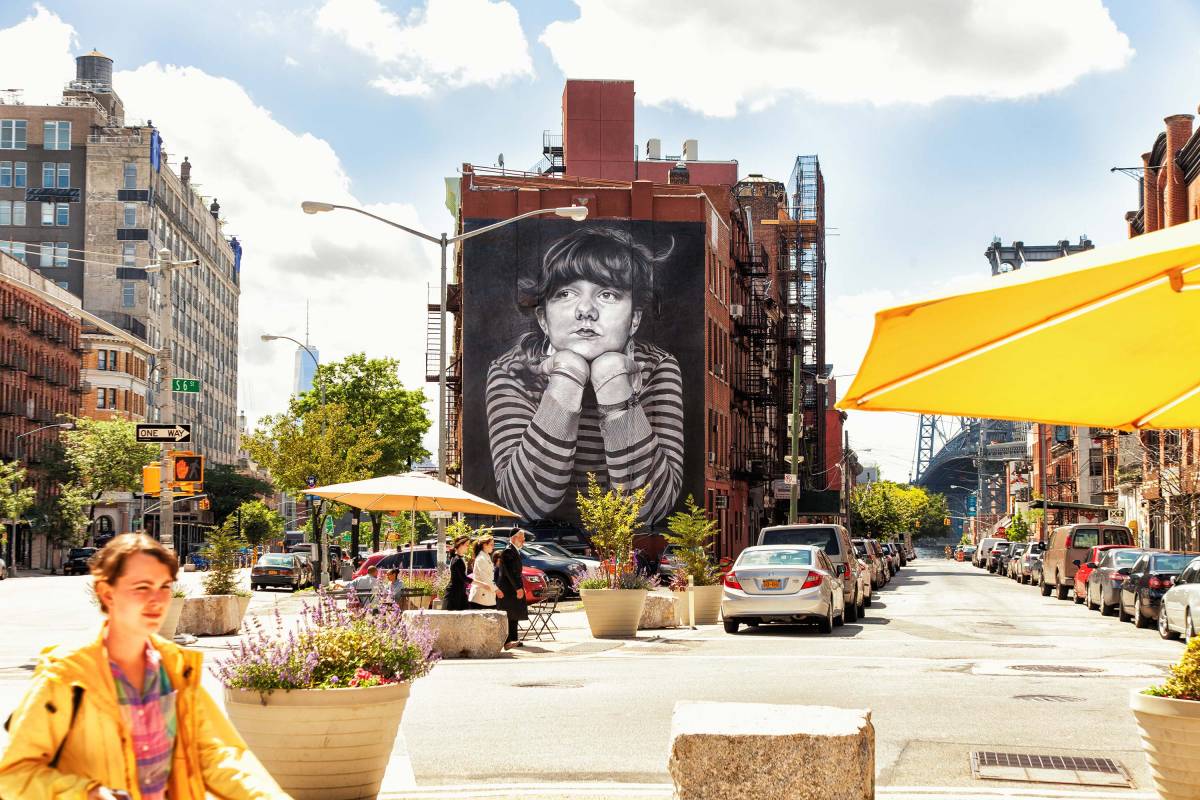 Williamsburg
Williamsburg is where much of the action comes from the chic buildings adorned in graffiti art to Michelin-starred restaurants. Go to Toby's Estate Coffee, and, before you do anything, grab one of their popular cold brews.
Start shopping at the many trendy points in Williamsburg, such as Concrete & Water and Monk Vintage. Lounge at McCarren Park in the sunlight or give Domino Park a try.
Don't miss any of the art galleries, street art, or paintings, either. If you're looking for bars and clubs, you won't have any problem finding them in Williamsburg. In this area, dive bars, entertainment venues, pubs, lounges, and trendy cocktail bars all make themselves known.
Bushwick
Bushwick has drawn a surge of new residents in past years, such as a multitude of young professionals, artists, and other creative people, many of whom were forced out of nearby Williamsburg by ever-increasing property prices.
In the neighborhood, this has ignited a revival, with a multitude of new businesses coming in and extending their doors. The community was quick to expel and revive its previous gritty and rugged reputation, making itself recognized for its thriving art and cultural scenes.
The commercial center of the area has been shaped by art galleries, cafes, comedy clubs, pubs, restaurants, and shops on Knickerbocker Ave. Daytime attractions include street art and avant-garde galleries, like vast warehouses open at night for quirky dance parties.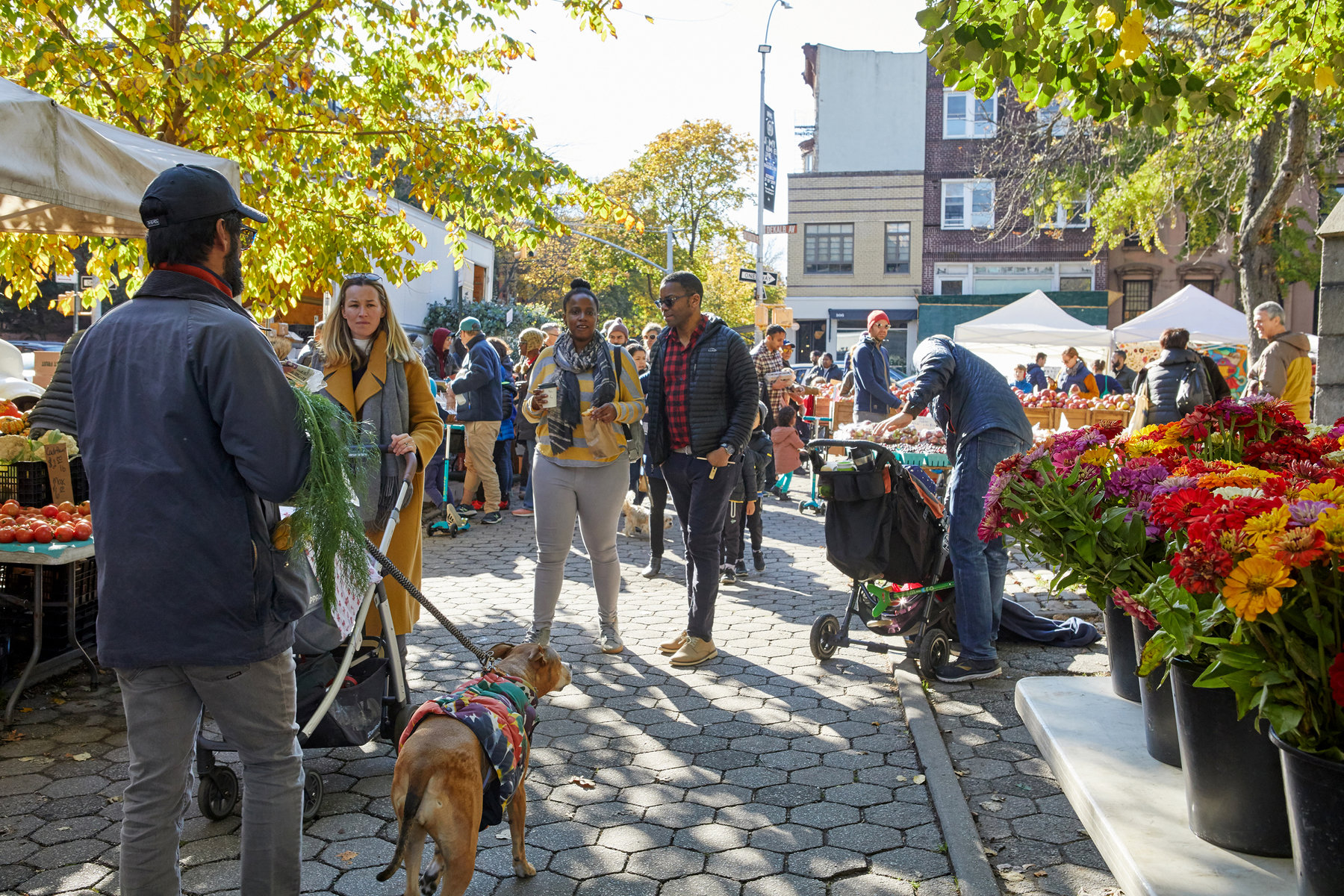 Fort Greene
With its prime location, this district gives residents better accessibility to Manhattan in the core of Brooklyn. The neighborhood's various parks and distance from the Brooklyn Bridge also render it a paradise for bikers and walkers.
An assortment of chic coffee shops, nice bars, and trendy restaurants are nestled in Fort Greene, making it ideal for foodies. The neighborhood has a rich heritage and has long been one of the largest arts and culture hubs in Brooklyn.
Conclusion
Brooklyn, always considered one of NYC's most popular boroughs, certainly lives up to the expectations of eager and artsy tourists.
It has a lot to show for itself: wonderful dining and nightlife, scenic views and green spaces, rich entertainment, and a lively community of people and families that are diverse. If you get a chance to visit NYC in the future, you won't want to miss these Brooklyn spots!